The best pairing for a hot summer day is the perfect wine. Whether you prefer your delicious summer sippers served chilled or featuring flavor notes like green apple skin and floral notes, you'll find an option that works well below.
We've gathered a list of the most refreshing wines (and best wines) to enjoy during the warm weather. Check out the below guide of rose, red, and white wine options to help you stay cool this summer.
Best White Wines For Summer
White wines are typically a top choice for summer – their more delicate flavor profile, sweetness, and chilled temperature help create a refreshing drink.
If you're planning on pairing your white wine with more delicate tasting food (like fish), you'll want to elect a light or medium-bodied option. These help you avoid overwhelming the flavors of the dish.
Riesling
A riesling is an excellent option for serving at friends get-togethers. It has a versatile flavor profile that pairs well with many types of food. Plus, it has a lovely aromatic smell that most people enjoy.
Depending on your preferences, you can choose between a drier, less sweet option or a sweeter variety.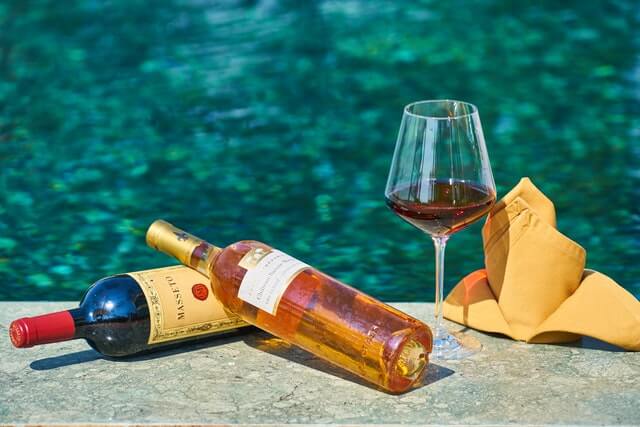 Pinot Grigio
If you're unsure which wine works best with seafood or vinegary dishes like potato salad, opt for pinot grigio. It offers a delicious fruity flavor from various fruits like green apples, mangos, pineapples, and limes. Choose a pinot gris with a good acidity level to help balance out its sweetness.
Sauvignon Blanc
With Sauvignon Blanc, You can expect punchy flavors with this wine option. It has a creamy, acidic, spicy, yet delicate flavor that everyone will love.
White Blends
White blends also offer a complex flavor, as they're made from multiple varietals of grapes. These wines typically include grape varietals from a specific region, though that's not always the case. White wine blends are usually fruity tasting and are best served chilled but at a few degrees warmer than a single varietal white wine.
Best Red Wines For Summer
Red wine can be a warm-weather drink, though certain varieties fare better with the hot temperatures. Avoid red wines like cabernet sauvignon, Syrah, and Petit Sirah, which will feel too heavy in the summer. Instead, choose one of the below.
Pinot Noir
Pinot noir is perfect for summer – it tastes delicious with grilled meats, and it won't leave you feeling lethargic after a glass or two. This type of wine has a lovely fruity taste and a delicate flavor.
Frappato
Frappato wines are refreshing with a smooth mouthfeel and delicate flavor. This is one red wine that you should chill before serving.
Cabernet Franc
Cabernet franc is another red wine you'll want to pop in the fridge for a few minutes before serving. It's an acidic wine with earthy flavors and moderate tannins. It pairs well with vegetable-centric dishes and those centered around meat.
Red Blends
Red blends are made from various grapes instead of one varietal like white blends. These blends are usually fruity and juicy tasting, making them great for BBQs and outdoor summer gatherings.
Depending on the type you purchase, the red blend may be more or less sweet.
Best Sparkling Wines for Summer
A sip of a crisp and light sparkling wine is ideal for getting in the summer mood. The options below are delicious and perfect for summer weather – rain or shine.
Lambrusco
It's sweet, bubbly, acidic, and served chilled for an exceptionally refreshing drink. This sparkling red wine is excellent with charcuterie platters, as it balances out the saltiness of dried meats like prosciutto.
Prosecco
If you enjoy floral and fruity wines, prosecco is a great choice. Regardless of the variety you pick, you can expect a drier flavor with apples or a lighter, crisp, citrusy taste.
France Champagne
French champagnes offer a complex, elegant flavor boasting notes of brioche or almond. The taste varies depending on which region it is grown, but French champagne typically provides a creamy, citrusy, peach, cherry flavor.
Best Rosé Wines For Summer
Rosé is a top choice for a summer drink for a reason. It's crisp, fragrant, not-too-sweet, and refreshing.
Pinot Noir Rosé
This light-bodied wine is delicate, dry, and delicious. It's typically a crowd-pleaser, so opt for this choice when you're unsure what to serve guests.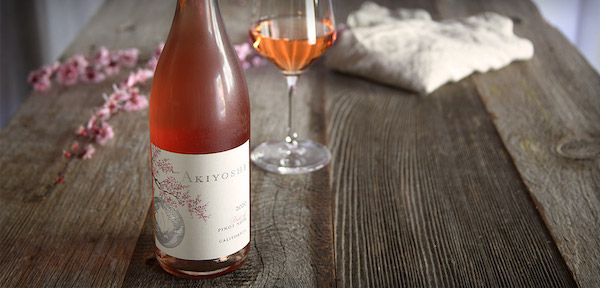 Wine Clubs – The Best Way To Enjoy Wines This Summer!
With the many wine options available, you may want to consider signing up for a wine club subscription. Depending on the service, these subscriptions will deliver new wine options to try monthly, bi-monthly or quarterly.
You can avoid repeatedly getting stuck in a routine of choosing the exact summer wine by trying a wine club.
The wine clubs below offer the option to personalize your deliveries so you can ensure that the wines you receive will be to your taste.
Best Summer Wines From Firstleaf Wine Club
Firstleaf offers customized (and customizable) wine deliveries at an affordable cost each month.
Your monthly deliveries are based on an initial quiz and feedback that help Firstleaf's system learn your taste preferences and create your taste profile.
This wine club has many available summer wine options and a responsive customer service team for any questions that arise.
Check out these summery wines that Firstleaf offers:
2020 Verdejo Musa Noctuaria
This award-winning Spanish white wine features subtle floral notes and a mixture of fresh and candied fruits. Try it with pulled pork sandwiches for a delicious combo.
2020 Pinot Gris Avistelle
This Pinot Gris offers tropical flavors and flavor notes of fresh flowers. This indulgent wine is a great pick-me-up when you're relaxing in the evenings.
NV Brut Rose Laureleé
Bubbly, light, and citrusy, this brut rosé is ideal for cheese platters. It has a juicy and acidic flavor that makes it a great summer wine.
Best Summer Wines From Winc Wine Club
Winc is a wine subscription service that allows you to rate each wine you receive so future wine deliveries will be more to your liking. Winc even offers replacements for wines you didn't like – so it is riskless to try!
The service has a wide variety of wine options available, making it easy to find options that fit your taste preferences and the sun season. In addition, Winc has a focus on creating sustainable and clean wines.
Try the below options for the perfect summer wine:
2020 Summer Water® Rosé
With hints of watermelon and citrus, this light-bodied wine is excellent with vegetable dishes and seafood.
2020 Au-Delà® Pinot Grigio
Break out your best pesto pasta dishes to enjoy with a glass of this wine with hints of tropical fruit and white flowers.
2020 Leap Year Rosé
This rosé is zesty, light-bodied, and low in sugar content. It's an excellent drink alongside burgers.
Best Summer Wines From Naked Wines
Naked Wines is another great subscription that provides affordable prices on high-quality wines by connecting you directly with smaller companies.
Purchasing wines from Naked Wines is one of the best ways to try new wine options that you can't find anywhere else.
By working with independent winemakers, you can support their businesses and get a reasonably priced wine simultaneously.
Here are our picks for summer wines from Naked Wines.
Jen Pfeiffer The Rebel Rose of Pinot Gris 2021
This Pinot Gris has high ratings and deliciously juicy watermelon and strawberry flavor notes. Pair this option with grilled fish or coleslaw.
Sparkling Pénélope North Coast Brut Rose NV
When drinking this sparkling rosé, you can expect a light-bodied, elegant wine with the flavor of fresh fruit at the forefront. Enjoy a glass of this brut with pizza for a fun pairing.
Stephen Millier Angels Reserve Lodi Pinot Noir 2020This pinot noir is an excellent choice when sipped alongside herby salmon dishes. It's bold, complex, and offers a lush mouthfeel.
Final Notes
We hope the list above has made it easier for you to search for great summer wines. There's a summer wine for everyone, from light-bodied and sweet to floral and dry.
Regardless of which option(s), you choose, you'll be rewarded with a light and summery glass of wine to sip on a hot day.
Check out the best wine club deals for your summer!