Wine lovers will testify that a romantic dinner date is only complete with a bottle of wine, whether that be cabernet sauvignon or cabernet franc. So, the real debate on wine lies in what is considered the most romantic wine for date night.
Unfortunately, there is not one specific wine that screams romance over other varieties. However, it has been narrowed down to red wine as the best option for romantic occasions. Whether you're looking to set up a romantic evening just because, for a date night, or to celebrate a special occasion, the below information will help you say I love you in wine.
Why Is Wine Romantic?
Even in ancient civilizations, wine was associated with love, romance, and pleasure. It began with the ancient Greeks describing wine as pleasurable, leading to gatherings featuring rich foods and entertainment. Through the years, wine has inspired poets like Dubliner William Butler Yeats, who dedicated an entire poem to wine and its effect on love.
This spirit has also been featured in many movies, music videos, songs, shows, and more throughout the years. There's also a scientific reason that wine is associated with romance, as drinking it causes higher oxytocin levels in men. This is the same chemical released in your brain each time you kiss or hug someone you love. Oxytocin is also known to make you feel more connected to your partner.
A combination of science, art, and history has created the association of wine with romance.
5 Best Wines For Your Romantic Perfect Date Night
The five below date wines are the perfect way to set the mood for your next date night, whether you prefer sweet, sparkling wine or something with a richer, bolder flavor.
Tempranillo Wine – Musa Noctuaria
This award-winning Spanish wine is decadent, bold, and fruity. It features a delicious floral aroma, making it one of the most romantic wines. It's made with tempranillo grapes, which are native to the area.
Romantic Date Night Food Pairing For Musa Noctuaria
It is recommended to enjoy this wine at room temperature. Try pairing this wine with:
Smoked meat
Hard cheese
Dried fruit
Dark chocolate
Pinot Noir – Chris Baker Willamette Valley Pinot Noir 2021
This pinot noir has a fruity aroma, light oak flavor, and juicy mouthfeel, making it the perfect wine for date night. It features delicious cherry, raspberry, and plum flavor notes. It also has a medium body and acidity, so it is not overly sweet.
Romantic Date Night Food Pairing For Chris Baker Willamette Valley Pinot Noir 2021
Allow this pinot noir to aerate for 30 minutes before drinking for the best flavor. Then, serve it alongside the following:
Charcuterie boards
Pork belly/ duck confit dishes
Grilled meat (chicken or salmon)
Cabernet Sauvignon – David Akiyoshi California Cabernet Sauvignon 2018
This cabernet sauvignon is an award-winning option crafted in California. It offers a delicious toasty, juicy flavor with hints of baking spices. It's barrel aged in French and American oak, which helps produce the spice-rich taste. This California wine also has notes of dark fruits, including cherries and plums.
Romantic Date Night Food Pairing For David Akiyoshi California Cabernet Sauvignon 2018
This wine is excellent for special occasions, as you can let it age in your wine cellar without issue. Once you're ready to drink it, aerate the wine for an hour before serving it for a richer taste.
Try serving it with:
Grilled meats (steak or burgers)
Veggie burgers
Venison stew
Mushroom risotto
Sparkling Rosé – Françoise Gazeau Crémant de Limoux Brut Classique Rosé 2019
Sparkling rosé is a top choice for celebrations and special occasions, especially this 2019 wine. It has a crisp taste and a nice amount of acidity, making it ideal for summer dates. It's crafted from a blend of wine grapes grown in southern France, including Chardonnay, Pinot Noir, Mauzac, and Chenin Blanc.
Romantic Date Night Food Pairing For Françoise Gazeau Crémant de Limoux Brut Classique Rosé 2019
Sushi
Asian-inspired meals
Duck
Charcuterie with cold cuts and red apples
Sweet Pink Moscato – Tom Shula Pink Moscato 2021
This pink Moscato is great for those who enjoy wines that are crisp yet have a sweet note. The Tom Shula Pink Moscato comes in a distinct pink color, making it stand out. When you sip this sweet wine, expect flavors like candied berries and citrus fruits.
Romantic Date Night Food Pairing For Tom Shula Pink Moscato 2021
This is one wine that you'll want to serve chilled. You can serve it with options like:
A cheese platter with berries
Spicy Asian recipes
Tortilla chips and corn salsa
Cheese pizza with a spicy kick
Wine Clubs – A Way To Enjoy Romantic Wine Sipping All Year Long!
You can take the work out of purchasing romantic red wines by subscribing to a wine club, which delivers wines to your house monthly. Most subscriptions include 3+ bottles monthly, the perfect amount for weekend date nights.
Below are some of our favorite wine clubs to check out.
Naked Wines
Naked Wines has ranked as America's #1 wine club for the past four years, making it a top choice for many. This wine club runs differently; customers are considered "Angels" who help fund the wineries and winemakers directly. You can keep your investment in your account or use it toward available wines each month.
Since the middleman is cut out, you can pair a fair price for high-quality wine from independent winemakers. Deliveries come with samples so that you can try new wines.
If you select this subscription, you get to pick each wine in your delivery, so it's best for wine lovers who have a sense of what they like. As a note, you don't have to be an angel to order from Naked Wines, though you'll end up paying higher prices.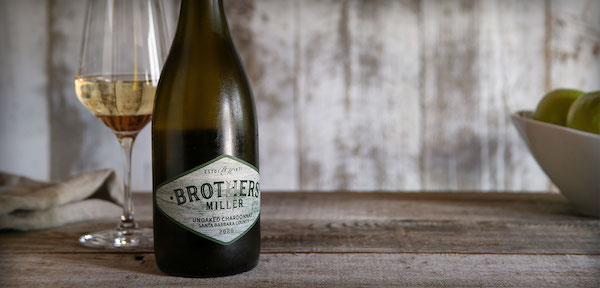 Holiday Deal! $100 OFF 12pk + 3 Gifts Bottles For Only $79.99 + Shipping!
Firstleaf
Firstleaf is an excellent option for those needing help selecting wines or trying new wine options. This subscription includes six bottles of wine delivered to you monthly.
You start the signup process by taking an online test that figures out what tastes you prefer, such as if you like notes of coffee beans or lemonade, what types of wine you like, and more.
Then, you can rate your wines after each delivery. The more wines you rate, the more accurately the company can predict which future wines you'll enjoy.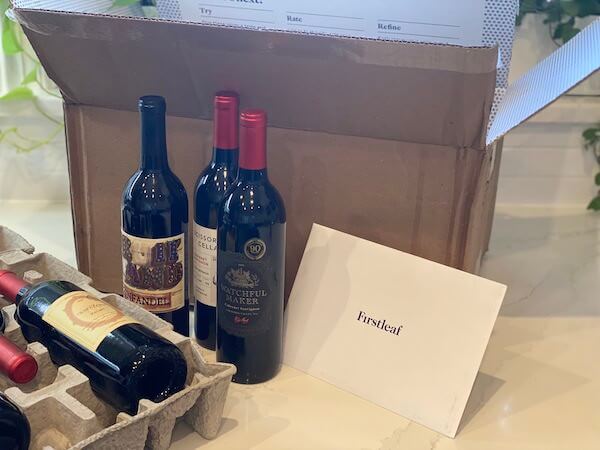 6 bottle for $39.95 + free shipping!
Final Notes On Date Night Romantic Wines
As mentioned, there are wide varieties of date night wines, ensuring something for everyone. For example, you can enjoy wines from French and Italian grapes or domestically made options, as many wine varieties can help create a romantic environment.
If you have a few wines in mind that you enjoy, reach for red wines to help set the mood. For those who need help deciding what to select, try a wine club like Firstleaf to help you choose wines that match your taste preferences.