Bright Cellars Wine Subscription
Price: $20 per bottle
Shipping: $8
(Updated: September 2019)
Bright Cellars Quick View:
Bright Cellars is a monthly wine club that matches you with four wines that you'll love every month, based on a personalized quiz.
What is Bright Cellars wine club?
Bright Cellars wine club is operating since 2015, and is a monthly wine club that promise to matches you up with four best-quality domestic and international wines, based on a short and easy taste palate quiz. Bright Cellars developed a pairing algorithm, created by two MIT grad co-founders, that matches their customers with wines they are sure to love.
The company clearly have a passion for good and interesting wines, and their main goal is to help their members discover the fantastic world of wine.
The club:
The Bright Cellars wine club is very simple and includes only one plan type, offering 4 bottles of good wines per month. You do have the flexibility to choose your preference in terms of red, white or a mix, and also have the flexibility to skip month or delaying your shipments when needed.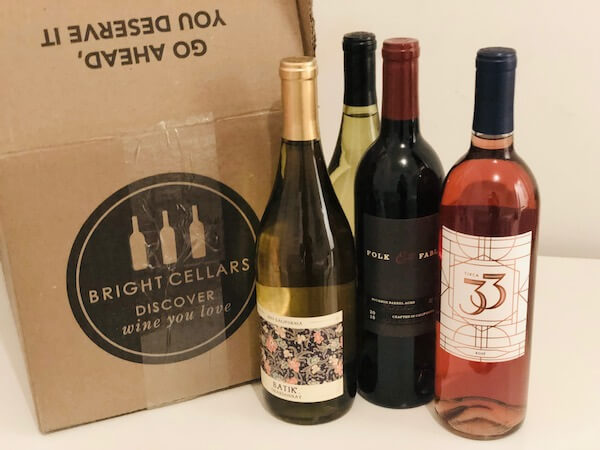 Who is it for?
Whether you are an experienced wine drinker or just like to exploring new wines from time to time, Bright Cellars can help you with trying wines you otherwise would never have picked up and discover.
Main Benefits:
Personalized wine selection from around the world
Great wines at a good price
Delight guarantee – got a bottle you did not like? Bright Cellars will help you select a free replacement bottle in your next month's delivery for free!
Flexibility in skipping delivery when needed
The Bright Cellars personalized process
With Bright Cellars, the personalized process is simple and very user-friendly. All you need to do is take a short and simple 7 question quiz, with questions like prefered chocolate, prefered hot drink, drinking wine habits etc. the quiz takes no longer a minute to answer. Based on your answers you will get your top four matches wines from around the world, that you are most likely to enjoy. With every shipment you get, you are encouraged to rate your wines. This help Bright Cellars to make next shipments even more suitable for your needs!
The website and ordering process:
The Bright Cellars website is very easy to navigate, and the subscribing and ordering process is user-friendly and super easy to follow. To make your first order, you start by creating your personalized Palate profile by answering seven simple questions quiz. Next, you will need to create an account (entering an email address and a password) and explore your best recommended wines, and you do have the option to edit your selection. Once you are done exploring your wine selection, you will need to finish creating your account (address info, payment info ets) and make an order. Be aware that someone 21+ must sign for the order at delivery.
Once you have an active account, you are able to login at any time and edit your account – rank your wines or reorder wines you loved, change personal details, edit preference of wines (red, wine, mix etc) and more.
Bright Cellars do understand that Wine is supposed to be fun and not stressful, which is why the club offers Skip a Month policy, that  you can use anytime you don't wish to receive a monthly order or delaying an order. You can also Cancel your subscription at any time via email or calling the Bright Cellars customer support.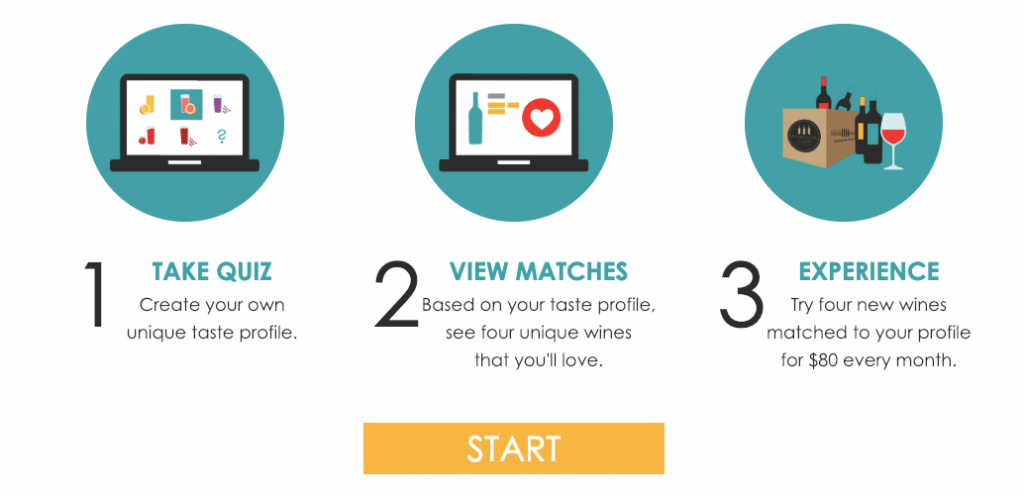 The wines:
Bright Cellar is very passionate about good-quality wines. The company declares that only 1 in 12 wines they taste make it into monthly collections, with focus on finding unique, hidden gems from small vineyards from all over the world, including Italy, Spain, Portugal, and South America. Your matches are selected from these collections of the best to fit your needs!
Out of the Bright Cellars wine box we got to taste, we LOVED the Folk & Fable Red Blend 2016 that had some berries and cooking sweet spices in it. A very good and enjoyable california red blend, that went well with a good platter of cheeses.
Another wine we loved was the Jinxed Wine CO. Chardonnay 2016 From McNary Vineyard in the Horse Heaven Hills region of Washington state. This white Chardonnay had some nice sweet fruity taste, even with a bit of a interesting buttered popcorn hints. It went very well with a creamy pasta!
Bottom Line:
Bright Cellars are all about great quality wines that matches you personally! We loved the personalization process this wine club offers and we felt that the selection we got matched our profile perfectly. The wines we got from Bright cellars where tasty and enjoyable, and we believe they do offer quality and boutique wines at a relatively affordable price. The amount of 4 bottles per month is just perfect, and  We highly recommend giving Bright Cellars wine club a try!