The world of wine clubs is one that is expanding rapidly and becoming increasingly popular. Wine clubs offer a way for you to broaden your knowledge of different wines from around the globe in a way that is convenient, cost-effective and enjoyable.
Being a wine club member will also mean that you will have access to otherwise difficult to access wines from wine regions from around the world. Due to the growth of this industry and the fact that there are now many companies offering wine club services, it can be difficult deciding which company is the best for you. That is where we come in!
At the Wine Club Reviews, we conduct in-depth company reviews and wine club comparisons which will allow you to pick the most well-suited wine club.
In our comparison today, we are going to be looking at Bright Cellars and Tasting Room. The Bright Cellars wine club is based on a monthly membership and they provide their members with a diverse range of wines, both domestic and international.
The Tasting Room wine club is one that provides their members with a wine club experience that is personalized to your palate. It is affordably priced and based on their motto of "Taste. Rate. Enjoy."
So let's dive into the full comparison:
The wine clubs available plans:
The Bright Cellars wine club is very easy to use, and they offer a simple monthly membership plan. As a member, you will receive four bottles of wine (red, white or mixed) delivered to you on a monthly basis.
The Tasting Room wine club is made up of two different steps. Firstly, you receive the exclusive tasting kit which will assist Tasting Room in developing your profile once you have tasted the six mini-bottle tasting kit and provided feedback and tasting notes. Next, you receive your club box which is your regular membership delivery made up of two, six or twelve bottles. You can select how often you receive this, whether it be monthly or every second or third month and if you would prefer your club box to be red, white or mixed.
Who is it for?
Bright Cellars offers a wine club experience that is suited to both those who are new to the world of wine and those with developed palates. As a member you will have access to an impressive range of wines from regions from all over the world, that otherwise would have been near impossible to source yourself.
The Tasting Room wine club is a fantastic option for those who want to explore the wine but want to do it in an affordable format. The Tasting Room includes wines from up to ten different countries on their list, so it is great for those who want to experience both local and international wines.
Main Benefits:
Bright Cellars:
A diverse wine list with wines from all over the world
Reasonably priced
Delight guarantee – if you don't like a wine, Bright Cellars will replace it free of charge
Membership is personalized and includes the flexibility to skip months when needed
Tasting Room:
Very affordably priced
Large selection of domestic and international wines
Ongoing personalization process to ensure that wines are increasingly matched to your palate
Unique tasting kit begins your membership process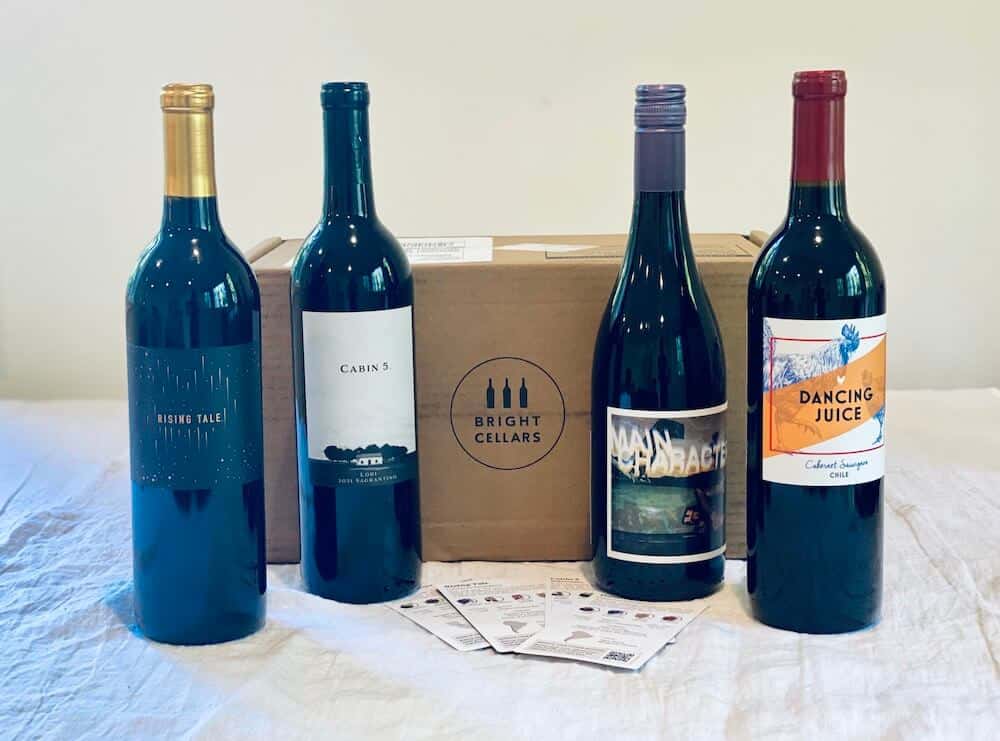 Holiday Deal! Get 6 Bottles For Only $53
The personalization process:
Bright Cellars:
The first thing you do as a Bright Cellars wine club member is to answer seven short questions that will allow your taste profile to be created. These answers will then determine what arrives in your first delivery and once you provide feedback on each delivery, your profile will be constantly updated. This results in wines that are progressively matched to your palate.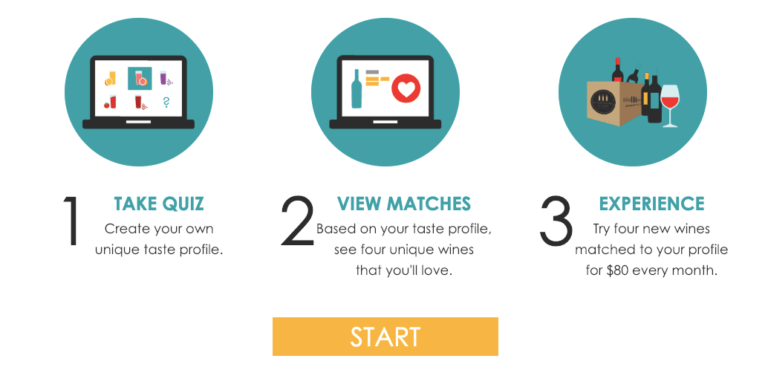 Tasting Room:
Your Tasting Room membership begins with their unique tasting kit which is made up of six mini-bottles that you are asked to taste and rank via your Tasting Room account. Once you have provided feedback on the wines in your tasting kit, your profile will be completed and will determine what you receive in subsequent deliveries. This is continuously updated as you receive your member deliveries and rank every wine that you try.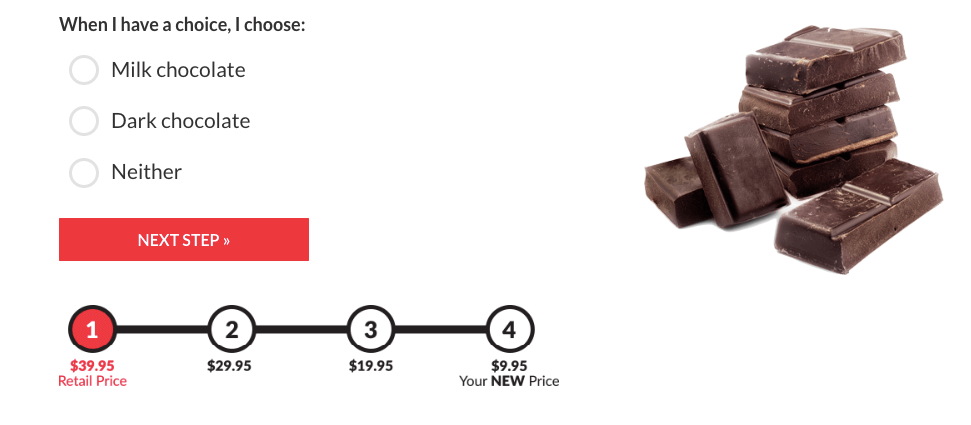 The website and ordering process:
Managing your wine club for both Bright Cellars and Tasting Room is incredibly easy via your online accounts that you will establish via their websites. With both you will answer your initial membership questions that will assist in developing your taste profiles. Here you can also rank and give feedback on all club wine that you receive. You can edit your orders, skip months when necessary and easily cancel your account whenever you wish.
Please keep in mind that wine deliveries require that someone 21+ is present to sign for the wines.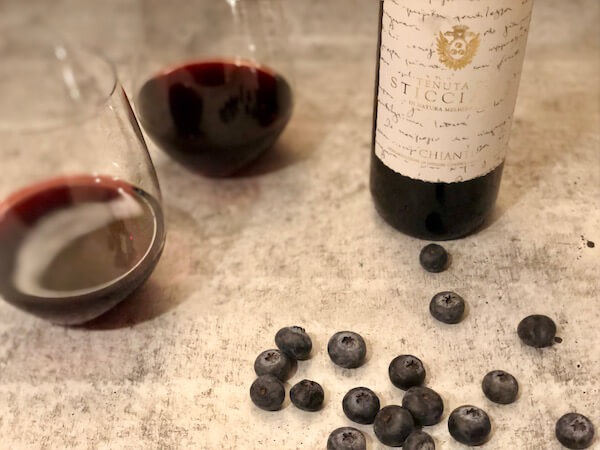 The wines:
Part of the service we provide at the Wine Club Reviews is in-depth overviews of wine club companies and the memberships that they offer. We ensure that we taste a range of wines from each company which means that our feedback is based on our first-hand experience and is always completely unbiased. We enjoyed our tasting experience with both Bright Cellars and Tasting Room.
Bright Cellars believe firmly in the quality of their wine list. They are such big believers in it, that they offer a 'Delight Guarantee' which means that any bottle of wine that you do not enjoy will be replaced with an alternative, free of charge in the next delivery. They have an extensive wine list with often hard to source boutique wines from the top wine regions from all over the world.
Since Tasting Room is a club that is also an international winery collective, you will have access to a range of wines from all over the world. Tasting Room works hard to avoid the middleman and works directly with a wide selection of wineries and vineyards to bring wines straight to you, substantially cheaper than normal retail prices.
Bottom Line:
We certainly enjoyed our experiences with both Bright Cellars and Tasting Room, but when we had to vote for one, our favourite wine club between the two is Bright Cellars. The Bright Cellar prices were a little higher than Tasting Room, but we felt that the overall quality of their wines was a much better. At the end of the day, that is the most important thing in a wine club! We also loved their easy to follow personalization process and the 'Delight Guarantee',  which is a great service for members and says a lot about the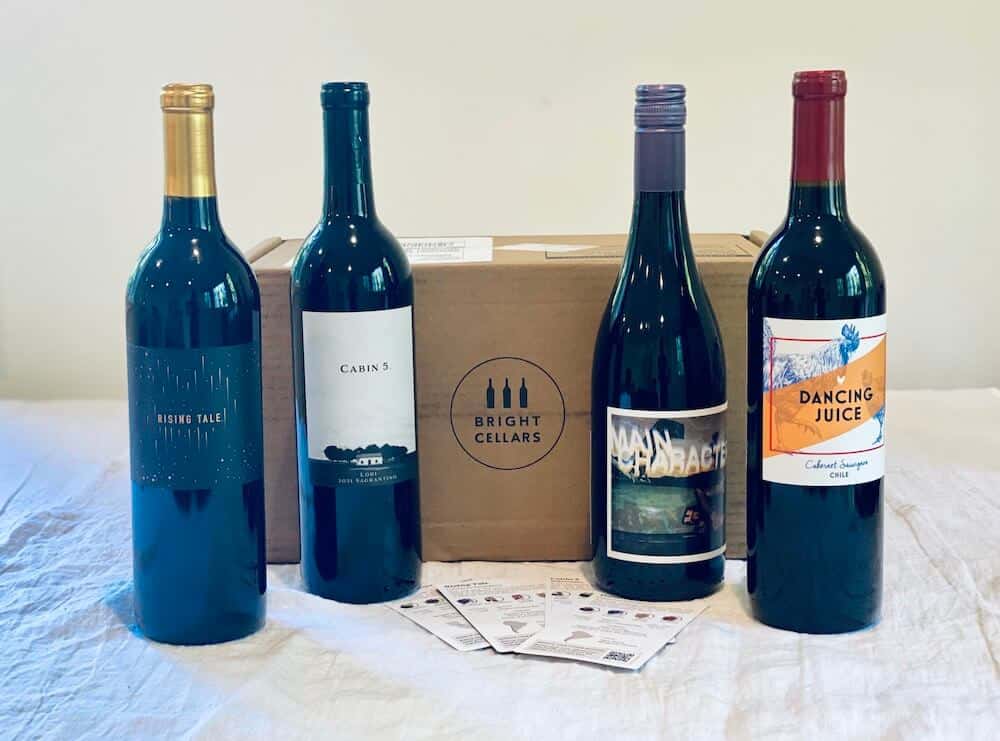 Holiday Deal! Get 6 Bottles For Only $53