Regardless of whether you are a novice who is curious about the world of wine or someone with a developed palate who would like to broaden your wine knowledge, wine clubs offer a wonderful service for you. Wine clubs are a fabulous way of receiving regular deliveries of wines that have been hand-picked by experts and matched to your tasting profile. Wine clubs offer a diverse tasting experience without leaving home, and you will often find yourself enjoying wines that would be difficult to access via normal retail channels.
As the wine club industry expands there is an increasing amount of choice available, and as a consumer, it can be hard working out which is the best wine club for you. That is where the Wine Club Review comes in handy. Our team of experts provides in-depth company reviews and details company comparisons which will make your decision so much easier.
Today we are going to be looking at the Firstleaf and California Wine Clubs.
Firstleaf is a wine club that offers an affordable and personalized club experience with a range of local and international wines. The California wine club is more focused on boutique Californian wineries, and as a wine club member you will enjoy a range of hidden gem wines from these smaller operations
The clubs and available plans:
The Firstleaf wine club involves two different membership steps. Your first delivery will be an Introductory Shipment which is a three-bottle box that has been hand-picked for you after you have answered a few simple questions. This first delivery also helps to establish your taste profile. You have a range of options with your introductory shipment which includes an award-winning box, big reds and the founder's favorite.
Then you will receive the club shipment which is a six-bottle delivery that can be received monthly, or every second or third month. This box is matched to your tasting profile, but you can choose to change the selection according to your tastes before it is shipped.   
The California wine club is unique in that it has an amazing variety of club levels that are sure to suit most preferences. Their five different monthly club plans are as follows:
The Premier series is the original wine club plan. This offers two award-winning bottles of wine per month from the Californian wine country.
The Signature series is an upgrade on the premier series and includes two bottles of the most coveted of California's wines. These wines are highly awarded and incredibly limited so you would not have access to these via your normal wine shop.
The International series offers two bottles per month of wines created in boutique wineries from across the globe.
The Aged Cabernet series provides two bottles per month of highly regarded Napa Valla Cabernets that have been aged for at least eight years and are ready to be enjoyed now.
The Pacific Northwest series includes two bottles of wine per month from some of the best Oregon and Washington boutique wineries.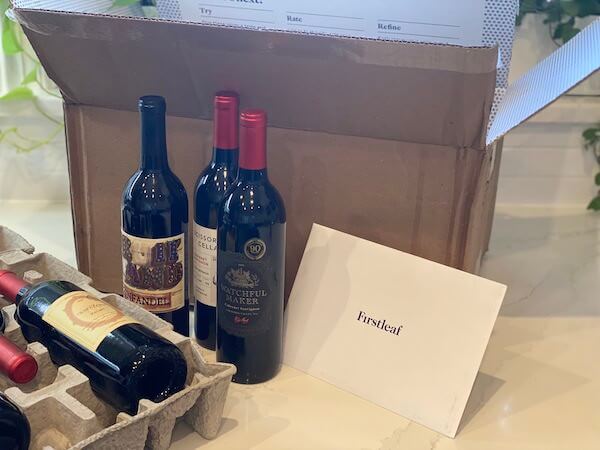 6 Bottles for $39.95 or 12 Bottles for $79.90. Plus FREE shipping
Who is it for?
If you would like to experience a range of local and international wines in a hassle-free format that is reasonably priced, then Firstleaf is a great option for you.
If budget is not your main concern and you would like to explore the incredible range of superior wines with a focus on California's boutique wineries, then the California wine club is a great option.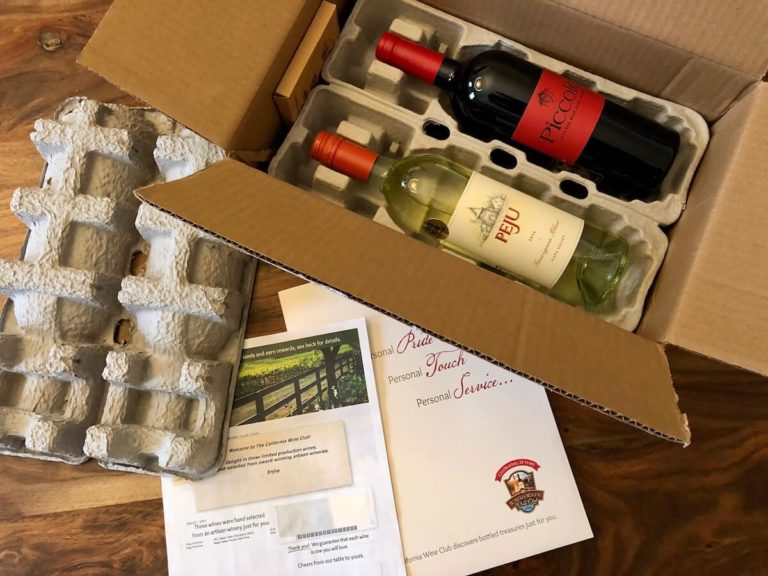 Main Benefits:
Firstleaf wine club:
A great range of wines both local and international
Reasonable pricing
Appealing introductory shipment
Developed personalization process
California wine club:
Access to personal wine consultants
Only $1 shipping for all reorders of your favorite wines
Great savings of up to 50% on all reorders
'My Wine Cellar" offers you an area where you can create a perfect selection to suit
The personalization process:
Firstleaf wine club:
To begin your personalization process with Firstleaf, you answer a few simple questions online, and your answers then determine the contents of your introductory shipment. Then you are asked to provide feedback on the wines in your introductory shipment (and all subsequent deliveries) and every time your feedback is received your profile is then updated. This process ensures that your deliveries are increasingly matched to your profile.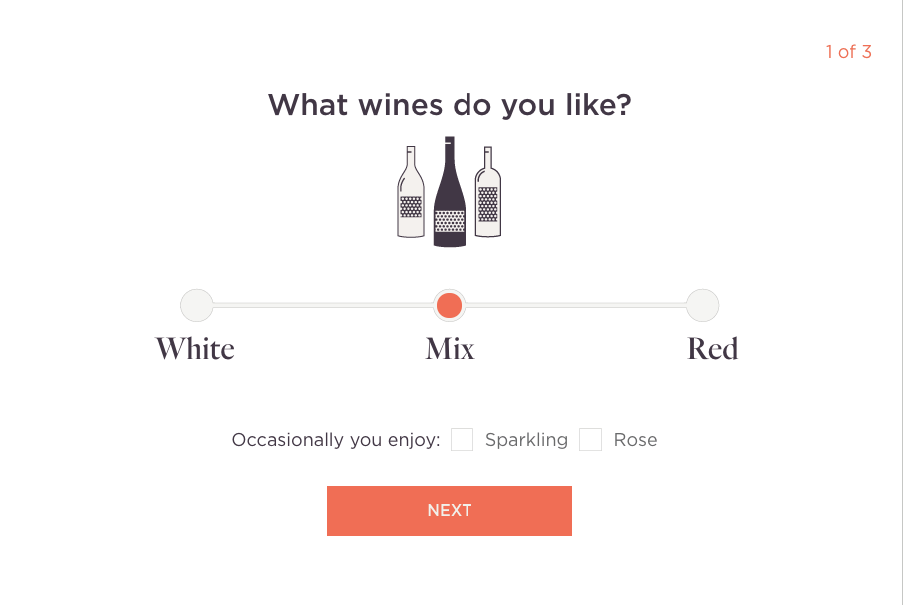 California wine club:
As a member of the California wine club, you will have access to a personal area called 'My Wine Cellar' which allows you to change your club plan, reorder wines you want and create your own tasting notes. You also have access to a personal wine consultant to assist with creating the right selection for you.
The website and ordering process:
Both Firstleaf and California wine club have memberships that are easy to manage online.
The Firstleaf website allows you to look at their range of wines and find out more about the club. As a new member you will be asked to answer three questions to personalize your first delivery, and then you can create your account. You can go in and edit your details and your deliveries at any time you wish.
The first thing you need to do as a California wine club member is to select your preferred plan. Then once you have created an account, you can update things like the type of wine and regularity od delivery. Within your account, you can change your plan, reorder wines and manage all your selections within the 'My Wine Cellar' section. Via the website, you will also be able to get access to a personalized consultant whenever you need.
Please note that it is a legal requirement in America that someone 21+ is available to sign for wine deliveries.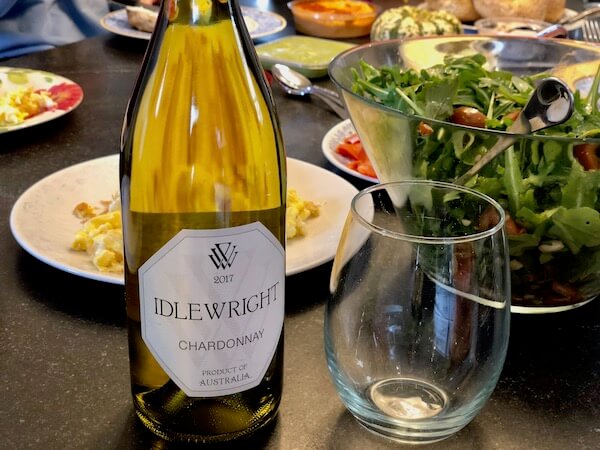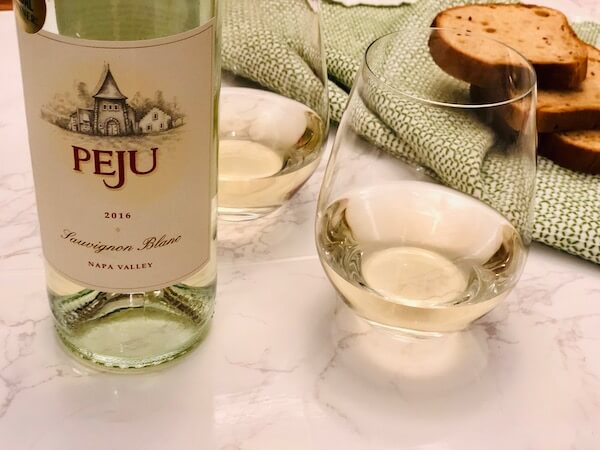 The wines:
To ensure that we are providing first-hand and up to date information, our team at the Wine Club Review makes sure that we regularly taste the wines from all companies that we review. We enjoyed our tasting experiences with both Firstleaf and California wine club.
We loved the diversity of the range of wines available with Firstleaf. They have an extensive selection of local and international wines. This includes wines that are well recognized and lesser-known wines that are tipped to be the next big thing in the industry. Firstleaf is also focussed on working directly with wineries so that they can continue offering incredible prices (up to 60% off normal retail prices) to their members.
The California wine club is passionate about working with small family run wineries as they believe that these small specialized and personalized operations produce the best wines in the world. They have an impressive wine list that includes wines from almost 200 boutique wineries that are based within the Californian wine regions along with some small international wineries.
Bottom Line:
We are big fans of both Firstleaf and California wine club and enjoyed our tasting experience with both. We believe that both clubs would have quite a different audience in terms of styles of wines and overall budget. In this instance, our winner is the Firstleaf wine club – We felt that they had a great offer for beginners, and overall, they offer an affordable wine club experience with a great range of quality domestic and international wines. We also loved their ongoing personalization process – starting with the online wine profile quiz, following the on going feedback on the wines in your shipments. This process ensures that the wine boxes you get are increasingly matched to your wine taste.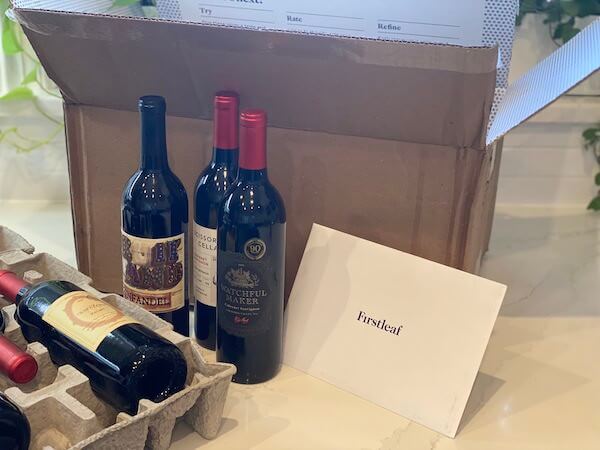 6 Bottles for $39.95 or 12 Bottles for $79.90. Plus FREE shipping