If you are a lover of wine, (or simply love the idea of knowing more about wine) then wine clubs provide an affordable and convenient way of tasting a diverse range of wines all in the comfort of your own home. This service is becoming increasingly popular in America and as a result, there are a growing number of companies offering a range of wine club services. This is wonderful to hear, but it can also make choosing the right wine club for you a daunting process. Therefore, you need the Wine Club Review! With our in-depth company profiles and detailed comparisons, you will have all the information you need to decide on the best wine club for you!
In our wine club comparison today, we are going to be looking at Firstleaf and Vine Box. Firstleaf offers its members a diverse wine list filled with local and international wines and an affordable and personalized process. VineBox is quite different in that it offers a one-of-a-kind by-the-glass tasting format. This allows members to try a varied range of grapes and blends from around the world.
The clubs and available plans:
The Firstleaf membership involves two different processes:
The Introductory Shipment: this is your first delivery containing three full-size bottles. These are picked for you based on your answers to a short online quiz. This delivery assists in the creation of your tasting profile. With the Introductory Shipment, you can choose a normal delivery or select options such as the award-winning box, Big Reds or the Founder's Favourite.
The Club Shipment: this is your regular delivery that can be received monthly or every second or third month. This is a six-bottle box that is matched to your tasting profile. You have the option to edit this as you wish prior to it being shipped.
VineBox membership involves a quarterly delivery made up of nine single glass tastings. You can select either quarterly or annual membership. Your quarterly membership renews every three months, and your annual membership covers a full year of deliveries. As a member, you will also receive credits that you can use to purchase full-sized bottles of your favourite wines.
Who is it for?
Firstleaf is a great option for those who would like a stress-free and affordable way to taste an extensive range of quality local and international wines.
VineBox is ideal for those who would like to try a diverse range of wines from regions from all over the world.
Main Benefits:
Firstleaf wine club:
A pleasing selection of local and international wines
Great pricing
Fabulous introductory shipment
Ongoing personalization process means you receive wines matched to your palate.
VineBox:
The format allows you to taste a diverse range of wines
The 'by-the-glass' tasting format is unique
Members receive credits to purchase their favourite wines
Flexible membership
The personalization process:
Firstleaf wine club:
Firstleaf has a developed personalization process which results in you receiving perfectly matched wines. This begins by answering the questions to a short quiz online which determines the wines selected for your introductory shipment. Then for every wine you taste from every delivery, you are asked to provide feedback which is used to constantly update your profile.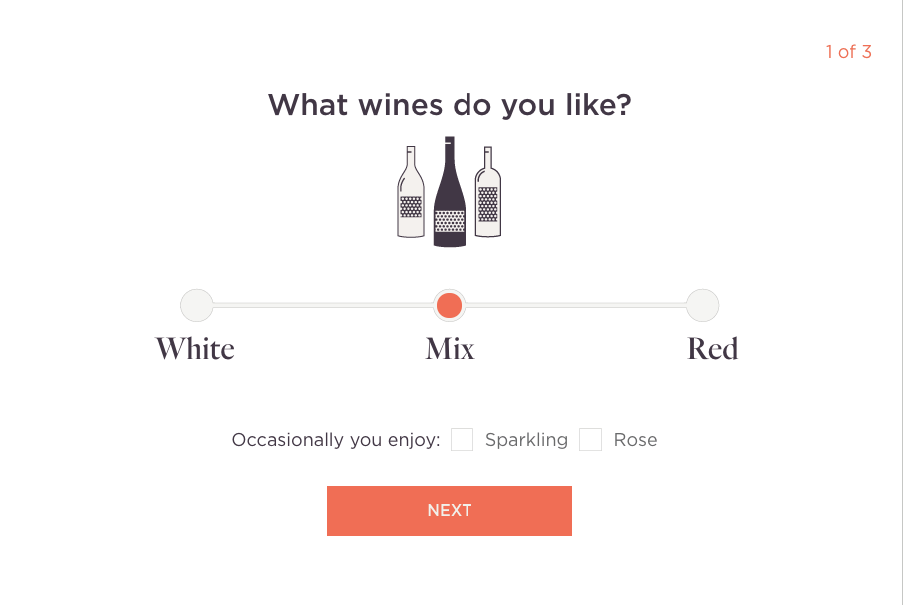 VineBox:
VineBox is not a membership that is focussed on creating a personal tasting profile for its members. Rather its priority is providing a diverse range of wines in their unique by-the-glass tasting format.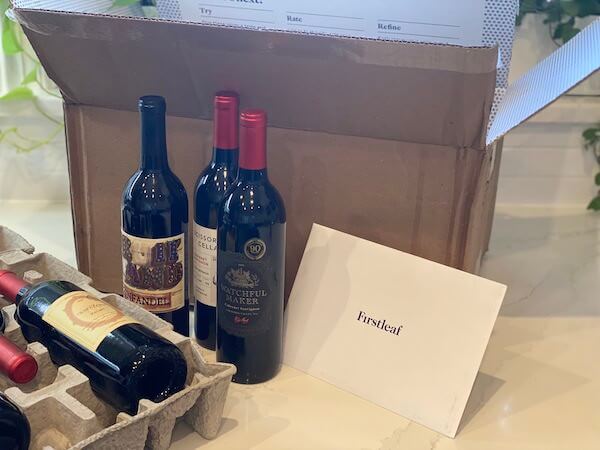 6 bottle for $39.95 + free shipping!
The website and ordering process:
Both Firstleaf and VineBox have memberships that are easy to manage online.
With Firstleaf you need to create an account and to do this you first answer the three simple questions so that your tasting profile can be established, and your first delivery can be selected. Then you can easily update your details and deliveries via your account at any time.
With VineBox, once you have created your account, you will then need to specify what sort of tasting box you would like to receive (red, white or mixed), then you select your plan, and your account will be created. Then you can easily update your account details for the duration of your membership.
Please note that someone 21+ must be available to sign for any wine deliveries in America.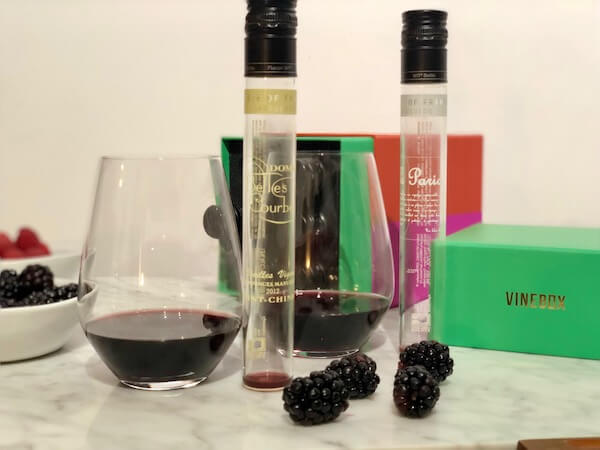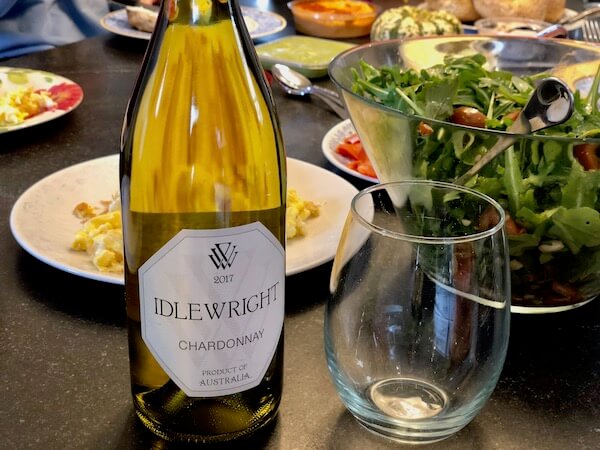 The wines:
Part of our Wine Club Review process is tasting the wines of the companies that we review. This ensures that you will always find first-hand and up to date information on our website.
Firstleaf has an impressive range of local and international wines. The wines are varied in terms of sophistication and style. Their list includes well-recognized and awarded wines in addition to wines from smaller and more boutique operations. Firstleaf is also very proud of the fact that they work directly with the wineries so that they can offer wonderful savings (up to 60% off normal retail prices) to their members.
The whole concept of VineBox is based on offering its members a diverse tasting experience. They work with winemakers from regions from all over the world and provide an incredible hand-picked selection. These are not wines that you would normally find in your local wine store, but the sort of wines that only industry experts know about.
Bottom Line:
We enjoyed our experience with both Firstleaf and VineBox and these clubs offer very different wine club experiences. In this battle, our votes goes to Firstleaf wine club – We love their super attractive introductory shipment, plus their membership is much more affordable and gives members access to a diverse range of quality and award-winning wines from both local and international vineyards. We also loved our experience with their ongoing personalization process. This simple yet smart process allows you to get wine boxes that completely matches your wine taste preference!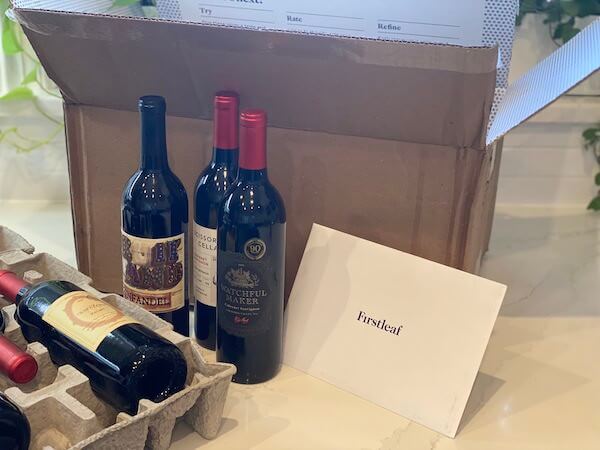 6 bottle for $39.95 + free shipping!