We write our honest review of each wine subscription plan or product, however, we might receive a commission or other compensation on the products we review to support this website. Prices can vary due to changes in promotions or policies. See our full disclosures here.
Bright Cellars Wine Subscription
Price: $20 per bottle
Shipping: $8
(Updated: September 2019)
If you would like to expand your wine knowledge and enjoy a new world of tasting experiences, all from the comfort of your own home, then wine clubs offer a service that is sure to appeal to you. Wine Clubs provide a way of receiving an ongoing selection of wines, handpicked by experts and personalized to your palate. As there are now so many companies in the wine club arena it can be hard to know which company is best suited to you. This is where we come in. At the Wine Club Review, we provide in-depth company reviews and comparisons which makes your decision all the easier!
Today we have a great wine club comparison for you. We will be looking at Winc and Bright Cellars. Winc is a Californian based wine club that specializes in Californian wines and aims to make your wine club experience as enjoyable and hassle-free as possible. Bright Cellars has been operating since 2015 and is a wine club that provides a monthly membership with a wonderful range of domestic and international wines.
So let's dive into our comparison and show you what is offered by both!
The clubs and available plans:
Both Winc and Bright Cellars offer identical membership plans that are designed to be simple and easy to enjoy. The subscription for both includes the delivery of four bottles of wine every month. You can stipulate if you would prefer an all red, all white or mixed delivery and you also have the option to skip months if required.
Who is it for?
If you are a fan of Californian wines and would like to extend your tasting experiences with wines from this region then Winc is the perfect wine club for you. They are also great for people who appreciate a simple and hassle-free wine club experience.
Bright Cellars is ideal for novices to the world of wine-tasting and for those who have more developed palates. Bright Cellars sources wines from all over the world that otherwise would have been hard to try.
Main Benefits:
Winc:
Attractive pricing
Very appealing for lovers of Californian wines
Membership includes a personal taste profile that is constantly updated over time
If you order a dozen bottles or more, you will receive an additional 10% off your order
Bright Cellars:
Diverse selection of international wines that are reasonable priced
Delight guarantee – if you did not like a bottle of wine Bright Cellars will assist in providing a replacement bottle in your next delivery free of charge
Your monthly wine selections are personalized to your palate
Flexibility to skip months when needed
The personalization process:
Winc:
Providing a personalized service is very important to the team at Winc wine club. As a member you will create a palate profile by answering a few short questions. This will determine your initial delivery and your feedback on subsequent deliveries will be used to constantly update your profile which results in wines that are increasingly suited to your palate.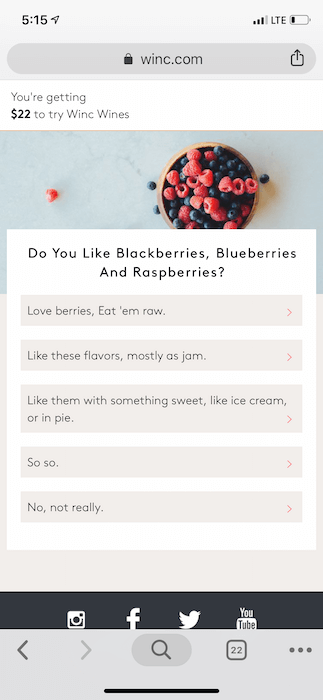 Bright Cellars
The Bright Cellars personalization process beings with taking a simple seven question quiz. The answers will be used to create your tasting profile and will determine what is included in your first Bright Cellars delivery. Then with every delivery you are encouraged to provide feedback on your wines, which allows the Bright Cellars team to continue selecting wines that are suited to your palate.
The website and ordering process:
Managing your wine club account is super-easy via the websites of both Winc and Bright Cellars. Their websites are simple to navigate and creating your account and establishing your tasting profile is as easy as can be. Via both websites you can see your selections, edit your orders if necessary and skip a month or cancel your account whenever required.
It is important to take note that all wine deliveries require that someone 21+ is available to sign for the delivery.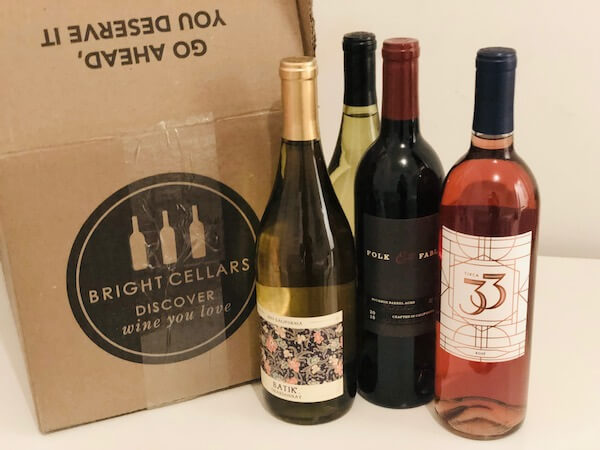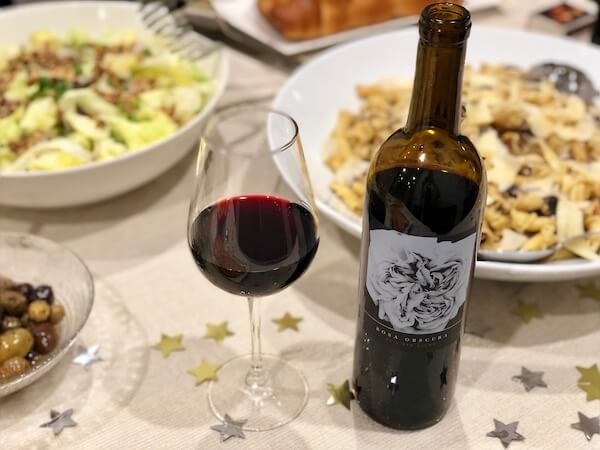 The wines:
The team at the Wine Club Review has the very arduous task of tasting a diverse selection of wines from every company that we review! All jokes aside, this is an important process we go through to ensure the information we provide here is from first-hand experience and is 100% unbiased. In this instance we were impressed with our tasting experiences with both Winc and Bright Cellars.
The beauty of Winc is that it is a very easy to use wine club. Their wines include over 100 hand-picked wines from the Californian wine region. Their wine list includes well-known and popular wines alongside rare boutique vineyard selections.
Bright Cellars is incredibly passionate about the quality of their international wine selection. They are proud of the fact of their tasting process in that only 1 in approximately every 12 bottles of wine makes it onto their monthly wine list. They love finding unique, unusual creations from boutique operators from around the globe. Regions include Italy, Spain, Portugal and South America to name a few. Your wine selections are personally picked from their impressive global collection.
Bottom Line:
We were impressed with the ease of use of both wine club memberships that are offered by Winc and Bright Cellars. In this battle, our preferred company is Bright Cellars. We honestly felt that their range of offered wines were better for a broad tasting experience and that their personalization process allowed for better ongoing selections. We also loved their 'delight guarantee' feature, which is a fantastic vote of confidence by Bright Cellars in the quality of wines that the provide.
Bright Cellars is our Winner!
Tasting a range of boutique wines every quarter
Innovative and fun "by-the-glass" format
Few different options of subscription levels
Credit to buy full-size bottles at great prices