Last Updated on
We're almost at the height of the biggest gift-giving season of the year. While everyone is scrambling to complete their lists and buy gifts for their friends and family, there seems to be that one cultured and sophisticated friend who has always managed to make you second-guess your gift option.
We're pretty sure you know who we're talking about: that wine aficionado who, to be honest, probably does not need another bottle of generic merlot in his or her cellar. So what can you give that is appropriate for your wine-loving friend or family member? We've listed a few appropriate gifts that they may enjoy below.
Our most recommended wine gift  – A Wine Club Gift Card!
This is the gift that will just keep on giving–literally. By gifting a wine club, you'll be supplying your friend endless discoveries of new wines. This way, they can easily explore their preferences and palette. Want to know more about these options? Scan through our suggestions to find the perfect wine club gift card you can buy for the special wine lover in your life.
#1 FirstLeaf Wine Gift Card for Christmas
For as low as $90 for 6 bottles, Firstleaf can be a good fit for a budget-savvy gift-giver like you. This option curates wine from places like Napa and Sonoma, and even going as far as Argentina and France. The bottles included here will be put in a sealed box that will be delivered depending on your preferred frequency.
Perfect for: an equally budget-savvy wine lover. Firstleaf is a proponent of cutting out the middle-man out of transactions so they can deliver affordable prices to their customers. Now, your wine lover can enjoy a plethora of wine without making a huge dent in your pocket.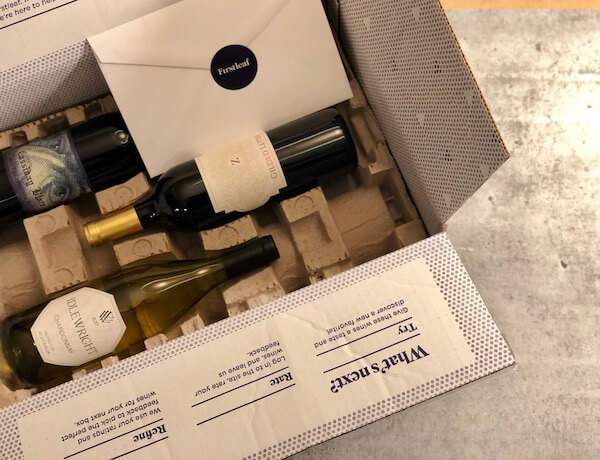 #2 Bright Cellars Wine Gift Card
For 4 bottles at $80, The Bright Cellars Wine Gift Card can be perfect for matching your friend to the wine that best suits them. It starts with a personalized palette quiz that will help find interesting and quality wines for the person you'll be giving the subscription to. The shipment of all 4 bottles will be done monthly.
Perfect for: any type of wine lover. The whole idea of this monthly subscription box is to help aficionados discover bottles that they would otherwise not be able to come across. Here, they will be introduced to a world of wine with bottles coming from domestic and international areas.
#3 Winc Wine Gift Card
This subscription starts at $13 per bottle. Winc Wine Club is best known for connecting wine lovers to tastes that are different and somewhat adventurous. The wines that Winc carries come from various locations in California as well as internationally.
Perfect for: the adventurous wine-lover. If your friend is always on the lookout for unique tastes, then the selection at Winc might be perfect for them.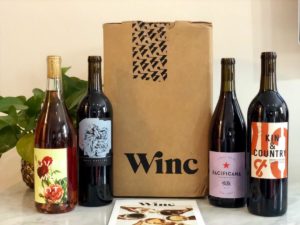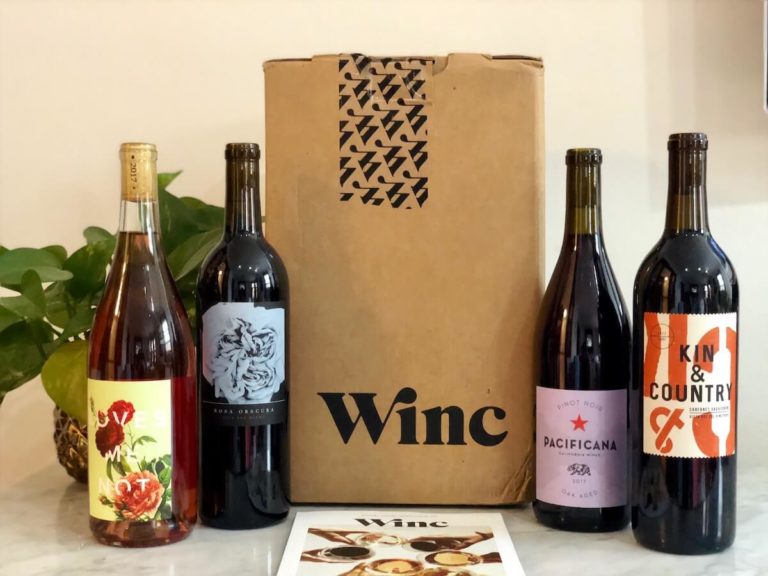 A few things to consider when buying wine gifts first.
Before we go down to the nitty and gritty, there are just a few things to remember when choosing a wine gift.
The location – Does it really matter where a bottle of wine is packaged and shipped from? This we say "yes." Even the lawmakers agree to this. So much so that they have imposed various laws regarding interstate wine shipping. The repercussions are not to be taken lightly too. So, do yourself a favor and make sure that you purchase your wine gifts from states that are allowed to make shipments outside of their area.
Your budget – Allow us to make the connections here. Wine is often associated with prestige and high class. Naturally, this also associates with an expensive taste. But does your wine gift really have to be expensive? First of all, ask yourself whether you would like to make a one-time shipment or commit to a subscription for your friend or special someone. Make sure to take this into account when you're choosing the gift for him or her.
The good news is that you have options that can be quite easy on the pockets. Of course, we have outlined a range of gifts below that take you from expensive to budget-savvy.
The packaging – When you're ordering online, it can be a feat to make sure that the packaging is just as presentable as the actual gift.
Our tip: Make sure that the store you are buying from has gift wrapping options.
The wine selection – This is important, especially when you're buying them experience such as a wine club as a gift for Christmas. For example, consider if they are a novice or an expert in their hobby. Likewise, think about whether they would enjoy the experience alone or with someone.
Need more details on wine gifts? You came to the right place!
Can't quite make up your mind on the subscriptions to buy for your friend who is a wine lover? You've come to the right place–we are a wine club review website. We make it our goal to deliver accurate and impartial reviews to wine experts and novices alike.
So who are we? We are your regular wine connoisseurs with the goal of discovering the best tasting wines all around the globe. We're always on the lookout for new tastes and new experiences.
To share what we've learned, we decided to build a website that can walk you through the journey that is wine tasting. Our main offering is to give reviews on the different subscription bases available.
Why should you trust our reviews for best Wine Gifts For Christmas?
Research and firsthand experience are important to us. This is why we make sure to carefully go through our established research methodology before we publish any review.
Trust us, if you are reading a review from us, then you can expect each information to be thoroughly vetted. Not to mention, we only give the most honest and unbiased reviews. If we don't like the contents of a particular subscription, then you'll be sure to read about it. Likewise, if we did love the selection of a specific subscription box, then you can be sure that we'll rave about it on our reviews too.
To top this all off, we are very thorough in our content too. We make sure to give you a complete round-up of all the information that you'll need. We'll thoroughly check each type of wine in the boxes, research it, and even perform cross-checks. All this we do for the love of wine.
Hopefully, with our help, you'll be able to find the perfect gift for the wine-lover in your life. Be sure to check out pages to find the different wine club options that you can explore for yourself as well. You can choose from affordable wine club, white wine clubs, red wine clubs, international wine club, etc.
Our goal is simple
To spread the love for wine and diversify your taste for it. Whether you're on the lookout for subscription boxes for someone else, or for yourself, we are confident that our thorough reviews will be able to help you find the right match.