A New World of Best Low-Sugar Wines
With more and more research supporting the health benefits of a low-sugar diet, many of us are looking for easy ways to cut back on our sugar intake.
A crop of low-sugar online wine clubs are making it easier (and more delicious) than ever to enjoy your favorite adult drinks without all the excessive sugar.
What are Low-Sugar Wines?
As you might guess, a wine labeled "low sugar" has a lower sugar content than your average bottle of wine. Sugar is a necessary part of the wine production process. During fermentation, yeast turns the sugars in grapes into alcohol. Dessert wines like sweet riesling, Moscato, and many rosés tend to have more residual sugar and a sweeter flavor.
In many cases, low-sugar wines have a slightly lower alcohol content than sweet wines. It's worth noting, however, that taste alone isn't an indication of sugar content. Some wines taste dry but still have some residual sugar. That's when a wine club can come in handy. You can let the professionals guide you towards low-sugar and low-carb wines that also taste great. 
Some people prefer low-sugar wines for the dry flavor. Others may be following a specific low-sugar or low-carb diet, such as the keto diet. Studies have shown that a high-sugar diet can have negative health implications, including obesity, heart disease, and diabetes. Whatever your reason for loving low-sugar wines, these are the three best wine subscription services to have your favorite dry wines delivered to your door.
Our List Of Best Low Sugar Wine Clubs To Try
Winc – Best Low-Sugar Wine Club
Winc is one of a kind personalized wine club, suitable for people who enjoy wine and wh...
Winc is a favorite wine subscription service for every kind of wine lover. Club members receive four wines per month, mainly from California, customized to suit their tastes. Each wine comes with accessible and user-friendly tasting notes that provide more insight into what you're drinking and help you better understand your palate.
Winc currently offers 68 low-sugar wines, including reds, whites, and rosés. Their bottles come from popular winemaking regions around the world, with an emphasis on California and France. 
Winc partners with wineries to produce some of the most drinkable wines that please every palate, including many options with minimal carbs.
Great Low-Sugar Red and White Wines from The Winc Collection:
2020 Summer Water® Rosé, Central Coast, California
2019 Point de Passage Red Blend, Vin de France, France
2019 Porter & Plot® Cabernet Sauvignon, Mendocino, California
2019 Wonderful Wine Co.® Grenache, South of France
2020 Cherries & Rainbows White Wine, Vin de France, France
Firstleaf – Personalized Wine Club
Low-Sugar Wine Options
Firstleaf is an affordably-priced, fully personalized wine club with a large portfolio ...
Firstleaf is one of the most famous and loved wine clubs in the USA. it offers customers Award-winning Wines at accessible prices.
After providing an email address, new Firstleaf customers answer a series of questions about their taste preferences, favorite varietals, and grapes. In this quiz, you can specifically mark a preference for dry wines over sweet wines.
Following the quiz, customers get their recommended picks. you can swipe wines you don't want and get more recommendations, and you can also see full details of each wine, including the level of dryness or sweetness. The dry wine selection includes a range of cabernets, merlots, pinot noirs, zinfandels, chardonnay, and more.
After each wine shipment, customers rate the bottles. Firstleaf uses this information to provide more personalized recommendations to inform your next order. And if you have questions along the way, the dedicated customer service team is happy to work with you to find the vino with the right sugar levels and flavor for you.
Some Best Low-Carb White & Red Wine Options From Firstleaf:
La Douleur Exquise, 2019 Grenache from Pays d'Oc IGP, France
Lazy Breeze, 2020 Pinot Grigio from Monterey County, California
Inkscape, 2017 Red Blend from Central Coast, California
Acadine, 2019 Cabernet Sauvignon from California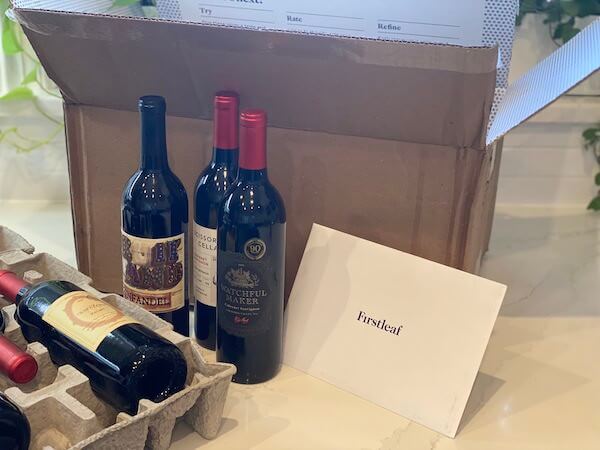 6 Bottles for $39.95 or 12 Bottles for $79.90. Plus FREE shipping
Nakedwines.com – The Widest Selection of Low-Sugar Wines
Naked Wines also has a fantastic online wine store that connects the consumer directly to the winemaker. In simple words, This unique wine club gives you direct access to the world's best winemakers. You can find a great selection of dry wines that are usually low on sugar and carbs.
Naked Wines has a mission to support independent and small-scale winemakers. To become a member (or angel as they call it), you simply depositing $40 a month in your Naked piggy bank. This money can be spent on any of the online store wines whenever you want.
Members get to pick from hundreds of unique bottles and varieties at up to 60% off market prices. From bold pinot noir to smooth sauvignon blanc, you simply can't get bored of the Naked Wines selection.
These Delicious Bottles From Naked Wines Have Fewer Sugars:
DRG Daryl Groom Dry Creek Valley Zinfandel 2019
M.A.D. Dashe Contra Costa Zinfandel 2019
Scott Peterson ROX Sonoma Cabernet Sauvignon 2019
Matt Parish Napa Valley Cabernet Sauvignon 2019
F. Stephen Millier Angels Reserve Lodi Chardonnay 2020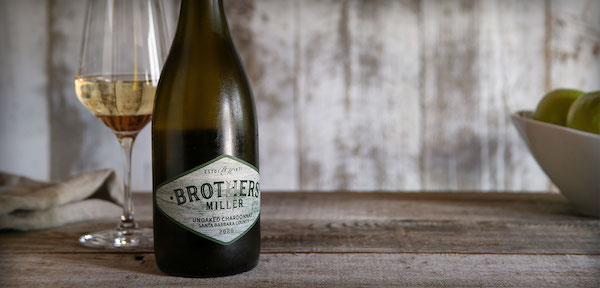 Holiday Deal! $100 OFF 12pk + 3 Gifts Bottles For Only $79.99 + Shipping!
Bottom Line
All three of these wine subscription options offer a great selection of low-sugar wines. And the best part is that there's always something new to try.
Whether you're sticking to a keto diet but don't want to take the wine off the table, or you're simply cutting back on sugar for health reasons, you can't go wrong with any of these wine clubs.