| | | |
| --- | --- | --- |
| | | |
| | Monthly (but you can also choose every two or three months) | |
| Amount of bottles per shipment | | |
| | | |
| | International wines, award-winning wines | Mainly California wines, Sustainable and Organic wines |
| | Skip delivery or cancel at any time | Skip delivery or cancel at any time |
If you love the idea of a diverse selection of wines, hand-picked by experts and delivered to your door, then wine club services are for you!
The only problem you are going to have is deciding which wine club is the best match for you. The wine club industry is expanding all the time and becoming increasingly popular, so there is currently an overwhelming amount of choice.
Luckily, you have the Wine Club Reviews, which has been created to make navigating your way through the wine club industry a whole lot easier!
With our in-depth company profiles and detailed wine club comparisons, we provide you with all the tools to select the best wine club for you.
Today we are going to be looking at Plonk and Bright Cellars wine clubs. The Plonk wine club is all about providing an organic and sustainably produced wine tasting experience. Due to this focus, they tend to favor smaller boutique wineries that adhere to organic and sustainable practices.  The Bright Cellars wine club offers an affordable membership with an extensive selection of domestic and international wines.
The clubs and available plans:
There are two plans available at the Plonk Wine Club:
4-bottle plan delivered on a monthly basis which includes four bottles of four different wines.
12-bottle plan delivered on a quarterly basis which includes 12 bottles of four different wines.
The Bright Cellars wine club provides a monthly delivery of four full-size bottles of wine. You have the option to select a red, white or mixed wine delivery.
Who is it for?
The Plonk wine club is ideal for those who make organic choices a priority. All the wines offered by Plonk are organic and produced using sustainable practices.
Bright Cellars wine club is ideal for those who are both new to the world of wine and those who know what they like. Bright Cellars has an extensive range of wines from wine regions from all over the world.

Join Today and Get $10 OFF Plus Free Shipping!
Main Benefits:
Plonk Benefits:
All organic, biodynamic and sustainably produced wines
Flexible membership – choice of two different plans
100% satisfaction guarantee on all wines
Members receive tasting and pairing notes with club deliveries.
Bright Cellars Benefits:
Extensive wine selection including domestic and international wines
Affordable pricing
Delight guarantee on all wines
Personalized membership process
The personalization process:
Plonk:
As Plonk is mainly focussed on providing a range of organic wines, personalization is not a priority for this wine club. Members can, however, opt for a red, white or mixed delivery.
Bright Cellars:
Bright Cellars is proud of its personalization process which begins with new members answering a short seven question quiz online, which allows your taste profile to be created. This initial taste profile will determine the wines that are selected for your first delivery.
Then you are asked to provide feedback on each wine you try so that your profile can be updated and refined. The longer you are a member, the more developed your profile becomes which results in increasingly well-matched wines to your palate.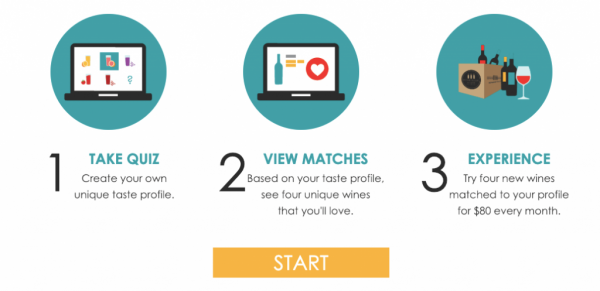 The website and ordering process:
Both Plonk and Bright Cellars have wines clubs that are very easy to manage online via an online account. It is very simple to set up your account with your personal and payment details, edit your orders, skip months when needed and cancel your account if required.
Please note that there must be someone 21+ available to sign for the order at delivery.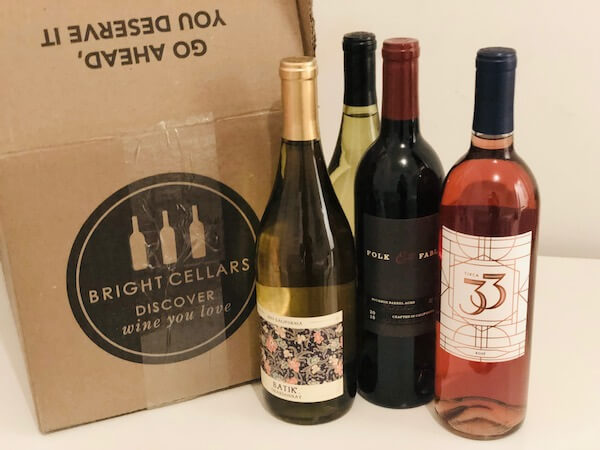 The wines:
Part of our review process at the Wine Club Reviews is that our team tastes a diverse selection of wines from each company that we are profiling or comparing. By doing this, we can guarantee that our information comes from recent first-hand experience. We had very positive experiences with both Plonk and Bright Cellars.
The Plonk wine club has a wine list that is exclusively made of up 100% organic wines that are made using sustainable and biodynamic methods. They also guarantee their wines are free of pesticides or any sort of chemicals.
Bright Cellars has a diverse wine list that often features hard to find wines from wine regions from across the globe. As a company, Bright Cellars is incredibly passionate about the quality of the wines they select. They maintain that only 1 in every 12 wines that they taste even makes it onto the Bright Cellars list.
Bottom Line
We really enjoyed our tasting experiences with both Plonk and Bright Cellars. These clubs would no doubt appeal to different audiences as both clubs are focused on quite different things. For this comparison, the winner for us was Bright Cellars.
We were impressed with the quality of their extensive wine list and their club membership which was very affordably priced.
We also appreciated their great personalization process and felt that with each box we got, the wines better suited our taste.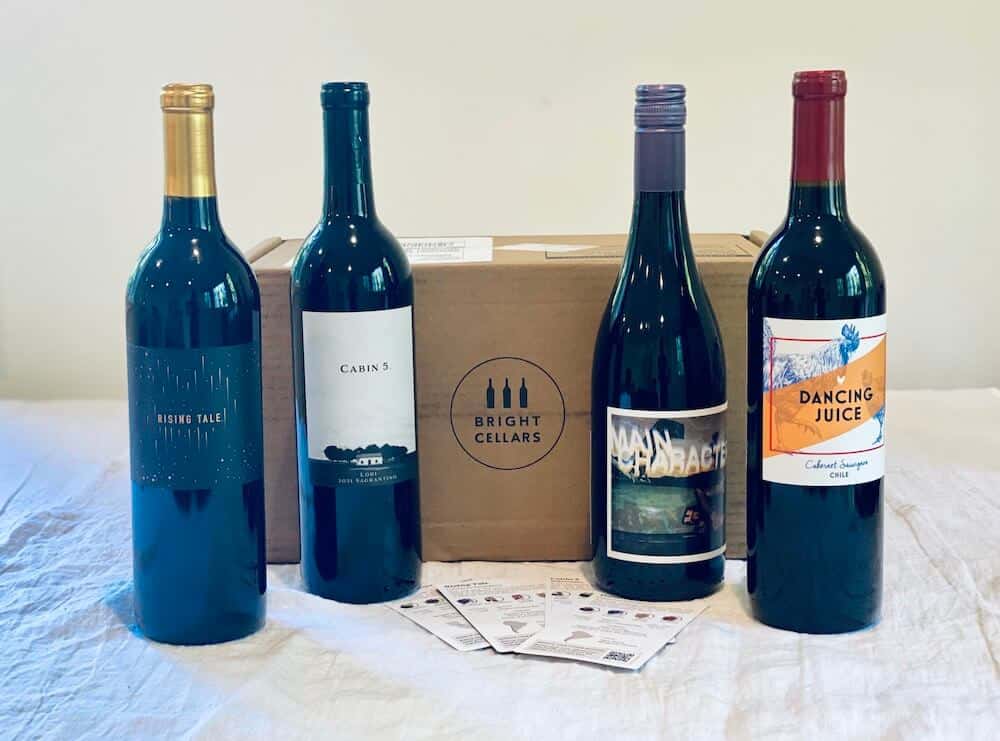 Holiday Deal! Get 6 Bottles For Only $53