If you're a wine lover like we are, then you know how important it is to have a great selection of quality wines to choose from. There are hundreds of different wines to taste, making it difficult for the average user to select the best one for them. 
A wine club can be your best option to find the best wine offers at any given point. Some sites even provide wine club memberships that award you exclusive wine coupons and free gifts for your loyalty.
One of the things we loved the most about this wine subscription is that it offered a customizable and affordable wine experience. Additionally, LaithWaites provides a range of special discounts depending on the season.
To take it one step further, you can use our promo code to get the most out of your LaithWaites experience! 
Our LaithWaites Wine Vouchers and Coupon Codes
Here are our top promo codes:
Exploring the LaithWaites site was an enjoyable experience; everything you need is carefully laid out for you, and you can get easy access to the updated Laithwaites wine promo codes, special offers, and membership gift vouchers.
We believe that Laithwaites gives you an excellent opportunity to taste quality wines from around the world at an accessible price, and becoming a member only takes a few minutes.
If you see any wine case that you like, make sure to include one of our promo codes to get high-quality wine at great prices. 
LaithWaites Free Trial
LaithWaites focuses on providing a broad number of deals that adapt to many user needs; if the coupons and discounts by themselves aren't enough, the company also provides bonus gifts to your initial shipment to get the most value possible for everything.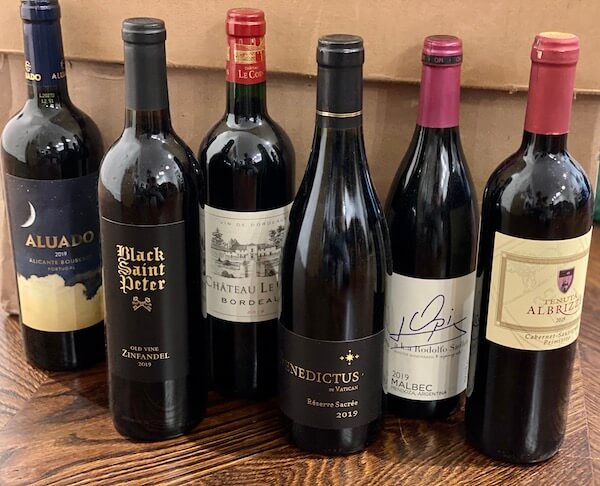 Unfortunately, like with all other wine clubs, there are no current Laithwaites free trials for their wine club membership. However, they make up for that by offering exclusive wine deals, which is impressive considering the LaithWaites wines' quality.
On the other hand, becoming a member of the LaithWaites wine club provides many rewards and monthly specials if you keep getting their wine cases regularly.
Main Benefits of Using LaithWaites
LaithWaites provides a fantastic service for the price they're price-point.
If you're looking for a reliable place to buy wine online, this could be a great option.
Here's an overview of the key benefits of the LaithWaites wine club service:
Seasonal Boxes: With your membership, you will be getting 12 different high-quality and award-winning wine bottles every three months
Customized selections—you can tell the company your specific needs to make a wine case tailored for your needs and taste.
Money-Back Guarantee: If you didn't like a specific bottle, you could get 100% of your money returned.
Special Membership Perks: You can get special offers by just becoming a member of this wine club. 
A members-only savings of at least 20% on all club cases!
No obligation to continue: You will only get the wines you want, and you're free to cancel at any time.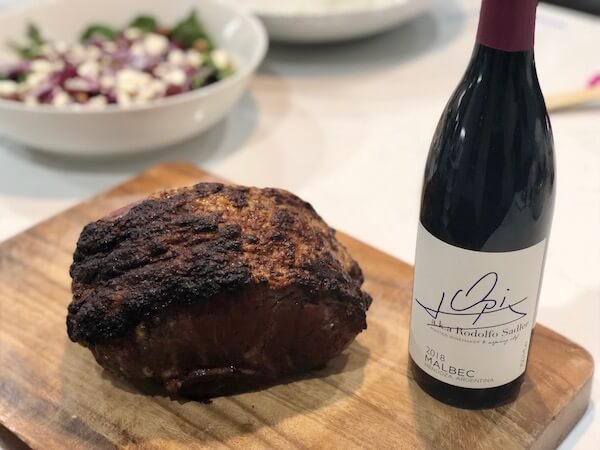 LaithWaites Club Offer
When you join the four seasons wine club, you guarantee to get a quarterly shipment of 12 bottles of wine specifically tailored for your taste.
Your membership also includes savings of at least 20% on all club cases, as well as rewards for loyalty, such as a 1.5-liter magnum or an extra-special wine bottle.
You have approximately ten days' notice before each shipment, so you can choose to skip, change, or delay any item of your wine case. You're free to cancel your membership at any time, which is excellent if you don't want to feel the obligation to keep purchasing the service.
Laithwaites Wine Selection:
Here are some examples for a few award winners wines offered by Laithwaites:
Gold-Medal Patagonian Malbec – A full-body red from Argentina. The Schroeder family and their Patagonia malbec have a history of winning 90+ points and gold-medal scores, including a prestigious international gold for this latest release.
94-Point Super Tuscan, Saracosa 2018 – A medium-body red from Italy. Top Italian critic Luca Maroni has hailed this wine as "one of the all-time great Super Tuscan reds." Saracosa is an exclusive and far more affordable release showcasing the same blend.
Gold-Medal Italian – l Sogno di Arianna Pinot Grigio 2019. A dry white from Italy. This refreshing classic is on a roll in the awards circuit, winning a gold medal from France's prestigious Gilbert & Gaillard guide. Recommended Served ice-cool alongside simple pasta or fresh salad. Definitely not a wine to miss, especially for the white wine fans out there!
98-Point Italian – Castel del Lago Bianco 2019. with this dry white wine, you're in for vibrant citrus blossom and nectarine aromas, followed by a creamy palate with tangerine, apricot, and white peach flavor notes. 
#1 Aussie blockbuster – The Black Stump Durif Shiraz 2020, a full-body red blend from Australia. It's racked up a stack of gold medals and some other serious acclaim at the most prestigious competitions in the world.
Final Thoughts
The LaithWaites wine club offers some of the best deals we've seen online, making it a great affordable wine club option.
If you combine that with our special Laithwaites wine discount codes, you can receive exclusive discounts and other great benefits that complement your purchase.
If you want to start tasting high-quality and award-winning wines at an affordable price, this is a great choice.