Wine clubs are a great way to experience the incredibly diverse world of wine. By becoming a wine club member, you can take advantage of wines that have been hand-picked by seasoned connoisseurs. Not only that, your wine is delivered straight to your door and often includes choices that would be impossible to source via normal retail channels. Being a wine club member will have you sipping an incredible range of top-quality wines at substantially reduced prices. Due to a surge in popularity, the wine club industry is rapidly expanding, and there is an incredible amount of choice now available. Finding the best wine club for you can be an overwhelming process, which is why we created the Wine Club Reviews. With our in-depth company profiles and detailed club comparisons, you will have all the information you need to pick the best wine club for you.
Today we are going to be looking at what we believe are the best wine clubs for those of you who enjoy both red and white wine and would like to experience the best-mixed deliveries available. Following are our recommended wine clubs for a mixed service:
#1 Firstleaf – Best club for mixed
Firstleaf is an affordably-priced, fully personalized wine club with a large portfolio ...
Firstleaf is very proud of the fact that they have cut out the middlemen and work directly with the wineries and vineyards to provide a range of wines that are available at well below your standard retail prices.  Firstleaf wants your membership experience to be as stress-free as possible so that your wine tasting experience is an enjoyable one. They have a selection of boutique wines that have been sourced from all around the world. All membership deliveries can be delivered in a mix box format.
Firstleaf main benefits:
Attractive pricing
Strong personalization process
Flexible membership
Members can view their order prior to delivery and change this according to their preferences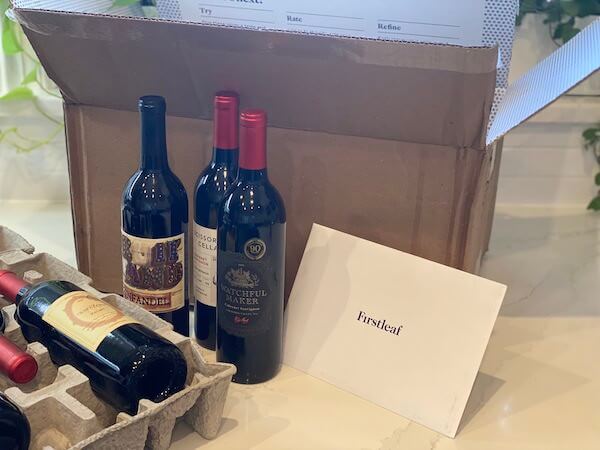 6 bottle for $39.95 + free shipping!
Bright Cellars is a monthly wine club that matches you with four wines that you'll love...
Member of the Bright Cellars wine club will enjoy a developed personalization process which means receiving wines that are matched to your palate. Bright Cellars has an extensive range of red and white wines that have been sourced domestically and internationally from some of the best wineries in the world. Members have the option to specify their preference for a mixed box.
Bright Cellars main benefits:
An impressive selection of wines both local and international.
Strong personalization process
Delight guarantee. If you are ever dissatisfied with a wine, Bright Cellars will replace it free of charge in the next delivery.
Flexible membership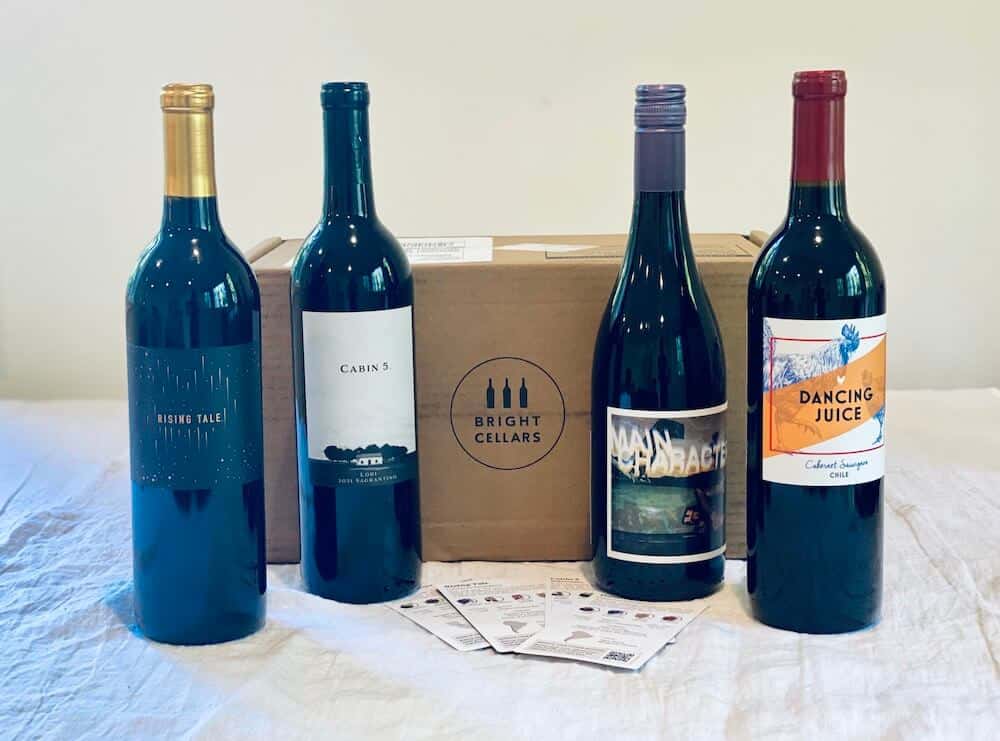 Holiday Deal! Get 6 Bottles For Only $53
#3 Winc- Best value for money
Winc is one of a kind personalized wine club, suitable for people who enjoy wine and wh...
Winc is the ideal wine club for lovers of Californian wines. They have a wine list that includes over 100 top-quality wines from the Californian wine region. Their desire is for their members to have an enjoyable and hassle-free club experience. They offer members the option to select a mixed delivery.
Winc main benefits:
Reasonably priced
Specialize in Californian wines
Developed personalization process
Receive a 10% discount on all orders of 12 bottles or more
Naked Wines is a one of a kind online wine store that also offers a tempting monthly su...
Naked Wines is a unique wine club concept whereby their angels (wine club members) are investing directly in the winemakers. Naked Wines used every cent to fund the creation of a boutique range of wines. They focus less on sales, marketing, and fancy packaging and more on the quality of their wines. They are only worried about what you can taste! Members can advise that they would prefer to receive a mix of red and white wines.
Naked Wines main benefits:
Receive exclusive wines made only for their members
Your wine club membership assists winemakers in creating new and exclusive wines
Angels (members) save 40-60% on all wine orders
Receive samples of wine in all your orders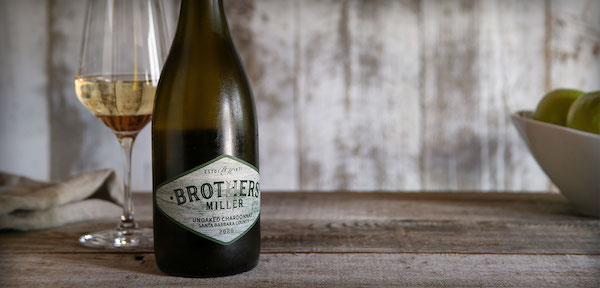 Holiday Deal! $100 OFF 12pk + 3 Gifts Bottles For Only $79.99 + Shipping!
#4 The California Wine Club

The California Wine Club is all about  introducing you with small family wineries, main...
This is another great wine club for those who appreciate the diversity of Californian wines. The Californian wine club includes an impressive range of Californian wineries alongside a hand-picked selection of wineries from around the world. As a California wine club member, you have a range of different plans and membership options to choose from along with the ability to specify your preference for a mixed delivery.
The California Wine Club main benefits:
Wines that are matched to your palate with the assistance of wine consultants
Only $1 delivery and 50% off prices for all reorders
An impressive selection of Californian wines
Members can take advantage of VIP tours at selected Californian wineries

Holiday Deal! Save 10% sitewide! Use Code YES10
If you love tasting both red and white wines, then wine clubs provide a way of enjoying a diverse selection of wines while also offering convenience and affordability. Wine clubs are a great way of experiencing a wide range of wines using different grapes and blends from all over the world.