Wine Clubs are an increasingly popular service, that allow you to broaden your wine knowledge, taste a diverse range of wines and give you access to a variety of wines that are not normally accessible in your standard liquor store. Wine Clubs provide their customers with a series of personally selected wine bottles on a regular basis that is delivered conveniently to your front door.
At the Wine Club reviews, we have a team of experts that have first-hand knowledge of the wine club industry and their in-depth review process ensures that all clubs and their wines are tried, tested and reviewed. we review all the important components of the wine club service – such as accessibility, ease of use, types of plans offered, flexibility and pricing. As part of our review service, we also look at the best wine clubs for different preferences, and today we are going to be looking at the best wine clubs for those of you who enjoy Californian wines.
So what is it about California wines?
The state of California accounts for nearly 90% of American wine production.  The wine industry in California is so developed that if California was a country, it would be the world's fourth largest wine producer! The history of the wine industry in California dates to the 18th century when grapes were planted by Spanish missionaries to produce wine for Mass. Today there are over 1,200 wineries in the state which range from small boutique wineries to sizable operations that distribute their wines worldwide – So there is a lot to enjoy and explore when it comes to California wines!
Following is our ranking of what we believe are the best wine clubs for Californian wines:
1. California Wine Club
With a name like the Californian wine club, one would expect a club with an impressive Californian wine selection, which is what they provide.  The Californian wine club has a mission of allowing their customers to explore the vast world of Californian wine by connecting them with artisan and larger wineries from all over California. 
The Californian wine club also offers their customers a great deal of choice when it comes to their many different club levels that are available.
Californian wine club main benefits:
A club with a focus on the wines of California
For all wines that you reorder you will have to pay only $1 delivery and you will receive up to 50% off standard cellar door prices.
Personalized wine consultants work on pairing you with the best matched wines.
Members can take advantage of VIP tours at featured Californian wineries plus they also receive a Californian wine country travel guide.
2. FirstLeaf -Best Californian Wine Club
Firstleaf wine club is all about making your wine experience easy, fun, and tasty! The Firstleaf wine club offers a personalized experience that provides award-winning and affordably priced wines. They have a large variety of local USA wines, mainly from California, so you can try wines from Napa, Sonoma and more.
Firstleaf offers amazing wines at around 40%-60% off normal retail prices. This is achieved by partnering directly with wineries and winemakers and cutting out the costly middlemen. Moreover, their Introductory Shipment is even more attractive!!
You will get 6 bottles that are personally picked to match your preferences at a special opening rate. This initial shipment is designed to establish your taste profile  by assessing how you rate the wines that you receive.
Firstleaf wine club is also very flexible in terms of their on-going plan. Every club shipment is made up of 6 bottles. If you don't like a bottle that has been selected in your box, you can change it via their website before the box is shipped. You can also choose your preferred frequency of delivery –  monthly, every two months or every three months.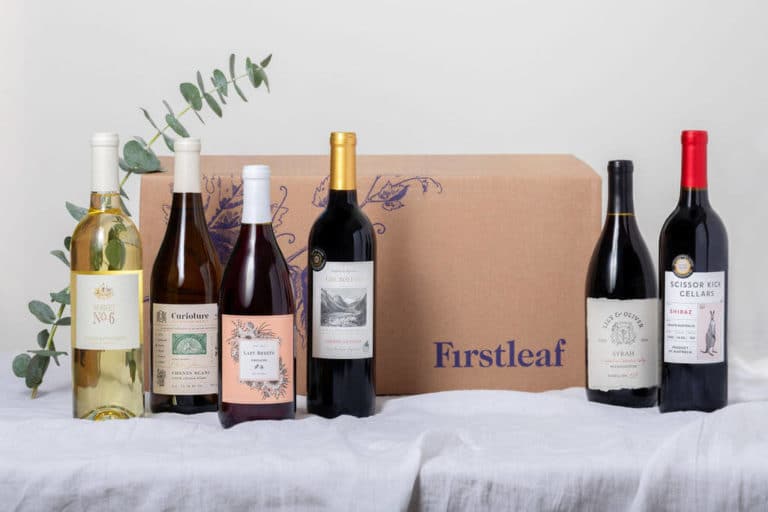 $59.90 for 12 Bottles + Free Shipping
3. Winc- Best Value for Money Wines From California
Winc is a wine club focusing on the enjoyment of wine, with a wine collection focused on Californian wines.  This wine club works with a large base of Californian wineries, and their wine selection includes over 100 personally curated wines.  
Winc wine club offers a personalized wine experience, meaning that based on a short quiz and ongoing ranking of the wines, the service tailor the shipment of four excellent wine bottles per month.
Winc Main Benefits:
A professionally curated selection of over 100 Californian wines
Amazing value for your money!
Personalization process, allowing you to rate your wines to receive ongoing better wine shipments.
Flexible memberships -choose your wine bottle type, skip delivery and cancel at any time. 
10% discount for all orders of a case (dozen bottles) or more.
Eco-friendly wines – Supporting minimal intervention winemaking processes and sustainable farming.
Satisfaction Guaranteed – You will never pay for wines you did not enjoy drinking!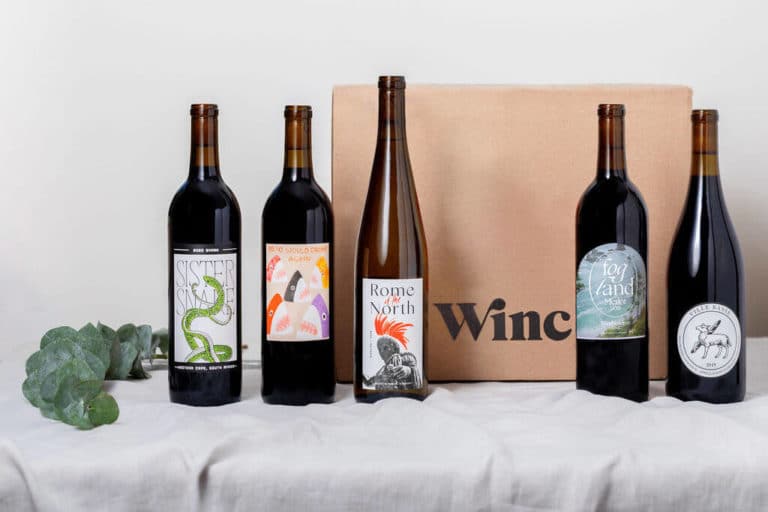 4 Bottles of Wine for $24.95 + Free Shipping!
4. Bright Cellars Wine Club
Bright Cellars offers their members an impressive selection of Californian wines.  They want their customers to enjoy the amazing world of wine in a way that is enjoyable and hassle-free. They use a unique pairing algorithm, which was developed by the MIT graduating founders to ensure that their customers receive wines that have been matched to their tasting palate.  Their membership provides a monthly delivery.
Bright Cellars main benefits:
A personalized wine selection that includes a substantial number of Californian selections.
A very affordable pricing structure
Delight guarantee – if you find that you are not satisfied with one of your choices, Bright Cellars will ensure a suitable replacement is provided in your next delivery, free of charge.
Flexibility to skip deliveries when required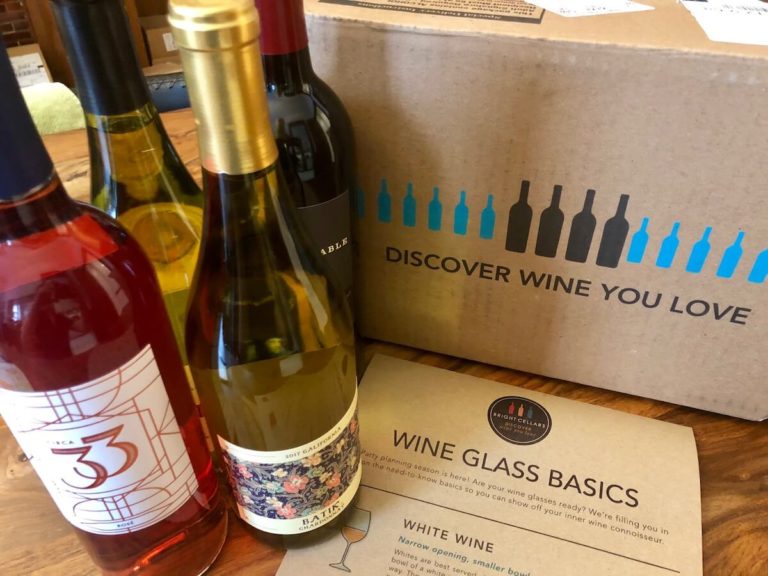 Join Today And Get 60% OFF First Order
Wine clubs offer a convenient and affordable way to try a diverse range of Californian wines. By using a wine club, you will have access to wines from a range of wineries from throughout the entire Californian wine region.
Wine Clubs are a great way of broadening your wine knowledge and enjoying a diverse and affordable wine tasting experience.