About the Wines- Reviews of the Wine Club Brands
The California Wine Club is all about collaborating with small production wines from family wineries, believing that small wineries produce the best and most exciting wines in the world.
As part of our hands-on review, we at the wine club reviews got to taste The California Wine Club premier series box collection and were super impressed with the wines we tasted.
Our top picks were both from Napa valley – the Peju Sauvignon Blanc white wine that was elegant, with delicate floral and pear notes. This wine won a Gold Medal in the Alameda County Wine Competition.
Another good pick is the Peju Piccolo Red wine Californian blend, which was smooth and round at the finish, with a hint of cherries flavor.
The California Wine Club holds a portfolio of almost 200 different boutique wineries, many of which are Californian based from are indifferent counties like Napa, Sonoma, and Santa Barbara. But the club also features many international small wineries from everywhere in the world; France, Spain, Argentina, and more.
The wine club features almost every wine-type bottle, from pinot noir to merlot or cabernet sauvignon. You can see their entire library of featured wines under the "about our club" tub on the website.
Here are just some of the best winemakers and brands that the California monthly wine club service works with:
Warnerville Wine Company – Featured In the wine club Premium Series
This French Bar Wines winery was Co-Founder by winemaker Ted Coleman. This winery pays homage to the people who followed promises of golden freedom into the west coasts of the US.
Two great wines coming from these vineyards:
2016 French Bar California Petite Sirah won a gold medal in the San Francisco International wine competition.
2016 French Bar California Gold Dust Red won 93-94  points and a platinum medal in the Sommelier Challenge PLUS double gold medal at the American wine society competition
The Ojai Vineyard – Featured In the wine club Signature Series
This family winery was founded in 1983 by winemaker Adam Tolmach.  Since then, his quest has been to perfectly combine the finesse of European-style winemaking and the grape types from the coast of southern California.
Two great wines coming from these vineyards:
2016 Duvarita Vineyard, Santa Barbara County Syrah that stricken 93 Points score from Vinousd and 92+ Points from Jeb Dunnuck
2018 John Sebastiano Vineyard, San Soufre Ajoute Grenache that scored 92-93 Points from Vinous.
Samuel Louis Smith Wines
This vineyard was founded by Sam Smith, a Winemaker specializing in cool-climate wines. For his brand, he crafts around 600 cases per year, featuring Chardonnay, Pinot Noir, and Syrah, all from different California mountains with a cool climate.
Two great wines coming from this vineyard:
2018 Spear Vineyard, Sta. Rita Hills Chardonnay: with grapes organically farmed from a vineyard located in the Sta. Rita Hills. This wine scored 94 points from Wine Enthusiast.
2018 Sandstone Terrace, Santa Cruz Mountains Syrah: This is a 50/50 blend from two different climate vineyards – the cool climate Gali Vineyards and the warmer climate Zayante Vineyards. This one scored 94 points as well, from both Vinous and Wine Enthusiast.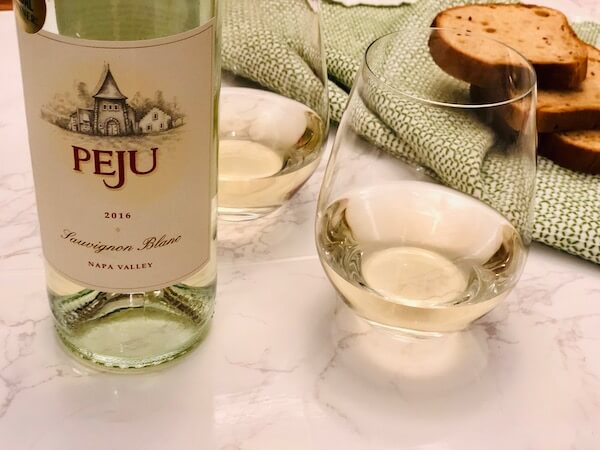 Holiday Deal! Save 10% sitewide! Use Code YES10
The California Wine Clubs Membership Benefits Review
The California wine club offers unique ongoing perks for their loyal customers:
Personal Wine Consultants
The wine experts get to know your wine preferences and needs and help you choose the best club or wine bottles to match your needs.
VIP Wine Tasting
VIP Tours at the wineries the club feature, plus a travel guide full of restaurants, hotels, and recommended stops in California's wine country.
Wine Storage service
You can ask for storage of your club delivery when you go on vacation. The wines are safely stored in a temperature-controlled warehouse. 
'Love It' Guarantee 
If you did not love a wine bottle you receive in your club shipment, you will be sent a wine replacement or get a full refund of your money without even sending the bottle back.
Track Your Favorites with 'My Wine Cellar'
A personalized online wine experience that helps you create the perfect selection which then suits your tastes.
Reorder Member Benefits on the Wine Store
Up to 50% off winery prices for reorders on the website, PLUS only a $1 shipping charge for reorders of half a case or a case of favorites wines for most USA states-  A saving of up to $38 on shipping!
At the wine shop, you can find case options, red wine options like cabernet, pinot noir, zinfandel, and more.
Uncorked Newsletter with Each Shipment
Learn more about the wine club wines, including the behind-the-scenes stories from the wineries, tasting notes, and food pairing tips for each wine, and some interesting stories from the wine industry.
Flexible wine club deliveries
You can customize your club to include half red wines and half white wines, all reds or all whites. You can also choose two bottles or four bottles per delivery; a monthly basis wine delivery, every other month, or quarterly wine delivery.
California Wine Club Cons
Even though it's a flexible wine club, the wines per club series are not personalized, other than choosing all reds, all whites, or a mix. But you can count on this wine club to supply wines from top Californian and worldwide boutique wineries.
Because wine shipment contains alcohol, someone who is 21+ has to sign the delivery. This is true, by the way, to all wine industry shipments, and not only for the Ca wine club delivery.
Since this wine club involves only high-quality artisan wines for wine drinkers, the price per bottle is not as cheap as other wine clubs. The price starts from around $20 per bottle and up.

Holiday Deal! Save 10% sitewide! Use Code YES10
The website and ordering process
The California Wine Club website is simple and easy to navigate. The subscribing and ordering process is also very user-friendly and clear to follow.
The first thing you need to do to make your first order is to choose the plan you wish to join and the specific features in your program (type of wine, frequency, etc.) and click on Checkout. As a new customer, you will be required to create an account with your info and payment method.
Once you create an account, you can checkout. The wine box will arrive a few days later. When we made the first order, we even got a confirmation call to make sure we understand the process, and we thought it is a very high standard of service!
In your personal account area at the website, you are able to change your club plan, reorder wines you want at up to 50% off, manage your favorite club selections with the "personalized wine cellar" developed just for members – where you can create your Tasting Notes and get instant access to a personal wine consultant.
Membership Length
The subscription will send you wines based on your frequency selection, which will be done until you choose to cancel your membership.
Know that there are no repeated bottles of wine as part of all the wine club levels, so it is recommended to keep up with your subscription. You have the option to customize your shipments to arrive with two bottles per delivery or four bottles per delivery, every month, every other month, or quarterly.