Wine clubs offer a wonderful service and are fantastic for both experienced tasters and newbies to the world of wine. If you are an experienced connoisseur who enjoys hand-picked wines matched to your palate in the comfort of your own home, then wine clubs are for you! Likewise, if you are new to the world of wine and would like to experience a range of wines from different wineries and regions, then wine clubs are for you! If you are interested in wine, wine clubs will offer a service that suits!
The wine club industry is one that is growing in popularity all the time and there are many companies out there offering interesting wine club experiences. As a result, it can be difficult to know which wine club is the best for you. That is where we come in – our team at the Wine Club Reviews provides in-depth company profiles and wine club comparisons, allowing you to work out which wine club program might be best suited to your needs.
Today we are comparing Bright Cellars and the WSJ wine club, and we can't wait to get started. Bright Cellars provides a monthly membership service and their wine list includes a diverse selection of domestic and international wines. The WSJ wine club is one of the most affordable wine clubs in the States and their wine club program begins with an incredibly priced 12-bottle box of wine.
The clubs and available plans:
The Bright Cellars wine club has a plan that is super simple and stress-free. It is based on a monthly delivery of four bottles of wine. You can opt for a delivery that is all red, all white or mixed and you can also skip months whenever required.
The WSJ wine club has three different steps to their members which are as follows:
The Introductory Offer: this is an incredibly affordable and wonderfully unique way to begin your wine club membership. Your first delivery as a WSJ wine club member is a 12-bottle box plus a bonus gift for just $69.99.
The Discovery Club: after you have received your introductory offer, you then receive the 'Discovery Club' boxes. These boxes include 12 bottles of WSJ wine club recommended wines. You can opt for red, white or mixed deliveries. The wines include award-winning wines and wines that have consistently received the highest rankings from wine club members. The 'Discovery Club' box is delivered every three months.
The Premier Club: as a WSJ wine club member, you also have the option to select the 'Premier Club' delivery which is all about deliveries that include some of the world's most awarded and recognized wines.  
Who is it for?
Bright Cellars is great for both novices and experienced taster alike. Their wine list includes wines from all over the world, from both established and boutique wineries. The WSJ wine club provides members with the opportunity to taste a range of wines both domestic and international in a very affordable way.
Main Benefits:
Bright Cellars:
An extensive list of wines, both domestic and international
Delight guarantee – Bright Cellars will replace any wines that you did not like, free of charge in your next delivery
Affordable pricing
Flexible membership where you can skip months if necessary
The WSJ wine club:
Incredibly affordable and attractive introductory offer
100% money-back guarantee on all WSJ wine club wines
A dozen bottles delivered to your door every quarter
Flexible membership where you can edit your selections, skip months if necessary and cancel your account at any time.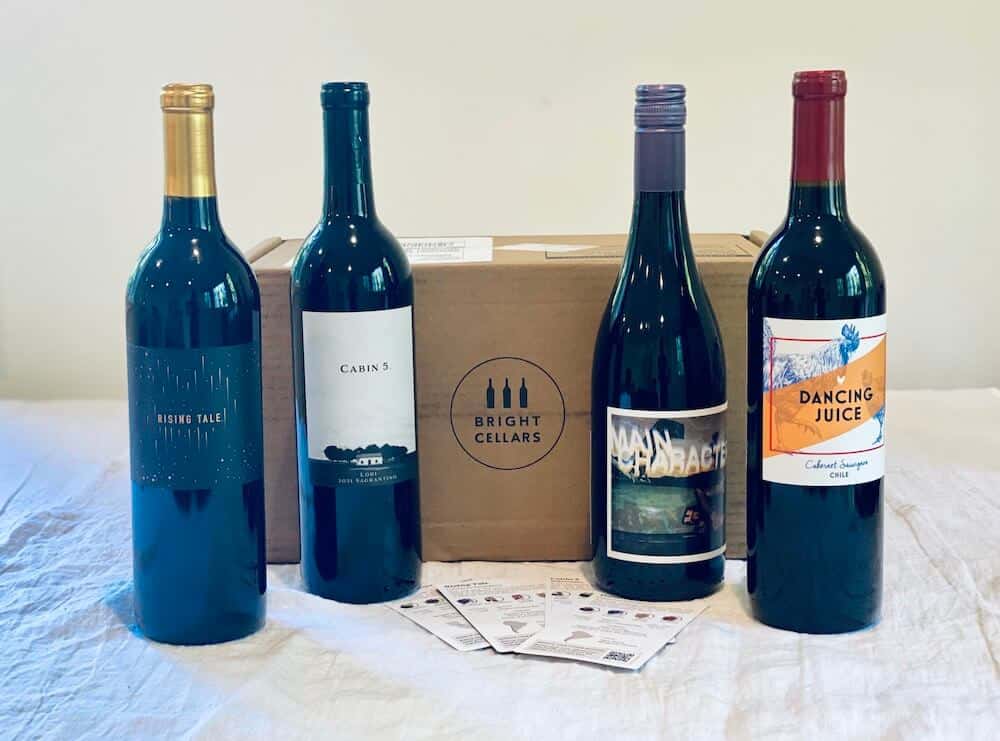 Holiday Deal! Get 6 Bottles For Only $53
The personalization process:
Bright Cellars:
Bright Cellars has on ongoing personalization process that begins with a short quiz and continues with the feedback you provide on every delivery. This process ensures that you receive wines that are increasingly matched to your palate.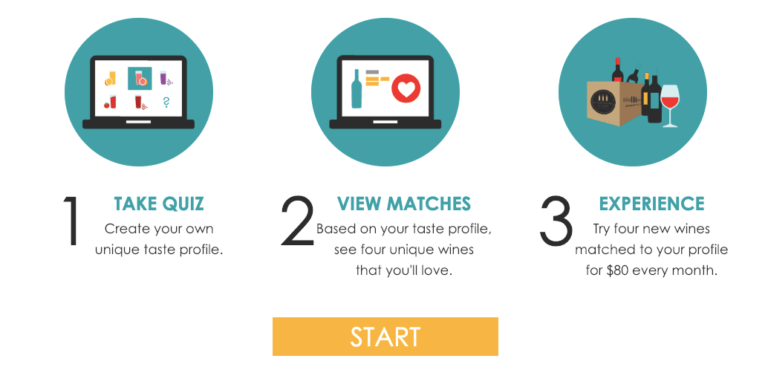 The WSJ wine club:
The 'Introductory Offer' delivery has very little personalization involved apart from you being able to opt for a red, white or mixed box. However, once you have received this box and for further deliveries, you can rank the wines online via your account. Once you start this process, subsequent deliveries are increasingly matched to your palate.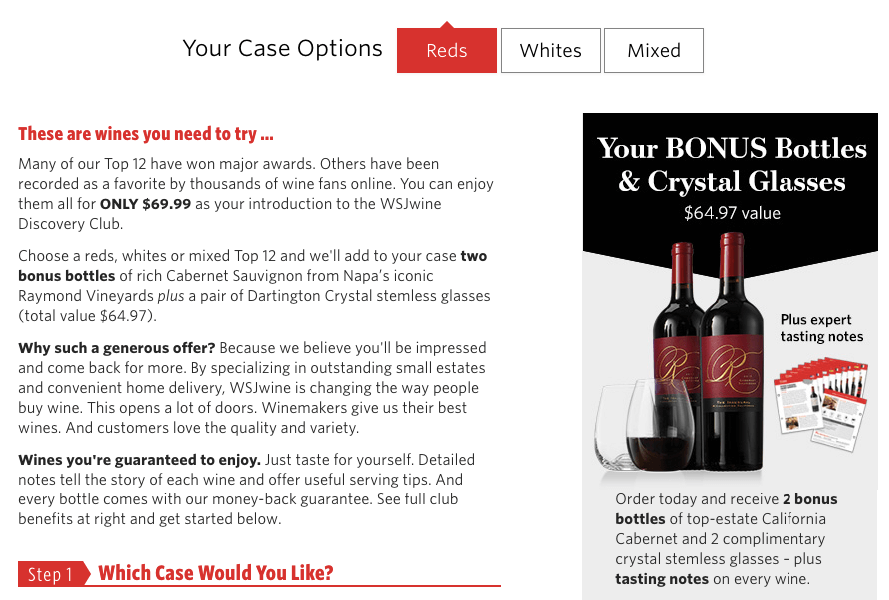 The website and ordering process:
Both Bright Cellars and WSJ have easy to navigate websites which allow you to establish your club membership, provide feedback on wines, edit your orders and skip a delivery when required or cancel your account whenever you desire.
Please ensure that when a wine delivery is scheduled there is a person available who is 21+ to sign for this delivery.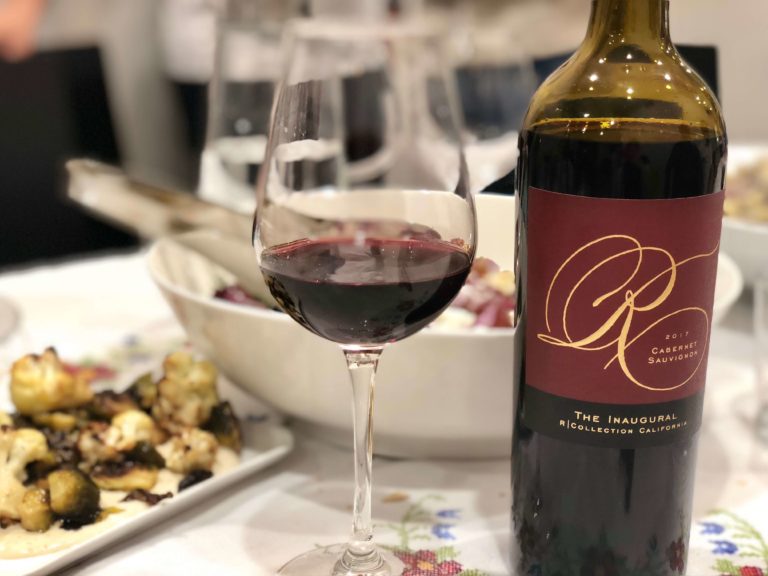 The wines:
To ensure that we are giving first-hand and unbiased opinions, the team at Wine Club Review try a diverse selection of wines for each company that we assess. We enjoyed the tasting experience we received from both Bright Cellars and WSJ.
Bright Cellars provides an international wine list that includes wines from all over the world. They are passionate about the process they follow to select wines for their list and maintain that only 1 out of every 12 wines makes it onto their monthly collection. They love finding lesser known wines from prestigious boutique wineries to include in their collection.
You will be spoilt for choice with the WSJ wine club as they have a diverse wine selection with an incredible amount of choices from around the globe. They like to include well recognized and awarded wines in addition to wines that are receiving rave reviews from their wine club members. As a WSJ wine club member, you will have many different boxes to choose from which include Award-Winning Reds, World-Class Cabernet Sauvignons and Reds of the Year.
Bottom Line:
We are big fans of both Bright Cellars and the WSJ wine club.  Each club is suited to quite different audiences, but in this instance our preferred choice was the WSJ wine club. First of all, their special 'Introductory Box' is so affordable and attractive! second, overall we felt that the wines represented excellent value for money and included an impressive range of quality wines from around the world.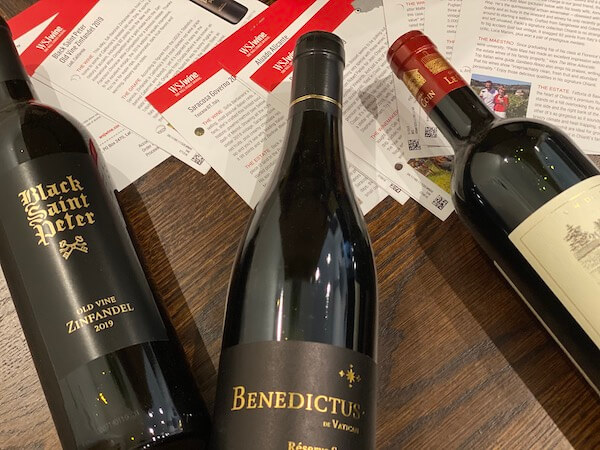 Wine Advent Calendar of 24 mini-bottles For $149.99 + FREE Shipping