Ultimate Wines Gifts For Christmas Of 2023
Receiving an 'experience box' is truly unparalleled. The memory it carves is often more profound than that of a traditional gift.
And that's precisely why gifting a wine club subscription could be the Christmas present you've been searching for, particularly if the person on your list is enamored with wines or curious about exploring the wine universe.
Bestowing a wine club membership means opening the doors of vinous wonders to someone you cherish. It's a gift that keeps arriving right at their doorstep, promising appreciation with every bottle.
Here's Our Curated List of Premier Wine Clubs Ideal for Christmas 2023 Gifting:
1. FirstLeaf
Gift Card For Award-Winning Wines
Your Ticket to Award-Winning Vinos
Our top pick for a wine club gift that promises unparalleled quality at pocket-friendly rates is FirstLeaf. Their collection boasts some of the most intriguing award-winning wines to uplift the festive ambiance.
FirstLeaf's strategy is direct – they liaise straight with elite wineries, trimming down the typical markup to offer you up to 60% off regular prices.
The highlight of the FirstLeaf wine club? Its personalized wine dispatches. A few quick questions about taste preferences help them curate wines tailored to individual palates.
Their eclectic selection includes red and white wines from California and beyond, featuring favorites like Pinot Noir, Merlot, sparkling wine, and Sauvignon Blanc.
With the Firstleaf gift card, your friends and loved ones will enjoy affordable, award-winning wines. They can either redeem their gift cards with the regular month-by-month wine club shipments or purchase individual bottles from the Firstleaf online store.
When you buy a gift card, you can either send it directly to the recipient via email or to your email so you can forward the gift card alone at the right time.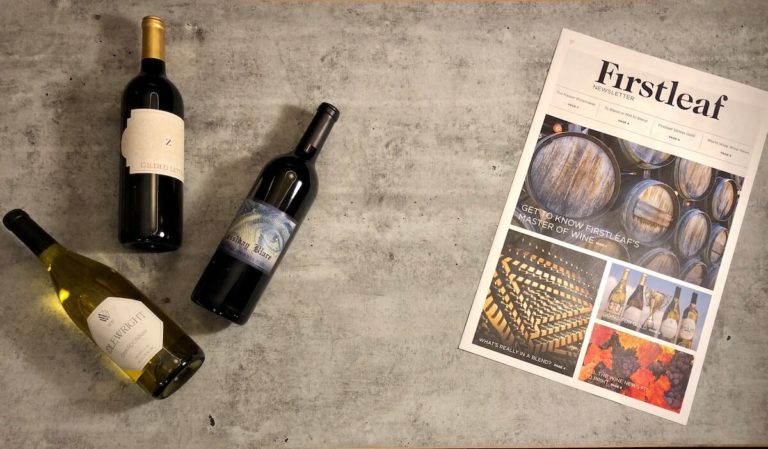 Buy Firstleaf Wine Gifts Today!
2. California Wine Club
Festive Boutique Wines For The Holiday Season
The Essence of California in Every Bottle – A Connoisseur's Delight!
The California Wine Club, established three decades ago, pledges to bridge boutique award-winning vineyards with wine aficionados.
It allows you to present an array of splendid wines from various Californian wine regions like Napa Valley and Sonoma.
This wine club offers six distinct "wine of the month" tiers for, each catering to different wine preferences and budgets. All tiers begin with a two-bottle consignment, with upgrade options available.
They also offer curated one-time gift sets like the "California Cabernet Sauvignon Lovers" and more, all featuring handpicked wines that promise delight to any serious wine lover.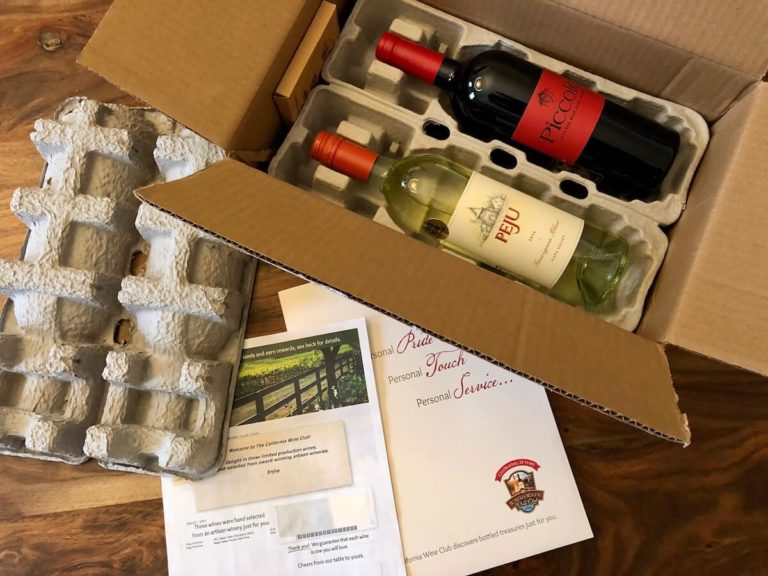 10% off Wine Club Gifts and Gift Sets using code WOW
3. Naked Wines
Distinctive Wines Crafted by Independent Vintners – Perfect Gift For Wine Lovers!
Naked Wines pioneers a unique model – a platform where wine enthusiasts support independent winemakers, enabling them to craft exceptional wines without breaking the bank. The offering includes a myriad of wine cases perfect for the holidays gifting.
Naked Wines is dedicated to featuring boutique wines that offer supreme quality at attractive prices. Moreover, the wide selection of wine bottles is terrific.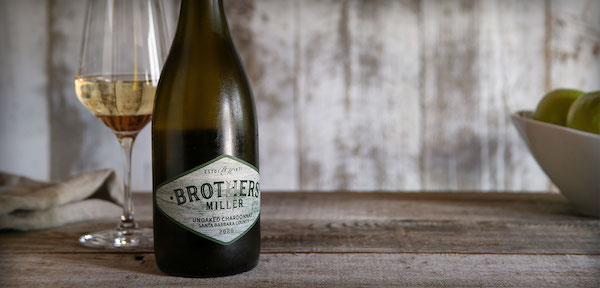 Buy Naked Wines Wine Gifts Today!
4. Bright Cellars
Globally-Sourced Wine Subscription – The Perfect Personal Surprise For Wine Lovers!
Bright Cellars offers a unique wine club experience thanks to an innovative pairing algorithm, a brainchild of its MIT alumni founders. The unmatched wine quality caters perfectly to discerning enthusiasts.
Gift an experience like no other with Bright Cellars' personalized gift certificates.
5. Gold Medal Wine Club
Exquisite Californian Wines, Suitable for All Budgets Wine Gifts
Gold Medal Wine Club, with its rich legacy of over 25 years, is known for curating top-notch Californian wines.
This wine club emphasizes wines that have been critically acclaimed, ensuring that every bottle is a hit, especially for the holiday season. Their offerings range from curated wine baskets and boxes for different types of wine lovers to flexible gift cards, promising something for everyone.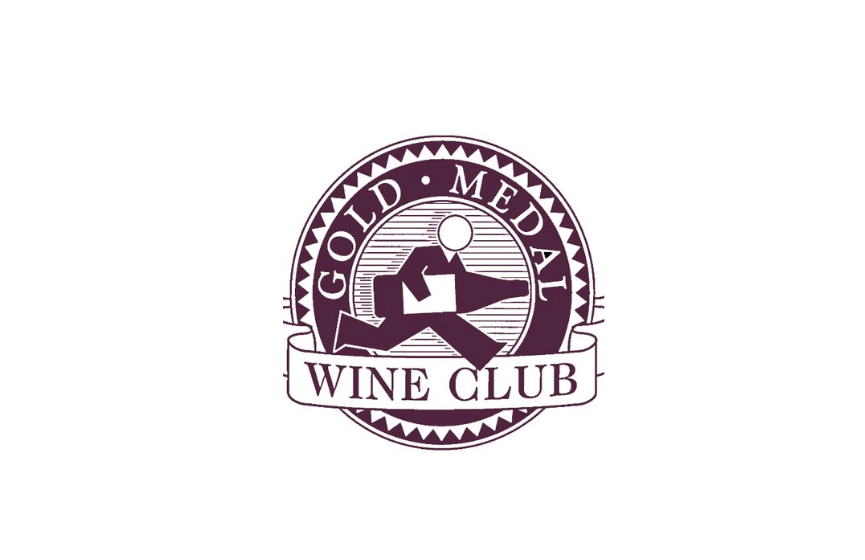 Buy Gold Medal Wine Gifts Today!
6. Winc
California's Wine Delight – The Perfect Christmas Wine Gift
Winc, the largest wine club in the US, promises a custom-tailored wine experience. Their expansive wine collection sourced from California and beyond promises satisfaction, backed by a guarantee.
Gifting with Winc is a breeze. Simply select your budget, pen a heartfelt message, and the gift card wings its way to the recipient.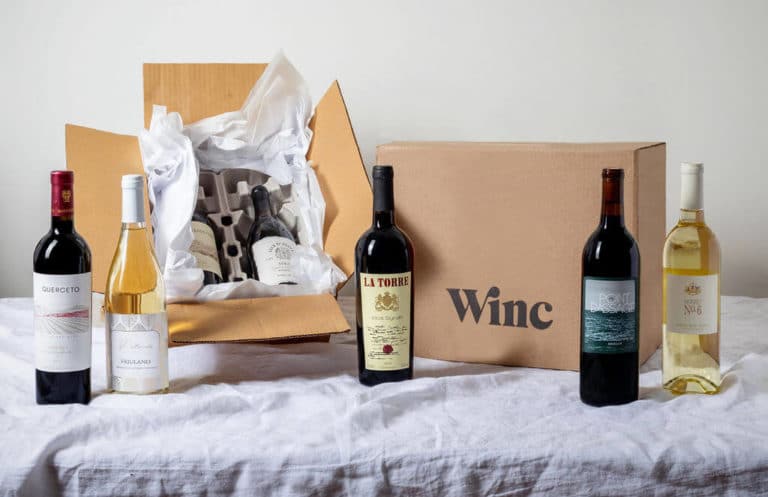 What Is a Wine Club?
A wine club is a subscription service that regularly provides a carefully chosen selection of wines. Wine box deliveries can vary as a handful of tasting-size bottles or a dozen full-size bottles.
The regularity of deliveries can vary as well, from club to club, with some wine clubs providing monthly delivery, while others deliver every second month or quarterly.
Some wine clubs have a personalization process, so different wine drinkers can get options that match their personal tasting profile.
So Is a Wine Club Christmas Gift a Wise Choice?
Absolutely! Here are our top five reasons for using a wine club:
Access to a wide selection range of global wines, including those hard to find individually.
Experience wines are chosen by experts, complete with detailed tasting notes and food pairing suggestions.
Most first shipments offer incredible value for money.
Tailored selections based on personal preferences.
Utmost flexibility in wine choices, frequency, and commitment.
Other Wine Gifts To Consider For This Holiday Season
Wine Accessories
Enhance your wine gift by including wine accessories like a corkscrew, wine stoppers, or wine charms. These can be useful additions that elevate the fantastic gift of wine.
Holiday-themed wine Glass Set for a Merry Christmas
Select a set of wine glasses that come in a festive holiday design. These glasses often feature snowflakes, holly, or other Christmas motifs. Consider whether you'd like to gift red wine glasses, white wine glasses, or a versatile set that includes both.
Wine and Cheese Pairing Set
Put together a wine and cheese pairing set with a perfect bottle of wine and an assortment of artisanal cheeses – because wine and cheese is a 100% crowd-pleaser! And you can always add a nice chocolate to this. Include tasting notes and pairing suggestions to enhance your recipients' culinary experience.
Wine and Gourmet Food Experience
Treat them to a wine and food experience at a local winery or restaurant. Many establishments offer special holiday wine-tasting events or multi-course dinners paired with wines, creating a memorable and festive outing.
Fancy Sparkling Wine Glasse Set
sparkling wine glasses, also known as flutes or champagne glasses, are an amazing gift idea, especially for those who enjoy toasting and celebrating with sparkling wines like champagne or prosecco. Some reputable brands known for their high-quality sparkling wine glasses to consider are Riedel, Schott Zwiesel, and Waterford Crystal
Last Notes, And Why Use Our Promotions?
At the Wine Club Reviews, we work hard to test all wine clubs' membership processes that we review. This process includes subscribing and ordering as a real customer, getting wine deliveries, and tasting the wines from each service.
This deep reviewing process means you trust us to get reliable information from first-hand experience, covering all the wine club process elements.
If you are contemplating buying a wine club membership for a wine-drinker friend, look at our valuable promotions! We offer access to some fantastic promotions and gift card options from many wine clubs.
We love the idea of giving a wine club membership as a gift that will keep on giving, making your loved one feel special!