There is nothing quite like an 'experience box' gift. Often the memory of this unique type of gift can linger in our minds far longer than any other regular present.
That is why a wine subscription experience can make an ideal Christmas gift for someone special in your life! Especially if the gift recipient is a wine lover or wants to learn more about the world of wine.
A wine subscription gift membership can introduce the world of wine and reveal new excellent wines to someone you love. It is a lasting gift delivered straight to the door and will surely be well appreciated.
Following Is Our List of Top Wine Clubs As a Christmas Gift for 2022:
1. FirstLeaf
Gift Card For Award-Winning Wines
FirstLeaf is our favorite choice if you are looking to give a wine club gift that includes the best-quality worlds class wines at affordable prices. Most wines offered by Firstleaf are exciting award-winning wines that can be perfect for lifting the holiday spirit.
The company can offer premium wines at such reasonable prices by eliminating the middleman – Firstleaf works directly with the best world-class wineries, saving you up to 60% off standard retail prices. 
Another fantastic thing about the FirstLeaf wine club is that their wine shipments are personalized to each customer's wine preferences. By asking a few simple taste questions, the company can analyze your palate profile and offer you the best wines for your taste.
The service provides many red and white wine bottles from both California and worldwide wineries, including different types like Pinot Noir, Merlot, Malbec, Sauvignon Blanc, and more.
With the Firstleaf gift card, your friends and loved ones will enjoy affordable, award-winning wines. They can either redeem their gift cards with the regular month-by-month wine club shipments or purchase individual bottles from the Firstleaf online store.
When you buy a gift card, you can either send it directly to the recipient via email or to your email so you can forward the gift card alone at the right time.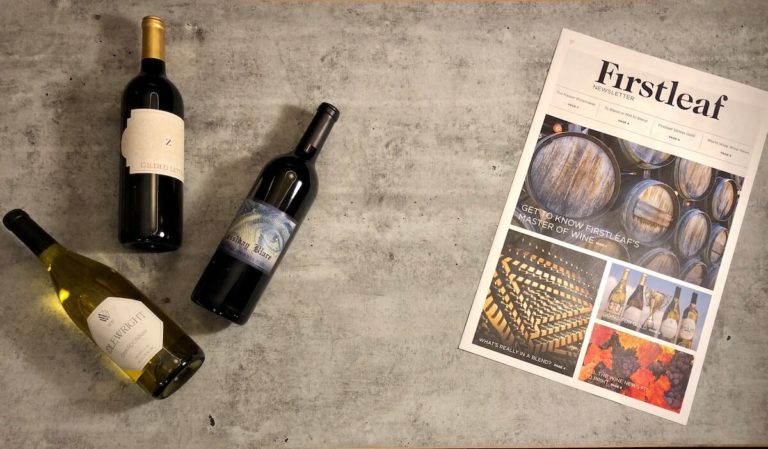 Buy Firstleaf Wine Gifts Today!
2. Bright Cellars
Personalized Wine Subscription With International wine Bottles, Great As A Christmas Gift! 
Bright Cellars offers a wonderful wine club membership with an exclusive pairing algorithm developed by their two MIT graduate founders. Their superb quality of wines is ideal for picky drinkers, and the company is passionate about sourcing a diverse and exciting selection of wines from around the world.
Bright Cellars allows you to give your family and friends a unique wine gift they will love. You can send a personalized gift certificate, and Bright Cellars will ship them their personalized matches directly.
3. California Wine Club Christmas Wine Gift Card
Artisanal Premium wines From California Wine Country, Amazing For Wine Connoisseur!
Treating your loved ones with the gift of outstanding Californian wines can be done perfectly with the California wine club.
This wine of the month subscription was established over 30 years ago with a prime mission of connecting small award-winning boutique vineyards from the sun country with wine fans. 
In this club's selection, you can treat your friends to some fine wines originating from different wine regions in California – Sonoma, Orange County, Santa Barbara, Napa Valley, and more.
The California Wine Club offers six "wine of the month" club levels. The levels feature different types of wine types and price points. All levels include a two bottles shipment as a basic, with an option to upgrade to more bottles per box.
Another available wine gifting option is a one-time wine gift set with three hand-selected wine bottles. You can choose from a collection of sets such as Chardonnay lovers, California Cabernet lovers, and more. All packs include artisan wines that are sure to be greatly appreciated.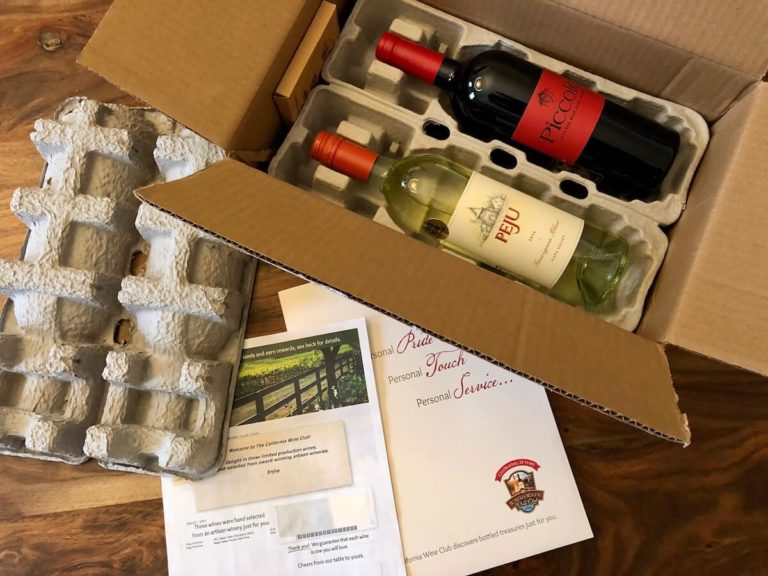 10% off Wine Club Gifts and Gift Sets using code WOW
4. Winc
Excellent Californian Wine Subscription As A Christmas Wine Gift For Loved Ones
Winc is the US's biggest wine club, offering a personalized and enjoyable wine club experience. The subscription box service provides a vast selection of over 100 wines from California and worldwide at affordable prices. The wines match the customer's flavor profile based on a short six-question quiz.
The Winc wine club is an excellent way to start a wine-tasting journey or increase existing wine knowledge. Winc offers a 100% satisfaction guarantee, so you can't go wrong with Winc as a Christmas gift!
Purchasing a  Winc gift card is very flexible. All you need to do is choose the amount of money you would like to spend and then write a personalized note for your recipient. Your gift card will be sent directly to the recipient so that they can redeem the gift card for their personalized wine delivery based on their palate profile.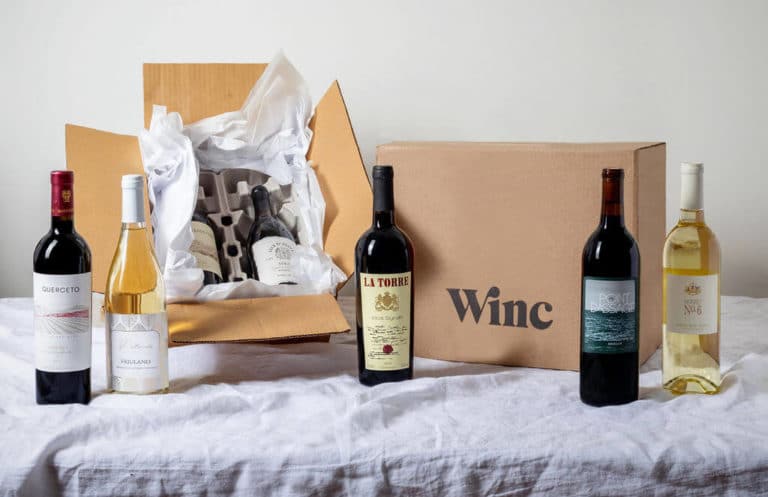 5. Naked Wines
World Class Wines From Independent Winemakers, Great Gift For The Holidays
Naked Wines offer a unique concept – a marketplace connecting customers and independent winemakers. The customers (named angels) rate and fund winemakers, allowing them to create great wines at affordable prices.
Naked Wines offers a great selection of wine cases in its online wine shop that can be bought as a wine gift box. Some of the options are sparkling wine cases, white wine cases,
One of the best things about Naked Wines is that it provides a fantastic selection of high-quality boutique wines and wine cases from relatively small production – with excellent value for money.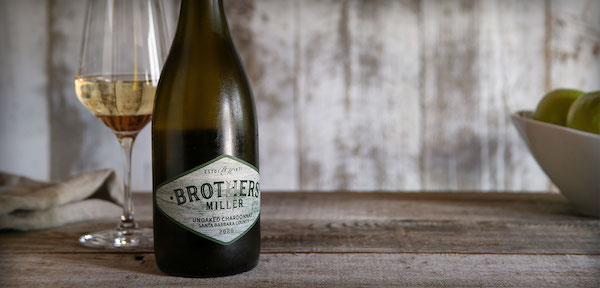 Buy Naked Wines Wine Gifts Today!
6. Gold Medal Wine Club
California Premium wines In Six Club Levels, For Any Gifting Price-Range 
The Gold Medal Wine Club is one of the industry's oldest wine subscription box services. It has over 25 years of experience delivering the best quality California wine bottles.
The club specializes explicitly in highly-rated wine bottles – making it a crowd-pleaser gift for any wine lover.
All the bottles in their six different levels of clubs have been picked by top sommeliers, won top medals from wine competitions, or are highly rated by national wine publications. The wines usually come from small productions from family-owned wineries, so typically not be available in local wine stores.
You can buy a Gold medal wine club gift card or wine gift boxes online. Some box options you will be able to find are French Champagne with chocolates, red wine Pinot Noirs box, White Wines with decadent treats, California wine country finest, and more.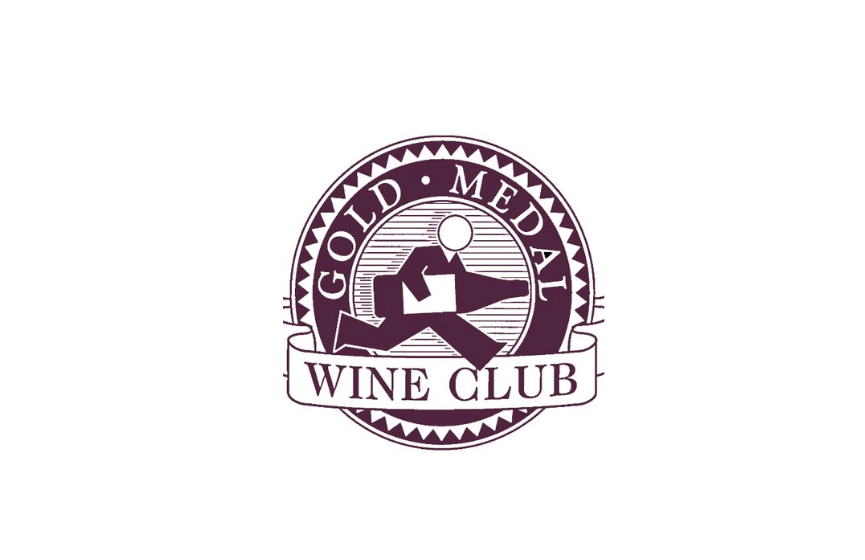 Buy Gold Medal Wine Gifts Today!
What Is a Wine Club?
A wine club is a subscription service that regularly provides a carefully chosen selection of wines. Wine box deliveries can vary as a handful of tasting-size bottles or a dozen full-size bottles.
The regularity of deliveries can vary as well, from club to club, with some wine clubs providing monthly delivery, while others deliver every second month or quarterly.
Some wine clubs have a personalization process, so different wine drinkers can get options that match their personal tasting profile.
Does Wine Club Christmas Gift Worth The Money?
There are many benefits to wine club services that make it an incredible holiday season gifting. The following are our top five:
A wine subscription opens the door to a range of local and international wine selections. They generally have extensive wine lists featuring artisanal wines that you could not buy independently.
Wine clubs offer a broad tasting experience, where you will enjoy wines that have been hand-picked by wine professionals. Moreover, most wine clubs send detailed tasting notes for each wine in the box, with food pairing tips – an excellent added value.
Wine box clubs are surprisingly affordable, especially the first shipment! You will receive substantial discounts on wine prices well below standard retail prices.
Many wine clubs offer the benefit of a personalization process that matches the wines to your flavor profile and tasting notes.  
Wine clubs offer great flexibility – choosing red and white wines, sometimes even rose and sparkling wines. You can often edit your wine selections, choose the delivery frequency (monthly or every other month, or quarterly), skip deliveries, and cancel your subscription without fees.
Last Notes, And Why Use Our Promotions?
At the Wine Club Reviews, we work hard to test all wine clubs' membership processes that we review. This process includes subscribing and ordering as a real customer, getting wine deliveries, and tasting the wines from each service.
This deep reviewing process means you trust us to get reliable information from first-hand experience, covering all the wine club process elements.
If you are contemplating buying a wine club membership for a wine-drinker friend, look at our valuable promotions! We offer access to some fantastic promotions and gift card options from many wine clubs.
We love the idea of giving a wine club membership as a gift that will keep on giving, making your loved one feel special!