Wine Clubs offer a myriad of choices when it comes to broadening your wine tasting experience and increasing your wine knowledge. The wine club service also provides a convenient and usually cost-effective way to enjoy a range of wines that would otherwise be difficult to source.
Due to the wine clubs rise in popularity, there are many choices out there and it can be hard to know which one would be the best suited for you. That is why we created the Wine Club Review! We felt it was the time that there was a place you could go to, look at all the wine club companies that are available, assess what they offer and compare their services.  The team at the Wine Club Review have years of experience of wine tasting in addition to being experts in the usage of wine clubs!
Today we are going to be looking at the best wine clubs out there for those of you who fancy white wine, so if you are a fan of Chardonnay, Sauvignon or Riesling (just to name a few), you should be reading this!
Following is our ranking of what we believe are the best wine clubs for white wine:
#1 Firstleaf wine club white wine:
Firstleaf is very proud of the fact that they have cut out the middlemen and work directly with the wineries and vineyards to provide a range of wines that are available at well below your standard retail prices. Firstleaf wants your membership experience to be as stress-free as possible so that your wine tasting experience is an enjoyable one. They have a selection of boutique white wines that have been sourced from all around the world.
Firstleaf main benefits:
International award-winning wines at attractive prices
Very appealing introductory shipment
A membership service that is personalized to your tasting experience
The delivery timeframe is flexible in that you can selection monthly or every second or third month.
You have the option to edit and switch selections in your box to match your wine preferences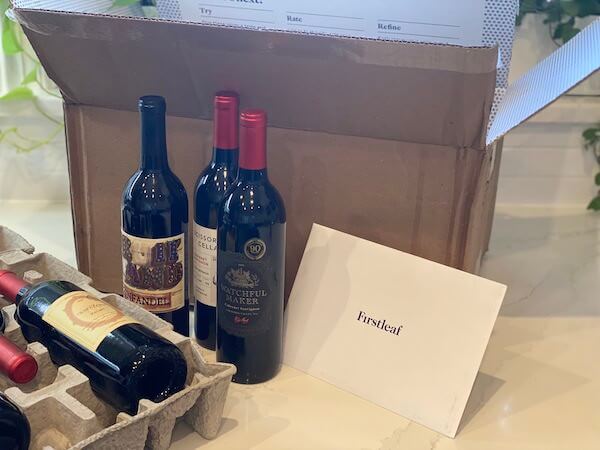 Flash Sale: $29.95 for 6 Bottles + Free Shipping
#2 Bright Cellars Wine Club White Wines
Bright Cellars is a wine club with a strong personalization process ensuring that you receive wines that have been ideally matched to your palate.  They use a pairing algorithm that was designed by their founders who are MIT graduates which results in perfectly matched wines. They have an impressive range of domestic and international wines and they aim to help their members easily discover the world of wine.
Bright Cellars main benefits:
Membership includes the flexibility to choose a white only delivery
An international selection of wines personally matched to your palate.  
Attractive pricing
Delight guarantee – if for whatever reason you are dissatisfied with a wine, Bright Cellars will find a replacement, free of charge, for your next delivery
Ability to skip deliveries when needed.
Join Today And Get 60% OFF First Order
#3 Winc Wine Club White Wines
If you love Californian whites, then Winc is an ideal wine club for you. They have a broad selection of Californian white wines and aim to make the tasting experience as enjoyable and accessible as can be.  Their selection includes over 100 hand-picked wines.
Winc main benefits:
Option to select white only deliveries
A diverse selection of Californian wines
Personalization process allows you to provide ratings on the wine you receive which enables your profile to be constantly updated.
For all orders of a dozen bottles or more receive a 10% discount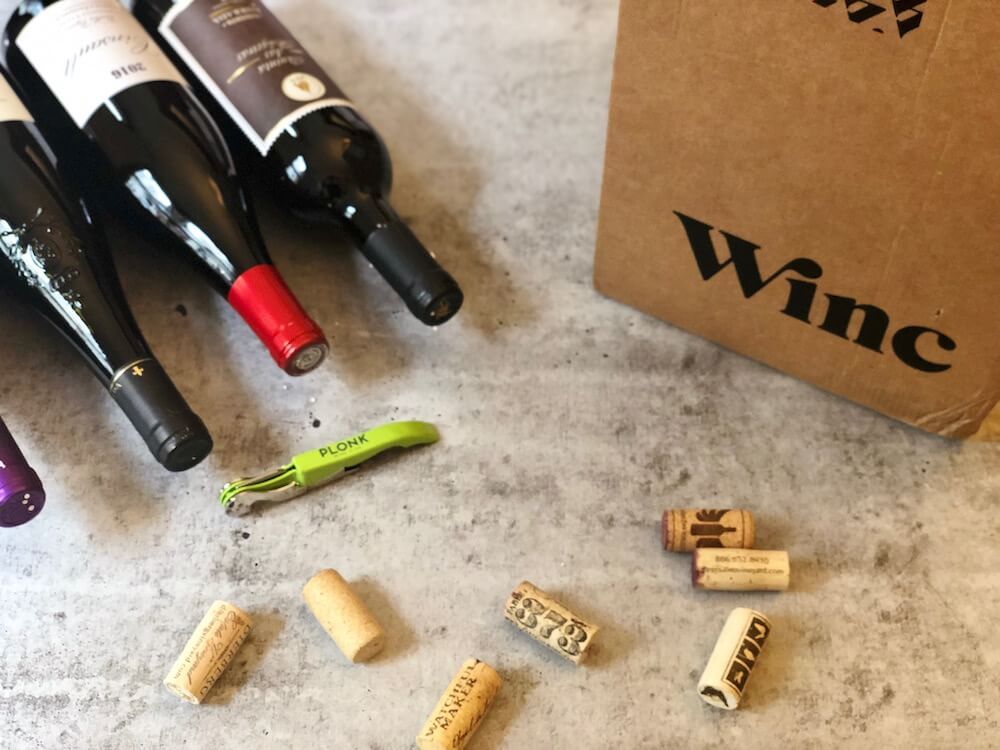 4 Bottles of Wine for $24.95 + Free Shipping!
#4 The California Wine Club
The Californian wine club is another one that is perfect for the one who loves Californian wines.  They aim to connect their customers with the extensive range of Californian wineries along with a selection of international wines. Members can select from a range of different club plans and there is a pleasing number of different membership options, including options for white wine only subscription.
Californian wine club's main benefits:
Personalized wine consultants who ensure your wines are matched to your palate
When you reorder any wines, you have enjoyed take advantage of $1 delivery and 50% off winery prices.
VIP Tours are available for members of any featured wineries.
Can specify that you would like a white-only delivery.
#5 The Gold Medal Wine Club
The Gold Medal Wine Club is one that is well-established with over 25 years of experience in the wine club industry. It is a club with an unparalleled history of selecting the best wines both locally and internationally for its wine club members.
The Gold Medal Wine Club offers an impressive amount of choice when it comes to its plans. They have six plans or
clubs to choose from which include the Platinum, Diamond, International, Garagsite, Pinot
Noir and their most popular plan, which is the Gold wine club. As a member of the Gold
wine club, you have the option to select a delivery that includes white wines only. Their
wine store offers an impressive range of first-class white wines to choose from.
The wines that are included on the Gold Medal wine club list are award-winning and of the finest
quality. Also, their team tends to prefer smaller operations where the wines are produced in small batches, and they know the winemakers. Gold Medal wine club offers wines that are quite exclusive and not available through normal retail channels. Their prices also offer
substantial savings on normal retail wine prices.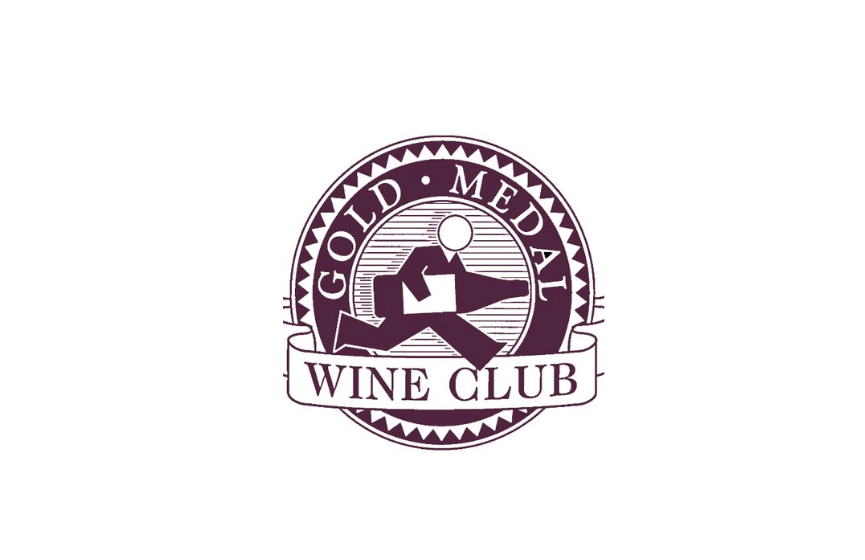 Join today for $39/month!
Wine clubs offer an entry into the world of wine that is convenient, affordable and enjoyable.  It is a wonderful way for you to increase your tasting experience of all the different white wines that are available across the globe.  As a wine club member, you will receive the benefit of experts hand-picking your wines and you will be able to enjoy a range of exclusive wines that would be almost impossible to find on your own.  A wonderful way to enjoy the world of wine from the comfort of your own home!