What is VineBox wine club?
VineBox is all about making you explore new kinds of wine. With their unique by-the-glass format VineBox allows you to taste new grapes and wines from regions (did you know there are over 1,300 varieties of wine grape in the world and over 70 countries that produce wine??) The best way to think of it is as "at-home" tasting experience of boutique wineries from all over the globe. As a member you get club credit, so When you find a wine that you love, you can use your credit in order to get full-sized bottle of your new favorites wines!
The Club:
The VineBox wine club offer a quarterly glass-size tasting box, with nine 10cc tasting of the best of the season wines. You can sign up for a quarterly or annual membership. You can also double your boxes for 10% off (so you receive 2x two times the contents of each box) or to order a one-time box at a bit higher price.
If you select the quarterly membership, your membership will continue to renew every 3 months until you decide to cancel. If you select the annual option, you will be charged upfront for a full year of boxes.
Each season, you will also receive credits to purchase full-sized bottles of the wines you loved – $15 for quarterly membership or $30 for annual membership. Most full size bottles range from 20$ to 30$, but VineBox do also have some more affordable and some more expensive wines on their collection. You can see the full detail of each wine once you login to your account and click on "my Boxes".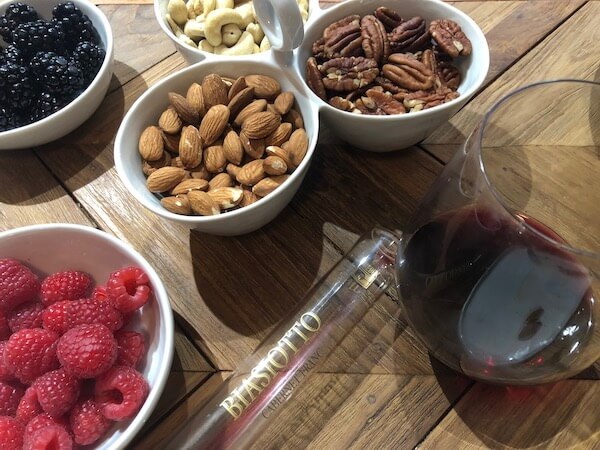 Who is it for?
VineBox is created for people who wish to to discover and expand their wine drinking horizons. The best way to describe VineBox is as tasting room for small wineries all over the world, delivered straight to your home.
Main Benefits:
Tasting a range of boutique wines every quarter
Innovative "by-the-glass" format
Few option of subscription levels
Credit to by full-size bottles at great prices
The website and ordering process:
The VineBox website is full of good taste and is very easy to navigate. The subscribing and ordering process is also very user-friendly and clear to follow. The website allows you to explore the wine selection that VineBox has to offer for the boxes you got (you can see the menu of seasonal wines under "my boxes" at your account), including ranking, price and full details on each wine. You can also find many details about the club concept and team.
To make an order, you start by choosing the type of box you like – red, white or a mix, pick a plan (duration and one or two person) and create an account and checkout. You will get your first delivery within few days. Be aware that someone 21+ must sign for the order at delivery.
VineBox understand that Wine is supposed to be fun and not stressful, which is why the club offers the option to skip delivery, and can also cancel your subscription at any time via your online account setting. No phone call, email or chat with support is needed.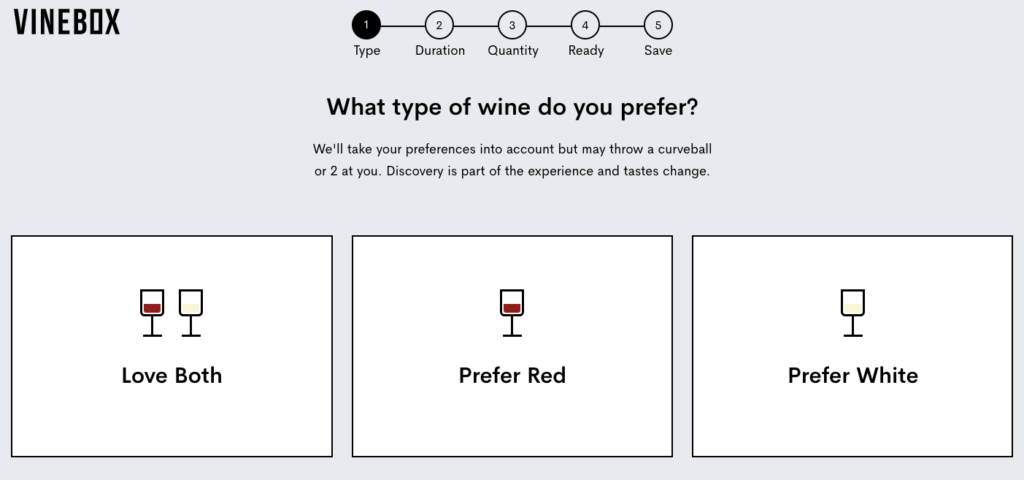 The Wines:
The range of wines in the VineBox is diverse. The club has relationships with winemakers from all over the world, and they team of sommeliers makes sure to handpick favorite gems from each vineyard selection. These wines are not the kind you will find in a regular local wine store. This is the stuff you come across on a Tuscany backroad trip or at local restaurants, saved for a special occasion. It really seems that WineBox is all about blending the choices and match each quarter wines to the season it is delivered.
We at the wine club review got to taste the VineBox winter box collection and were super impresses with most of the wines we tasted. Some of our top picks were the Belles Courbes Saint-Chinian and Biasiotto Cabernet Franc from the reds, and the Les Païens Préjugés and Coustarret Jurançon Moelleux from the whites.
Bottom Line:
VineBox is a great wine club option if you are seeking to explore new flavors of wines, with a unique by-the-glass method. Each quarter their sommelier team carefully choose the best new , exciting and delicious wines to fit the season.  The box you will get contains nine 10cc (glass size serving) wines, and you can order full size bottle of the wines you loved.