Subscription services are a fantastic way for you to broaden your knowledge of something you're passionate about. You can get regular deliveries of products you're interested in, sample new things, or have regular access to your favorite products.
Wine clubs are an example of this, and they're a fantastic way to try lots of different, delicious wine without even needing to leave your house. 
Wine clubs are becoming increasingly popular in the States, with more and more services becoming available all the time – Winc, Cellars wine club, First Leaf wine club, and Plonk organic wines are just a few names.
This competition leads to higher standards, but it's also making it increasingly challenging to choose the best wine club service!
In this review, we're going to compare Winc and NakedWines– which offers two of the most significant wine club services out there. 
The Wine Clubs and their Plans:
Winc's basic wine club scheme is very straightforward. You receive four bottles per month, and you can choose whether you'd like red wine, white wines, or a mix of affordable wines box. 
NakedWines' wine club is something different entirely. With NakedWines, you can choose to make a monthly contribution to the company's investments with its Angel Deal. With the Angel Deal, you put a fixed amount in your piggy bank every month, and part of this money goes to investing in local winemakers.
Joining the Naked Wines wine club also earns you a range of perks, like access to unique wines, different international wine, and wines from small batches. This is an excellent option for wine enthusiasts and would make for a great wine club as a gift to a wine fan, too. 
Who is it for?
Winc is perhaps a better option for those who like to sample a wide range of different wines and would like to do so in a way that is easy and doesn't require a lot of input on their part. Winc wines are also mainly Californians, making Winc the right choice if you are a fan of wines from the West Coast. 
NakedWines is arguably more geared towards wine enthusiasts and fans. By investing in the Angel Deal, you can get discounts on exclusive premium wines, as well as access to the vast NakedWines catalog.
Main Benefits of Winc and NakedWines
Winc: 
Convenient Wine Club system
Reasonable prices
Easy to use, and excellent customer service 
Can customize your subscription
Good deals for beginners
NakedWines:
Only high-quality, handmade wines
You can save up to 60% on the wines you purchase through NakedWines
Angel investors receive a gift bottle every month from NakedWines.com
You can cancel your subscription at any time- no commitment required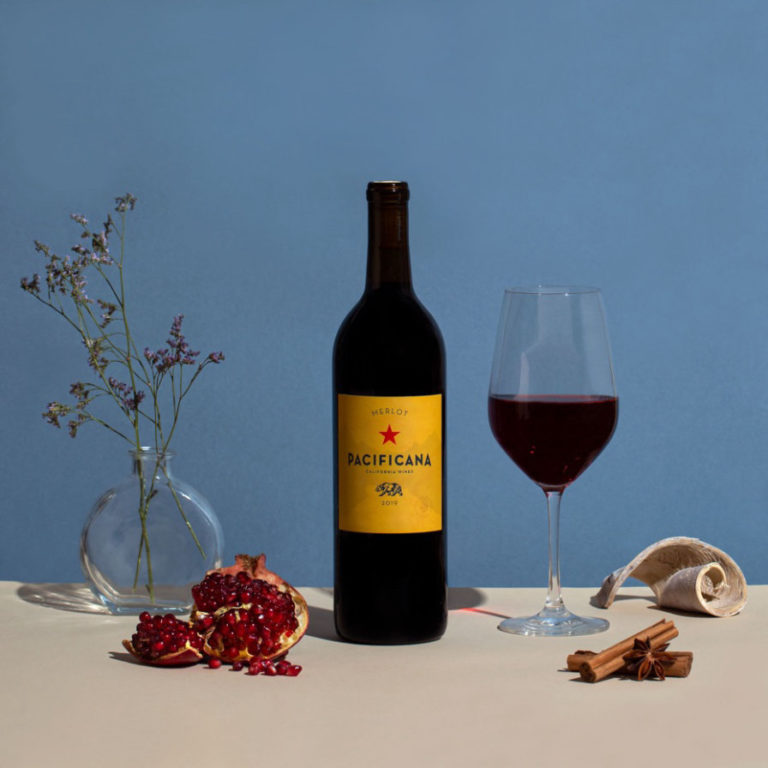 The personalization process:
Winc:
Winc has its Palate Profile, one of Winc's wine club service's critical parts. You create your Palate Profile when you create your subscription and make the first order wine club order. for creating your profile, you will be answering some questions about your preferences- for example, if you like sparkling wines, which tasting notes you prefer, and if you have a favorite taste profile. You can then refine your Palate Profile based on how you like the wines Winc sends you every month. 
NakedWines:
By comparison, NakedWines lets you filter your selection based on a vast range of criteria. NakedWines also has an excellent customer rating system, which can help you personalize your wine choice based on what other people think of the wines you choose.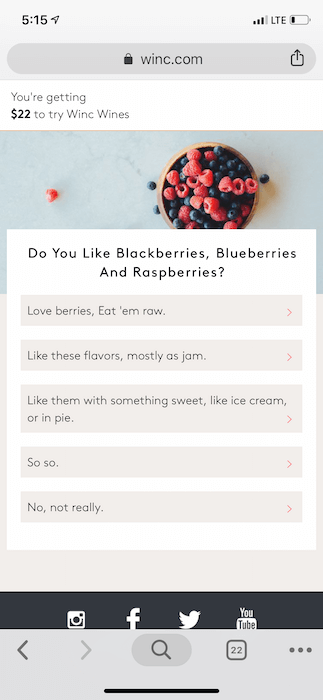 Holiday Deal! $100 OFF 12pk + 3 Gifts Bottles For Only $79.99 + Shipping!
The website and ordering process:
Winc:
On Winc's website, you can join the Winc wine club by following the links. If you haven't already done so, you can fill out the Palate Profile form to start your order, which helps you refine your wine choice based on your preferences. You can then choose the wines you want from the wine selection that Winc has available.
With Winc, you can order wine as a one-time purchase or join the Winc wine club. Either way, Winc recommends selected wines based on your Palate Profile and preferences, and then you can check out. If you've chosen to join the wine club, you should receive a box of wines every month that match your selected criteria. 
NakedWines:
Ordering through NakedWines is very straightforward. On the company's website, you can select whether you'd like to order single wine or cases of wife, and refine your search based on the type of grape, growing region, and several other factors. You can also sign up for the Angel program on the website, which lets you invest in the company each month and receive various perks for doing so.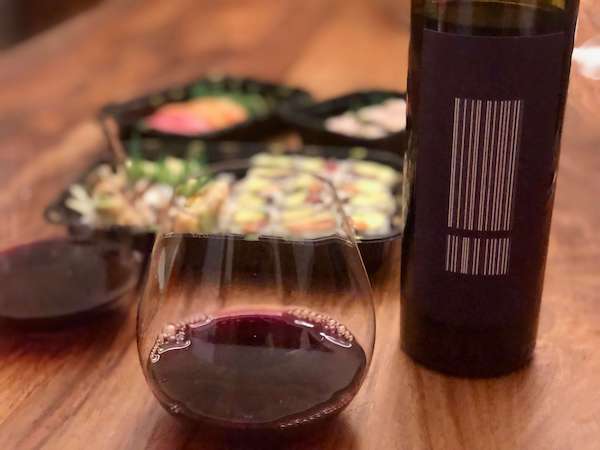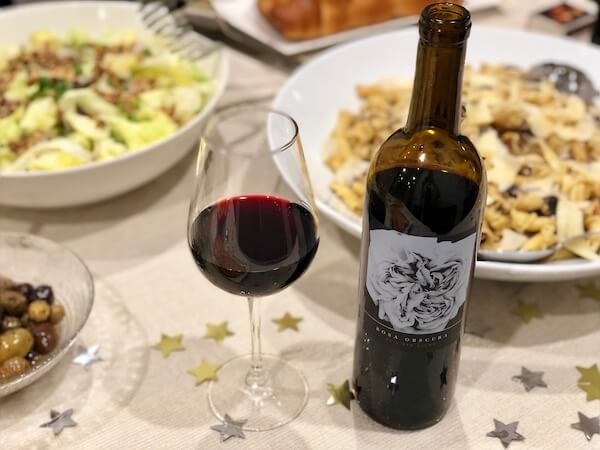 The wines
Winc: 
Winc has a good selection of wines available, with many of them being Californians. You can choose reds, all whites, or other types of wine like sparkling and even ciders.
Winc offers a nice blend of rarer wines with some classic favorites, and all of the wines that Winc sells are hand-picked.
some highly recommended wines we enjoy from the Winc wine collection are:
2019 Alma Libre® Cabernet Sauvignon from Valle Central, Chile
2017 Scarlet Smack Zinfandel from California
2019 Pacificana® Pinot Grigio from California
2019 Porter & Plot® Cabernet Sauvignon from Mendocino, California
NakedWines:
One of the best things about NakedWines is the quality of the wine available. Each and every wine that NakedWines sells is hand-grown by a professional winemaker that works directly with NakedWines.
The company has a fantastic selection, which can cater to all kinds of palates and preferences. You can find a lovely, versatile wine for wine pairings with your food, something easy to drink, or a higher-end sparkling wine if you have an occasion you want to celebrate. All of the wines are very high quality, and you can get them at a bargain price- especially as part of the Angel Deal. 
some highly recommended wines to enjoy from the Nakedwine collection are:
Lacaze Gran Reserva Cabernet Sauvignon 2018 from Chile
Ken Deis Napa Valley Merlot 2018 FROM California
Patrice Grasset Loire Valley Sauvignon Blanc 2019 From France
Miriam Alexandra Napa Cabernet Sauvignon 2018 From California
Bottom Line – Our winner is Naked Wines
We have to be honest and say we enjoyed our experience with Both Winc and Naked Wines. While Winc provides an excellent and convenient service with its wine club, NakedWines comes out on top for us. We love the concept of investing directly into independent winemakers and rewarding them for their hard work.
This model also enables Naked Wines wine club customers to get fantastic prices for the wines they choose to support.
NakedWines has a fantastic customer rating system and sells an enormous range of affordable, high-quality full-sized bottles of wine.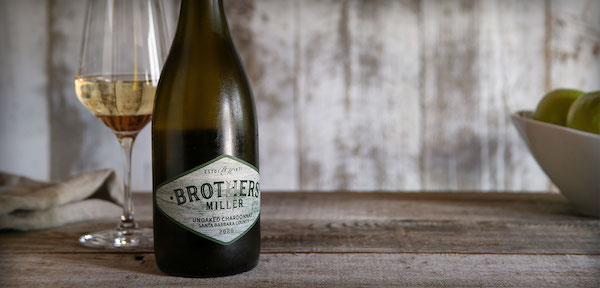 Holiday Deal! $100 OFF 12pk + 3 Gifts Bottles For Only $79.99 + Shipping!