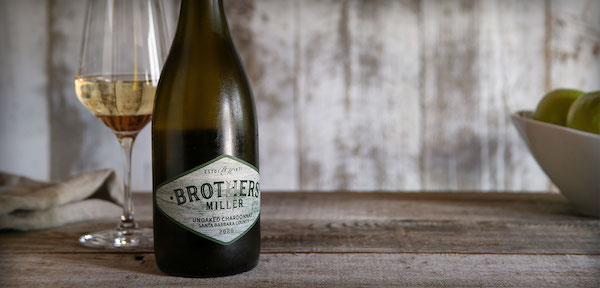 What is Naked Wines Club?
Naked Wines is a one of a kind online wine store that also offers a tempting monthly subscription of wine.
Naked Wines has a unique business model based on more than 200,000 angel customers who rate and fund the winemakers up-front. Their wine club is different from other wine clubs and offers a great deal for wine drinkers.
NakedWines.com collaborates with over 150 small winemakers worldwide while taking care of all the business's operational sides like sales and marketing. This model allows the winemakers to focus on producing good quality wines at an attractive price and less on other operational aspects of the work. That means that you can buy wine at a great affordable price.
The most attractive thing about Nakedwines.com is that they provide excellent value for money and access to a fantastic selection of bottles of wine. The company cuts out the middleman and can remove a vast amount of costs involved in the traditional wine business and pass these savings to the benefit of their loyal customers.
Because many wineries apply to work with NakedWines.com in this model, the company gets to choose from the best winemakers to work with.
How Does Naked Wines Work?
Naked Wines allows you to order as a one-time or as part of an angel wine club deal. To become an angel, you invest $40 a month into the nakedwines.com piggy bank. You can spend this money on any of their wine or have it returned to you if you don't spend it.
The company then uses this money to invest in talented and independent winemakers, which results in the creation of great exclusive wines at insider angel prices – that are 40%-60% off the regular retail price. These wines are then offered to the angels!
When joining the club, the first shipment includes the best deal on 6 bottles made by award-winning independent winemakers, usually with free shipping included! This deal can be for a white wine box, red wine box, or a mixed box.
The regular Nakedwines.com wine catalog includes a vast range of cases and individual wines:
12 bottles Cases – offering red, white, or mixed, for specific wine types like Syrah or Cabernet sauvignon. Cases for a different event like the 'brunch case', 'date night case', or 'luxury case'. Cases can also come from specific areas or countries such as California, all-American, French, Chile, and so much more.
Single wines – their online shop includes hundreds of wines – red, white, rose, sparkling, affordable, and fine premium wines from around the world.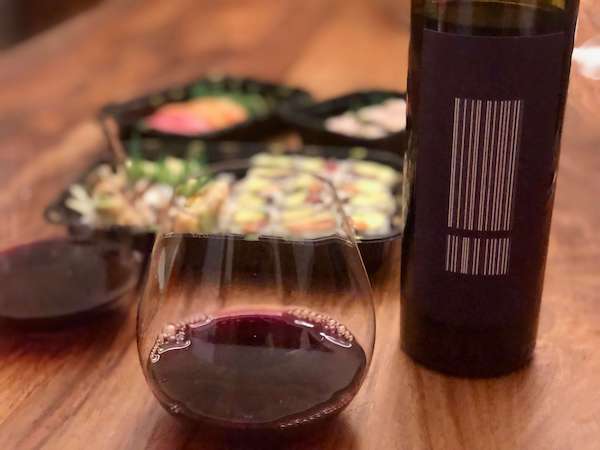 Holiday Deal! $100 OFF 12pk + 3 Gifts Bottles For Only $79.99 + Shipping!
Who is Naked Wine Club for?
Naked wines wine club and wine store are basically for anyone who enjoys drinking wine. Their massive collection of wines and wine cases delivers everything from basic everyday wines to fine boutique wine bottles.
Main Benefits of the Naked Wines service:
Every bottle of wine is hand-made by a top winemaker.
Vat collection of local and international wines.
Great Naked Wines angels discounted prices – 40-60% off regular retail wine price.
100% money-back guarantee! Naked Wines stand by every wine they sell. If you did not like a wine you got, contact their customer service to get a full refund.
Invest $40 a month into your Naked Wines piggy bank, which you can use to order exclusive Angel-funded wines you like.
A gift wine bottle every month for "Naked Wines Angels" as a thank you gesture.
No commitment, You can leave the club at any time or order on a one-time basis.
You can find gift cards and voucher options available.
The NakedWines Personalization Process:
The First time 6-bottle shipment can be personalized only to white, red, or a mix of award-winning wines representing the best of the best that Naked Wines has to offer.
After joining the wine subscription angels program and getting the first shipment, you can choose your next deliveries from the endless list of great wines offered on the Naked Wines website.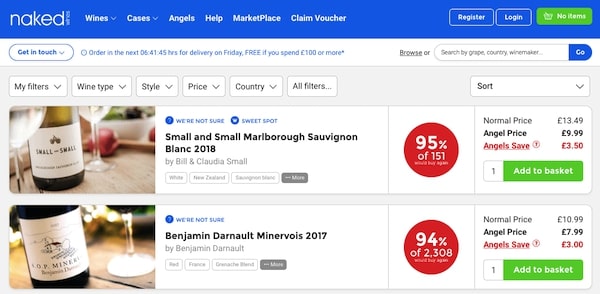 The website and ordering process at Nakedwines.com:
The Nakedwines.com website is very easy to navigate and straightforward. You can choose between the two main categories of single wines or cases, and you have many filter options on the left side toolbar. These filter options include style, rating, grape type, country, region, and more. All you need to do is choose your wines/cases, add them to your cart, and checkout.
If you wish to become a Nakedwines.com Angel, you can do so via the website as well – simply press on the "Angel Program" section on the upper toolbar, and you can easily create an account and see all Angels' impressive benefits.
You can also get information on the winemakers with whom Nakedwines.com regularly works in the "Winemakers" section. This section includes information on their work and the style of wines that each one focuses on.
We also liked Nakeswines.com because of the amount of info you can get on each bottle, including origin, tasting notes, food pairing, etc.
Holiday Deal! $100 OFF 12pk + 3 Gifts Bottles For Only $79.99 + Shipping!
The NakedWines.com Wines:
Naked Wines take pride in working with multiple independent winemakers from the USA and all around the world. You will find wines from Napa Valley & Sonoma Valley in California, New Zealand, France, Argentina, Italy, South Africa, and more.
Their wine collection includes most of the wine types you can think of:
Reds like Merlot, Malbec, Pinot Noir, Zinfandel, Cabarnet Saugvinon.
Whites like chardonnay, sauvignon blanc, Pinot Grigio and Reisling.
Also, some Rose, sparkling brut, and dessert wines available.
The price range of the wines can go from really affordable to premium wines at $30 plus per bottle, which will be more suited to the fine wine category. one thing is in common with all wines – as angels, you will get a much lower price than the same wine will cost regularly. Everyone can find wines to suit their preferences at a bargain price!
Our Hands-On Naked Wines Tasting
At the Wine Club Reviews, it is essential for us to experience and taste a range of wine bottles from every wine club we review, and that goes for Nakedwines.com as well.
We tasted more than twenty wines from the Naked Wines collection and were impressed by the high quality, especially for the relatively low price we paid. 
Some of the best wines on our naked wines were:
Napa Valley Merlot 2017 by Matt Iaconis –  a classic wine bottle from a single-vineyard. It had a really velvety feeling and some nice, wild berry notes. The taste was relatively smooth and rich, probably from the French oak aging.
ROX Sonoma Coast Pinot Noir 2017 by Scott Peterson – a double-gold-winning wine barrel-aged from Sonoma Coast. This outstanding pinot was harvested from three exceptional vineyards. Scott, the winemaker, fermented each block separately in French oak barrels then blended to make lovely, light pinot noir.
California Sparkling Rose 2016 by Keith Hock – you would love this gorgeous blush rosé sparkling wine for a lovely spring or summer weekend brunch! Our testers thought it was full of refreshing citrus flavors, with a nice creamy finish — a truly easy-going and refreshing wine to taste.
Marlborough Sauvignon Blanc 2020 by Ben Glover. It's a classic crisp and refreshing white wine with zesty flavors. This wine comes from New Zealand, right from Ben's family vineyards, and it's a great casual wine to drink.
Napa Valley Cabernet Sauvignon 2018 by Matt Parish – A powerful big red wine. The wine is full of rich and deep flavors. This is a perfect match for a premium cut steak! We recommend letting it open up and mellow prior to drinking for an hour or so.
Cattoo California Cabernet Sauvignon 2019 by Sharon Weeks – A fruity and creamy red wine that is easy and fun to drink. This wine is a nice fit to share with friends, a good book, or a favorite movie at home. It goes well with meats, cheeses, and dark chocolate.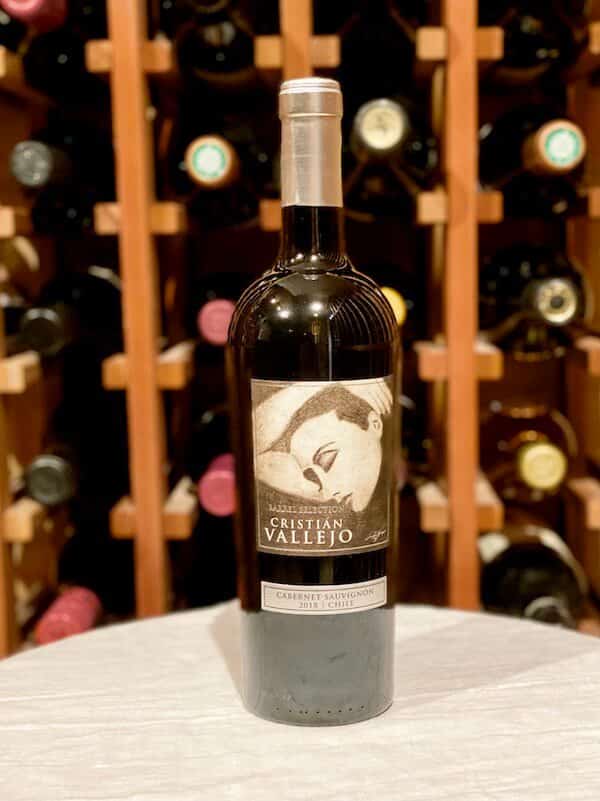 NakedWines.com Delivery Area
Naked Wines ship their wine boxes to all mainland USA states. First delivery as part of the angels deal is usually free, and next deliveries are included with each purchase of $100 or more except for HI and AK (you can find rates for these states here). For mainland orders that are less than $100, the shipping cost is $9.99 via FedEx, GSO, or UPS.
You can expect to get your wine box delivered in four-to-seven business days (Monday-Friday or Tuesday-Saturday) during regular delivery hours.
Because it is an alcohol delivery, make sure to have an adult over 21 years old at home to sign for the package.
Naked Wines Customer Service:
If you have any questions regarding your shipment, personal account, voucher, or you don't like one of the wines you got in your delivery, you are encouraged to contact the Nakedwines.com customer support for assistance.
You can contact their customer support in one of the following ways:
Via email address at [email protected]
Via phone call at 1-800-673-4718
Via Live Chat, Monday to Friday 9 am – 6 pm PST
As a regular consumer rather than a reporter, our personal experience with them left us impressed by their easygoing willingness to make sure we had a good positive experience. 
The company also promises to each customer that they'd refund you if you did not like a wine you were sent. The site has a "cast-iron, no questions asked, 100% guarantee."
Bottom Line – Is Naked Wines Good Wine Club?
Simply Put– We just fell in love with the concept behind the Naked Wines subscription!
The company developed a system that funds winemakers up-front so that they can then create handcrafted wines at BEST VALUE FOR MONEY, with prices as low as 40%-60% off their real market value. Plus, Their first shipment includes fantastic wines that are all award-winning and best quality.
It is a fantastic way to support smaller winemakers and get the benefits of a generous saving on your money on high-quality wine bottles. 
This system also helps new customers to choose their wine selection with a developed wine rating system. There are so many choices since their wine collection includes hundreds of wines – Really any type of wine you can think of.
Naked wines wine club takes pride in working with multiple independent notable winemakers, both locally and internationally, and we highly recommend giving it a try!