The Wine Club industry is one that has taken off in the States and the types of services that the different companies offer are becoming increasingly popular.  The only issue with the growing number of companies now providing wine club services, is that it can be a challenge to find out which wine club service will best fit your needs.  
This is where we come in! At the Wine Club Review, we offer in-depth comparisons, based on our extensive first-hand experience of trying the services that these clubs offer. Today the two different wine clubs that we will be comparing is Tasting Room and Winc.
Winc is a wine club whose mission is to make your wine experience more accessible by providing a simple and easy wine club experience.  Winc has a large Californian winery offering and an easy-to-use membership process. Tasting Room has the motto of "Taste. Rate. Enjoy." and is focused on providing a wine experience that is personalized to your tastes, in an affordable format. So let's dive in!
The clubs and available plans
The Winc wine club is a subscription service that is based on a monthly delivery that includes 4 full-size bottles of wine.  You can select the option of red, white, or mixed.
Tasting Room offers two different steps with their wine club:
Tasting Kit is the Tasting Room's exclusive tasting kit which will assist you to ascertain what wines you prefer and making some initial tasting notes.  The kit includes 6 mini-bottles of hand-picked wines.
Club box is your regular shipment which can be made up of two, six, or twelve bottles that can arrive monthly or every second or third month.  You can specify if you would prefer your club box to be red, white, or mixed.
Who is it for?
If you love wine but are after a wine service that is accessible and affordable then the Winc service will be well suited to you.   It is also a great choice for lovers of Californian wines.
The Tasting Room is ideal for those who enjoy both local and international wine as their wine selection includes wine from up to ten different countries.   They are also a great service for people who enjoy a glass of wine once or twice a week but are still looking for an affordable experience.
Main Benefits:
Winc:
Reasonable prices
Varied wine selection
Wines that are matched to your taste profile
Option to edit your selection
Option to provide tasting feedback in order to get ongoing better recommendations
Extra 10% off for 12 bottles and more orders
Tasting Room:
Affordable prices
Plans with flexible options
Large selection of wines
Full-size bottles that have been matched to your tasting profile
Ongoing process of rating your wines so that your recommendations improve over time
Both domestic and international wines
The personalization process:
Winc:
The Palate Profile is a savvy on-line process that Winc uses to ascertain your personal taste profile.  It is very simple, requiring you to answer six questions in order to create your one of a kind taste profile!  After you receive your first wine club box, you can then begin to submit ratings on each wine which will result in an increasingly accurate palate profile and allow for ongoing improved recommendations for your future deliveries.
Tasting Room:
Your Tasting Profile is created by using an easy online process where you are required to answer three short questions that assesses your initial profile.  The next step is that you receive the tasting kit which is made up of 6 mini-bottles that you taste and rank via the Tasting Room website.  After you have ranked the wines, your profile will be completed. Your tasting profile is constantly updated and improved as you provide feedback on subsequent deliveries.  
The website and ordering process:
Both Winc and Tasting Room have very easy to follow subscription processes and websites that are easy to navigate.
The Winc website allows you to explore its wine selection and find out details about the club concept and their team.   To start the process, you simply need to create your palate profile, stipulate your preferred type of box (red, white or mix) and then create your account.   You will see your wine selection recommendation and you can edit your order if you wish and add or delete items until you are happy with your delivery. Winc also offers the option to 'Skip a Month' which can be used whenever you do not want to receive a monthly order.  It is also easy to cancel your subscription online or via their customer support team.
With the Tasting Room you simply complete your tasting profile but answer a few quick questions, create your account and order the tasting kit.  After you have enjoyed your tasting kit you rank the wines via your online account. You will then receive your first club delivery only 24 hours later!    With Tasting Room, you can update your delivery preferences at any time and you can also skip delivery whenever required. Cancellation is also possible via your online account and is hassle free.
Please be aware that with any wine deliveries that someone 21+ must be available to sign for the order at delivery.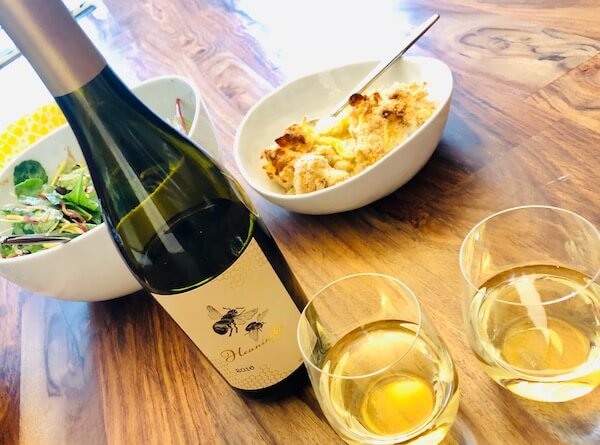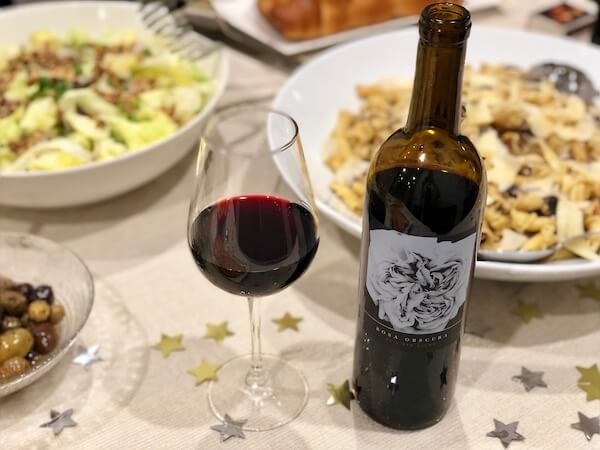 The wines:
Our job at the Wine Club Review is to taste the deliveries from each company that we review, so you can rest assured that our opinions are gained first-hand and are genuine.   We were very pleased with most of the wines we tasted from both Winc and Tasting Room.
Winc is a Californian-based winery offering a unique online membership experience.  Their team is responsible for putting together a large selection of over a hundred often unique wines.   Their selections ranges from classic blends to quite obscure single vineyard projects. The wines are bottled by Winc and seem to be based around the idea that drinking wine should be an enjoyable and hassle-free experience.   
As Tasting Room is an international winery collective, you will find a range of domestic and international wines in their selection.  These countries include France, Italy, Argentina and America, to name a few. Tasting Room provides a wide variety of wines and as they avoid the middleman and bring the wine directly to their members, they can provide wines at substantial savings.
Bottom Line:
We enjoyed our wine tasting experience with both Winc and Tasting Room. We believe that both would appeal to a similar audience of wine lovers.  
But for us, the winner in this comparison is Winc.
We feel that Winc tends to offer better value for your money. Winc wine club has an amazing selection of quality California wines, at a relatively cheap price. 
We also loved the flexibility of their Club, and the option to personalize your wine delivery based on your personal taste palet.