Best Premium Wine Subscription
Wine clubs offer a fantastic service for wine lovers of all levels, including those after a premier wine experience.
Suppose you are a wine connoisseur with a sophisticated taste palate. In that case, you will find many premium wine clubs with a wide selection of local and around-the-globe high-quality wineries.
The beauty of wine clubs is that they are operated by seasoned experts who scour the globe looking for the best wines to include on their wine lists.
With many wine clubs, not only will you be tasting award-winning and internationally recognized wines, but you will also have access to premier wines from boutique wineries that would typically not be available in your local wine shop.  
This review will look at the best premium wine clubs that provide an extraordinary way to taste wines.
Best Premium Wine Clubs
These are the best premier wine subscriptions for people who want to explore wine from the comfort of home: 
Plonk
Premier & Signature Series By California Wine Club
NakedWines.Com
WSJ Premier Wine club
Aged Cabernet Series By California Wine Club
Cellars 90+ Points Series
Gold Medal Wine Club
#1 Plonk Premium Wine Club Experience

If you wish to discover boutique organic and sustainably sourced wines from small hidde...
Plonk wine club specializes in bringing a wide range of artisanal, organic, and sustainably grown, naturally produced boutique wines worldwide.
The Plonk team is deeply committed to featuring adventurous wines made from usually yet discovered types of grapes produced in small batches in boutique vineyards. Our Plonk tasting experience was nothing less than superb!
We honestly felt that every wine we tasted was unique and with fantastic taste.
Plonk Main Features & Benefits:
Organic, sustainably grown, biodynamic, and natural wine options.
FREE SHIPPING for most wine subscription payment plans.
Flexible subscription – Select 4 or 12 bottles per month, two months, or quarter.
100% satisfaction guarantee.
Expert tasting notes and recipe pairings from the culinary website Food52.
#2 Premier & Signature Series By California Wine Club
Exclusive Wine Club Options with High-Rated Wines From California

The California Wine Club is all about  introducing you with small family wineries, main...
These two levels of monthly wine club are the most popular from the California Wine Club service, which features the best of California's small family-owned wineries.
We see the California Wine Club as one of the best because it consistently delivers fantastic value, quality, and service to its customers.
The California wine club focuses on connecting customers with the best artisan wines from California. The wine subscription offers six different wine club series. Among those, we recommend the following:
Signature Series – Features only the highest-rated and most desired wines from California wine regions, the best fine wines for true wine lovers. Each month's shipment will open the door to taste 90+ point-rated and medaled wines.
Premier Series – The most popular club level, featuring wine shipment of limited edition wines made by winemakers all over California.
Many of the wines at all the California Wine club levels are limited editions, so it would be hard to find them anywhere outside the club – a dream for wine connoisseurs!
Signature Series By California Wine Club Features & Benefits
Four or two bottles of exceptional wines from California.
Selections are predominantly red, with white wines occasionally.
VIP Tours at featured artisan Californian wineries for loyal members.
$1 shipping for reorders of favorite bottles.
Detailed tasting notes and suggested food pairings for each bottle.
Access to a private wine consultant.
Love It Guarantee – get a replacement for wine that is not up to your taste.

Holiday Deal! Save 10% sitewide! Use Code YES10
#3 NakedWines.Com
Luxury Wine Box Options, For Yourself Or As A Gift
Naked Wines is a one of a kind online wine store that also offers a tempting monthly su...
Nakedwines.com is an online wine store offering a terrific wine club membership deal with a unique business strategy based on customers who rate and fund winemakers up-front.
Naked Wines collaborates with many small winemakers while taking care of all the business's sales, marketing, and other operational costs. This model allows winemakers to focus on producing quality wines at an attractive price.
As part of this wine club's extensive wine club offering, you can choose many premium-class wines and wine cases. In addition, you can find a wide selection of white wine bottles, red wine bottles, sparkling wine bottles, and more on the online store.
We can name some examples of premium wine boxes, like the 'Everyday Luxury Case', the 'Taste the best of Napa', or the 'Passport to French wine'.
You can also buy wines from the Naked Wines online wine store. The Store includes many premium-class perfect wine bottles like Ken Deis Reserve Napa Valley Cabernet Sauvignon 2018 or Scott Peterson S.P. Drummer Oakville Napa Valley Cabernet Sauvignon 2018.
NakedWines.Com Main Features & Benefits
Limited production wines, hand-made by boutique winemakers.
Excellent wine club angels prices – 40-60% off.
100% refund guarantee on bottles you did not enjoy.
Invest $40 a month into your Naked piggy bank, which you can use to receive exclusive Angel-funded wines.
No commitment – leave at any time or order on a one-time basis.
Local and international wine access.
Holiday gift cards, vouchers, and special boxes are available.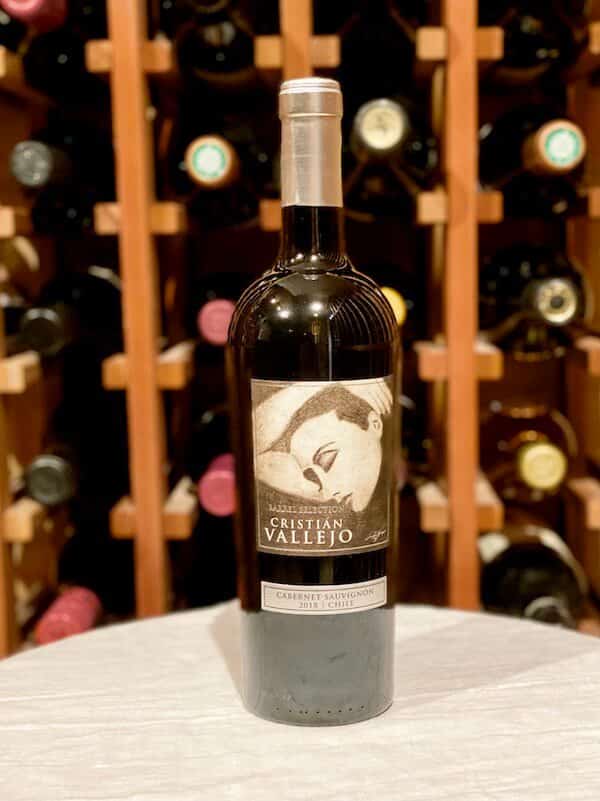 Holiday Deal! $100 OFF 12pk + 3 Gifts Bottles For Only $79.99 + Shipping!
#4 WSJ Premier Wine club
A Different Kind of Luxury Wine Club
The WSJ wine club is really one of the jumpstarters in the wine club industry in the US...
The Wall Street Journal wine subscription is the first in the industry with a 12-case wine box offering. The club offers two subscription levels, one of which is the premier club.
This club offers access to a selection of the finest wines from around the world (including Italian, Spanish, French wine, and more), saving you at least 20% of the retail price, and delivered to your home every three months. In many cases & promotions, you can also get bonus bottles and extra savings!
WSJ Premier Wine club Main Features & Benefits
Wine Access to 12 fine luxury bottles delivered to your door every three months.
First wine club shipment at an attractive price.
20% savings on all Premier Club cases for members.
Flexible wine subscription—change the mix, skip cases, and alter delivery times as needed.
No obligations— cancel at any time if you're not pleased.
Comprehensive tasting notes to every wine in your box.
100% money—back guarantee.
Wine Advent Calendar of 24 mini-bottles For $149.99 + FREE Shipping
#5 Aged Cabernet Series By California Wine Club
Primal Wine Club Service At Its Best

The California Wine Club is all about  introducing you with small family wineries, main...
The California wine club aims to connect members with the best artisan wineries in California wine regions and from around the world. This wine club stands out for the fantastic variety of wine series levels it offers its members.
The Premier Aged Cabernet Series is one example of a monthly subscription plan that provides a premier rare wine club experience.  If you love Cabernet – you will love this wine club for sure! 
Each month's shipment features prestigious Sonoma and Napa Cabernets bottles from the most iconic artisan wineries in California!
The wines in this wine subscription service are hand-selected by wine experts, and each bottle sent is aged 7-12 years in temperature-controlled conditions and ready to drink.
This premium wine club option can also be a fantastic gift. It will surely impress as a gift for holidays, birthdays, engagements, or other special moments in your loved ones' lives.
Aged Cabernet Series By California Wine Club Main Benefits:
Two premium bottles of unique wines with every shipment.
VIP Tours at featured artisan Californian wineries for wine enthusiasts.
Only $1 shipping for all reorders of your favorite wines.
'Guide to the wineries' newsletter, featuring detailed tasting notes, food pairing wine tips, and more.
Access to a personal wine consultant.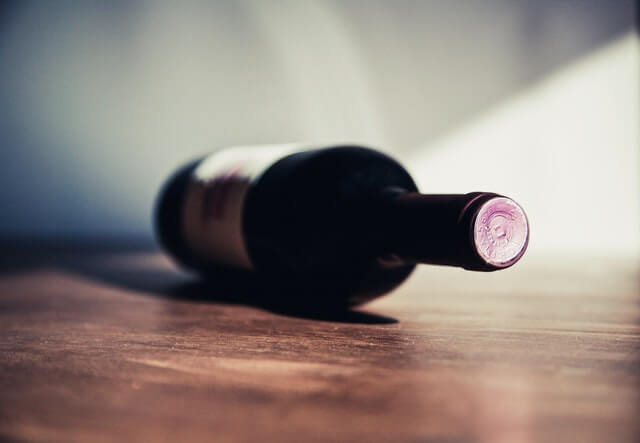 Holiday Deal! Save 10% sitewide! Use Code YES10
#6 Bright Cellars
Premium Wine Club with Personalized Subscription
Bright Cellars is a monthly wine club that matches you with four wines that you'll love...
The Bright Cellars wine club includes an impressive list of domestic and international wines.
This wine club aims to help members expand their wine horizons by using a unique pairing algorithm developed by MIT graduate founders. This algorithm ensures premier wines are matched to your palate. With every month's delivery, you will get four bottles of exceptional premium wines from around the world.
The Bright Cellars wine club takes pride in having their in-house expertise – certified sommeliers and sensory analysts – to choose the best wine collection. This team is focused on new styles, little-known regions of wine, and hidden gems from small vineyards worldwide. Only one out of twelve wines tasted by the team is selected to enter into the monthly Bright Cellars collections!
Bright Cellars Main Features and Benefits
An incredible premier wine selection matched to your palate.
'Delight Guarantee' – meaning if you are dissatisfied with any wine, Bright Cellars will find a replacement and include it in your next delivery.
Attractive pricing.
Flexible membership.
The club offers a personalized wine experience that allows the club to match four bottles per shipment to your palate.
Excellent customer service (Concierge team) and a reward points system for loyal customers.
Holiday Deal! Get 6 Bottles For Only $53
#7 Cellars 90+ Points Series
High-Quality Wine Club, Featuring Some Unique Wines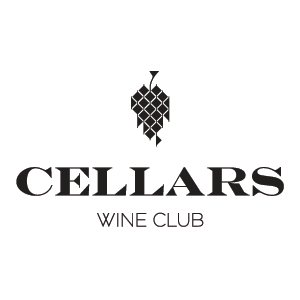 The Cellars Wine Club is a subscription-based wine box service. The service offers a ra...
If you are not a casual wine drinker but live it, this premium wine club could work out for you.
The Cellars 90+ Point Wine club is a pure luxury wine club. This wine subscription service will satisfy you with wines appointed by wine officials as the best of the best. 
The wine in the shipment has been deemed "outstanding" and "superior" (wines that are rated 90-94 points) by Wine Spectator. Also included in this club are wines that are benchmark examples or "classic" (wines rated 95-100 points). Both ratings show that each bottle of wine in this wine club is superior in character and style.
 In this club's wine delivery, you may taste complex Pinot Noir, deep and voluptuous Cabernet Sauvignon, divine Zinfandel, and more.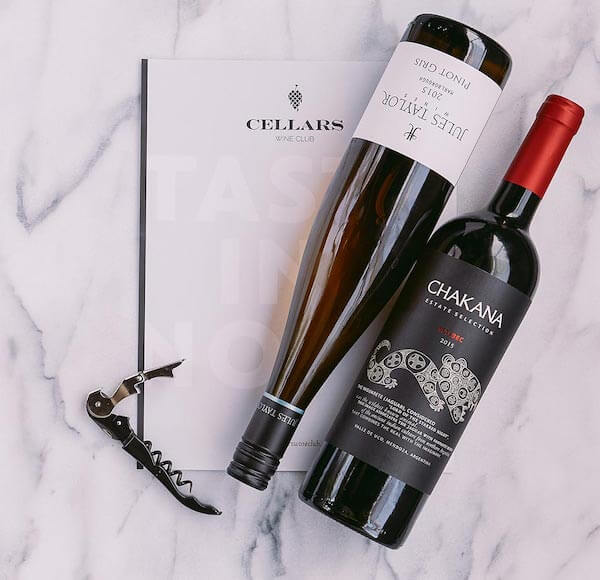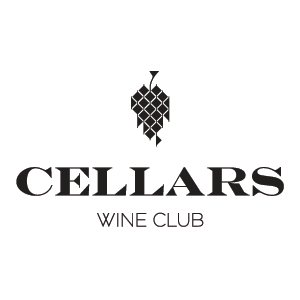 Join Cellars premier wine club TODAY!
#8 Gold Medal Wine Club
Platinum & Diamon Wine Clubs, Offering 90+ High-End Wines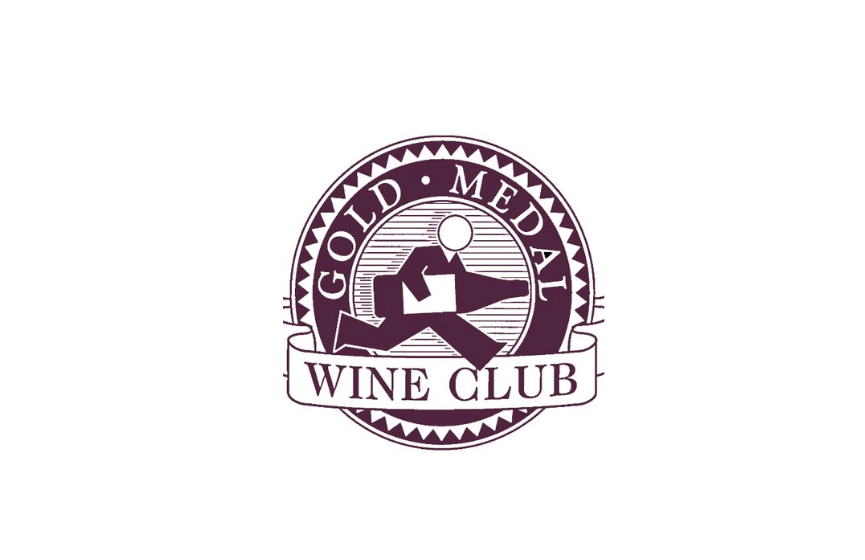 The Gold Medal Wine Club is here to introduce you to the best California wines! The clu...
The Gold Medal Wine Club was established over 25 years ago, making it one of the first wine clubs in the industry and one of the most experienced. It delivers its club members the best wines from California and around the globe. 
The club has six different plans, and within these six plans, you will find two dedicated wine clubs for connoisseurs:
Platinum Wine Club – Features rare and collectible wines from California's top winemakers. All the wins in this club are highly rated, with 90+ points. Wine in this plan can also include pre-releases or exclusive selections only available to club members. 
Diamond Wine Club – As the name suggests, this wine club offers you the ultimate in wines rated at least 93+. The Diamond Wine Club is limited to 500 members. With each quarterly shipment, you will receive two bottles of premium wines for your ultimate premium wine-tasting experience.  
The Gold Medal Wine Club sources its wines from boutique wineries that work with small-batch production techniques. The prices vary, but wines are available at substantial savings to normal retail channels. 
Gold Medal Wine Club Features and Benefits
Award-winning wine bottles from family-owned wineries.
Six Wine Club membership levels.
Customize your shipments.
Full-color Wine Club newsletter.
Satisfaction Guaranteed.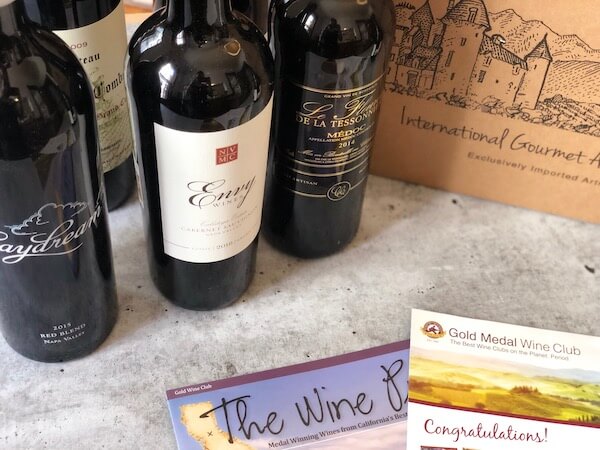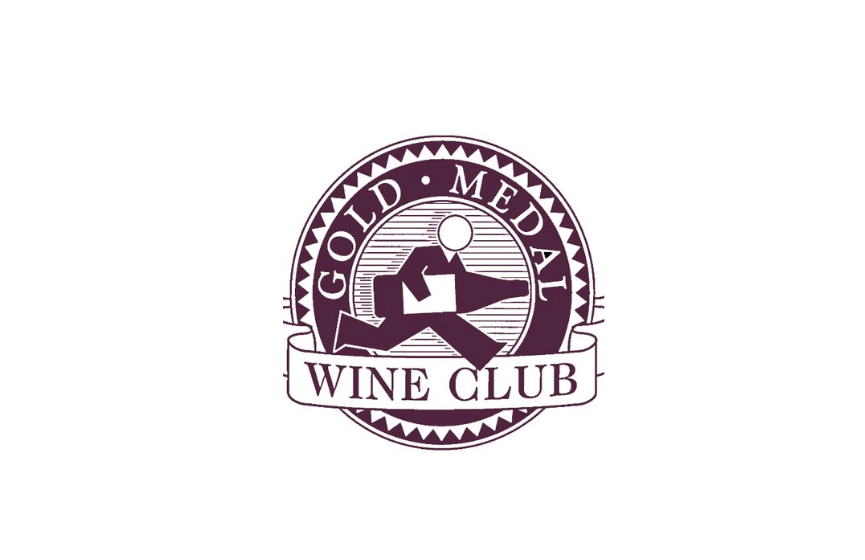 FREE Bottle In 1st Shipment of 4+ Months Subscription! Use Code: MKRBONUSWINE
Final Notes

Top Premier Wine Subscription Services Are Plonk & California Wine Club!
Wine clubs offer a unique and easy way of tasting a range of premium, high-quality wines that have been hand-picked by wine experts – all in the comfort of your home.
Most of the wine bottles offered in the wine clubs listed above in this review are almost impossible to find in a regular retail wine shop.
Wine clubs generally are the most cost-effective way to enjoy luxury wines on an ongoing basis. If you love premier wines and want to try new exciting bottles, we highly recommend giving them a try.
Our Methodology – Why Trust Our Review?
We created The Wine Club Reviews website in 2019 to aid our readers in making informed decisions about the various wine clubs on the market.
We ensure an honest review based on purchasing and tasting wines from each service (including at least three deliveries from each), providing information on the wine flavor and quality, pricing and promotions, flexibility, extra benefits of the service, and more.
We survey each wine club service to find the best for different need categories – red wines, white wines, local or international wines, premier wines, affordable wines, and more.
Further info regarding our review process and why you should trust us can be found here.