Wine clubs offer an appealing way for any wine drinker to broaden their wine knowledge with a hand-picked wine selection that is often matched to your personal palate. This can all be done without leaving the comfort of your living room! 
At the Wine Club Review, we provide detailed wine subscription reviews and comparisons to help you wade through the increasingly popular wine club industry, and decide which wine club is best suited to your taste and needs!
Today in our comparison, we are looking at two leading wine subscriptions – Bright Cellars and Firstleaf.
Bright Cellars provides a service that is based on a monthly membership with an impressive range of domestic and international wines.
Firstleaf is an affordably priced wine club with self-production wines and a personalized membership experience that has a selection of wines from both local and global great wineries.
| | | |
| --- | --- | --- |
| | | |
| | | |
| | | Every One, Two Or Three Month |
| | | Award winning Wines, Rose', Sparkling |
| | | |
| 100% satisfaction guaranteed | | |
Bright Cellars and Firstleaf Available Wine Plans:
Bright Cellars has a straightforward and easy to enjoy membership plan. Their subscription includes four bottles of wine delivered to your door every month. This delivery can be either all red wine, all white wine, or a mix of both, depending on your preferences.
The Firstleaf wine club experience is also very straightforward and Includes one subscription plan – six bottles that are hand-picked for you after you have completed a short initial palate profile quiz. You can also choose some interesting alternatives for your initial shipment, such as an award-winning box, Founder's favorite, and Big Reds.
As a Firstleaf member, you can edit and swap bottles in your delivery, depending on your preferences. You can elect to receive deliveries every month or every second or third month.
Who is it for?
Firstleaf is well suited for casual wine drinkers and those who wish to try an international wine tasting experience. Their club is very reasonably priced and fun to use.
Bright Cellars is suitable for both newbies and more experienced wine tasters alike! Bright Cellars give their customers access to an incredible range of wines from all over the world that otherwise would have been difficult to come by.
Main Wine Club Features and Benefits:
Firstleaf Wine Club Subscription Box:
The wine list includes an impressive range of international and domestic wins
Over 2,000 awarded wines, and counting.
Reasonably priced – collaborations with the world's finest winemakers to create award-winning wine at 60% less than regular retail prices.
Appealing introductory wine shipment for new subscribers.
Membership deliveries are based on a personalization palate profile quiz and personal tasting notes.
Flexibility in the frequency of delivery, skipping shipments, and cancellation policies.
Gift options are available!
Bright Cellars Wine Club Subscription Box:
A pleasing range of wines, internationally sourced that are attractively priced
Delight guarantee – if you don't like a wine, Bright Cellars will replace it free of charge!
Membership involves a personalization process.
Flexibility in terms of skipping months when required.
Gift options are available!
An expert customer service concierge team qualified to answer most wine-related questions. 
Bright Cellars Wine Subscription:
When you first create your Bright Cellars account, you will be asked to answer seven simple questions. These questions allow your tasting profile to be created and determine which wines are included in your first delivery.
Then each subsequent delivery and your feedback on the included wines will allow your tasting profile to be constantly updated. As a result, you will continue to receive wines that are increasingly suited to your palate.
Firstleaf Wine Subscription:
The Firstleaf membership also beings with answering a few simple questions which allow your tasting profile to be created. As a result of these questions, your taste profile is then created. It is constantly refined as you provide feedback on each delivery of wine you receive.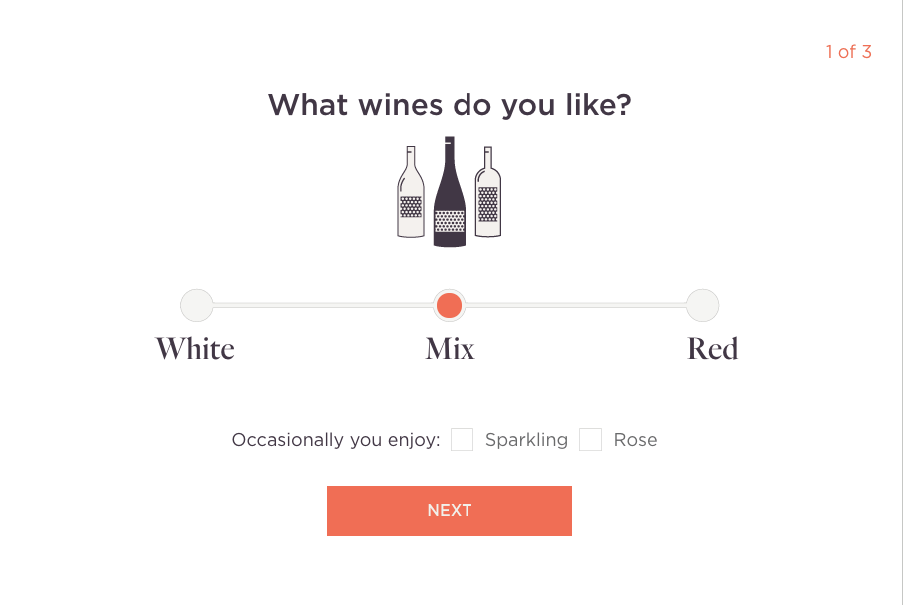 The website and ordering process:
Managing your wine club account is super-easy via the websites of both Bright Cellars and Firstleaf. They offer websites that are easy to navigate and memberships that are simple to manage. Via both websites, you can see your selections, edit your orders if necessary and skip a month or cancel your account whenever required.
Please note that all wine deliveries require that someone 21+ is available to sign for the delivery.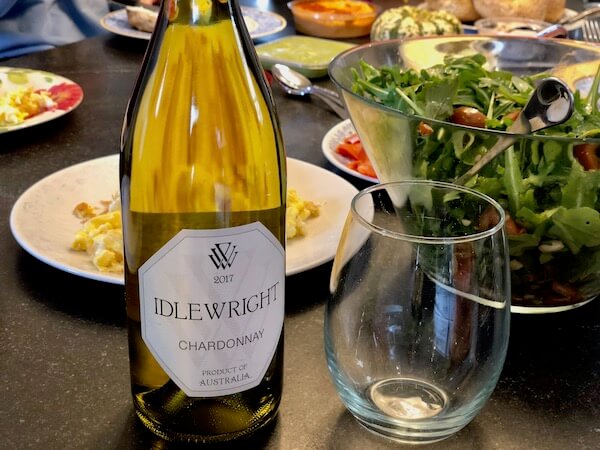 The wines Of FirstLeaf Vs. Bright Cellars:
At the Wine Club Review, we are very proud of the fact that we taste a range of wines from all companies we review, ensuring that our feedback comes from the first-hand experience and is completely unbiased.
We enjoyed the wines we tasted from both Bright Cellars and Firstleaf. Here Is our review on each:
Firstleaf Wine Selection:
Firstleaf makes sure to work directly with their wineries and winemakers to be able to offer their members prices that are often up to 60% lower than standard retail prices!
The Firstleaf subscription service wine selection includes over 2,000 award-winning wines from all over the world, in addition to wines that are rumored to be the next big stars within the wine industry.
The wine portfolio includes many classics, red and white, wine bottles like french Pinot Noir, local Cabernet Sauvignon, Sauvignon blanc, fine blends, and even some Rosé.
Some Wines We Recommend to Try From Firstleaf:
Tintoretto – An excellent elegant Italian red blend with a stunning 96 points! It goes well with pasta with cream or tomato-based Sauce.
Fifth Note Cellars red blend- Merlot/Cabernet Sauvignon/Zinfandel – A double Gold winner from Mendocino County in California.
Musa Noctuaria – Rosé of Garnacha – A 96 point, double gold medal-winning Rosé from Garnacha, Spain. A delightful bright red fruit flavor, with some floral notes.
Granted Wish – Sauvignon Blanc – A gold medal-winning from the Western Cape in South African. A bright white wine for easy drinking, with high lemon juice and lemon zest flavors that immediately jumps out of the glass.
Bright Cellars Wine Selection:
We love the fact that Bright Cellars is so passionate about its wine selection. They state that only 1 in every 12 bottles of wine tasted even makes it onto their final wine list!
Their wine list includes very hard-to-find boutique selections from Italy, Spain, Portugal, and South America, just to name a few areas known for their wine production internationally.
Some Wines We Recommend to Try From Bright Cellars:
Jumble Sale – Riesling from Columbia Valley, Washington. A medium-sweet Riesling, with apple taste and tropical fruit smells, is perfect for pairing with any spicy food. 
Albtraum, Zweigelt from Qualitätswein Niederösterreich, Austria. A classic Zweigelt, with Soft tannins, red berries taste, and a bit of anise aroma.
Jumble Sale – Red Blend from Columbia Valley, Washington. A great blend, with a nice combination of sweet and spicy aromas – vanilla, cinnamon, dark chocolate, and black pepper.
Bottom Line – Our Winner Is Firstleaf!
We enjoyed our experience with both Bright Cellars and Firstleaf, but at the end of the day, we thought that the better wine club out of the two is Firstleaf. 
Firstleaf offers fantastic value for your money. We felt that the quality of their wines was marginally superior and for a lower price. When you also consider their beginners' coupon – it is a no-brainer to give it an honest try!
We also loved their detailed personalization process to create your taste profile. It is fun and easy to use. Based on this profile, you get matched wine box shipments straight to your doorstep.
To top it all, we appreciate their 'Satisfaction Guarantee', which is an impressive service to offer and says a lot about how confident this wine subscription is regarding the quality of the wines it offers customers.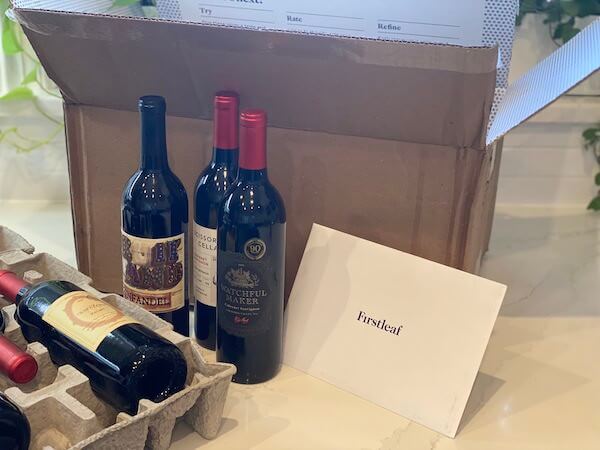 6 bottle for $39.95 + free shipping!