With the Covid-19 pandemic changing all that we knew about the everyday shopping habits, like going to the local wine shop – wine clubs are a valid option for regular wine-consuming.
We believe wine club membership is the best way to guarantee enough high-quality, fascinating new bottles supply. 
Online wine clubs offer a well-selected collection of wine bottles, in many cases based on your personal palate, comfortably delivered to your doorstep every month.
If you are a local wine enthusiast who loves wines from California, Washington, Oregon, and other local wine regions – fortunately, there are several excellent wine subscription boxes out there embracing the American winemaking industry.
Here Are The Best Wine Club For Local Wines
1. FirstLeaf- Personalized Wine Club With A Broad Local Wine Access
Firstleaf is an affordably-priced, fully personalized wine club with a large portfolio ...
Firstleaf is a monthly wine subscription that offers great award-winning wines personalized to your taste palate. This wine club takes pride in its exceptional portfolio of award-winning bottles – with a total of over 1,000 medals at known industry competitions!
Firstleaf wine club is perfect for local wine fans since it has a selection of more than 200 bottles from local USA vineyards, mainly from California and Washington.
We would recommend the Firstleaf wine experience to those who just love drinking wine but don't consider themselves wine connoisseurs. 
To get started as a new Firstleaf customer, you will take a short quiz. That way, Firstleaf can match you with the perfect wine bottles.  Wine club members are getting six wines per month and can also opt for a bi-monthly delivery or quarterly delivery. Each wine also comes with detailed tasting notes and wine pairing tips.
It is important to note that you will need to go to your account setting to get only a local wine selection. Under the 'CLUB PREFERENCES' section, you can select 'USA' in wine regions. After that one simple step, you will get only local wine suggestions.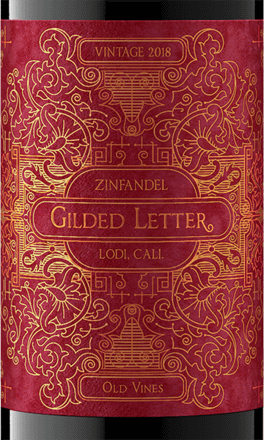 Local Wines To Try From First leaf Wine Club
2016 'Isolde's Rapture' Red Blend from California
2019 'Trailstone' Pinot Gris from Washington
2018 'Iron Arrow' Cabernet Sauvignon from Columbia Valley, Washington
2017 'A to Z Wineworks' Pinot Noir from Oregon
2018 'Gilded Letter' Zinfandel from Lodi, California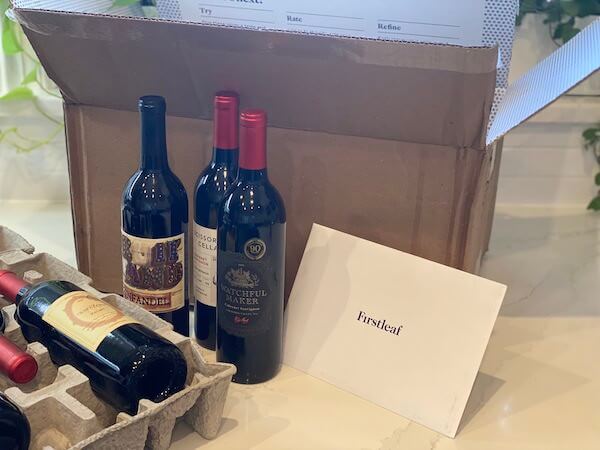 6 bottle for $39.95 + free shipping!
2. Winc- Affordable Monthly Wine Club For Local Wine Selection
Winc is one of a kind personalized wine club, suitable for people who enjoy wine and wh...
Californian wine labels are the main focus at the Winc wine club, making it a fantastic match for local wine drinkers.
Winc's mission is to "have something for everyone". The club is well known for its self-winemaking. It also sources unique wines, organic and natural wines.
The Winc registration process is as easy as opening a wine bottle. The first step of signing up is a short and quick questionnaire that will determine your palate profile. Based on this questionnaire, the club crafts wine suggestions for your first wine box of four bottles. 
With each wine delivery, you will get tasting notes and wine pairing tips. And – there is a free shipping perk!
With each wine box you get from Winc, you are encouraged to rank your wines for better wine matches for upcoming deliveries.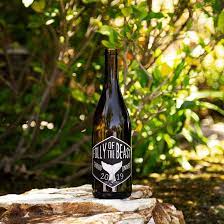 Local Wines To Try From Winc Wine Club
'The Independent' Malbec red wine from Mendocino, California
'Rosa Obscura' White wine Blend from California
'Likelihood of Confusion' Zinfandel from California
2019 'Folly of the Beast' Chardonnay from the central coast, California
2019 organic 'Undercard' Cabernet Sauvignon from Mendocino County, California
4. Naked Wines- Flexible Wine Subscription Service
Naked Wines is a one of a kind online wine store that also offers a tempting monthly su...
Naked Wines is a wine club with a unique business model, different from other wine clubs. As you probably know, a large part of any wine cost is added after it leaves the winery. This cost is related to distributors, high marketing costs, and other middlemen.
Naked Wines avoid this system by funding winemakers directly, doing so through customers' investments. Club members-named 'angels'- put $40 per month into their accounts, to be used by these winemakers to craft new wines for Naked Wines exclusively. Angels can use the monthly investment money for ordering wines, with seemingly significant discounts of up to 60% off the regular wine costs.
We like Naked Wines because it offers a wide selection of bottles, with over 120 quality wine bottles from local wineries. You can easily filter 'local USA wines' and choose the wines you wish to order for your delivery.
Local Red or White Wine Bottles To Try From NakedWines.Com
Ken Deis Napa Valley Cabernet Sauvignon 2019
Matt Parish Napa Valley Cabernet Sauvignon 2019
Sparkling wine Pénélope Reserve Sonoma Brut 2018 – a trio blend from Sonoma, California. 
Chris Baker Oregon Pinot Gris 2018
Nova Cadamatre Finger Lakes Riesling 2020, New York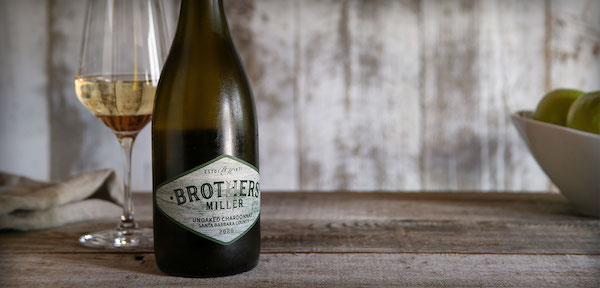 Holiday Deal! $100 OFF 12pk + 3 Gifts Bottles For Only $79.99 + Shipping!
4. The California Wine Club
Best Wine Clubs For Premium Wines From Californian

The California Wine Club is all about  introducing you with small family wineries, main...
If you're a fan of the sunny state produce and want to taste boutique wines from small family own wineries, the California wine club is a great wine club to join.
The club is operating from Ventura, California, and has been in the wine club market since 1990, so it has offered premium wine access for years now.
The  California wine club offers members five wine club levels to match most local wine preferences, guaranteeing that the wine bottles you get are rare to find in stores. 
The subscription levels include a Premier series, Signature series, Napa valley Aged Cabernet series, and Pacific Northwest series (with Oregon and Washington's best wines).  Each series has a different price tag. With each delivery, you will get two bottles or four bottles of wine – a mix of red and white wine, or only red/white, as you choose.
Local Wines Featured In The California Wine Club Selection
Viansa Sangiovese From Sonoma Valley
Lawer 2016 vineyard Calistoga Napa Valley Cabernet Sauvignon
Domaine Rütz 2018 Sonoma Valley Cuvée Pinot Noir
Porterhouse Winery 2019 Arroyo Seco Monterey Chardonnay
Owl Ridge Wines 2019 Taraval Lodi Petite Sirah

Holiday Deal! Save 10% sitewide! Use Code YES10
Bottom Line
Local wine lovers no longer have to travel to Sonoma Valley or Washington state to sip an interesting new wine. No need to wander through the wine store neither, uncertain which bottles of wine to purchase.
Whether you are looking for a quality bottle of Pinot Noir for your romantic date night or an affordable Chardonnay to casually drink at home with friends, subscribing to a wine club can bring a great tasting experience, with wine shipments directly to your doorstep.
We hope you've found Our local wine club review helpful. The bottom line is – that we really would recommend any of these wine clubs to local wine lovers like us. Simply choose the right wine club for you and give it a try.
If you decide to go for it, don't forget to use our excellent beginners' coupon codes – Cheers!
Best Local Wine Regions in The USA
Did you know that the US is the fourth-largest wine producer in the world? (after France, Italy, and Spain). Wine production can be found in most states in the USA, with many gorgeous wine regions all across the country.
This short guide will give you a brief overview and insights into some of the top US wine regions.
California
Probably the first state that comes to mind when you think of the best American wine is California, with a total of over 4,000 wineries.
Napa Valley is the most famous wine region in California and the US generally. The pleasant Mediterranean climate enables more than 30 different grape varieties to be cultivated, but without a doubt, the most popular are Cabernet Sauvignon, Merlot, and Chardonnay. Napa Valley is home to more than 500 small and large wineries.
Sonoma Valley is the second most known wine region in California. The 17-mile extended area features a fantastic variety of microclimates and landscapes as you move from place to place within the valley; From high hills to flat meadows and from a cool breeze to hot sunshine. Because of this unique diversity, there are five American Viticultural Areas within the Sonoma Valley wine area.
Three Other Wine Regions in California To Note:
Lodi, located in California's Central Valley's midpoint, is best known for its fantastic Zinfandel and Petite Syrah. Central Coast region, now boasting some great award-winning wineries. Lastly, the upcoming start of California – Paso Robles, located about halfway between Los Angeles and San Francisco, and best known for Zinfandel and Rhone-style grapes, such as Syrah.
Washington
Since the early '60s, the Washington state has rapidly increased its wine production capabilities and is now the second in the US in annual wine production, after California.
Washington has 14 different AVAs – American Viticultural Areas – with over 700 wineries operating. The most famous wine regions in Washington are Columbia Valley and Walla Walla Valley, and the popular grapes varieties include white Riesling and Chardonnay and red Syrah and Merlot.
Oregon
Oregon offers a much cooler climate than California's wine regions, making it a fantastic ground for growing Pinot Noir grapes. In the last years, it has become synonymous with high-quality Pinot Noir. The Oregon lands and moderate maritime climate are also ground to some great Riesling and Chardonnay produce.
Oregon's most famous wine region is the Willamette Valley, which has gained a wine world reputation for its high-rated Pinot wines.
New York
With cool-climate grape varieties and as many as 400 small family-operated wineries, New York state is the fourth-largest wine-producing state in the US. Two regions within NY State have attracted the wine world's attention– the North Fork region in Long Island and the Finger Lakes region.
The North Fork region, located on the sea and full of sandy soils, specializes in Bordeaux french grapes like Merlot and Cabernet Sauvignon. Some winemakers from this wine region also produce aromatic white wines, such as the famous Riesling or Gewürztraminer.
In up-north or New York state, the Finger Lakes region is mainly known for its cool-climate winemaking, especially for all styles of the white Riesling grape.