The popularity of organic veganism has expanded by leaps and bounds. More people become conscious of the world around them, climate change, cruelty-free animal rights, and strive to live a healthier lifestyle. The vegan wine industry has carved a significant niche out as winemakers scramble to meet the needs of vegan wine connoisseurs. Wine clubs now take center stage and are only going to increase in popularity. In this article, we will focus on the best vegan and plant-based wine clubs subscription. Each one would make an ideal gift or personal subscription.
Best Vegan Wine Subscription Boxes
WINC Subscription- Wine Vegan Choices
Winc is one of a kind personalized wine club, suitable for people who enjoy wine and wh...
If you seek a convenient monthly vegan wine club membership, you'll want to check out WINC Wine Club with its affordable prices and outstanding brand choices. Founded in 2012, WINC offers an online membership that provides members with access to wines from restaurants and retailers.
The Winc wine club offers a personalized wine experience. To subscribe, you simply visit their website and take a few minutes to answer several questions. Based on your answers, Winc does the research needed to provide you with a dependable delivery of outstanding wines. You have the option to manage your monthly box and choose to include only vegan wines in it.
After receiving your four wines monthly delivery, you'll be asked to rate the wines that they send you so they can narrow your preferences down even further for the next month based on your favorite brands.
Winc offers a flexible subscription; you can skip a month without being charged, and you are free to cancel your wine subscription at any time. Also, Winc offers a satisfaction guarantee – meaning you will not pay for a wine bottle you didn't like.
Leading Vegan Wines Offered by WINC
2019 Point de Passage Red Blend
Vin de France, France
An impressive Syrah-Grenache blend that is loaded with a combination of sweet-tasting spices and rich fruits. The red wine variety has classic French roots. The fruits undergo a fermentation process in large stainless steel vats, which truly brings out the undertones and robust flavors. The slight pinch of spice adds to the experience enjoyed with each sip. The noticeable notes in this wine include ripe pomegranate, red cherry, and raspberry.
2020 Wonderful Wine Co. Rosé
A delightful blend of watermelon, pink grapefruit, red raspberry, and strawberry set the tone in this rose wine by the Wonderful Wine Co. The wine is created using fruit grown in fields located in the azure Mediterranean Sea.
Organically grown, the vineyards are never exposed to pesticides. It is bottled without the addition of sugars which makes it nicely low in carbs and sulfite. The region's unique climate fosters the early ripening of the grapes, which affords an early harvest time. The Southern French blend a superior and fantastic choice for summer meal festivities.
2020 Point de Passage Sauvignon Blanc
Vin de France, France
This unique Sauvignon Blanc comes from fields cultivated in limestone soil, enhancing the flavor substantially and boosting its mineral content. You'll detect a touch of peach combined with citrus that flirts with the senses after each sip. Without a doubt, we highly recommend this wine with light foods even as an aperitif. The sweetness is dry with each sip you take.
2020 Cape Route Chenin Blanc
Western Cape, South Africa
This Chenin Blanc comes from winemaker Ernst Storm's native South Africa. The grapes are grown in a limestone-based vineyard and then undergo six months of aging using stainless steel to bring out the wine's mineral taste truly. The flavor is a mix of melon, citrus, and lime to tickle the palate.
2019 Les Bobos Chardonnay
Vin de France, France
A sunny white that brightens up any occasion with its citrus flavor, the Les Bobos Chardonnay goes well with poultry, shellfish, or pasta. The organic grapes that go into this wine are aged in stainless steel to bring out the fruity twist. It comes with a screw cap so that you can enjoy this vino in innumerable friendly settings.
Naked Wines Vegan Wine Selection
Naked Wines is a one of a kind online wine store that also offers a tempting monthly su...
Naked Wines is not your typical wine club subscription. They invest in 159 winemakers spread across 14 countries. When you join, you receive what is referred to as an 'angel' membership which gives you the ability to buy a wide array of vegan wines from the site for remarkably affordable prices.
As an angel of Naked Wines, you'll be asked to participate in an ongoing rating system. You'll rank vegan wines based on your personal tasting notes, which help others make their wine choices based on your experiences. On the website, you can pick from an excellent selection of reds, whites, and rose, many of which are exclusive.
Leading Vegan Wines Offered by Nakedwines.com
When picking wines from the wine club service, be sure to check 'vegan' on your list of criteria, and then you'll be able to hone in on the signature bottle that best fits your tastes.
Benjamin Darnault Côtes du Rhône Plus 2019
If you are in the mood for a flavorful red, then Benjamin Darnault Côtes du Rhône Plus 2019 won't disappoint. From France's Rhone Valley, this red blend is filled with ample undertones of red fruit, cherry, and plum topped with a lovely hint of toasty oak.
The red grapes are organically grown and loved to create a seamlessly smooth, crisp red that is sure to tickle your senses with each sip. This Ben is aged for a full eight months in barrels to create a refined wine that even the most discerning fan will fall instantly in love with. Age it an additional two to five years for a truly phenomenal experience.
F. Stephen Millier Sweet Selections Moscato 2020
If you enjoy a sweet white, try this specialty wine with very vibrant bonus flavors of mango. A fermentation process achieves the flavors at cool temperatures, which bring out the sweetness. This is a great wine to combine with cheese and crackers or even fruit slices. All you need to do is chill and open for a memorable experience with the signature wine on the menu.
Karen Birmingham Lodi Sauvignon Blanc 2019
Stellar Sauvignon Blanc has the distinction of being honored as winemaker of the year. They do not disappoint with this Sauv Blanc. It features a combination of citrus and fruity goodness, and it quenches your thirst with each sip—this exclusive wine choice for any fish recipes.
Mauricio Lorca Gran Reserva Malbec 2018
Top-tier Reserve Malbec – a luxurious vineyard from the Napa of Argentina. It has undergone two years of aging to bring out the vibrant black fruit flavors that tease the tongue. The quality red is a superior vegan wine choice from a leading world-famous brand. If you have a formal event, you'll want to reserve several bottles of this wine club choice.
Sacchetto Col de L'Utia Prosecco Brut 2019
Are you ready to be impressed? This brilliant sparkling bubbly won't disappoint. Each sip's fruity goodness has the perfect balance of fizz to make this Italian bubbly a true pleasure to drink. The vegan wine is made in Valdobbiadene, which is where Italy's most respected sparkling wines emerge. Serve chilled to enjoy each perfect, ticklish sip with your favorite recipes.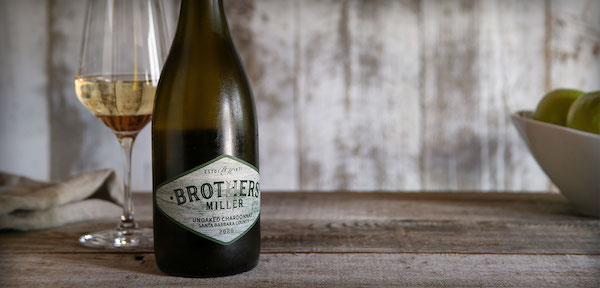 Holiday Deal! $100 OFF 12pk + 3 Gifts Bottles For Only $79.99 + Shipping!
Wine Insider Plant-Based Wine Selection
Although not really a wine club option and not exclusively vegan, Wine Insider is worth a mention in our opinion. You can purchase vegan wines on their site without needing a subscription. Plus, you can filter out vegan wines to narrow your search results.
Some Vegan Wines Offered by Wine Insider
2019 Cuvée Joëlle Malbec et Merlot
A Red Blend, Bordeaux
This dark blend of the well-known Merlot and Malbec grapes is best to drink with a good piece of meat or with a steamy casserole. It has an excellent red berries and flowers scent, with additional Mediterranean spices taste.
Calvari White Blend
An Italian Organic White Blend
This sweet wine blend is from the historic and well-known regions of the north part of Italy, where the northern cooler weather tempers down the typical warm Mediterranean climate.
It offers a taste of a floral bouquet mixed with some fruity flavors and hints of honey, making it smooth and delicious to drink. The wine is organic, vegan friendly, and also gluten-free. 
Final Notes
Vineyards have also embraced organic and biodynamically grown grapes to produce the best vegan wines. These wines can appeal to people who abstain from using products that might be using animal by-products, contain harmful pesticides, or other unwanted additives.
Without a doubt, the transition of vineyards towards earth-friendly farming practices and natural winemaking processes has created an entirely new market as many discover the joys of vegan wines.
As you can see in this review, few wine clubs do have some great vegan wines as part of their offering.