As more attention is brought to creating a healthier planet, many people are taking a closer look at what products they buy. This naturally extends to wine, and we are seeing an ongoing surge in interest in wine clubs that offer wines made sustainably using organic grapes and with organic winemaking processes. 
What Is Sustainable, Natural, or Organic Winemaking? 
Sustainable or natural winemaking doesn't have one definition, as there are many ways that wine can be made that are earth-friendly. 
Organic wine, defined by the USDA, is made from grapes grown without chemicals—synthetic fertilizers, pesticides, herbicides—and all additional ingredients to the wine are certified organic. Organic wines also cannot have any added sulfites. 
The driving principle is making wines that support the environment and the community, now and for years into the future. 
Best Offers of Sustainable, Natural, Or Organic Wine Clubs
1. Winc Wine Club
Best Organic Wine Club With Affordable Wines
Winc is one of a kind personalized wine club, suitable for people who enjoy wine and wh...
Winc is one of the most popular wine club services around. This company offers flexible subscriptions and a personalized wine club experience, shipping four bottles of wine per month from California and around the world. The Winc shipment also includes tasting notes for each wine in your box.
At least 60% of the Winc wine collection are low-intervention wines made from grapes that were either sustainably farmed or organic grapes.
The Winc winemaking philosophy is to incorporate as many sustainable farming practices as possible. Since Winc is based in California, the company follows the definition of sustainability set forth by the California Sustainable Wine Growing Alliance and works with several other organizations. 
Sustainable Or Organic Reds & Whites From The Winc Collection
2020 Cape Route Chenin Blanc Western Cape, South Africa
2019 Chop Shop® Cabernet Sauvignon, Santa Ynez Valley, California
2019 Franchement Cabernet Franc, California
2019 Yé-Yé White Blend, Vino de Espana, Spain
2019 L'Atelier du Sud® Grenache, Vin de France, France
2. Plonk Wine Club
100% Organic & Natural Wines Delivered to Your Door

If you wish to discover boutique organic and sustainably sourced wines from small hidde...
The plonk wine club offers you curated organic wine shipping, designed by wine experts, with a selection of hidden gem, sustainably grown wines from every corner of the globe – delivered straight to your door.
Plonk wine club specializes in only minimal-intervention, organic, or biodynamic wines. Many of their wines are hard-to-find grape varieties local to their specific place of origin.
The Plonk monthly wine subscription is offered in a few box sizes – four, six, or twelve bottles per shipment. You can pay month to month or choose prepaid package shipments at a lower price.
Organic & Sustainable Wines We Tried From Plonk Organic Wine Club
Averaen Riesling white wine from Willamette Valley, Oregon
Broc Amore Rosso Sangiovese from Mendocino county, California
Broc Happi Chenin Solna County, California
Domaine du Temps Sans Ordonance, 50% Cabernet sauvignon, 50% Merlot, from Languedoc, France
3. Cellars Wine Club
Natural Wine Club Option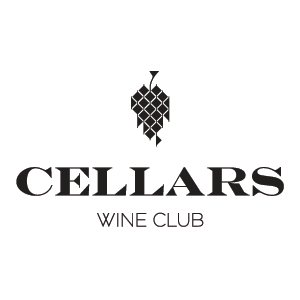 The Cellars Wine Club is a subscription-based wine box service. The service offers a ra...
The Cellars Wine Club, founded in 1999, was established to provide excellent wines that fit your unique tastes at a relatively affordable price. 
The club offers various specially designed wine packages, typically delivered monthly, though you can adjust the shipment frequency – every second month, quarterly, etc.
If you desire only all-natural wines that are made with the least amount of intervention, typically grown by smaller scaled and independent wineries – then you should try the Cellars Natural Wine Club plan. 
With each delivery, you are promised to get a new selection of two exciting natural wines from different wineries. All the wines at the Cellars natural wine club plan are handcrafted from the USA and abroad.
Final Notes
Does Organic Wine Clubs Worth It?
There are thousands of options of organic wines offered in the worldwide wine industry, so we know it can be hard to decide which one to choose.
In this article, we reviewed some of the best organic wine clubs that are working hard to choose the best wines for us.
These wine club companies curate some of the best organically farmed, biodynamic wines and deliver them in a box to your home once a month, including tasting notes, recipe pairings, and more!