If you love bold, full-bodied red wine, you're probably fond of Cabernet Sauvignon. 
This grape variety is one of the most popular in the world. Thanks to its versatility, you can find Cabernet Sauvignon grapes in wine regions across the globe. These grapes thrive in nearly any climate, from the arid heat of the Middle East to lush and rainy British Colombia to Napa Valley.
Because the Cabernet Sauvignon grape is so widely grown worldwide, there are dozens of delicious and unique bottles to sample. If you're a wine lover on a mission to sample the best of what the wine world has to offer, a wine club is a great way to try some of the best wines from around the world. 
Whether you're a fan of premium wines or you're looking for a thoughtful gift for a wine lover in your life, these wine clubs are the perfect way to feel like you have your own personal wine consultant at your fingertips.
What is Cabernet Sauvignon, and Why is it So Good?
Cabernet Sauvignon is a grape variety made by crossing Carenet Franc and Sauvignon Blanc grapes. Winemakers prize these vines because they are easier to cultivate than other varietals. Cabernet Sauvignon grapes are hardy, thick-skinned, and relatively resistant to pests and other threats.
Flavor-wise, a typical glass of Cabernet Sauvignon, or Cab, is rich and dry. Due to the thick grape skin, these wines are often high in tannins and can have a sharp, acidic flavor. Many wines have flavors of dried or preserved fruit.
If you are a wine enthusiast, you may appreciate the familiarity of Cabernet Sauvignon wine on a restaurant menu. Another reason to love Cab is the extensive range of flavor between any two bottles made with the same grapes. For these reasons,  it's no surprise that Cab is one of the most popular grapes in the world.
Best Cabernet Wine Club Services
1. Winc Wine Club
Best Cabernet for casual drinkers
Winc is one of a kind personalized wine club, suitable for people who enjoy wine and wh...
This unique wine subscription provides each member a personalized list of wine recommendations. Each wine shipment includes four bottles per month, with wine selections from California and around the world.
If choosing your bottles is more your speed, you can always browse the brand's lengthy catalog of premium wine to build your own wine club shipment.
Winc updates its wine collection every month, including regularly adding new Cabernet Sauvignon options. This is the best Cabernet wine club for casual wine drinkers who want to experience bold reds from Napa Valley, as well as exciting bottles from boutique wineries in other regions.
If you're interested in wine education, you can also read in-depth tasting notes about each wine on the Winc website, including how the specific wine region affects a bottle's flavor, aroma, and body.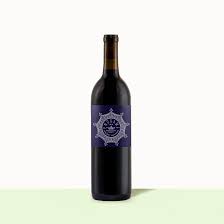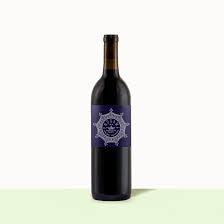 Best Cabernet Wines To Try From The Winc Collection
2020 Endgame® Cabernet Sauvignon, Mendocino, California
2020 Sister Snake Cabernet Sauvignon, Western Cape, South Africa
2019 Le Fermier® Cabernet Sauvignon, Mendocino, California
2019 Chop Shop® Cabernet Sauvignon, California
2. NakedWines.Com- 
Best Cabernet Sauvignon Selection
Naked Wines is a one of a kind online wine store that also offers a tempting monthly su...
To subscribe to this wine of the month club, you pay a flat fee to become an 'Angel', or a member. Then you have access to hundreds of unique wine bottles from well-known labels and small family wineries at reduced prices. There's no minimum order, so club members can have just one bottle delivered at a time or sent to a lucky gift recipient.
Naked Wines is different from other wine clubs because there is no subscription or regular monthly shipment. Instead, members control exactly how many bottles they receive, when, and what kind. This way, you can always have a supply of your favorite wines at home – cabernet or any other type of red, white, rose, or sparkling wine.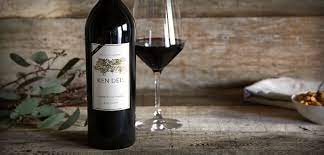 Naked Wines' expansive catalog of expertly crafted wines includes everything from light sparkling wine to Napa Valley cabernet, making this one of the best wine clubs around.
Must-Try Cabernet Sauvignon From Naked Wines:
2019 Ken Deis Napa Valley Cabernet Sauvignon
2019 Scott Peterson ROX Cabernet Sauvignon, Sonoma
2019 Matt Parish Napa Valley Cabernet Sauvignon
2019 DRG Daryl Groom Cabernet Sauvignon, Alexander Valley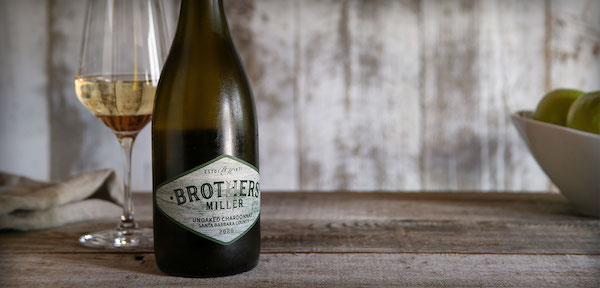 Holiday Deal! $100 OFF 12pk + 3 Gifts Bottles For Only $79.99 + Shipping!
3. The California Wine Club-
Best Aged Sonoma and Napa Valley Cabernets

The California Wine Club is all about  introducing you with small family wineries, main...
This is the best wine club for aged Cabernet. It offers members a monthly delivery dedicated to their aged Cabernet series, called the Cabernet Wine Club. Members of this unique wine club enjoy a monthly subscription to two bottles of aged Sonoma and Napa Valley Cabernets.
Members also receive a well-curated guide to the winery that provides fantastic insight into what you're drinking and the people behind it. This brochure includes tasting notes that compare the young and aged flavors of the wine, plus wine pairings.
In addition, this premium wine club provides every member with access to a personal wine consultant who takes your wine preferences into account for each shipment. For this reason, the California Wine Club is the best wine club to sample rare Napa cabs from large- to small-production wines.
And if you happen to be out in wine country, members of the California Wine Club have VIP access to tours and tasting rooms at all of the wineries featured.
While this wine club is on the pricier end of the spectrum, it comes with some important member benefits. There are no hidden fees; you can cancel at any time. The California Wine Club continuously extends its Love It guarantees to ensure customer satisfaction, so you don't have to worry about ending up with the wrong bottle.
Best Aged Cabernets From The California Wine Club
Miller Family Wine Company 2017 Thornhill Napa Valley Cabernet Sauvignon
Terra Valentine 2018 Napa Valley Cabernet Sauvignon
Mario Bazan Cellars 2012 Napa Valley Cabernet Sauvignon
Godspeed Vineyards 2012 Mount Veeder Napa Valley Cabernet Sauvignon

Holiday Deal! Save 10% sitewide! Use Code YES10
Bottom Line
Whether you're looking for your next great bottle of finely aged Cabernet or you're shopping for wine gifts for friends, these are the three best wine clubs for Cabernet lovers. Winc is a great option if you're looking for a reliable monthly subscription with great wines from around the world. Naked Wines lets you choose everything from your favorite wines to the shipment date and includes unique varietals from small family wineries. And The California Wine Club offers members a unique and VIP experience of hard-to-find aged Cabernets from Napa Valley and Sonoma. 
At the end of the day, you can't go wrong with a drink from any of these excellent wine subscriptions.
Wine club gifts can also make a great way of showing love in the upcoming holiday season! All the wine club services above offer the option to send an online gift card.