Wine Clubs offer a way of extending your tasting horizons while not having to leave the comfort of your own home.  The services provided by wine clubs are becoming increasingly popular, and as there are now so many wine clubs out there, all providing very different services, it can take a lot of work to know which club best suits your needs. 
In this review, we are looking at the Best Wine Clubs for red wine lovers. So, if you are a Cabernet Sauvignon, Pinot Noir, Merlot, Shiraz, or Malbec fan, you should continue reading!
Best Red Wine Clubs To Check
1. Firstleaf
Best Award-Winning Red Wine club, Delivering Six Wines Per Month
Firstleaf is an affordably-priced, fully personalized wine club with a large portfolio ...
At Firstleaf, the belief is that the wine-tasting experience should be easy and stress-free!  Their red wine selection includes boutique wines from across the globe. 
Firstleaf makes every effort to cut out the middleman to provide direct access to wines priced well below average retail prices.
Firstleaf Main Benefits
A selection of award-winning international wine options at affordable prices.
Very appealing introductory shipment.
Shipments personalized to your palate.
Tasting notes and food pairing tips on each wine.
Option to stipulate your preferred delivery – every month or every second or third month.
Their introductory shipment includes a "Big Reds" option.
Satisfaction guarantee on wines you didn't like.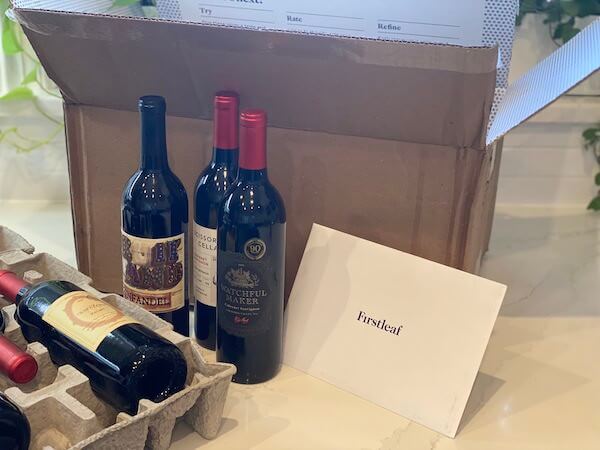 6 bottle for $39.95 + free shipping!
2. NakedWines.com
Monthly Subscription Of Best Red Wine From Independent Wineries
Naked Wines is a one of a kind online wine store that also offers a tempting monthly su...
NakedWines.com is a one-of-a-kind online wine store that offers both a subscription and a one-time purchase option. Its concept is unique and is based on over 100,000 customers who are named angels.
These angels rate their wines, and their subscriptions or one-time purchases are used to fund winemakers up-front. This means that the winemakers can focus on curating outstanding wines that will be available at super-affordable prices.
One of the most attractive things about Naked Wines is that it provides excellent value for your money. As a customer or 'angel', you will have access to a fantastic range of quality wines, which includes an impressive selection of red wines, white wine bottles, sparkling wine, and more.
The NakedWines.com catalog includes a selection of red wine cases and individual red wines. The cases can vary from specific wine types like Syrah or Cabernet Sauvignon to cases for a different event like the 'Brunch case', 'Date Night case', or 'Luxury Fine case'. You can also select the cases and single wines according to specific areas or countries, such as California, all-American, southern french wine, and so much more.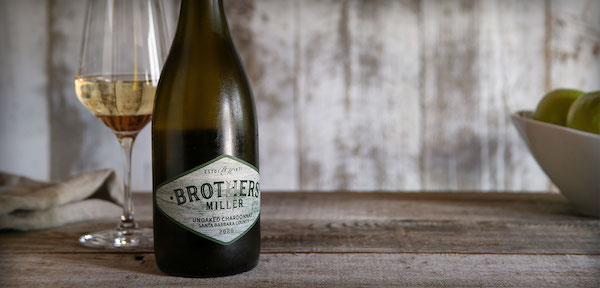 Holiday Deal! $100 OFF 12pk + 3 Gifts Bottles For Only $79.99 + Shipping!
3. Bright Cellars
Red Wine Selection From Around The World
Bright Cellars is a monthly wine club that matches you with four wines that you'll love...
Technology has helped Bright Cellars create a unique pairing algorithm, meaning that their customers receive wines that have been personally matched to their taste palate.  
This wine subscription-based service offers a vast range of top-quality domestic and international wines in a monthly service format.
Bright Cellars is about helping its members discover the world of wine in a user-friendly and enjoyable format.
Bright Cellars' Main Benefits
Membership includes the flexibility to choose a red-only delivery
A global wine selection with wines that are personally matched to your palate
Affordable pricing
Delight guarantee – if for some reason you are dissatisfied with a wine, Bright Cellars will assist in finding a replacement, free of charge, for your next delivery
Flexibility to skip deliveries whenever you desire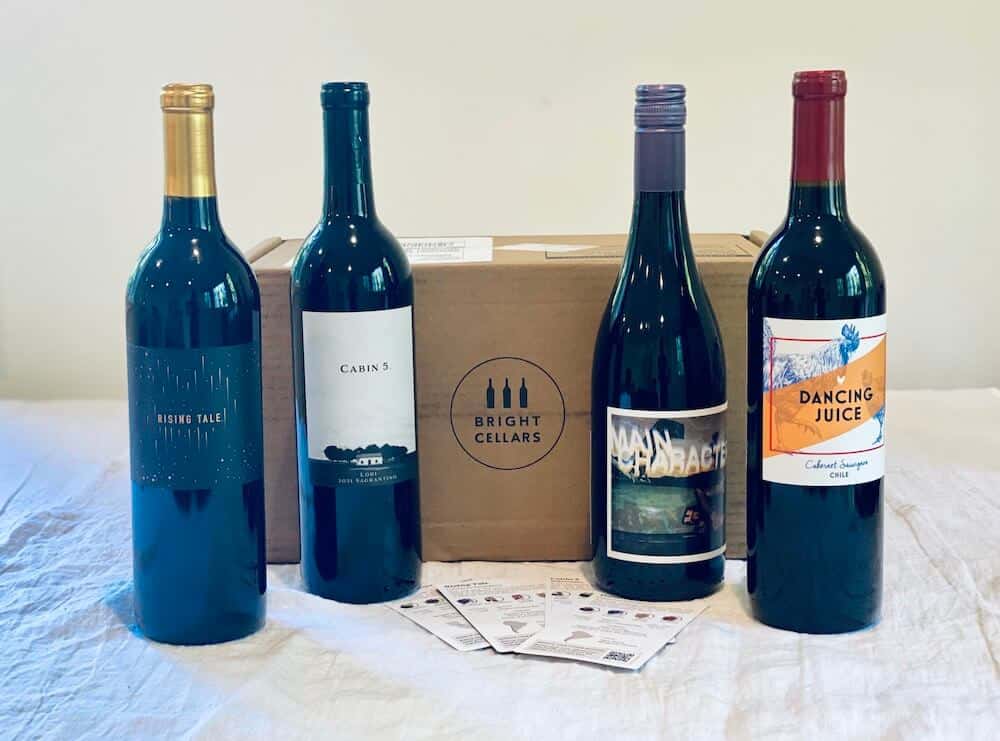 Holiday Deal! Get 6 Bottles For Only $53
 4. The California Wine Club
Best Red Wine Clubs For Upscaled Wines

The California Wine Club is all about  introducing you with small family wineries, main...
The Californian wine club is ideal for lovers of Californian wines. Its mission is to connect its customers with a diverse selection of artisan wineries from California (from the Sonoma coast, California's central coast, napa valley, and more), along with some fantastic international wineries.  
The California wine club has wide options of wine club plans available. These options provide a plan to suit almost any wine fan's needs – from the aged cabernet sauvignon series to the pacific northwest series. As a red wine lover, you will find plenty of good options to suit your needs.
Californian Wine Club's Main Benefits
Unique wines from California
Personalized wine consultants who are trained to understand your palate
All wine reorders come with only a $1 delivery and 50% off winery prices, which means extra savings
VIP tours of featured wineries plus a wine country travel guide.
You can specify that you only wish to receive delivery of red wines only
One of the levels includes an 'Aged Cabernet Sauvignon' red wine series

Holiday Deal! Save 10% sitewide! Use Code YES10
5. Gold Medal Wine Club
Californian Red Wine Club Options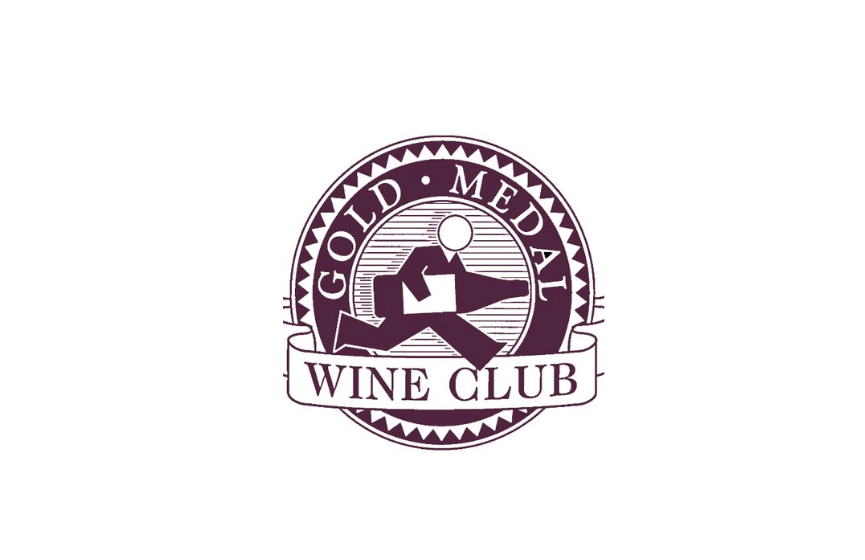 The Gold Medal Wine Club is here to introduce you to the best California wines! The clu...
With over 25 years of experience in the industry, The Gold Medal Wine Club has been around for a long time. It has extensive experience delivering the best wines from all over the world to its customers.
As a Gold Medal monthly wine club customer, you have six plans to choose from – Gold, Platinum, Diamond, International, Garagiste, and Pinot Noir. 
For each delivery and plan, you will always have the option of selecting a delivery that includes red wines only.
Gold Medal Wine Club is focused on ensuring that its list includes only award-winning and quality wines. Their wines have received medals from major wine competitions and/or are consistently highly rated in national wine bodies.
This wine club tends to focus on wines produced in small batches in more boutique operations. As a result, you will receive wines you would not find in your standard retail outlet.
The club's prices vary from plan to plan, but you can be guaranteed savings of up to 40% off recommended retail wine prices.
Gold Medal Wine Club's Main Benefits
Unique red wine bottles from California.
Saving up to 40% off retail wine prices.
Variety of six different wine club plans.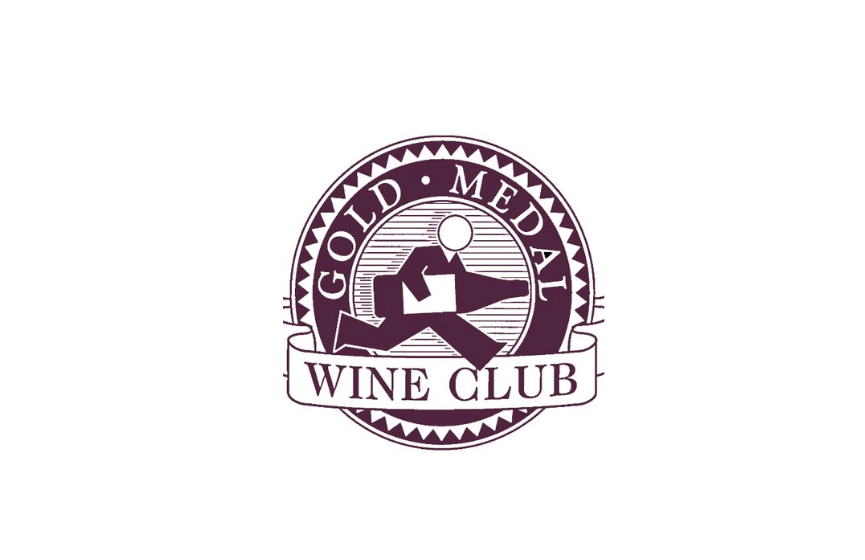 FREE Bottle In 1st Shipment of 4+ Months Subscription! Use Code: MKRBONUSWINE
6. Wine Awesomeness
Fantastic Wines From Around The World, Perfect For Red Wine Lovers

Wine Awesomeness is a wine club that curates unique wines and delivers them to club mem...
The Wine Awesomeness wine subscription is another affordable option to enjoy red wines. The wine selection is curated to help wine lovers explore exciting worldwide wines at a value-for-money price.
You can choose the number of bottles you get shipped per month – three, six, or twelve, and the price goes down as you order more bottles per shipment.
With each box, you will also get wine-tasting notes and recommended recipes, making the wine-tasting experience even better.
Wine Awesomeness Red Wine Club Main Benefits:
Fun red wine bottles from around the world.
Option to choose 'all red' subscription.
All members get 20% OFF every wine offered on the wine list.
Easily skip a delivery, swap wines, or cancel at any time.
Gift Cards and wine gift baskets are available.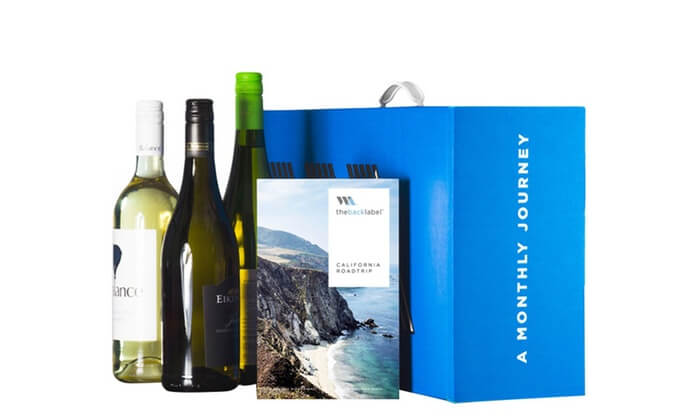 Holidays Deal! $100 OFF to stock up on wines, Use Code TURKEY100
7. Winc Best Red Wine Selection
Winc is one of a kind personalized wine club, suitable for people who enjoy wine and wh...
Winc is a wine club with a sizeable Californian-based winery selection and an easy-to-use wine club experience.  Winc aims to make the experience of tasting wine enjoyable and accessible for customers, with the best value for money.
With Winc, you will get a personalized monthly delivery of four wine bottles, and you can define your subscription as an "only-reds" one. The Winc wine club has a selection of over one hundred curated wines, with many great options for red wine fans – from light wines like Pinot or red blends to complex and dark reds like Syrah or Merlot.
Winc's Main Benefits
Option to select red-only wine deliveries.
Affordable club.
Impressive selection of specially curated wines.
Personalized wine shipment – define your taste palate and rate wines to receive well-matched wines in your deliveries.
10% discount on all orders of 12 bottles or more
Many natural wine options with minimal winemaking intervention, biodynamic wines, organic wine bottles, and wines from sustainably raised grapes.
Satisfaction guarantee on wines you didn't like.
8. Martha Stewart & Wine Insiders
Red Wine Selection At an Affordable Price
Wine Insiders is known for its affordable range of wines. It cuts out the middleman to ...
Whether you are a lover of big, bold reds or cheeky pinot noir, you will love the Martha Stewart Wine Club for its impressive selection of red wines. The Martha Stewart wine section sources its wines from respected wineries from around the globe.
Martha Stewart herself personally handpicks all the wines in the Martha Stewart wine section.
The Martha Stewart wine insiders wine store allows you to opt for all-red deliveries in your online store without subscribing. 
Key Benefits of The Martha Stewart Wine Insiders
You can opt for all-red deliveries. 
Martha Stewart handpicks all wines that feature in the club. 
No subscription is needed.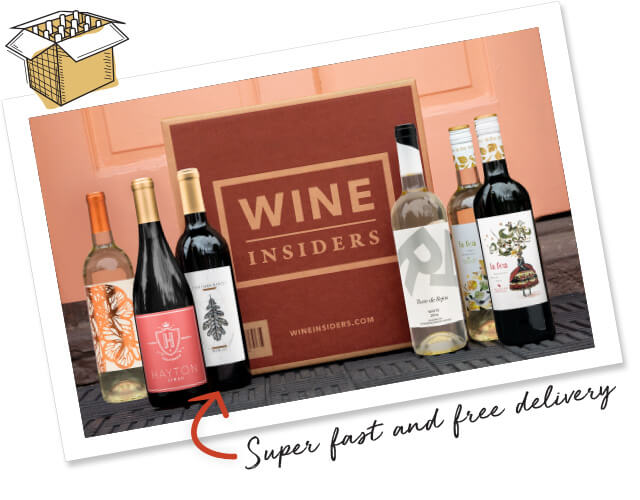 Get $30 OFF + FREE Gift - Code NEWYEAR30
Benefits of Using a Red Wine Clubs
Wine clubs offer an attractive service that will easily introduce you to a new fantastic world of wine. As a wine enthusiast, there are many benefits to joining a monthly wine club:
Wine clubs can open the door to many local and international wines. Red wine clubs usually have extensive wine collections featuring wines you won't be able to buy at the local wine store – from red blends, Cabernet Franc, bold Cabernet Sauvignon, and more.
With wine clubs, wine arrives at your door without needing to go out to the wine store.
Wine clubs offer great wines that wine experts and master sommeliers have picked.
Wine clubs usually offer great wine bottles at affordable prices. As a member, you will receive wine bottles at substantial discounts.
Some red wine subscription services offer personalized wine boxes based on your tasting profile.
Wine clubs are easy to use and offer the flexibility to skip delivery or cancel when you want. Moreover, many wine clubs allow editing your wine box selections to best fit your taste.
Wine clubs are great for gifting!
Five Top Red Wines Varieties
Pinot Noir
Pinot Noir red wines are produced from Pinot Noir grapes. The name of this grape is derived from the French phrase – 'black pine' since the grape has clustered pine cone-shaped.
Pinot Noir tends to grow in cooler climates and was mainly associated with the French region of Burgundy, though it is now spread worldwide. It is known for having a light to medium body with sweet fruity tones.
Cabernet Sauvignon
The Cabernet Sauvignon is probably the most widely popular red wine worldwide. The cab grape is grown in nearly every central wine region in the world since it can thrive in different climates.
Cabernet Sauvignon is a full-bodied wine with high acidity and tannins. It tends to age very well.
Zinfandel
Zinfandel is a black-skinned popular grape in California wine country, typically producing wines with intense flavors of berries and spices like black pepper or cardamom.
Merlot
Merlot is a dark blue-colored grape. It's used in one varietal wines and many red blends. The name Merlot comes from the French word 'blackbird', probably because of its color. Merlot usually has a soft velvety taste, and it matures relatively quickly.
Malbec
Malbec is a purple grape that usually produces wines with dark purply colors and robust flavors (similar to Cabernet Sauvignon) with notes of blueberry, plum, cacao, and sometimes vanilla.
If you want to learn more about red wine types, read our complete red wine guide.
Final Notes
If you're a red wine lover, wine clubs are a fantastic way to enjoy the world of red wines.
As a red wine drinker, you will have access to wines from wineries from all over the world that have been hand-picked for you and are often sourced from boutique wineries that the layman would not have access to. 
Red Wine clubs offer an affordable and enjoyable way to broaden your tasting horizons. So choose the best wine subscription to fit your needs and try it!
Methodology – Why Trust Us?
Our mission at The Wine Club Reviews is to aid you in making informed decisions about various wine subscription services.
We surveyed each service on the marketplace to find the best ones for red wines, white wines, local or worldwide wines, and more. We ensure an honest review based on purchasing and testing each service, providing information on flavor, sustainability, pricing, and more.
Read more about our review process and why you should trust us here.