Wine Clubs offer you the chance to explore wines and different taste selections from a range of regions and countries, all from the comfort of your own home.  The wine club industry is now more competitive than ever, with multiple companies offering a range of choices that include very different experiences.
Due to the choices available, choosing the best wine club for you can be a difficult one, which is where we come in!  In our club comparisons, we look at all the different parameters that make up a wine club and put in black and white how each company differs.  Today we are looking at two very different companies, Winc and VineBox.   
Winc is a wine club whose aim is to make your tasting journey more accessible by providing a simple and easy to use wine club experience, with a large selection of wines from California wineries. VineBox, on the other hand, provides an 'at-home' tasting experience of boutique wineries from all over the world.  They have a unique by-the-glass format that allows you to taste a huge range of different grapes and blends from many different regions.
Even though both offer a wine club experience, there are some significant differences between the two. So you can better understand what these companies offer, let's dive straight in for an in-depth comparison!
The clubs and available plans:
As a Winc wine club member, you will enjoy a subscription service that has a monthly delivery of 4 full-size bottles of wine.  You can stipulate if you prefer red, white or mixed.
As a VineBox wine club member, you can receive a tasting box made up of nine single glass tasting servings every quarter.   You have the option to sign up for a quarterly or annual membership. As a quarterly member, your membership will renew every three months until you cancel.  As an annual member, you will be charged for a full year of boxes. Membership also includes credits to purchase full-sized bottles of wine.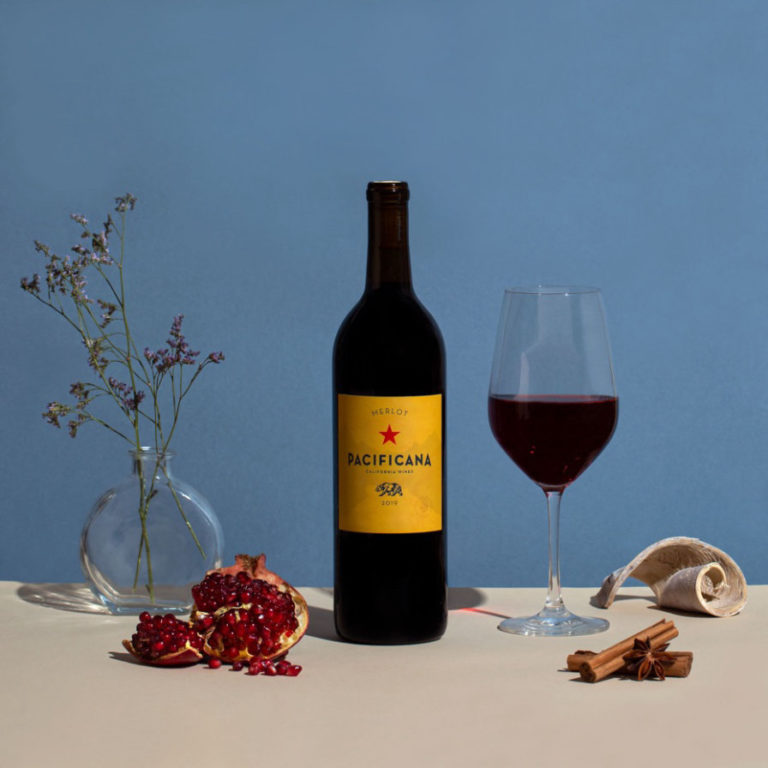 Who is it for?
Winc is a great membership option for those who love Californian wine and are after a membership that is accessible and affordable.
VineBox is ideal for people who desire to broaden their wine tasting horizons and would like to taste a diverse selection of boutique wines from around the world.
Main Benefits:
Winc:
Reasonably priced.
A varied selection of wines.
A personal taste profile used to match wines to you.
Option to edit your selection
Option to provide tasting feedback in order to get ongoing better recommendations
Extra 10% off for 12 bottles and more orders
VineBox:
Gives you the opportunity to taste a range of boutique wines every quarter.
A unique "by-the-glass' format
A range of subscription levels
Credit available to buy full-size bottles at great prices
The personalization process:
As a Winc wine club member one of the first things you do is to create a Palate Profile, which is easily completed online by answering a few different questions. Once your palate profile is created, your first wine club box will be selected and shipped to you. Once you have received your first delivery and tasted the wines, you submit ratings and feedback on each wine and your palate profile is constantly updated to ensure that future deliveries are increasingly suited to your taste.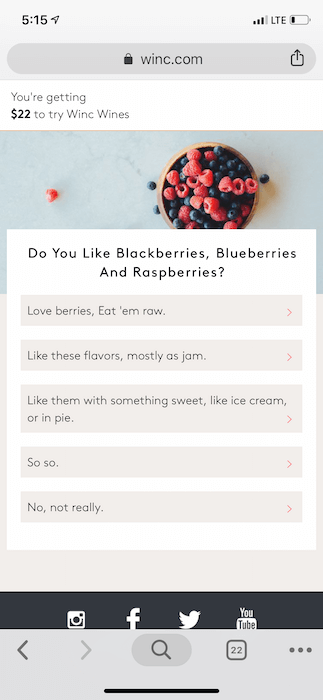 VineBox:
VineBox is less about creating a personal profile and more about giving you the opportunity to taste a range of wines from over 72 different countries.  Their by-the-glass format allows you to try an exceptionally diverse range of regions and grapes and you then can purchase bottles of your favorite wines at substantial discounts.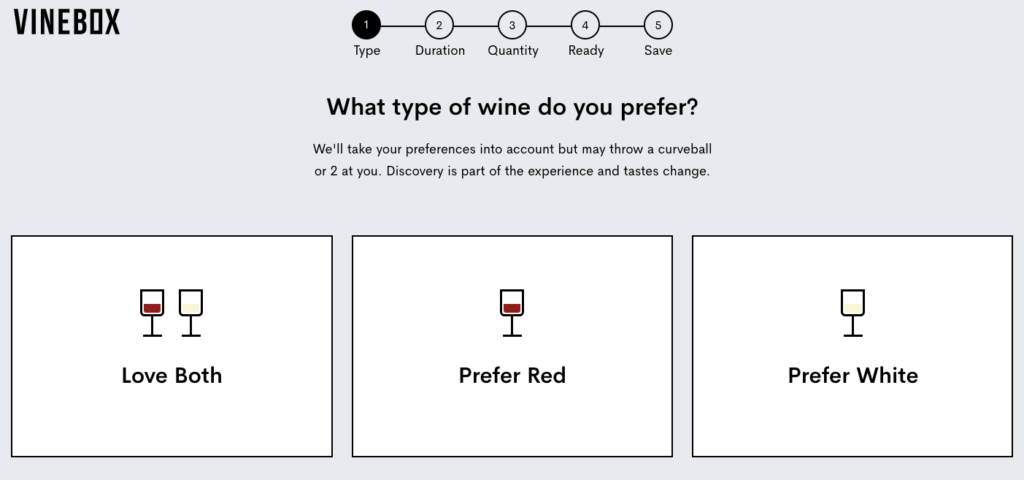 The website and ordering process:
Both Winc and VineBox have very simple to follow subscription processes and websites that are easy to navigate.
On the Winc website, you can explore the wine selection and access information about the club, the concept, and their team.  To start your subscription, you create your palate profile, pick your preferred type of box and create your account. You can edit your order whenever you wish, skip months and cancel your account at any time.
The VineBox website also allows you to find out more about the company and explore the range of wine on offer.   To begin your membership, you first need to select what type of box you would like to receive, select a plan and then create your account.  
It is very important to note with any wine deliveries, that someone 21+ must be available to sign for the order at delivery.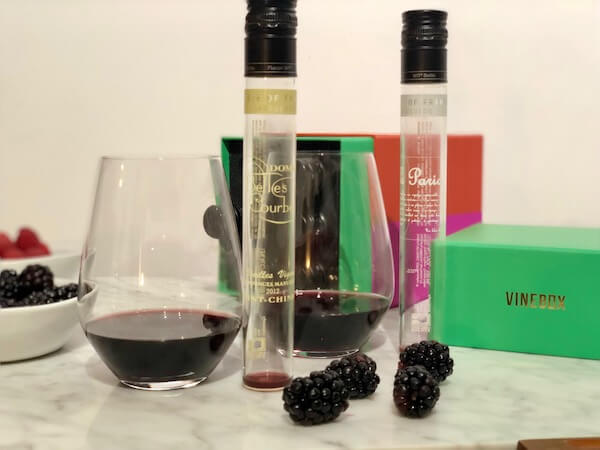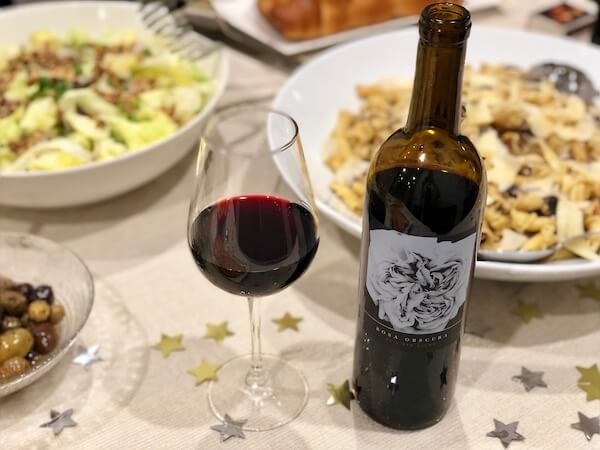 The wines:
At the Wine Club Review, we have the very onerous task of tasting the deliveries of each wine club that we review! Luckily though we are up to the task!  As we taste everything, we guarantee that our opinions are genuine and gained from the first-hand experience.
We enjoyed the wines we tasted from both Winc and VineBox.
Winc is a Californian-based winery offering a unique online membership experience.  Their team has put together a large selection of over a hundred unique wines. As a member, you will have access to wines that includes classic blends and often obscure single vineyard projects. Winc is all about an enjoyable and stress-free wine tasting experience.
VineBox is all about diversity.  With their established relationships with winemakers from all over the world, they can provide hand-picked gems from each vineyard selection.  VineBox is all about wines that you would not find in your normal store. Think, wines that are only served in the vineyard restaurant or found in the hills of Provence.  VineBox gives its members the opportunity to try a unique range of boutique wines that would be difficult to access in any other format.
Bottom Line:
We enjoyed our experiences with both Winc and VineBox and they both offer very attractive wine club options, but our vote goes to Winc due to its affordable and comfortable pricing offering and wonderful taste.
 We also felt that their selection was a little more sophisticated and that the VineBox wine club offered the chance to try a wider range of high-quality wines. Moreover, they offer a full-size bottle at a great price for members, if you wish to order bottles from the wines you enjoyed in your tasting experience.