The wine club industry is one that is rapidly expanding and growing in popularity. As the industry expands, more companies are emerging who offer wine club membership services.
This is great news for those who would like to try a wine club membership, but it can also mean, it is a little difficult finding which club is the best fit for you. Therefore, the Wine Club Reviews was created!
Our team are experienced wine club users and know all the ins and outs of club memberships. We provide detailed company profiles as well as in-depth company comparisons. This way you can compare two different companies at the same time and work out which one would be the best for you. The two companies we will be looking at today are Plonk and Winc.
The Plonk wine club is focussed on organic and sustainably produced wines. They tend to favour the smaller lesser-known boutique wineries who are known for their organic wine production. Winc is more about Californian wineries, and they are a wine club whose aim is to make your wine club experience as simple as it can be.
The clubs and available plans:
The Plonk wine club offers two different plans. First, there is the four-bottle plan that is delivered monthly and includes four different wines, (one bottle of each). Second, there is the twelve-bottle plan that is delivered quarterly and includes four different wines, (three bottles of each).
The Winc wine club provides a monthly delivery of four full-size bottles of wine. You can opt for a red, white or mixed delivery.
Who is it for?
If your priority is organic and sustainably produced wine, then Plonk wine club is the club for you.
If budget is a priority for you, then Winc offers an affordable wine club membership and it is also a great one for those who want to delve more into the world of Californian wine.
Main Benefits:
Plonk:
Wines are 100% organic, biodynamic and sustainably produced.
Membership is flexible with the option to select a 4 or 12 bottle plan.
Plonk has a 100% satisfaction guarantee for its members.
Food52 provides tasting and pairing notes on all wines.
Winc:
Affordably priced
Diverse wine list
Strong personalization process
Flexibility to edit your wine selection
The personalization process:
Plonk:
The Plonk wine club is more focussed on wines that are organic and sustainably produced than a personalization process. Members, however, can specify a red, white or mixed delivery.
Winc:
Winc has a developed personalization process in place. Every member will have a Palate Profile created. This begins with a simple six-question online quiz. Your answers to this quiz will determine the contents of your first wine club delivery. Then you can log into your account after tasting each wine and submit a rating. Your palate profile is constantly updated and results in increasingly accurate recommendations for all your future wine deliveries.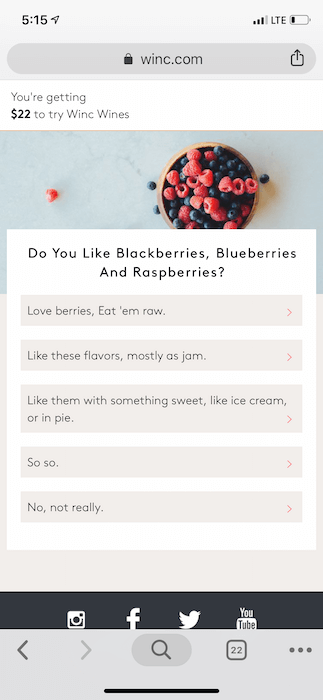 The website and ordering process:
Both Plonk and Winc offer wine club memberships that are very easy to manage online from the initial subscription process to managing your account.
As a Plonk wine club member, you can have a look at the wine selection for the month and shop from their extensive online wine selection. To create your account, you first choose the type of delivery you would like to receive (red, white or mixed), the number of bottles per delivery, your payment plan and then checkout!
As a Winc wine club member, you can explore the Winc wine selection and find out details about the club concept and their team.   Your membership beings with creating your palate profile, choosing your preferred type of box (red, white or mix) and then creating your account.   
You can edit your order and add or delete items until you are happy with your delivery. Winc also offers the option to 'Skip a Month', and it is also easy to cancel your subscription online or via their customer support team.
Please note that there must be someone 21+ available to sign for the order at delivery.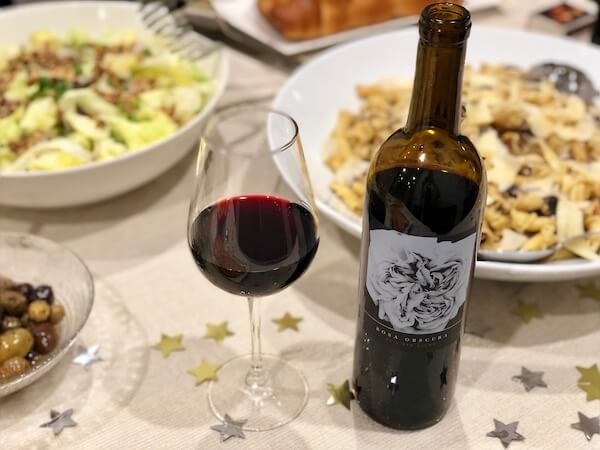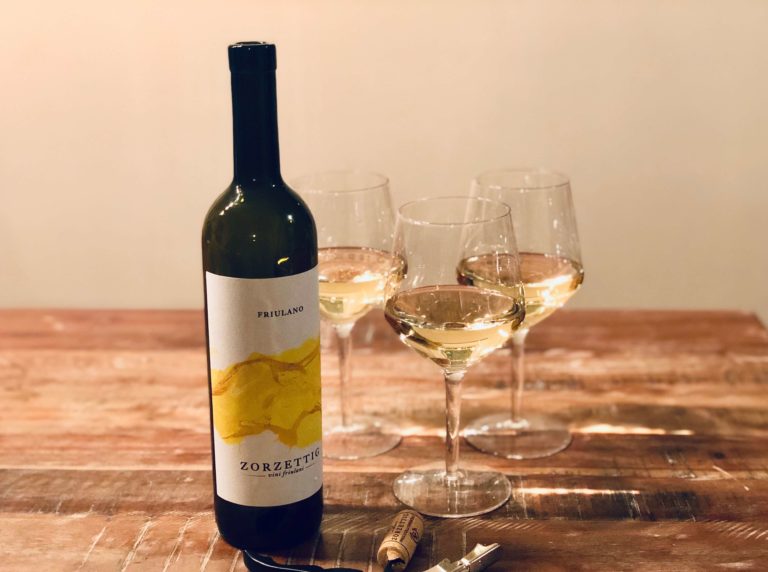 The Wines
At the Wine Club Review, we make sure that we taste a range of wines from each company that we are profiling and comparing. This means that all information on our website comes from recent first-hand experience. We are happy to say that we enjoyed our experiences with both Plonk and Winc.
All wines that are included on the Plonk wine club list are 100% organic and produced using sustainable and biodynamic methods. They are also free of pesticides or chemical additives or any description. Their wines tend to come from the smaller boutique wineries who embrace these methods of grape growing and wine production.
Winc is focussed on Californian wines, and their list includes over 100 often rare and unusual Californian wines. Their wine selection is diverse and ranges from classic better-known blends to rare boutique varietals. All wines are bottled by Winc, and they are passionate about the fact that drinking wine should be enjoyable and stress-free.
Bottom Line
We are big fans of both Plonk and Winc and have to say that the clubs would undoubtedly appeal to quite a different audience. In this comparison, our vote goes to Winc – We found it to be super affordable wine club membership, with an impressive variety of great wines. it is a great option for both wine newbies and wine lovers who are looking for good quality day-to-day wines.
We were also impressed by their well-established and effective personalization process.