| | | |
| --- | --- | --- |
| | | |
| | | |
| | Every One, Two Or Three Month | |
| | Award winning Wines, Rose', Sparkling | Exclusive Wines Expertly-Selected |
| | | |
| 100% satisfaction guaranteed | | |
If you love wine and want to expand your wine knowledge, then wine clubs are just for you! They offer a way for their members to travel the extensive wine regions across the globe and taste wines matched to their palates. Wine Clubs are also a way to enjoy the experience of wine experts who source wines from wineries that are not often available through normal retail channels. As a bonus, you can enjoy all the benefits of a wine club from the comfort of your own home, as your wine club deliveries arrive at your own front door!
This type of service is becoming increasingly popular, and as a result, the number of companies offering wine club memberships has grown substantially. To help you work out which wine club is the best for you, the Wine Club Reviews provides in-depth company profiles and wine club comparisons. On our website, you can find all the information you need to pick which wine club company you would like to try.
In our comparison today, we are going to be looking at WSJ and Firstleaf wine clubs. Both wine clubs offer an incredibly affordable experience with a diverse selection of domestic and international wines.
The clubs and available plans:
The WSJ wine club has three steps for members. They are as follows:
The Introductory Offer is available for customers when they join the WSJ wine club. The incredibly attractive offer is made up of a dozen bottles of wine plus a changing bonus gift for just $69.99.   This offer is a wonderful way to introduce yourself to the club and taste a range of lovely wines at amazing prices.
The Discovery Club is a delivery of a dozen bottles of hand-picked wines that arrive quarterly. You can opt for a red, white or mixed selection. Wines will include award-winning wines and wines that members regularly rank as their favorites.
The Premier Club is an additional option from the WSJ wine club that gives members access to a list of international and domestic premier wines.
The Firstleaf wine club has two different steps for members. They are as follows:
The Introductory Shipment is three bottles of wine delivered to you for just $15. The club picks the bottles according to your answers of a short, simple quiz that members are asked to complete to activate their personalization process. You are asked to rank the bottles received in the introductory shipment so that Firstleaf can further refine your tasting profile. The club offers a different selection of introductory box options that include award-winning wines, Founder's favourite and Big Reds.
The Club Shipments are your regular deliveries that occur after you have received and ranked your introductory shipment. These shipments include six bottles of wine that Firstleaf selects according to your profile. You can edit this box before shipping and select the regularity of your delivery. You have a choice of monthly or every second or third month.
Who is it for?
Both the WSJ and the Firstleaf wine clubs are ideal for wine lovers who are wanting to enjoy a diverse selection of domestic and international wines at an affordable price.  
Main Benefits:
The WSJ wine club:
Twelve top-class wines delivered every three months.
Affordable format
Club membership is very flexible allowing for edits of orders, skipping deliveries and canceling your an account at any time.
Membership includes 100% money back guarantee on all wines.
Firstleaf wine club:
A diverse wine list that includes international and local wine selections
Affordable format
Membership includes ongoing personalization
Flexibility to select regularity of deliveries
The personalization process:
The WSJ wine club:
The initial delivery that you receive from WSJ wine club is not personalized though you can specify that you would prefer a red, white or mixed selection. You do have the opportunity to rank the wines you receive in this delivery and all ongoing deliveries which means that WSJ can create and update your tasting profile which will influence the selection of future deliveries.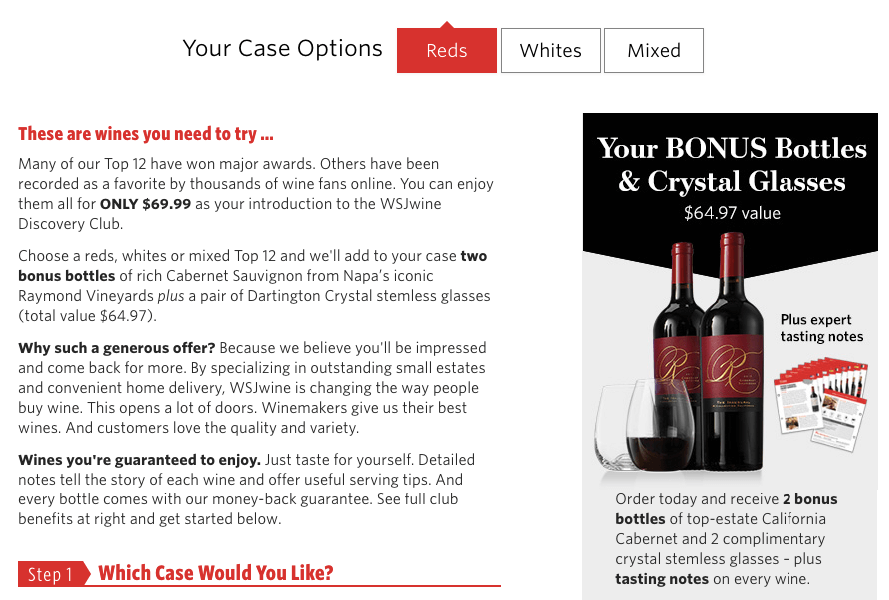 Firstleaf wine club:
As soon as you have set up your account, you will be asked to answer a few simple questions to establish your tasting profile. Your introductory shipment will be selected based on your answers. For all future deliveries, you are asked to submit feedback on all wines that you taste. This process allows your tasting profile to develop as you provide ongoing feedback on all deliveries.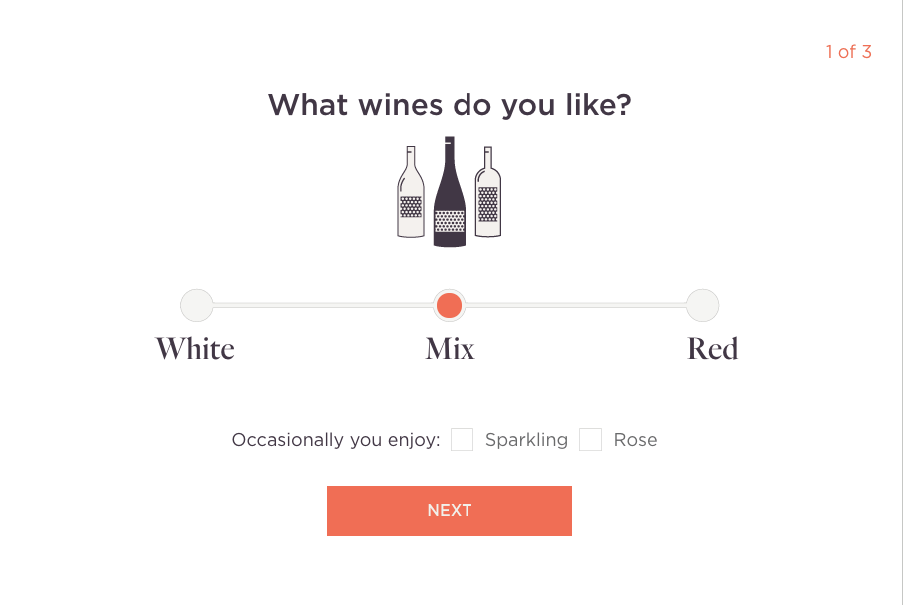 Wine Advent Calendar of 24 mini-bottles For $149.99 + FREE Shipping
The website and ordering process:
Both WSJ and the Firstleaf wine clubs have very easy to navigate websites where you can find out all the information you need about their wine club membership. Establishing your account and subscribing is very easy, and once you have an account, you can manage your details, stipulate deliveries, edit your selections, skip deliveries when required and cancel your account when necessary.
Please note that someone 21+ must be available to sign for the order at delivery which is a legal necessity for wine deliveries.
The wines:
Our team at the Wine Club Review makes sure that we go through the membership process and try the wines of every club that we review. By doing this, we ensure that the information we are providing comes from first-hand experience. We enjoyed our experience with both WSJ and Firstleaf and were impressed by both clubs.
The WSJ wine club is an affordable club that gives members access to a diverse range of international and domestic wines. As a WSJ wine club member, you will be able to taste wines that have not only received international recognition but also try wines that come from smaller boutique estates that you would rarely see in your local wine store. The box choices that are available through the WSJ wine club are impressive and include choices like Reds of the year, Sauvignons of the Year, Award-Winning Reds and many more.
Firstleaf is a wine club that is very proud of the fact that they work directly with the vineyards and wineries to cut out the middleman and offer their members substantial savings on their wine. Prices can be up to 60% lower than normal retail prices. Their team is constantly hard at work selecting an impressive range of wines from both local and international wineries. They like to include well-known wines along with boutique offerings that are rumored to be the 'next big thing'.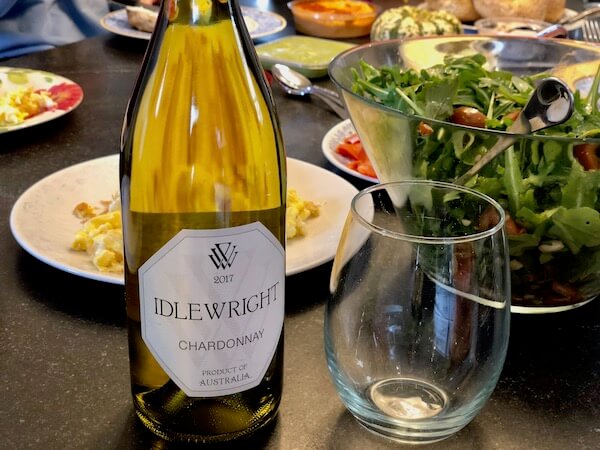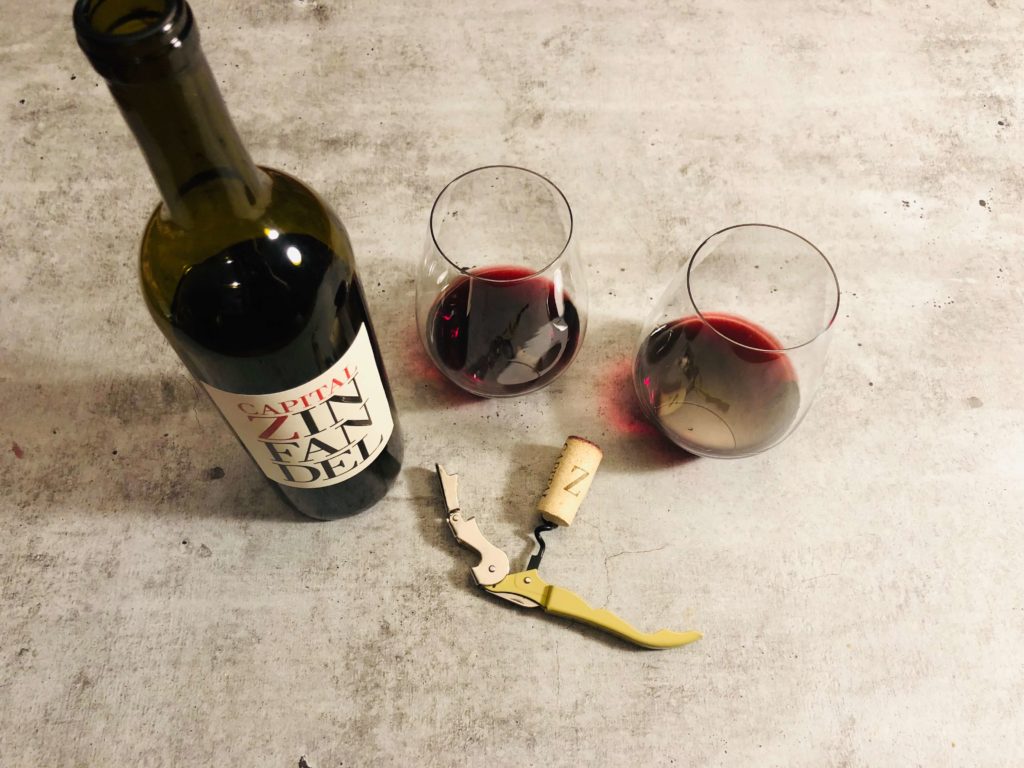 The Bottom Line
We enjoyed our experiences with both WSJ and Firstleaf, and it was a hard one to call! But in our comparisons, we have to select a winner, and in this instance it was Firstleaf. We loved their amazing introductory offer of three bottles of wine for just $15.00. We also thought that they offered an impressive selection of domestic and international wines at very satisfactory prices, and all the wines we tasted were very good!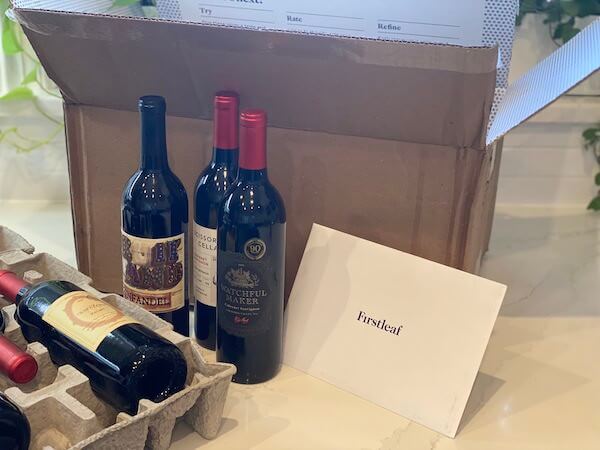 6 bottle for $39.95 + free shipping!