In the last several years, monthly wine subscription options have been growing like mushrooms after the rain, for a few good reasons. Whether because after Covid, everyone wants the comfort of a subscription box arriving at the door or because wine is gaining more and more popularity.
The result is that as a wine lover, you have many new options to explore – and one of them is Wine Awesomeness.
Aside from choosing a cool brand name, Wine Awesomeness is self-described as a "monthly wine journey curated for adventurous souls."
In this Wine Awesomeness review, we will explore many aspects of this service – the wines, the plans offered, the value for money, the customer support, and more.
What Is the Wine Awesomeness Wine Club?
Wine Awesomeness was set up with the mission to curate the best international wines from all over the world. One key characteristic of the wines they select for their offerings is that they must have great stories behind them, besides just tasting great. All in all, members are presented with delicious red, white, or a mix of wines every month.
Wine Awesomeness Subscription Wine Plan
Membership is highly recommended to experience all this Wine club has to offer. The subscription plan includes many great benefits. There are two different subscription box plans to consider:
The 3-bottle membership gets you three wines and wine cellar access. You also get free delivery and 20% off all your wine reorders.
The 6-bottle membership offers six wines instead of three at a better price per bottle and all the other benefits of the lower plan.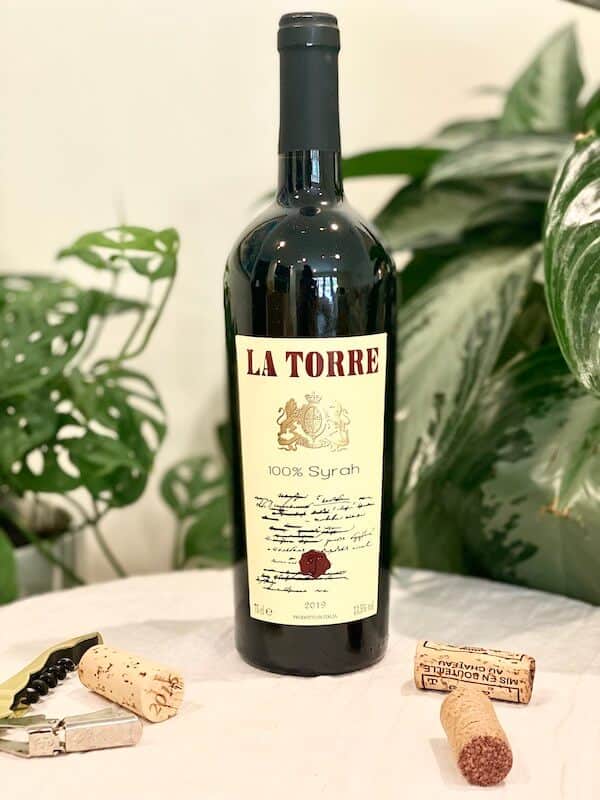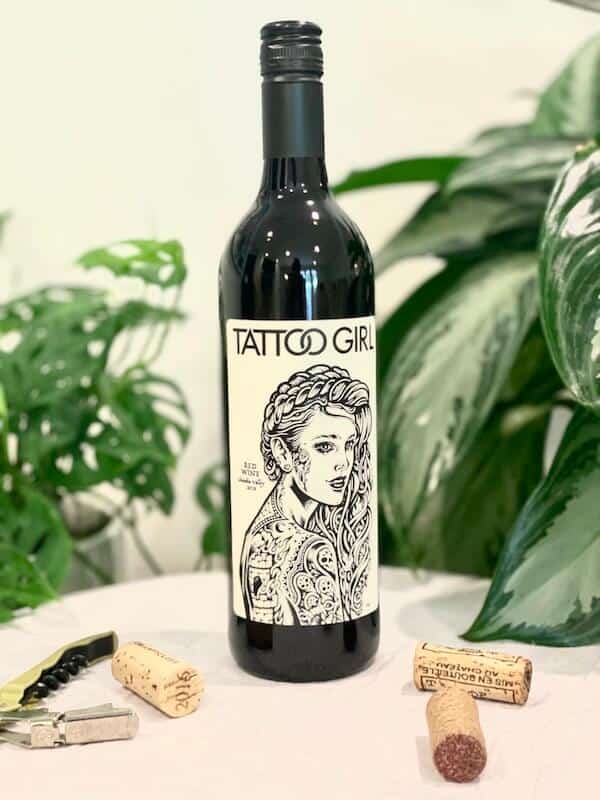 Who is the Wine Awesomeness wine club for?
In our Wine Awesomeness review, one thing that stood out was that this wine club catered to a specific section of wine drinkers. As we see it, the target group is those who want to taste and enjoy specially curated new wine worldwide.
The international wines are delivered complete with tasting notes and recipe ideas, making the entire process blissful for those who want to have a whole experience. 
Main Benefits of the Wine Awesomeness Wine Club
We found that joining the Wine Awesomeness comes with some specific benefits worth exploring if you love great wine. Here are the main ones:
Members enjoy free delivery and 20% off the wine list, bringing affordable wines to your doorstep each month.
Members receive first access to new wine each month. The wine box is a delightful mix of new varieties to try.
Members also gain exclusive access to wines yet to be listed and those made in small batches.
Each month, members can expect some monthly member perks. These perks could be anything from fun deals on wine selections to special rewards and more.
Being a member is a gateway to wine cellar access.  With your monthly shipments of wine, you also receive digital tasting notes, ideas for recipe pairings, and personal ratings and reviews of high-quality wines.
As a wine club member, you pay a flat membership fee, so there are no extra or hidden charges to expect.

Holidays Deal! $100 OFF to stock up on wines, Use Code TURKEY100
Wine Awesomeness Wine Subscription Membership Length
There are multiple options to choose from when purchasing a subscription to Wine Awesomeness. You can select a 3, 6, or 12-month length for your subscription. Each delivery offers the choice between three or six bottles of wine.
Once you select the length of your subscription and the number of bottles you receive each month, there is one additional choice. First, you get to decide between all reds, all whites, or a combination with the three-bottle per month subscription.
Wine Awesomeness Wine Club Subscription Flexibility
Because the wine club understands different tastes and preferences, a flexible subscription plan is available. 
Those happy with a three-bottle wine plan can opt for this membership plan. The six-bottle program is offered for those who want variety. 
Both plans come with wine cellar access, free delivery, and 20% off reordering of wines you loved. 
Wine Awesomeness also gives you the flexibility to choose between reds, whites, or a mixed box. As for now, this wine club does not offer a personalized service.
If a club membership plan is not something you currently want, you can also visit the website and order new wines on the retail side. Retail customers might not get all the perks that come with a wine subscription membership, but they can still choose any of the great wines specially curated from around the world.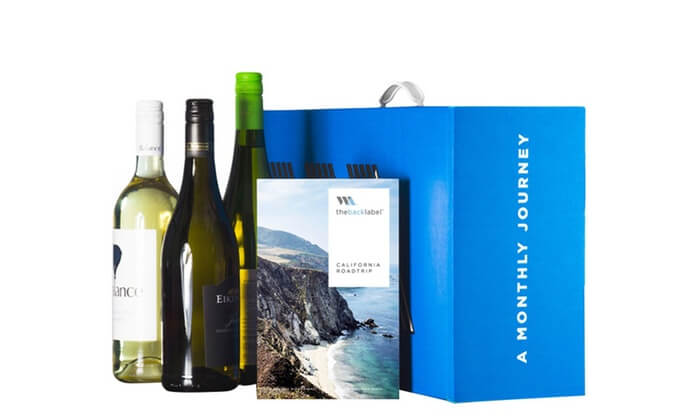 Holidays Deal! $100 OFF to stock up on wines, Use Code TURKEY100
The Ordering Process of Wine Awesomeness Wine Club
Ordering from Wine Awesomeness is easy to do. It's entirely online. You can either sign up for a membership wine club or head directly to the shop menu to view all the top picks from the international wine industry. Under the shop menu, there is an option to view wines categorized by grape, country, type, or collection. 
Once you have selected all the wines you wish to order or selected the wine club option, you can proceed to the checkout page. You type in your billing and shipping information for express checkout or simply log in if you are already a Wine Awesomeness club member.
Shipping and handling rates, charges, and information are displayed on this page. Once you approve it, you can proceed to the next page by selecting the "place your order" icon. Orders take two to seven days to be shipped.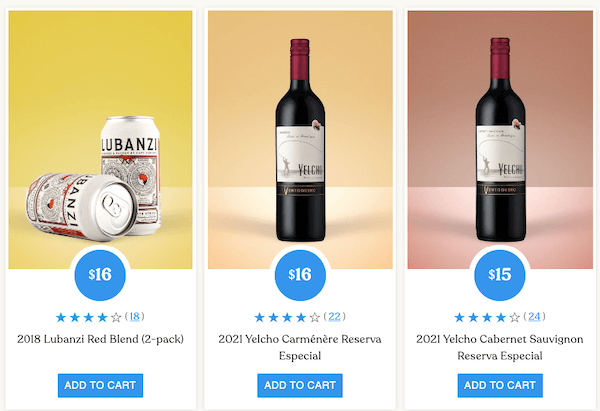 Variety of Wine Awesomeness Awesome Wines
One of the key perks of being a wine club member with Wine Awesomeness is access to many wine options—red, white, rose', unique grapes, and more. In addition, several wine categories are listed on the website, so as a wine lover, you can pick by grape, country type, and more (for a one-time purchase).
There is cabernet sauvignon, chardonnay, pinot noir, sauvignon blanc, and shiraz/syrah under grape. If you are sorting by country, the options are the USA, Spain/ Portugal, Chile/ Argentina, South Africa, Germany/ Slovenia, and Australia/ New Zealand. Under the wine type selection, there are red wines, white wines, rose, and sparkling. 
The Wine Awesomeness website has several collections running for those who prefer a specific theme. These are organic, Mary Taylor wines, cans, mystery, and Friendsgiving.
While shopping for wine, other options include seeing what's new, viewing past member boxes, or simply looking at all wines in one place. You can also opt to gift a bottle of wine to someone you know has a taste for traditional wine or something new and unique. 

Holidays Deal! $100 OFF to stock up on wines, Use Code TURKEY100
Our Tasting Experience With the Wines
2019 Tiza Tempranillo
The Tiza Tempranillo is a delicious wine variety from La Mancha, Spain. It features juicy red fruit flavor notes with a hint of dark chocolate to balance the flavor. This wine offers a medium acidity and body, creating a smooth taste.
2019 Anima Osca Cabernet Sauvignon
The 2019 Anima Osca Cabernet Sauvignon is a top choice from Molise, Italy. This wine is fresh, bold, and well-balanced with moderate levels of acidity, tannins, body, and fruit. Each sip provides a spicy, dark fruit flavor.
2018 Tattoo Girl Red Blend
This blend consists of merlot, cabernet sauvignon, and malbec, focusing on Merlot. It's a bold wine that provides a delicious fruity flavor that balances well with the cocoa inclusions. The 2018 Tattoo Girl Red Blend also provides an unexpected smoky aroma.
The Wine Awesomeness Wine Club Delivery Box
The wine delivery box comes packed with adventure each month. Besides your wine selection for that month, you also receive exciting stories and recipe pairings to help you enjoy the wine that much more.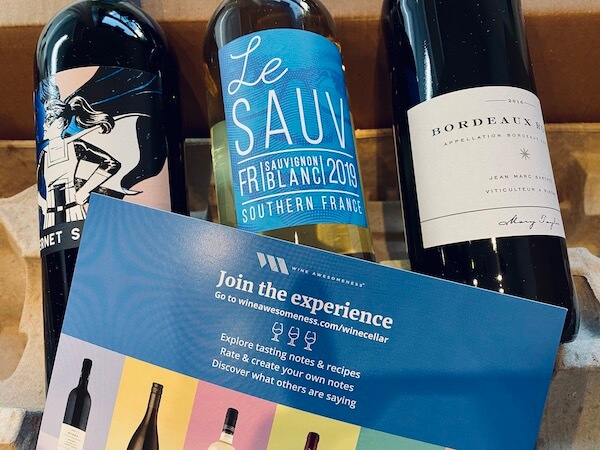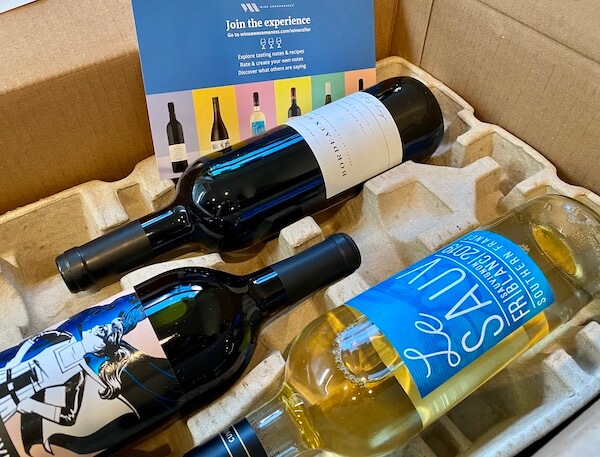 The Wine Awesomeness Wine Club Customer Support
If you face any challenges when placing your order and afterward, you can contact customer support. If you are looking for specific information regarding order cancellations, refunds, errors, and other order-related questions, you can explore the FAQ section under orders.
You can also find FAQs on billing and shipping-related information. If you cannot find the answers you are looking for online, you can reach customer service by submitting a request online here – https://support.wineawesomeness.com/hc/en-us/requests/new, or by Chat. To stay updated with what is happening with the wine club, you can also join their email list. 
Wine Awesomeness Wine Club Delivery Areas
Wine Awesomeness ships across the United States, with warehouses located in Albany, New York, and Napa Valley, California.
The only states the company cannot ship wine to are Rhode Island, Arkansas, Delaware, Mississippi, Alaska, Kentucky, South Dakota, Hawaii, and Utah.
You can see the full map here below: 
How Is Wine Awesomeness Differences From The Competitors?
You'll notice a few differences when ordering Wine Awesomeness over options from competitors.
The first significant thing is the excellent quality of wine received from Wine Awesomeness. Compared to other wine clubs in the same price range, this club offers a good value for your money, especially in the six-bottle plan.
Another difference is that this wine club has a more impersonal feel than options like Plonk, as the website is very streamlined. There's no option to call customer service, though you can contact the team via a chat option on their website.
However, there are also many benefits to Wine Awesomeness that other wine clubs don't offer. For example, you can view what types of wines come in each box via a page dedicated to member boxes.
Additionally, it's straightforward to control your membership settings without contacting customer support. You can easily make changes to your account online after you sign in, providing flexibility on your membership.
Bottom line – Do We Recommend Wine Awesomeness Wine Subscription?
All in all, we loved the Wine Awesomeness Members' experience!
Customers have some flexibility between which packages they want to receive each month. The wide selection of wines and additional information provided with the wine box is mainly geared toward people looking for an experiential wine club. Whether you want red, all white, traditional wine varieties, something from a collection, or something completely new, this wine club has you covered.
With Wine Awesomeness, you don't just receive great wine. Instead, you are made a part of the stories behind the wines and even provided with food pairing information.
We recommend this wine subscription service for its wine diversity and the entire wine experience offered