Wine clubs have become an increasingly popular way of enhancing your wine tasting experience.  They are a great way of ensuring that you have a regular supply of wine arriving at your door stress and hassle-free.   
They are also a wonderful way of trying new and different wines that have been selected by a knowledgeable buyer who generally has much more pricing power than you have! 
The fact that wine clubs are growing in popularity means that the industry is expanding and there is quite a lot of choice out there! That is where we come in. At the Wine Club Review, as well as looking at individual companies, we also offer wine club comparisons, so you can be better equipped to decide which is the best wine club for you.  
In our wine club comparison today, we are looking at Winc and the WSJ wine club.  Winc is a Californian-based wine club that specializes in Californian wines and aims to make your tasting journey enjoyable and user-friendly.  The WSJ wine club offers a 12-case wine subscription box at one of the most affordable prices. They have a diverse selection of domestic and international wines that can be delivered every quarter.
So let's dive into our comparison and show you what is offered by both!
The clubs and available plans
The Winc wine club delivers 4 full-sized bottles of wine every month as part of their subscription service.   You can advise if you prefer an all red, all white or mixed delivery.
The WSJ wine club includes three different components. Their very attractive Introductory Offer, the Discovery Club, and the Premier Club.  Details are as follows.
The Introductory Offer: this unique offer is for members when they first start out in the WSJ wine club and includes an incredible 12 bottles of wine plus a bonus gift for just $69.99.  This is obviously not the regular club prices but is a great way to introduce yourself to the club.
The Discovery Club:  the Discovery Club involves the delivery of 12 bottles of the club's recommended wines. With this delivery, you can select a red, white, or mixed box. Your delivery is made up of award-winning wines and wines that have received high rankings from wine club members.  After the first delivery, the Discovery Club delivers a 12-bottle case every quarter.
The Premier Club: the Premier Club gives you access to a superior wine selection that includes some of the world's most sought-after wines.  
Who is it for?
Winc is ideal for those who enjoy Californian wines and who are after a wine club experiences that are simple, straightforward and affordable.
The WSJ wine club is well suited to those who would like to experience a range of wines from around the world in an affordable format.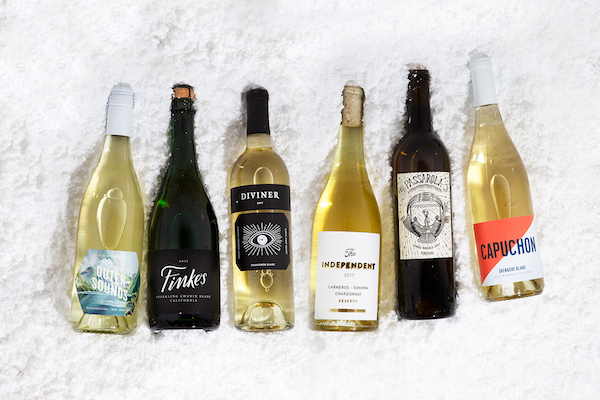 Main Benefits:
Winc:
Affordable with reasonable prices.
A diverse selection of Californian wines.
Wines are personally matched to you, with a personal taste profile.
You have the flexibility to edit your selection.
Feedback allows your recommendations to improve and become more targeted.
Additional 10% off when you place any orders for 12 bottles or more.
The WSJ wine club:
12 first-class wines received every quarter.
20% savings on all club cases after the discovery box for members.
Membership comes with a great deal of flexibility – you can edit your order, skip delivery and cancel at any time.
Detailed tasting notes and pairing recommendations accompany each wine
100% money–back guarantee on all wines that you order.  
The personalization process:
Winc:
Winc ensures that wines are matched to your palate with their Palate Profile. Your palate profile is initially created online by answering a few short questions.  This profile is constantly updated as you submit ratings and feedback on each wine that you receive from Winc.   As a result, your wine recommendations become increasingly better suited to your palate.
The WSJ wine club:
Initially the WSJ wine club has minimal personalization other than including the option to select whether you would like a red, white or mixed box.   Once you receive this first and very attractive order, you are encouraged to rank the wines via your online login. This is super easy to do and will then enable all future wines to be personally matched to your tasting profile.
The website and ordering process:
Both Winc and the WSJ wine club have very simple to follow subscription processes, and websites that are easy to navigate.
It is very important to note with any wine deliveries, that someone 21+ must be available to sign for the order at delivery.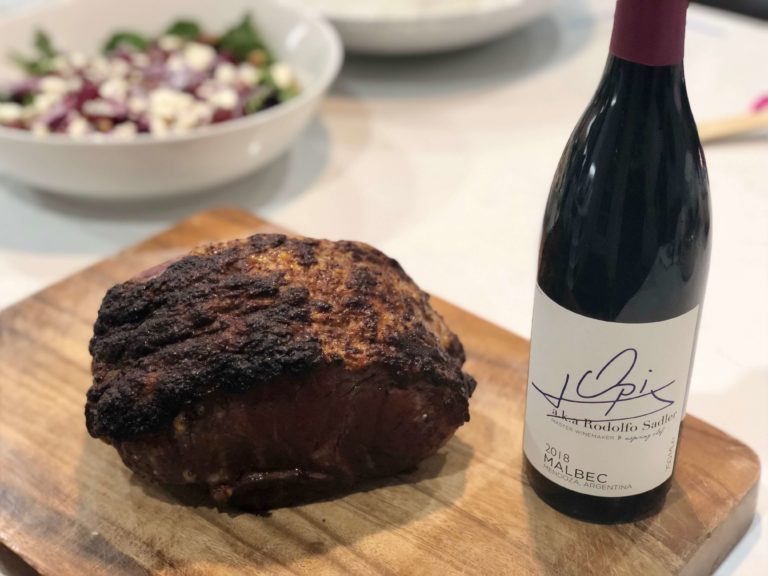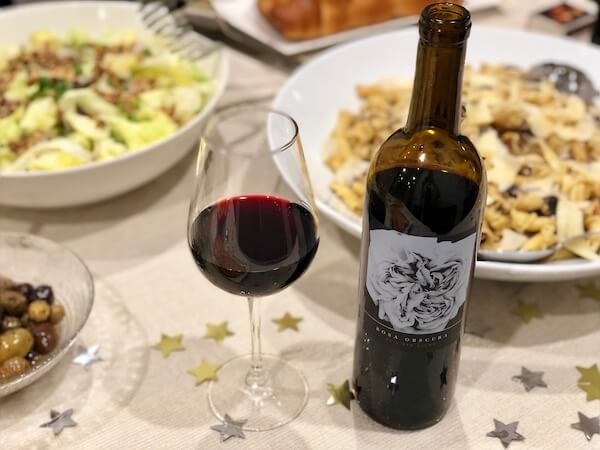 The wines:
At the Wine Club Review, it is important to note that we try the wines of all the wine clubs that we review. As we taste everything, this means our reviews are taken from first-hand experience and are completely unbiased.   We had very positive tasting experiences with both Winc and the WSJ wine club.
Winc aims to make the wine club experience as easy as possible.  They are a Californian based winery who offers their members a one of a kind membership experience.  As a member you will have access to over a hundred hand-picked wines. The selection ranges from classic well-known wines to more unusual boutique vineyard creations.
The WSJ wine club wines include wines that have received countless major awards and have been repeatedly recorded as a favourite by wine club members online.  They specialize in small estates and they have an incredibly diverse wine selection with many different boxes to choose from. Some of these include Reds of the Year, Award-Winning Reds, World-Class Cabernet Collection, Sauvignons of the Year and the list goes on!
Bottom Line:
We had a positive experience with both Winc and the WSJ wine club but in this battle our preferred wine club would be the WSJ wine club.  WSJ wine club is one of the first wine clubs in the industry and it has an incredible selection of award-winning wines from both America and around the world. The club offering of a case of 12 bottles represents great value for money, with the highlight of their extremely affordable and attractive Introductory Offer.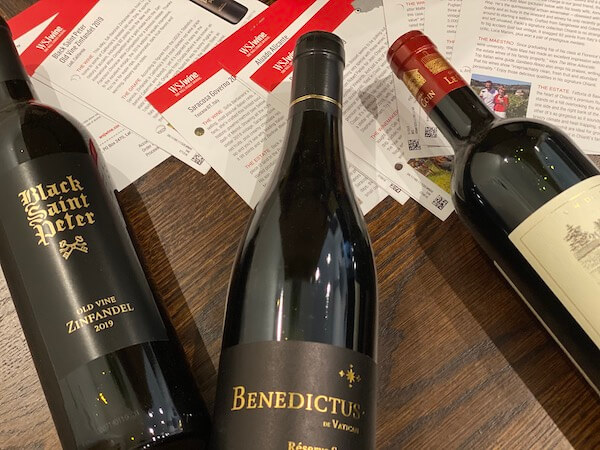 Wine Advent Calendar of 24 mini-bottles For $149.99 + FREE Shipping