Wine clubs offer their members a way of tasting the most incredible wines from wine regions from all over the US and the globe. A wine club membership is stress-free and gives you access to wines that have been hand-picked and in most cases matched to your palate. Another great reason to consider a wine club membership is that as a member, you will often be receiving wines that would be almost impossible to source through normal retail channels.
Due to the growing popularity of this type of service, there are an increasing amount of wine club companies, and it can be hard working out which is the best suited for you. This is where the Wine Club Reviews comes in! Our experienced team of wine experts provides details company reviews and in-depth company comparisons. We make sure that you have the information on hand to decide which is the best membership for you.
Today, in our comparison we are going to be looking at the WSJ and the Tasting Room wine clubs. The WSJ wine club has one of the most affordable wine clubs, with an extensive wine list of domestic and international wines. The Tasting Room wine club is all about providing an enjoyable wine club experience that is personalized to your palate, at an affordable price as well.
The clubs and available plans:
The WSJ wine club has three different levels. The first level is their Introductory Offer, then they have the option of the Discovery and Premier Clubs:
The Introductory Offer: this incredible offer is available for customers when they first join the WSJ wine club. The offer includes 12 bottles of wine plus a bonus gift for just $69.99.   This is a very attractive and affordable way to introduce yourself to the club.
The Discovery Club:  the Discovery Club is a quarterly delivery of 12 bottles of the club's recommended wines.  If you prefer you can select a red, white or mixed box. You will receive award-winning wines and wines that have consistently been highly reviewed by other members.
The Premier Club: the Premier Club is an additional option from the WSJ wine club that includes some of the world's most sought-after wines.
The Tasting Room wine club has two different steps:
Firstly, the Tasting Kit is the Tasting Room's exclusive tasting kit made up of 6 mini-bottles of hand-picked wines. The Tasting Kit is designed so that once you provide notes on each wine, the club will be able to create a tasting profile and ascertain which wines you prefer.
Then your regular delivery is the Club box which includes two, six or twelve bottles of wine that arrive monthly or every second or third month.  You can select a red, white or mixed delivery.
The initial steps in the Firstleaf personalization process are that you answer a few simple questions. Based on your answers, your six bottles introductory shipment is selected.
After submitting feedback for the initial shippment, your profile is refined for each subsequent six wines delivery.
By rating all the wines you receive from the club, you ensure that every wine in your future monthly deliveries is increasingly matched to your taste.
The Palate Profile is an essential part of the Winc wine club service. Your Palate Profile is created by answering a short quiz of online questions. The profile is also updated as you submit feedback on each wine delivery you get.
Your Palate Profile plays a signifacent role in choosing your four bottles every month. It is designed to improve constantly, resulting in wine choices that are increasingly targeted to your customer palate.
Who is it for?
Both the WSJ and the Tasting Room wine clubs are great for those who would like to experience a range of domestic and international wines in an affordable format.
Main Benefits:
The WSJ wine club:
A dozen bottles of top-class wines delivered every quarter.
As a member save 20% on all club cases after you have received your discovery box.
Flexible membership with the ability to skip deliveries and cancel at any time.
100% money–back guarantee on all wines that you order.  
Tasting Room:
Affordable membership with flexible options.
Diverse selection of wines from both domestic and international wineries
Unique tasting kit that allows you to try six different wines to establish a tasting profile
Membership involves a personalization process whereby recommendations improve over time
The personalization process:
The WSJ wine club:
The first delivery from WSJ wine club is not personalized, other than giving you the option to select whether you would like a red, white or mixed box.   But once you receive your first delivery, you can rank the wines via your online account, which means that all your future deliveries will be matched to your tasting profile which is an ongoing process.
Tasting Room:
The Tasting Room personalization process begins with answering three short questions to assist in creating a tasting profile. The next step is that you receive your tasting kit made up of 6 mini-bottles which you are asked to taste and rank via your account. Your tasting profile is constantly updated and improved as you provide ongoing feedback on your deliveries.
Wine Advent Calendar of 24 mini-bottles For $149.99 + FREE Shipping
The website and ordering process:
Both WSJ and the Tasting Room wine clubs have very simple to follow subscription processes, and websites that are easy to navigate. Via your account you can rank your wines, opt for red, white or mixed deliveries, skip deliveries when necessary and cancel your account online.
It is very important to note with any wine deliveries, that someone 21+ must be available to sign for the order at delivery.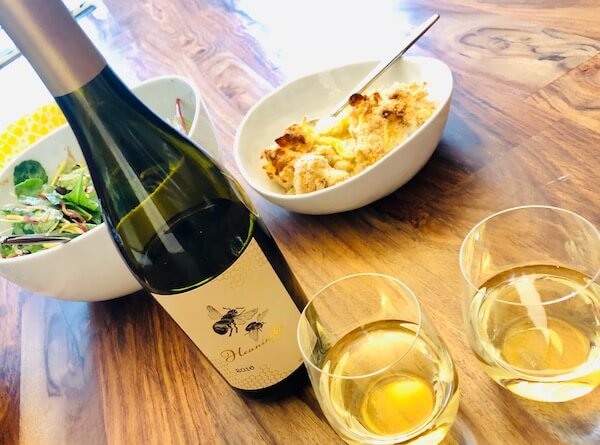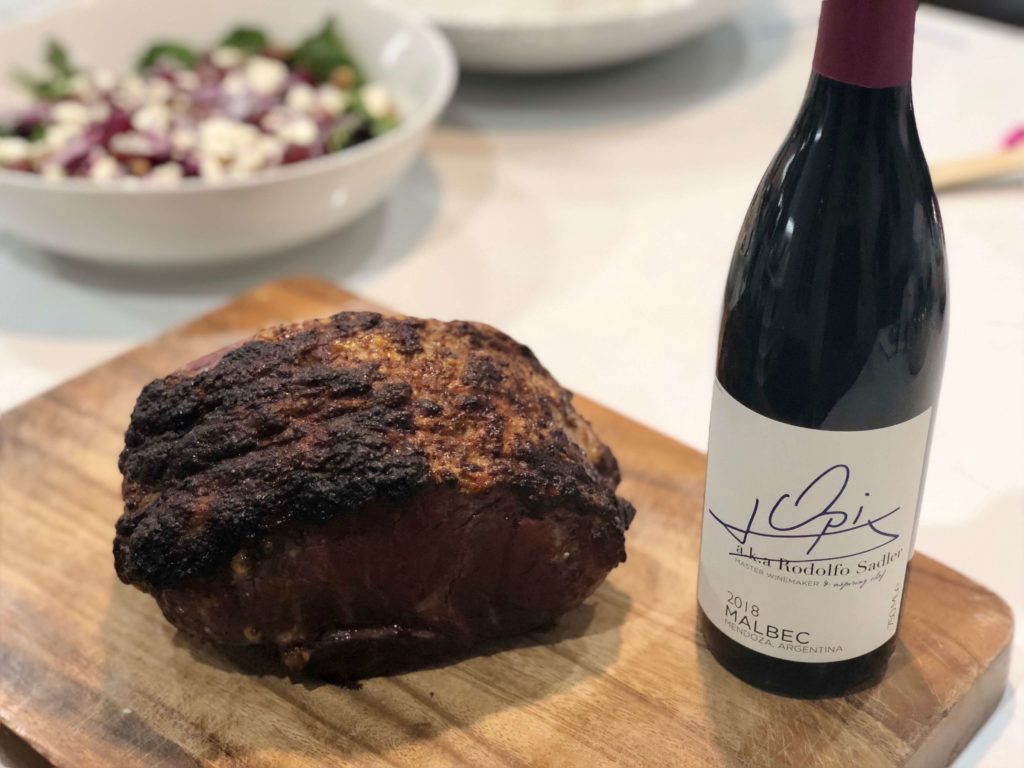 The wines:
At the Wine Club Review, our team of experts make sure that we try all the wines of the wine clubs that we review. This ensures that all information we provide on the wine club companies is gathered from first-hand experience and is completely unbiased. We enjoyed our experiences with both WSJ and the Tasting Room.
As a WSJ wine club member, you will have access to wines that have been recipients of countless awards and have repeatedly received commendations from other wine club members. WSJ loves sourcing wines from smaller estates and their wine selection and wine box option is diverse. Some of your choices will include Reds of the Year, Award-Winning Reds, World-Class Cabernet Collection, Sauvignons of the Year and many others.
Tasting Room provides an international winery collective experience for their members who will experience a range of domestic and international wines. Their wine lists include wines from France, Italy, Argentina and America, just to name a few countries! Tasting Room is also very proud of the fact they cut out the middleman wherever they can to provide wine directly from the wineries to their members. This means substantial savings for members.
Bottom Line:
We enjoyed our tasting and membership experience with both the WSJ wine club and the Tasting Room. Our winner today is the WSJ wine club – mainly because we felt that their introductory box is one of the most attractive in the industry and overall the club offers a great value for your money. They have an impressive wine list with wonderful wines from all over the world.
Wine Advent Calendar of 24 mini-bottles For $149.99 + FREE Shipping