Wine clubs are an excellent way of gaining an ongoing supply of varied, exciting wines. Wine subscription can provide you with some of the best local and international wines. The service is becoming increasingly popular in the US because of its exceptional convenience. There are many Wine club options, making it hard to choose the right one for your needs. 
In this review, we will focus on FirstLeaf and Plonk. Continue reading to find out more. 
First Leaf vs. Plonk – Here we go with the full comparison!
The Available Wine Subscription Plans: 
FirstLeaf
There are two phases to the Firstleaf plan. These are: 
Introductory Shipment: This is made up of a box of three full-size bottles of wine that are specially picked according to some simple questions you have selected during the personalization process. This introductory phase is used to establish your specific taste based on your feedback after receiving the initial shipment. 
Club Shipments: This consists of six bottles of wine that have been matched to the specific types of wine matching your taste profile. This can be a month club shipment (coming every month) or subsequent deliveries every second or third month. It's all up to you. 
Plonk 
The wine service from Plonk is very flexible. You have the option to choose whether you want all red, all white, or a mixed batch. You also have the option to select the number of bottles per shipment – 4, 6, or 12 – and the frequency of shipments. Lastly, you can also choose an ongoing month to month payment or Pay upfront.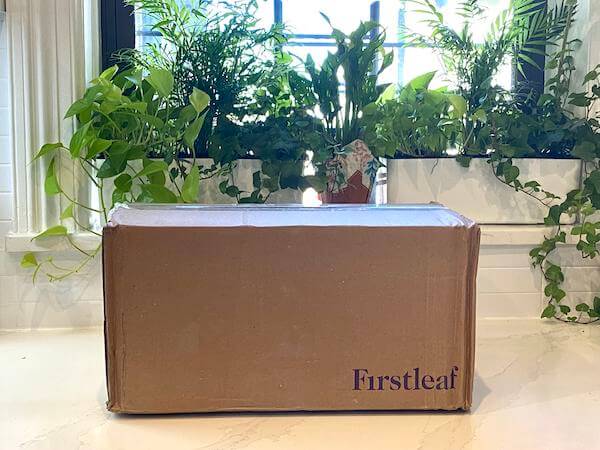 Who is it for?
FirstLeaf 
FirstLeaf is an excellent affordable wine club for wine drinkers who simply love zipping wine and are looking to expand their wine preferences.
The wine supplied by the FirstLeaf wine subscription service comes from California and other wine regions around the world. This makes it the perfect option for those who want to experience local and international wines at an affordable price. 
Plonk 
The Plonk wine club offers high-quality wines that are all organic, sustainable, and natural. This wine club is a good option for wine enthusiasts that appreciate the quality of organic hidden-gem wines from around the world and are open to trying adventurous wines made from interesting less-known types of wines.
Main Benefits of FirstLeaf and Plonk: 
FirstLeaf
Great selection of award-winning wines. 
Affordably-priced – up to 60% less than retail price.
A practical and ongoing personalization process.
100% satisfaction guarantee on wines you didn't like.
An attractive introductory shipment. 
Flexible delivery shipments that can be done on a one, two, or three-month basis. 
Tasting notes on each wine you get.
Plonk
Organic, sustainably grown, and natural wines.
Free shipping for most payment plans.
Flexible subscription – Select 4, 6, or 12 bottles per shipment.
100% satisfaction guarantee.
Tasting notes, plus recommended recipes from Food52 to pair with your wines.
The Personalized Process:
FirstLeaf
FirstLeaf offers a unique personalization process as part of their subscription. The initial personalization process is designed for the client to answer some simple questions about their wine preferences. From there, your initial shipment is formed.
When you get your wine box, you can give feedback on these wines to refine your preferences. With each shipment you get and rank, the algorithm knows to better match you with perfect wines for you!
Plonk
The Plonk wine subscription's personalization process is relatively basic, offering members to choose between a box of all reds, all whites, or a mixed package. The wine selection in each option is not personalized to your taste. In addition to this, you can also choose between two, four, or twelve wine bottles for each shipment.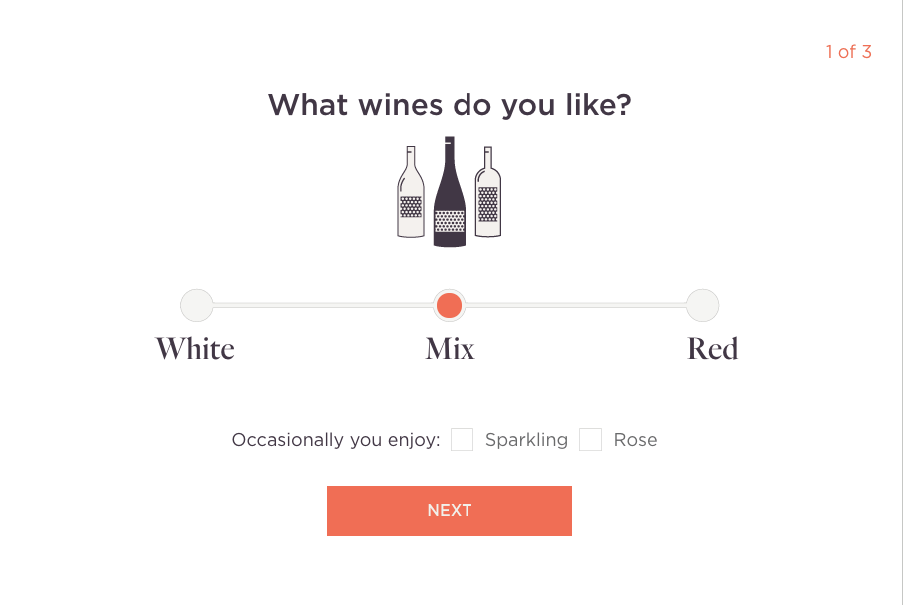 The Plonk and Firstleaf Wine Selection:
To align with our goal of offering an extensive and in-depth review, we, at the Wine Club Reviews, try all of the wine clubs to ensure that we provide the most genuine review possible. You can be assured that our thoughts are based on our first-hand experience. 
After trying a few shipments from both First leaf and Plonk, here are our notes:
FirstLeaf
FirstLeaf prides itself on the excellent wine selection. This is done by employing a wine expert team that focuses on selecting and curating a diverse range of international and local wines.
Some of the wines that have been included in our wine selection shipment have been internationally recognized in wine contests. The majority of the Firstleaf wines are also known as the up and coming hits within the wine industry. 
First leaf is working closely with wineries to provide some of the best quality wines you're likely to find in a wine subscription service. This partnership allows FirstLeaf to offer their wines at incredible prices of up to 60 percent lower than you would pay when purchasing such wines in retail stores. 
Here are a few wines we tried from the Firstleaf collection:
Disorderly Conduct 2016 Dark Bold Red – Judges at the 2018 Women's International Wine Competition unanimously awarded this wine a Double Gold, 97 points, and named it Best of Class. 
Hawthorne Grove Winery – won numerous silver medals, five gold medals, one double gold medal, and was voted 2016 Monterey County Winery of the Year.
Acadine – A perfect reflection of Californian delicate Pinot Noir grape. It is bright, fruity, with some nuttiness from oak influences and a hint of minerality. A delicious wine that we promise that anyone who tastes it would come back for another glass. 
Plonk
Plonk wine subscription is a premium option when it comes to choosing wine. This service is divided into different groups that outline the type of wine you will be receiving. Meaning, you can choose between all reds, all white, or a mix with the best of both.
When looking at the Plonk wine selection, we could clearly see the focus on bringing customers a wide selection of artisanal and sustainably grown, natural, and organic boutique wines. The wines are curated from vineyards from different worldwide wine regions.
Here are a few wines we tried from the Plonk collection:
Averaen Riesling – Super aromatic wine, with delicate notes of pineapple, white nectarine, gardenia and honeysuckle, and beautiful acidity.
Caruso e Minini Catarratto Naturalmente BIO – a fabulous wine! Honeysuckle and citrus blossom-scented. This wine was grown organically and delivers high-toned, salty, mineral freshness that you are sure to enjoy when the weather warms up.
Cendre Mourvedre Petite Sirah – This spicy and velvety great blend of 50% Mourvedre and 50% Petite Sirah comes from the Templeton Gap region of Paso Robles in California. Only 85 cases of this wine bottling were produced, making it rare to find. 
Bottom Line  – In the Firstleaf vs. Plonk Comparison – Our Winner is Firstleaf!
There's no doubt that the service offered by FirstLeaf and Plonk is exceptional.
However, there is one clear winner that takes the cake for us – And that's FIRSTLEAF. 
This decision stems from several reasons:
The quality of FirstLeaf's original wines is incredibly high and available at a very affordable price. Plonk, on the other hand, offers a much higher price point.
FirstLeaf also takes the title because this wine subscription offers an effective customer personalization process that's ongoing, so you're always going to get wines that fit with your preferences.
Last but maybe most important – FirstLeaf works directly with winemakers to create their collection of excellent quality wines. We enjoyed drinking all the wines we got from Firstleaf and highly recommending giving this wine subscription a try.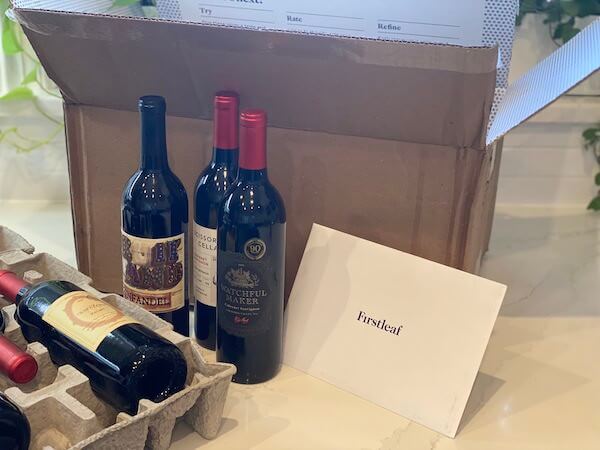 6 bottle for $39.95 + free shipping!