Choosing the Ultimate Rosé Wine Club
Historically,  rosé wines have been associated with long, hot summer days, but they have emerged with a new persona in recent years. You'll find a rosé being picked more frequently than ever before as a wine of the month choice. Now you can even join a rosé wine club to appreciate the pink wine truly. It is no longer regulated to the back seat behind reds and whites. Instead, the rosé has indeed emerged and forged its spot in the heart of wine connoisseurs around the world.
You can now enjoy a glass of delightful Sauvignon Blanc or Pinot Noir whenever you desire by joining a rosé subscription service.
Best Rosé Wine Subscription Boxes Review
Exploring Rosé Wine Club Choices
Winc is one of a kind personalized wine club, suitable for people who enjoy wine and wh...
With a rosé wine club subscription through
Winc Wine Club
, you can enjoy your favorite rose wine every month. The wine delivery service is available in all regions and is a great way to enjoy various delicious wines truly.
The WINC wine subscription company was founded in 2012 and will send you four wines every month at affordable costs. It's a great way to enjoy good wine delivered to your door. 
Subscribing to Rosé Wine on WINC
To subscribe, you simply visit the WINC website and take a few minutes to answer several questions about your taste preference and your favorite wine choices. Initially, you cannot pick a rosé on the wine club monthly choices, and you'll have to choose a white, but after making the white wine choice, you can narrow it down to rosé wine bottle picks as you choose. The subscriptions are easy to understand and use.
When your first shipment arrives, you'll enjoy a variety of rosé wines from leading winemakers from California and worldwide.  You can even choose a sparkling bottle in your shipment. With the wine subscription, the shipping included price makes membership a great cost-saving way to try out and select your favorite wines, with the convenience of getting the delivery box straight to your door.
Some Great Rosé Wines From Winc:
2020 Wonderful Wine Co. Rosé
Get your Zen on with this exceptional rosé. Made from premium organic, pesticide-free grapes cultivated in the South of France, the vegan-friendly wine is bottled without adding sugars.  The Mediterranean Sea climate of the region guarantees early grape ripening, ensuring an early harvest when the fruit is at its sweetest.
This outstanding wine of the month choice won't disappoint with its tart melon, citrus, and berry tasting notes. If you seek a white wine/rose wine combo, then for summertime enjoy then a bottle of this quality rosé won't disappoint and will easily compare with the best-of-the-best.
2020 Loves Me Not Rosé
A Calfornia Favorite
Love is in the air with this pink beauty.  A California wine, 202 Love Me Not Rosé, is bursting with the flavor of ripe fruit that will tantalize and tease your palate. The acidity adds just the right amount of pucker reminiscent of red wine but subtle enough to refresh.
This wine club choice is a fantastic addition to the menu if you serve up spicy dishes that call for a sweet wine that is not overly sugary.
2018 Trés Chic Rosé
Pays d'Oc, France
Close your eyes, inhale and take a sip of this rosé to truly enjoy its tasting notes of berries, citrus, and Herbes de Provence. The grapes that go into this rosé come from the South of France, where they are grown at the optimum temperature to create truly juicy decadence.
The rosé is made from a classic blend of Grenache and Cinsault. The grapes then undergo pressing and are further aged in stainless steel. A glass of this wine is perfect by itself or with your favorite menu choices. Keep a bottle on hand to give as a gift or to enjoy at your leisure.
NV Le Grand Courtâge Sparkling Rosé
France
When it comes to rosé wines, any lover of the wine will tell you that they have to have a sparkling for special occasions. There is nothing like the flavors as they tease your palate with each drink of the bubbly. The delicious rosé wine is perfect for any celebration.
A sparkling wine red/white combo it can make any day memorable. The blushing pink is a mix of red wine and white wine using the Vin Mousseux (lightly sparkling) style. The lovely rosé tastes of ripe red berries and melon. It compliments any menu wonderfully, so all of your dinner dishes become memorable.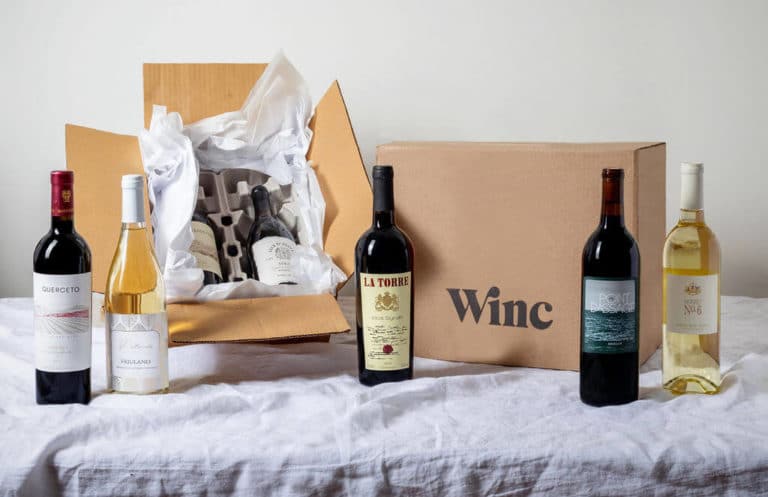 2. Naked Wines Rose Wines
Naked Wines is a one of a kind online wine store that also offers a tempting monthly su...
NakedWines is not a standard wine subscription. Instead, the wine club offers what they call an 'angel' membership. You invest a fixed $40 a month into your Naked Wines piggy bank and use it to buy from a wide array of wines on their website and impressively affordable prices. Also, you get to rate the wine choices to help other angels pick their wine of the month choice.
With close to two million wine club reviews, you can easily pick bottles of the best wine choices.  The wine club offers a nice assortment of rosé wines that are sure to please. Use the reviews to select your favorites and to make ideal pairing picks for the dishes you love when the flavor matters and you want to avoid overshadowing the food.
Some Great Rosé Wines From Naked Wines:
David Akiyoshi Rose of Pinot Noir 2020
A lovely rosé with bursts of raspberry and wild strawberries combined with the slightest citrus influence all mix together for an outstanding finish. Made from Pinot Noir grapes grown in a cool environment, this rosé stands out as one of the best.
Matt Parish Carneros Sonoma Rosé 2020
The rosé has exceptional raspberry and strawberry flavors with a smooth finish. A Napa Valley favorite, the wine is filled with fruity bursts that combine tart and sweet in the perfect balance.
Mike Paterson Marlborough Rosé of Pinot Noir 2020
Known as a juicy sipper, you'll taste strawberry with tangy, robust citrus. This is a real thirst quencher. A New Zealand favorite, the rosé partners with shellfish well.  This wine club choice stands out as a delightful sipper for a hot afternoon.
Mike Paterson Marlborough Rose of Pinot Noir 2020
Known as a juicy rosé wine sipper, you'll taste strawberry with tangy, robust citrus. This is a real thirst quencher. A New Zealand favorite, the rosé goes with shellfish well. Enjoy this wine club choice during a summer chicken barbecue when the flavor will truly stand out with the food choices.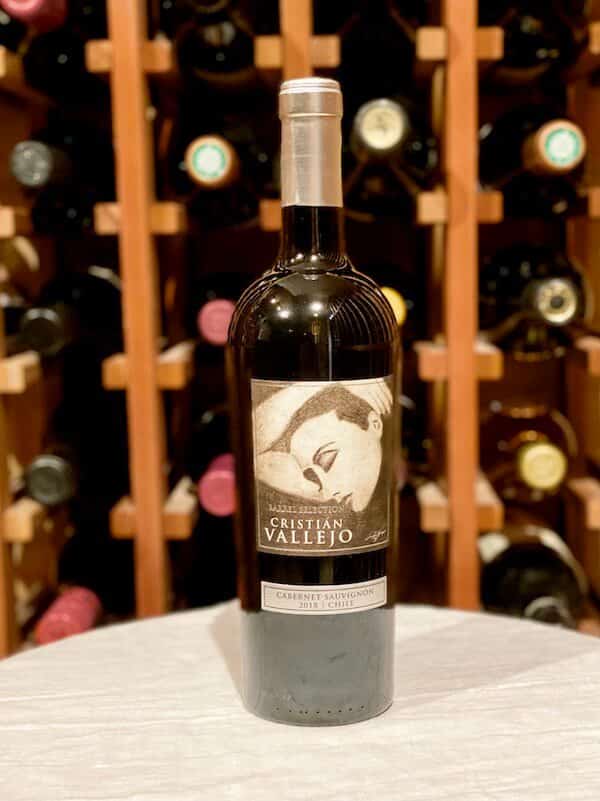 Holiday Deal! $100 OFF 12pk + 3 Gifts Bottles For Only $79.99 + Shipping!
Conclusion
Rosé wine has taken its place at the table. Whatever wine club you pick from the above, you will have a nice assortment of Rosés bottles to enjoy on an ongoing basis.