If you LOVE sipping worldwide wines, you should know that many wine-of-the-month subscriptions offer a perfect way of broadening your international wine-tasting experience.
Wine clubs offer an affordable and convenient way of introducing you to wineries from different countries and regions. It can also be a perfect wine gift for someone you love. It allows a tasting wine experience that would otherwise be hard to find, all in the comfort of your home.
With trained sommeliers and wine selectors working with many wineries, including great boutiques and family-owned wine operations, you will find international wine club membership provides access to a unique range of fine wines from around the globe.
This detailed review will help you explore the best wine club that offers a wine-tasting experience from around the world.
Here Is Our List of Best Monthly Wine Clubs With Worldwide Wine Access
1. Firstleaf Wine Club Membership 
International Wines From Award-Winning Boutique Vineyards
Firstleaf is an affordably-priced, fully personalized wine club with a large portfolio ...
Firstleaf has put together an enviable selection of boutique wines sourced from wine regions worldwide – making it a fantastic wine club for wine lovers and casual drinkers!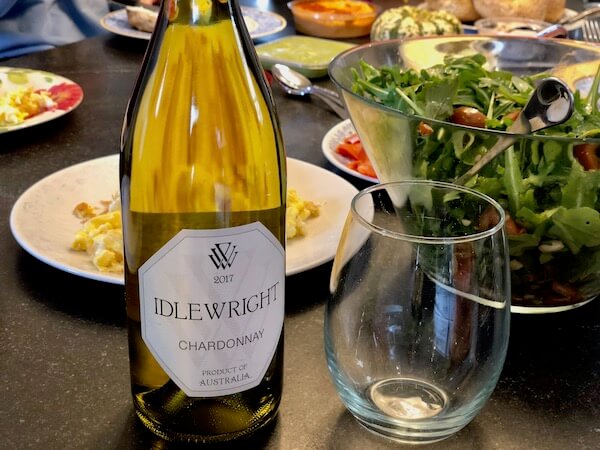 Firstleaf is making every effort to cut out the middleman and work directly with the vineyards and wineries to maintain reasonable prices. Their membership is all about enjoying the world of wine with minimum stress.
The wine club experience is personalized shipments. When registering for the service, you take a quiz to select the wines for your first shipment. Make sure to rate the wines after drinking. The club will then use your feedback to curate an even more accurate wine selection matched to your tasting panel.
Firstleaf Main Features and Benefits
Award-winning wines.
Fantastic introductory shipment offer.
Personalization process – wine matching based on your taste profile.
Flexible delivery frequency – monthly, every other month, or quarterly wine club delivery.
You can edit your wine selections.
Excellent customer service, with a 100% guaranteed refund.
Tasting notes and food pairing tips are available for each wine you get.
Wine club gifts are available!
Cancel at any time with no hidden fees.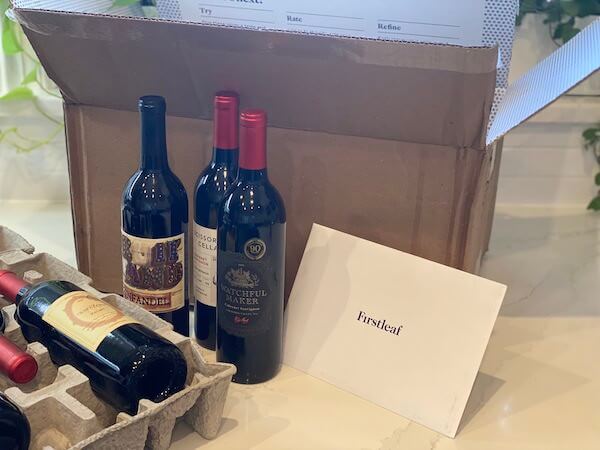 6 bottle for $39.95 + free shipping!
2. Naked Wines
Wine Selection From Small Family Wineries At Best Prices
Naked Wines is a one of a kind online wine store that also offers a tempting monthly su...
This club's unusual format gives its customers access to a fantastic selection of exciting wines at excellent prices. If you are an international wine lover, you will be impressed with the extent of the Naked Wines selection.
The premise behind NakedWines.com is that its customers are 'Angels' – their subscription or one-off purchase fees go towards funding winemakers. 'Angels' also provide ratings and reviews on an ongoing basis of all wines they taste. The setup of Naked Wines assists winemakers in focusing on creating incredible wines. The angels then have access to a beautiful selection of wines representing excellent value for money.
Some of their international wine bottles include french wines, Italian wines, and more. Cases include 'Cabernet Around the World', 'Passport to Southern France', and 'Passport to South Africa', just to name a few.
Naked Wines Main Features and Benefits:
A vast collection of high-quality wines made by artisan wineries.
Great Value for your money – Up to 60% less than retail rates.
Flexible subscription – Invest $40 per month and use it to receive exclusive wines every month.
100% full refund guarantee on wines you didn't like.
Great first Shipment offer!
Skip a delivery or leave at any time with no fee.
Perfect Wine Gift Vouchers are available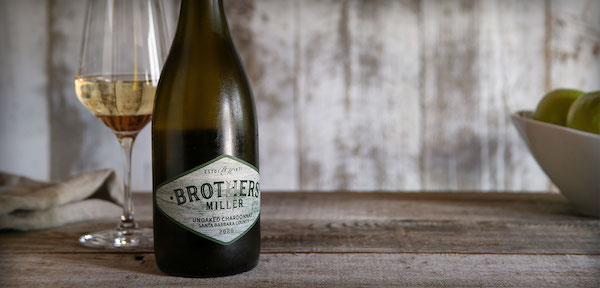 Holiday Deal! $100 OFF 12pk + 3 Gifts Bottles For Only $79.99 + Shipping!
3. Bright Cellars
International Wine Monthly Subscription Service
Bright Cellars is a monthly wine club that matches you with four wines that you'll love...
Bright Cellars wine club is a fantastic monthly wine club that promises the four best-quality international and domestic wines to be personally matched to your tasting panel.
The Bright Cellars MIT grad co-founders have developed a pairing algorithm based on a short 7-question quiz. This algorithm matches their customers with wines that fit perfectly to their taste.
The Bright Cellars wine club is straightforward and includes only one plan type; a monthly delivery of 4 bottles of the best-rated and matched wines. You can choose your preference in terms of red, white, or a mix. You also can skip months or delay your shipments whenever needed.
Bright Cellars Wine Of The Month Main Benefits
New wines to try every month.
Every wine bottle in your box is carefully selected and wrapped.
Good value for money for the best quality wines.
Personalized wine selection based on your taste profiling.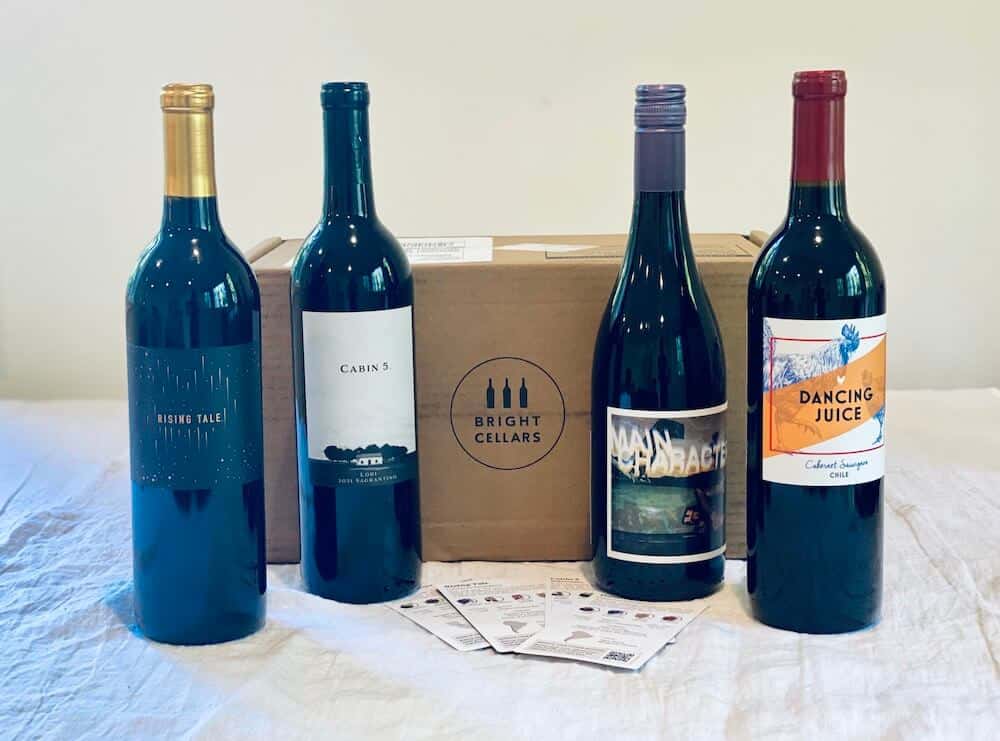 Holiday Deal! Get 6 Bottles For Only $53
4. Plonk
The Organic Wine Subscription

If you wish to discover boutique organic and sustainably sourced wines from small hidde...
If you wish to sip exceptional quality wines from special new wine regions like Slovenia or Sardinia – Plonk is a good wine club to explore. In this wine club, the wines are also organic, biodynamic, or made of sustainably grown grapes.
The Plonk wine experts team does the work for you and explores the best wines from small hidden gems.
Plonk offers three levels of membership – all white, all red, or mixed wine box. You can choose ongoing payments vs. prepaid payments at a lower price and the frequency of deliveries (monthly, every two months, or quarterly).
Plonk Wine Club's Main Benefits
A true wine adventure of international wines.
Organic, natural, or biodynamic wines.
The more you buy, the better price per bottle.
Option for all-white, all-red, or mixed wine box.
Expert recipe pairings and tasting notes.

Join Today and Get $10 OFF Plus Free Shipping!
5. California Wine Club 
International Wine Club with Best Premium Wines From The World

The California Wine Club is all about  introducing you with small family wineries, main...
Despite the name, you would be surprised to know that the California wine of the month club offers a great International series wine subscription that features the best-handcrafted premium wines from small-production wineries from across the world!
Every wine club shipment box includes two handcrafted wines that are rare, typically one red wine and one white wine (but you can also get two of the same red wine). Plus, with each shipment, you will also get tasting notes on the wines and wine tips.
The wines in this series come from wine-making countries like France, Germany, Australia, Argentina, and South Africa, just to name a few, and are all hand-selected and imported directly by the club.
California Wine Club Peju
The California Wine Club International Series Main Benefits:
Monthly Shipment of handcrafted wines from small worldwide wineries.
Access to a personal wine consultant.
$1 ground shipping to most states on a case or half case of wine reorder.
Love It Guarantee – credit refund for wines you didn't like. 
Club gifts – VIP touring and tasting invitations for members.
Flexibility to get a shipment monthly, every other month, or quarterly.

Holiday Deal! Save 10% sitewide! Use Code YES10
6. Gold Medal International Wine Clubs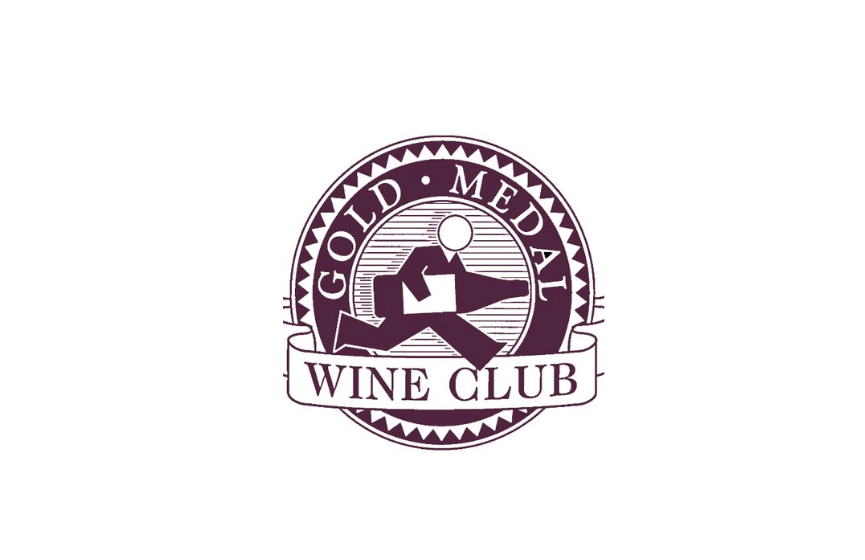 The Gold Medal Wine Club is here to introduce you to the best California wines! The clu...
The Gold Medal Wine Club was one of the country's original wine clubs, with over 25 years of experience delivering quality wine worldwide. The Gold Medal wine club focus on wines that have received medals or got a high rating from wine publications and critics. 
The Gold Medal Wine of the Month Club offers six different memberships, and one of these plans is a dedicated International Wine Club subscription Plan. The Gold Medal Wine Club is well-known for its focus on Californian wines, but its exclusive International Wine Club will take you on an incredible tasting journey around the globe.
The international wine plan provides three bottles of hard-to-find premium worldwide wines per shipment. Their wine list includes wines from hidden wine estates worldwide, including Spain, France, Chile, and more.
As the priority is sourcing artisan and boutique estate bottled wines produced in small batches, you will be experiencing wines that would be almost impossible to source in any other format.
Gold Medal Wine Clubs Main Features and Benefits:
Award-winning and high-quality wine bottles only.
Best worldwide wines, all from small-production and family-owned wineries
A large variety of membership options to fit every taste and budget
Up to 40% OFF Winery Direct Prices
Enhanced tasting notes with every shipment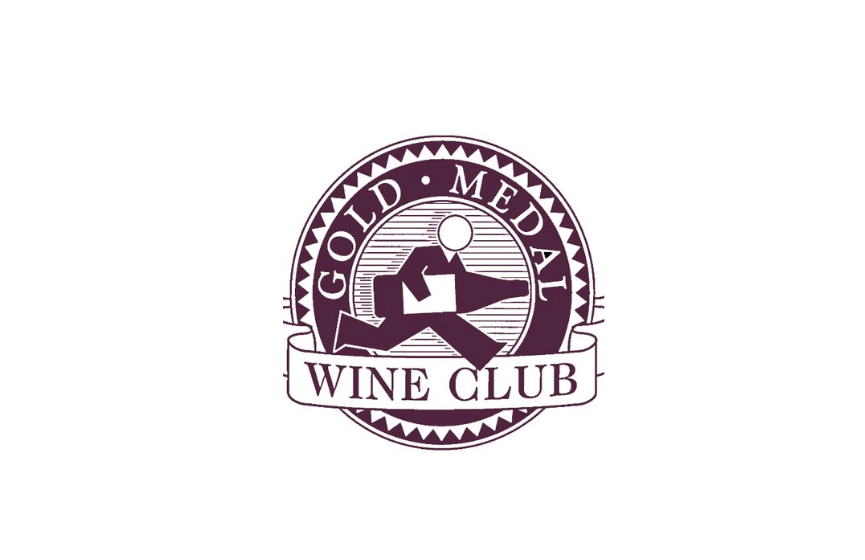 FREE Bottle In 1st Shipment of 4+ Months Subscription! Use Code: MKRBONUSWINE
Our Methodology – Why Trust Us?
It's not a secret that we love wine clubs! Our team members at the Wine Club Reviews have been experts in wine clubs' usage for many years.
To conduct this review, we used only first-hand experience. We give an honest opinion based on purchasing and testing each international wine club and provide information on wine variety, quality of the wines, gifting options, pricing, and more.
Read more about our review process and why you should trust us here.
Are International Wine Clubs Worth It?
We can longly talk about the many benefits of being a wine club member. But First, we believe in transparency, so we want to be clear- we make money when a person signs up for a wine service through our website.
We choose to review wine subscriptions because many of them provide incredible experiences and value! In a nutshell, here are the main elements that make international wine clubs worth it:
Discover fantastic international variety – The above wine clubs offer a good selection of wine from different wine regions – Italian, South African, Australian, French wines, you name it.
Access to small-production wines from boutique vineyards.
Great value for money, better than buying at most local wine stores.
Most wine clubs offer some kind of satisfaction guarantee. That means you won't pay for wines you didn't like (in most cases, you will get an extra free bottle on your next shipment or credit)
Some wine clubs, like Firstleaf and bright Cellars, offer a 100% personalized experience tailored to your taste preferences.
Members can access detailed tasting notes and food pairing tips on each wine bottle.
Last Notes For Our International Best Wine Clubs Review
Firstleaf Is Our Top Pick!
Wine clubs are, without a doubt, a great way to explore new wines from around the world.
Most wine clubs offer significant saving perks compared to regular local wine store prices, plus access to exceptional wines from different wine regions. When joining an international wine club, you can enjoy tasting wine without spending a fortune or having to leave your home!
FAQ
Benefits of Subscribing to an International Wine Of The Month club
Joining a wine club can have a lot of great benefits to consider. Here are what we believe are the best ones:
A discount price on wines, with most wine clubs, offer a 20-60% discount off the retail price of wines for wine club members. 
Early or exclusive access to unique best wine releases and many small production wines worldwide.
Exposing you to new great wines that you may not have tried otherwise. 
Wine box that arrives every month straight to your door, with no need to visit the local wine store.
Some wine subscription services offer invitations to parties and best wine events.
Most wine clubs offer wine gift options for holidays and other special events.
Most wine clubs offer a satisfaction guarantee.
No heavy commitments! Wine clubs offer the flexibility of shipments and allow you to skip a month whenever needed or cancel your account at any time with no hidden obligations.
How to Choose the Best International Wine Club For Your Needs?
There are different needs for different people when it comes to wine subscriptions! Some can focus on the bottom-line price, others on the variety of wines on offer, or on how personalized are the wine boxes you get.
Naked Wines and Firstleaf are affordable wine clubs to join, with both allowing you to rate wines to improve future batches. Other wine clubs, like California wine subscriptions, offer a more upscaled premium wine experience, with many hidden gems and small production wines.
As far as optimization within personalization goes, Bright Cellars or Firstleaf are the best to match the wine selection to your wine tastes by utilizing their top-tier algorithm.
If you are looking for the widest variety of wines– Naked Wines and Firstleaf are great options that offer dozens of different wines for wine drinkers to explore.