Tantalize Your Sweet Tooth
A wine club is an affordable way for wine connoisseurs to enjoy new and favorite wines. In addition, some wine clubs offer you an option to tailor your wine choices to fit your favorite types. Do you like sweet wine? Then you might enjoy joining a sweet wine club.
Many offer simple three-month subscriptions, monthly plans, or limited membership benefits. Wine clubs also make an outstanding gift for family and friends.
Which sweet wine club is the best to join? We at the wine club reviews site have a few leading wine club considerations to help you narrow down your subscription choices. In this review, we will look at leading wine of the month clubs for sweet wines and their wine of the month perks.
Firstleaf Wine Club
Affordable Sweet Wine Club
Firstleaf is an affordably-priced, fully personalized wine club with a large portfolio ...
As a personalized wine club, Firstlef allows you to choose the wines that best fit your particular taste and needs. You will take a customized quiz to select the level of sweetness that best fits your palate. Then choose the types of wines that you enjoy. With over a million customer ratings, this wine club's system can predict the wines you are expected to love and send them directly to your home.
With Firstleaf, you will receive a monthly wine box with six bottles. You can schedule the shipments to fit your schedule and needs.
Firstleaf takes pride in offering a vast collection that includes 92% award-winning wines from local and global winemakers.
Few Great Wines We Loved From FirstLeaf:
Whispering Angel
Caves d'Esclans is well known for its outstanding wines. They use only the best quality grapes obtained from local growers to create a quality standard that is hard to beat. Each bottle is to be savored.
When you sip this rosé, you'll note peach and strawberry undertones are tickling your palate. There is also a light seamless flavor of grapefruit that gives it a refreshingly crisp kick. The mineral structure is wonderfully balanced.
Right Now, California
A California wine that hails from Mendocino County. The sweet wine choice is slightly dry with solid fruity flavors combined with a discernible acidity. You can drink it as a sipper or use it during or after dessert beverage choice to enhance the sweetness of the delicacy you are enjoying.
Rainy Day Rosé 
A dry varietal known for its signature sweet acidity is mouthwatering and bursting with fruit flavors. The slight tartness offsets the sweetness in a perfect balance. It's not an overly sweet wine choice for many, but for those who cannot tolerate a truly syrup-like wine, this is an ideal light choice that is easy on the palate.
Francis Ford Coppola 2019 Sofia Rosé from Monterey County, California
The soft, fragrant perfume of this wine is the first thing you notice. Each sip is filled with lemon, strawberry, and cardamom blended with tangerine. This Rosé goes with a variety of food recipes or as a simple sipper.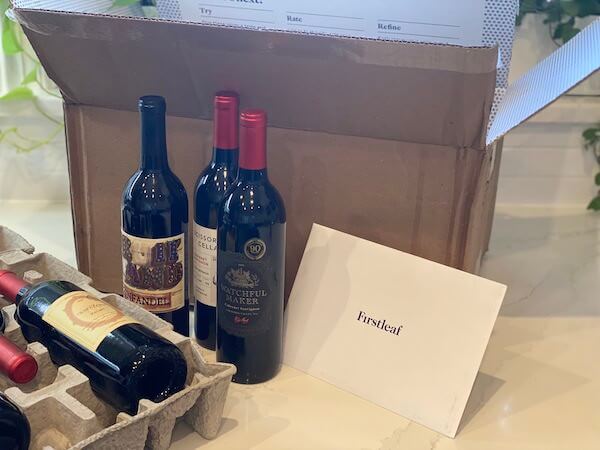 6 bottle for $39.95 + free shipping!
Nakedwines.com
A Unique Wine Store With Many Sweet Wine Options
Naked Wines is a one of a kind online wine store that also offers a tempting monthly su...
Naked Wines is not your standard wine club. Instead, all subscribers become known as 'angels' by paying a monthly fee that can be redeemed into monthly wine delivery. Naked Wines saves the middlemen and can get you closer to the winemaker, so you only pay for the wine. That way, you know you are always promised to pay the fairest price for the wines you choose.
You have access to leave wine notes and also read testimonials by other angels when picking bottles of wine. You can also find related wines based on your previous favorites.
The month club is remarkably rewarding due to the angel membership. You can easily buy sweet wines from their extensive collection. Each of the wines features a brief description with tasting notes. When running a search on Naked Wines, you can filter the wine choices by style, such as sweet, fruity red, white, etc.
Also, you can take the time to read the monthly club reviews about the wine tasting experience of other angels with each varietal. The subscription also provides free shipping.
Few Great Wines We Loved From Nakedwines.com:
Benjamin Darnault Côtes du Rhône Plus 2019
A lively red that stands out when it comes to sweet wines. The juicy red blend features plum, red fruit, and cherry with a pinch of oak. The wine hails from France's Rhone Valley. It is a blend of Syrah and Grenache. The wine is aged eight months in barrels to ensure superb taste.
Francoise Gazeau Cremant de Limoux Brut Classique 2018
Are you craving a sweet fruity bubbly? The Cremant de Limoux is an outstanding sparkling wine choice that boasts delicate bubbles and a smooth flavor. Sip this wine with friends or pair it with a seafood meal.
Matt Parish Sta. Rita Hills Pinot Noir 2019
This barrel-aged Pinot Noir has an intense berry flavor with a touch of cheery. It is remarkably smooth. The varietal has been aged for ten months in French Oak to hone the flavor truly. This is easily a wine of the month choice that any wine club takes pride in.
Eponine Brut Rose NV
A delicately sweet, fruity wine loaded with undertones of strawberry and cherry. It has ultra-fine bubbles that tickle with each sip. The grapes that have gone into this sweet wine came from cool-climate vineyards to make a superior sparkling pink fit for any special occasion. Most sweet wine lovers consider this a definite wine of the month choice.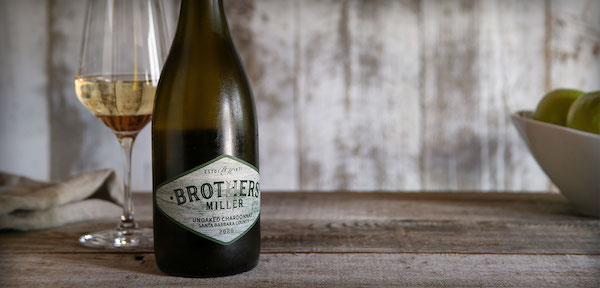 Holiday Deal! $100 OFF 12pk + 3 Gifts Bottles For Only $79.99 + Shipping!
Cellars Wine Club
Sweet Wine of the Month Club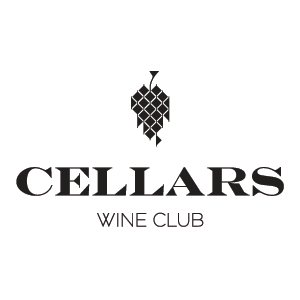 The Cellars Wine Club is a subscription-based wine box service. The service offers a ra...
With Cellars wine club, You can choose from a wide array of wine choices from the USA and global regions. Each one is shipped right to your front door. One of their Wine club plans is dedicated to sweet wines and offers a shipment every month of two bottles of the very best handcrafted and hand-selected wines. 
The wine club also has a no-bad wine policy, so if the bottle is broken on delivery or you simply didn't like the wine, you don't have to worry about the situation. 
The prices are affordable – up to 30% off regular retail prices and free ground shipping – and the subscriptions versatile to meet your needs.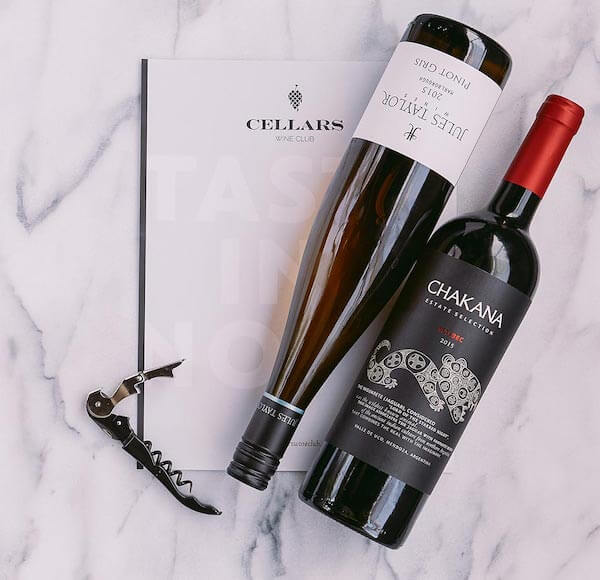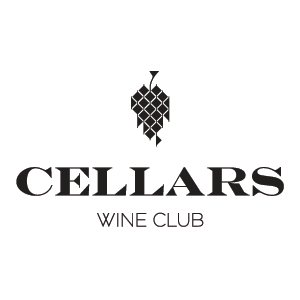 Join Cellars premier wine club TODAY!
WINC Wine Club
An Easy to Use personalized Wine Club
Winc is one of a kind personalized wine club, suitable for people who enjoy wine and wh...
WINC is a straightforward wine club to join if you like sweet wines. As a personalized wine club, you fill out several questions that give them insight into what you like. If you like sweet wines, you will simply add 'sweet' to WINC's filtering system to find the bottles of wine that fit your liking. Overall, the subscription is easy to understand, and if you have any questions, you can contact their customer service for prompt answers about their delivery, shipments, and prices.
With the Winc subscription, you get four-bottle deliveries, mainly from California. You can go monthly or every other month if you need to pause for a break.
Few Great Sweet Wines We Loved From Winc:
2019 Loves Me Not Red Blend – California
When you think of 2019 Loves Me Not Red Blend, you automatically think of juicy red fruit brimming in sweetness. This is a superb-tasting wine that compliments rich foods wonderfully. The winery suggests drinking the bottles at room temperature
2019 Debts & Lessons Riesling – Monterey, California
This Riesling takes the cake with elegance. Crafted by respected winemaker Robert Daughtery, this Riesling is crafted from grapes cultivated near the Pacific Ocean coastline, where the ocean breeze influences the fruit. It is a wonderfully balanced blend of sweetness that has notes of flowers and fruits. The sweeter notes are light without being too honey-like.
2018 Loves Me Not Rosé – California
Taste the lush fruit flavors in this wine, and you'll instantly fall in love. It has a beautiful sweetness that isn't overly weighty. You can drink it alone or use it with a spicy menu choice. When it comes to sweet wines, this one is a winner.
2019 Wall of Sound Red Blend – California
Filled with rich dark fruit notes, this California varietal is a delightful blend of Zinfandel and Cabernet Sauvignon. It also has notes of Merlot. The wine underwent fermentation in a stainless steel tank. The flavor is sweet with just a pinch of spice. Drink the wine with dessert because of its sweeter taste or couple with rich food choices.
Final Notes
Sweet wines were once only favored as so-called 'dessert' wines, but times have changed. Many wine lovers pair them with menu choices, prefer them for special occasions (especially if bubbly or sparkling), and enjoy sipping a glass during the evening hours. You'll now find that many wine clubs offering a variety of choices to meet the demand.
Wine subscriptions have become extremely popular. Wine clubs offer a great way to enjoy new wines at reasonable prices and high convenience. You can indulge yourself or buy it as a gift choice for your loved ones.
We hope this review made it easier for you to choose the best wine club to match your needs. Don't forget to take advantage of the great beginners' promotions we offer our readers! Cheers 🙂