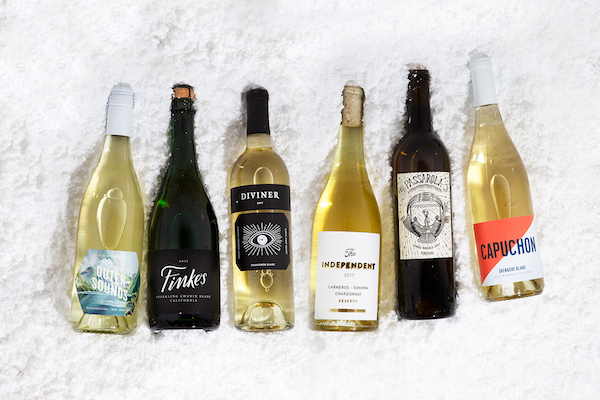 Winc wine club is One of the most known and popular wine clubs. Winc was founded in 2012 by Xander Oxman and Geoff McFarlane. Their shared belief was that wine should be more accessible – simpler to get and easier to enjoy.
Each Winc wine box includes a carefully curated mix of wines from some of the world's best wine regions. Through established partnerships with winemakers worldwide, Winc provides affordable wines of different types and varietals.
When you sign up for the Winc Monthly wine subscription, you are taken through a short taste preference quiz to create your palate profile. You have the option to specify your wine preferences and opt for an only-white wine plan.
In this article, we will give you a firsthand review of the Winc white wines offering.
The Winc White Wine Plan Offer:
Winc offers a straightforward wine subscription – tailor-picked four bottles of wine, matched to your taste profile each month. You can choose all red wines, all white wines, or a mixed box for your monthly shipment.
After each shipment, you are encouraged to add your tasting notes online. Winc uses this information to better match wines for your next deliveries.
The Winc white selection of wines is fantastic and includes white blends, Reisling, Cabernet Sauvignon, Pinot Grigio, Chardonnay, and more.
With Winc, you won't have to worry about long-term commitments. You can skip a month of delivery or cancel at any time.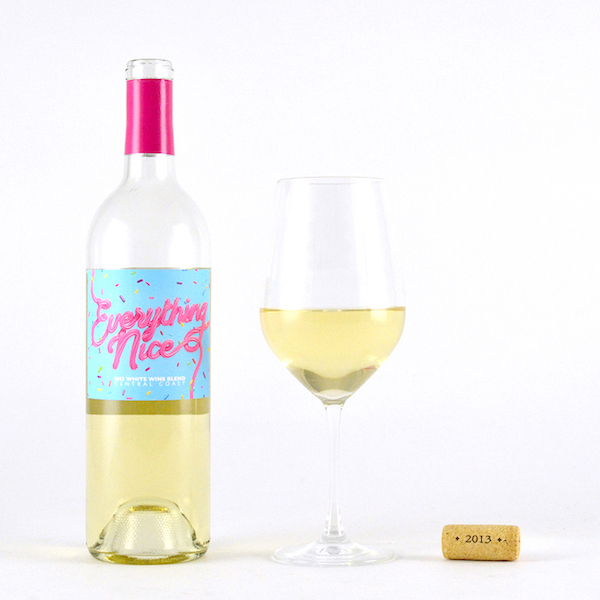 Recommended Winc White Wines to Try:
We have picked five white wines from Winc's wide selection. We tried these out and recommend them to any white wine lover searching for good quality, inexpensive wines.
California wines'
2019 Pacificana Pinot Grigio- This classical Italian Pinot Grigio re-envisioned with some of the best attributes. We enjoyed the special citrus notes in this wine and tasted it paired with some sushi. It also pairs well with fish, salads, and cheese. The wine also has tropical and stone fruit flavors.
2019 Funk Zone White Blend- This wine hails from the winemaking region of Santa Barbara County, California. It is a pleasant and adventurous blend of Viognier, Semillon, Chenin Blanc, and Sauvignon Blanc—all white grapes. Anyone looking for a one-of-a-kind medium body white wine experience should consider Funk Zone. It pairs well with sushi, salad, cheeses, and fries and has floral, tropical, and grassy flavors.
 2019 Yé-Yé White Blend- We enjoyed this modern twist on a classic Spanish wine. Yé-Yé music represents optimism and creativity, so this crisp and bright aromatic wine is undoubtedly true to its name. You can catch notes of honeysuckle, flowers, and white fruit. This wine pairs perfectly with spicy foods. It also goes well with salads and fruits.
2020 Outer Sounds Sauvignon Blanc- If fruity wines are your favorites, we recommend this refreshing wine from Marlborough, New Zealand. You are sure to enjoy the gooseberry, guava, lime, pineapple flavors in this light and dry Sauvignon Blanc. As suggested, we found that that this zesty wine went well with Indian food. You can also try it out with cheese, vegetables, or Thai food.
2015 The Wonderland Project Chardonnay- This wine from Sonoma, California, is a full-body dry wine. As recommended, we chilled this wine, then let it warm up in the glass. Doing this brought out rich vanilla and butterscotch flavors as well as fruity apple and white peach notes. You can pair this organically-farmed Chardonnay with seafood.
Note that all of Winc wines are creates and curated by the company wine specialists and cant be found in your local liquor store!
Our Final Thoughts on the Winc White Wine Plan:
 The Winc white wine plan is just one of the options from Winc's wide selection of affordable wines.
After tasting a few of the Winc white wine portion, We can honestly recommend this wine club plan to any wine drinker looking for classic varietals, modern twists, and refreshingly unique blends for drinking at home over dinner or with good friends.
It's easy to start your journey with Winc, and you can even enjoy a great beginner's promotion to get started on the right foot!