If you are a fan of worldwide wines, you should know that a Wine subscription experience is a perfect way of broadening your international tasting experience.
Wine clubs offer an affordable and convenient way of introducing you to wineries from different countries and regions and tasting wines that would otherwise be hard to find. With trained sommeliers and wine selectors working with many wineries, including boutique and single grape operations, you will find that wine club membership provides access to a unique range of international limited production wines.
It's not a secret that we love wine clubs! Our team at the Wine Club Reviews are experts in the usage of wine clubs and the tasting service they offer.  Our knowledge comes from first-hand experience, and we can provide a detailed insight into the world of wine club memberships.
Here Is Our List of Best International Wine Clubs:
1. Firstleaf Wine Club
Firstleaf has put together an enviable selection of boutique wines that have been sourced from wine regions from all over the world – making it a fantastic wine club for wine lovers!
Firstleaf has made every effort to cut out the middleman and work directly with the vineyards and wineries to maintain reasonable prices. Their membership is all about enjoying the world of wine with minimum stress.
Firstleaf Main Benefits:
Award-winning International wines at affordable prices.
Membership includes a personalization process, with wine matching based on your tasting notes.
Flexibility in selecting your delivery frequency – monthly, every second or third month.
You can edit your selections to ensure the bottles of wine are matched to your preferences.
Excellent customer service, with a 100% guarantee refund for wines you did not like.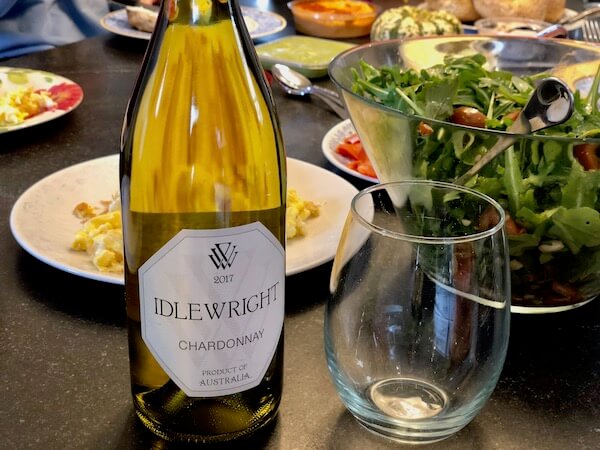 2. Naked Wines – International Wine Selection
A new kid on the block in the wine club industry is NakedWines.com. This club has an unusual format that gives its customers access to a fantastic selection of wines at excellent prices.
The premise behind the club is that its customers are not customers but angels. They are angels as their subscription or one-off purchase fees go towards funding winemakers.
These angels also provide ratings and reviews on an ongoing basis of all wines that they taste. Due to the set up of Naked Wines, they assist winemakers to focus on creating incredible wines. The angels then have access to a beautiful selection of wines that represent excellent value for money.
If you are a lover of international wines, you will be impressed with the extent of the Naked Wines selection. Some of their international wine cases include 'Cabernet Around the World', 'Passport to France', and 'Passport to South Africa', just to name a few.
Naked Wines Main Benefits:
WineS are hand-made by a real winemaker.
Great prices – 40%-60% off regular retail prices.
100% full refund guarantee on wines you didn't like
Invest $40 a month into your Naked Wines piggy bank, and use it to receive exclusive Angel-funded wines.
Flexibility to leave at any time or order on a one-time basis.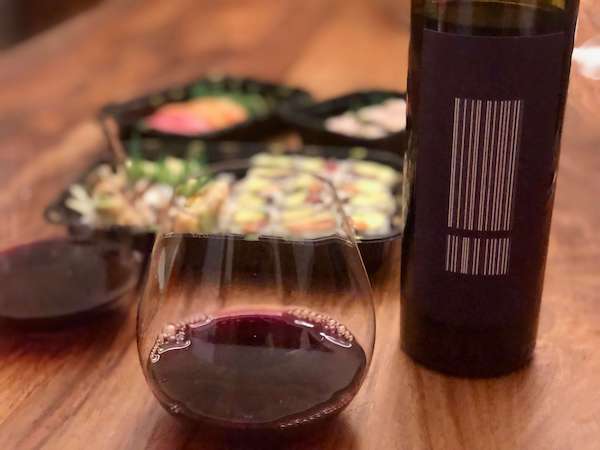 3. Bright Cellar International Wine Subscription Service
Bright Cellars wine club is a fantastic monthly wine club that promises four of the best-quality international and domestic wines to personally matched to your tasting palate.
The Bright Cellars MIT grad co-founders have developed a pairing algorithm based on a short 7 question quiz.  This algorithm matches their customers with wines that fit perfectly to their taste.
The Bright Cellars wine club is straightforward and includes only one plan type; a monthly delivery of 4 bottles of the best rated and matched wines. You do have the flexibility to choose your preference in terms of red, white, or a mix. You also have the flexibility to skip months or delay your shipments whenever needed.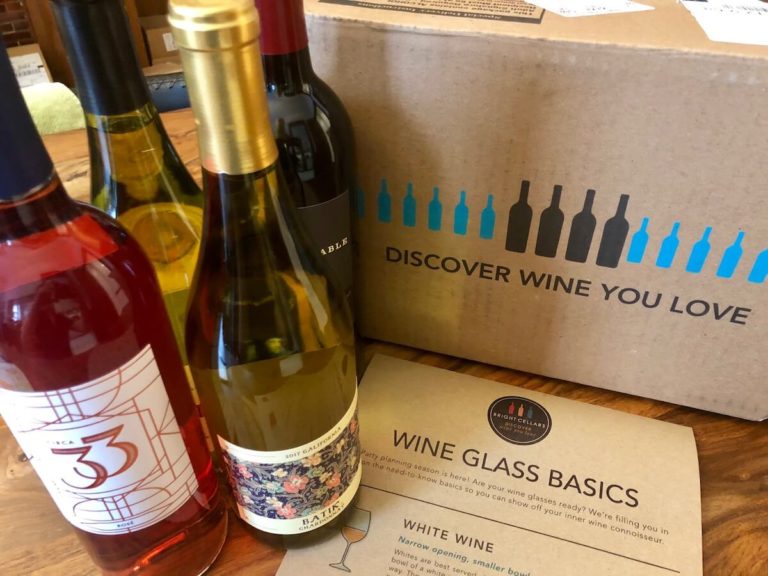 4. Martha wine co. – International Wine Club with Best Selection
The Martha Stewart wine club offers access to a specially curated collection of wines by the domestic goddess – Martha Stewart. What we love about the Martha Stewart wine club is its extensive range of options. You can opt for two different subscription levels or choose to shop from the online store. 
If you love worldwide wines, you will love the international collection from the Martha Stewart wine club. The wine list is diverse and includes premium selections from France, Australia, Spain, Italy, Germany, and New Zealand, and more. 
Benefits of the Martha Stewart wine international wine club:
Extensive range of international wines.
Members receive suggestions and guidance from Martha Stewart herself to assists you with tasting and food pairing. 
Premium wines at affordable prices. 
Club membership begins with a shipment of specially curated wines. 
Satisfaction Guarantee – If you are not satisfied with any wines, receive a credit refund.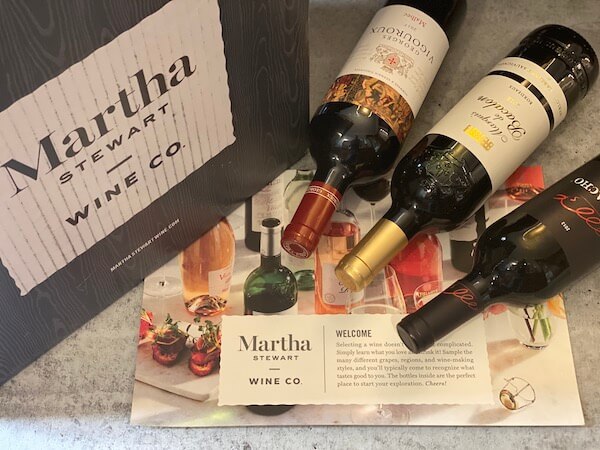 5.Gold Medal International Wines
The Gold Medal Wine Club was one of the country's original wine clubs, with over 25 years of experience in delivering quality wine from all over the world.
The Gold Medal Wine Club offers six different memberships, and one of these plans is a dedicated International Wine Club Plan. The Gold Medal Wine Club is well-known for its focus on Californian wines, but their exclusive International Wine Club will take you on an incredible tasting journey around the glove.
This club provides three bottles of hard-to-find premium international wines per shipment. Their global wine lists include wines sourced from hidden wine estates worldwide, including Spain, France, Chile, and more.
They focus on wines that have received medals or have been highly rated by wine publications and critics.
As their priority is sourcing wines produced in small batches in artisan and boutique wineries, you will be experiencing wines that would be almost impossible to source in any other format.
Gold Medal Wine Club Main Benefits:
Award-winning and high-quality wines only.
Best California and worldwide wines, all from small-production and family-owned wineries
A large variety of membership options to fit every taste and budget
Up to 40% OFF Winery Direct Prices
Enhanced wine tasting notes with every shipment
International wine subscription plans are an excellent option for experiencing some unusual worldwide wines from boutique wineries that can be almost impossible to find otherwise. They also offer a convenient service, with experts picking the wines for you. Wine clubs are also very affordable, with substantial discounts on standard retail pricing.
Wine clubs are a fantastic way of tasting wines from around the world without leaving your living room! If you haven't tried it yet, you are defiantly missing out. We highly recommend giving it a try!