Wines ordered online and delivered to your home every month or quarter sound good? See Our list of all-worthwhile wine clubs!
Our team at The Wine Club Reviews is passionate about the benefits of using wine club service. Wine clubs offer a convenient and affordable way to venture into the world of wine. They offer attractive options for both those who are new to the world of wine and those who have seasoned taste palates. 
Wine clubs are becoming increasingly popular, and the industry is expanding rapidly with more services entering the wine club arena.
With all the wine clubs available, it can be overwhelming working out where to start, but this article is perfect for reducing the sense of overwhelm! With this review, we'll try to help.
Best Wine Clubs To Order Online
1. Firstleaf
Online Monthly Wine Subscription Of Award Winning Wines
Firstleaf is our favorite online wine subscription that provides a wine-tasting experience that is enjoyable and stress-free. This is an affordably priced wine club that specializes in providing a personalized experience of wines from local and global wineries.
Firstleaf partners directly with their wineries and winemakers to cut out the middlemen and bring substantial savings to their customers. 
Number Of Bottles You Get
Six bottles per shipment.
Cancellation Policy
Immediate online cancellation.
Firstleaf Wine Club Main Benefits
Local and international award-winning wines at affordable prices
Personalized membership experience
Flexible membership. You can select the preferred regularity of deliveries in terms of monthly or every second or third month. You can also choose your preference for red, white, or mixed box delivery.
Attractive introductory shipment
option to edit and change your wine selections before delivery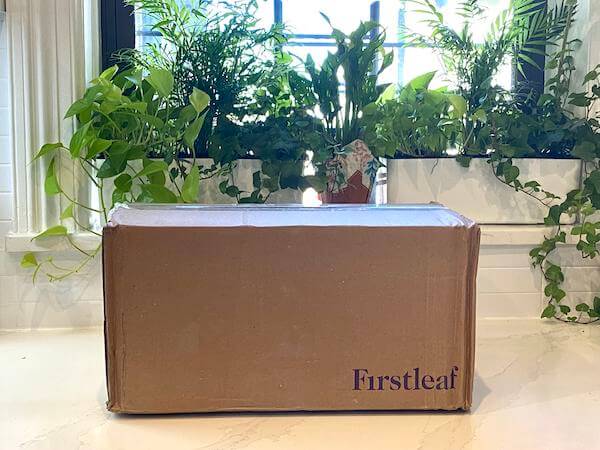 6 bottle for $39.95 + free shipping!
2. NakedWines.com
Online Wine Club Connecting Customers To Talented Winemakers
Naked Wines is a little different from the other wine clubs on our list because it is more of a unique online wine store than an online wine club.
The concept behind NakedWines.com is one-of-a-kind and is based on over 100,000 customers (also named angels) who then rate and provide funds for winemakers upfront. This means the Naked Wines online wine store can access exceptional hand-crafted wines created just for them.
Naked Wines offers a very attractive and affordable way of buying wine online, so we have included it on our list. As the NakedWines.com team works directly with the winemakers, cutting out the middleman, quality, unique wines are available to their customers at low prices. 
Number Of Bottles You Get
Vary based on your selection.
Cancellation Policy
Online cancellation process.
NakedWines.com Main Benefits
Unique wines crafted by winemakers. 
Attractively priced with wines available at 40-60% off standard retail prices
100% satisfaction guaranteed with a money-back guarantee
Invest $40 a month into your Naked Wines piggy bank, which you can use whenever you wish to receive exclusive Angel-funded wines.
Detailed Tasting Notes are available.
Wines can be purchased on a one-off basis – no membership commitments required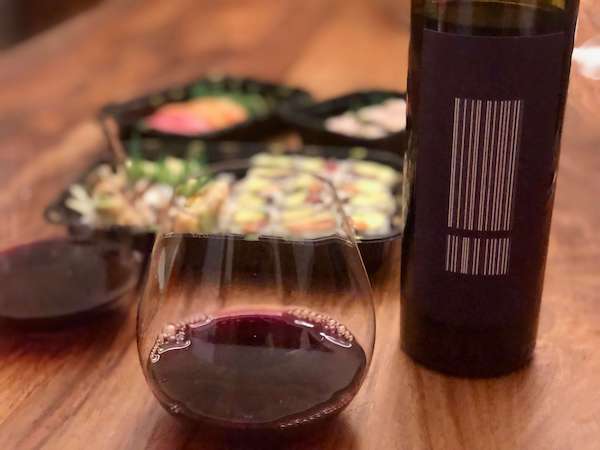 Holiday Deal! $100 OFF 12pk + 3 Gifts Bottles For Only $79.99 + Shipping!
3. Winc
Exclusive Bottles Of wine Tailored To Your Taste
If you are a lover of Californian wines, Winc is an affordable online wine club ideal for you. The Winc online wine club has an impressive selection of wines from Californian-based wineries.
The Winc wine subscription also offers a generous selection of international wines. This club wants people to enjoy their wine-tasting experiences by providing an online wine club with a simple and easy membership.
This wine club's team is led by their winemaker and sommelier, Brian Smith, who has curated over a hundred wines. The Winc online wine club membership has a personalized process for matching wines to your palate. 
Number Of Bottles You Get
Four bottles of wine or more, based on your selection.
Cancellation Policy
Immediate online cancellation.
Winc Main Benefits
Affordably priced online wine club.
A fine selection of wines with a focus on Californian-based wineries, along with wines from around the world.
Ability to edit your wine selection before each delivery.
Customizable wine subscription. You can also rate your wines so your profile can be constantly updated.
An attractive discount of 10% for orders of dozen bottles or more.
Detailed tasting notes are available.
Organic and natural wine options are available.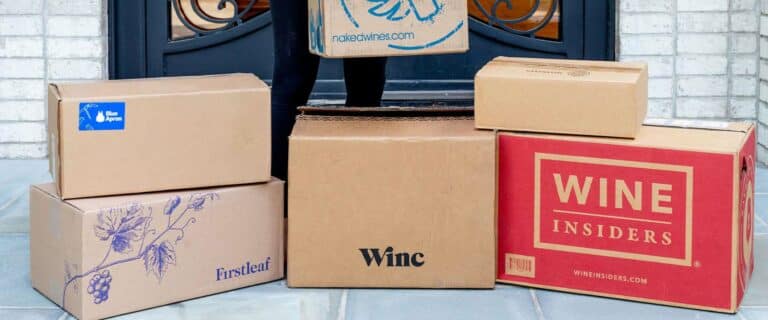 4. Bright Cellars
Monthly Online Wine Club That Match You To Prestigious Wines, Tailored To Your Taste
Bright Cellars is an online wine club that delivers monthly. Each month the club provides a selection of four quality and award-winning domestic and international wines that are chosen according to your personalized profile.
The Bright Cellars personalization process was created by their two MIT grad founders, who developed a pairing algorithm unique to the Bright Cellars online wine club. They are passionate about quality wines from around the world, and their aim is for their members to discover the incredible world of wine enjoyably.
Number Of Bottles You Get
Four wines per shipment.
Cancellation Policy
Online cancellation form with fast approval.
Bright Cellars Main Benefits
Personalized membership process.
Attractive wine list from worldwide wine regions.
Value for money price.
Customer 'Delight Guarantee'! If you received a bottle of wine that you did not like, Bright Cellars would select a replacement bottle in your next month's delivery at no charge. 
Flexible membership options – skip deliveries when needed.
Detailed food pairing suggestions and tasting Notes are available.
Holiday Deal! Get 6 Bottles For Only $53
5. WSJ Wine Club
Online Wine Club, Featuring 12 Expertly Selected Worldwide Wines
The WSJ wine subscription service is one of the first to offer a 12-case wine box every three months at a very attractive price per bottle. The club is known for having a vast collection of award-winning International wines.
The one thing we see standing out about this established wine club is its attractive Introductory offer for new members – depending on the time of year, a 12-bottle case can go well below $100!!
Number Of Bottles You Get
A case (12-bottles) per shipment.
Cancellation Policy
By contacting Customer Support.
WSJ Wine Club Main Benefits
A case is delivered every three months.
Years of reputation.
Very attractive beginner's deal, plus savings of at least 20% on club cases.
Two wine club levels.
If ever a bottle fails to delight, you get your money back.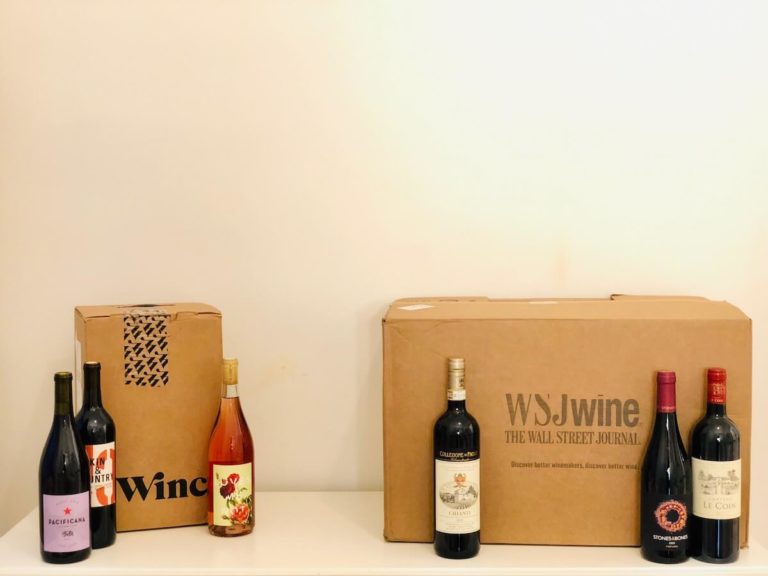 Wine Advent Calendar of 24 mini-bottles For $149.99 + FREE Shipping
6. Wine Awesomeness
Wine Awesomeness wine club was set up to curate the best international wines with great background stories behind them. This service presented two wine club levels:
The 'Discovery Club' – A monthly delivery of excellent wines from around the world. You can choose three, six, or a case per delivery. The more you buy, the lower the price per bottle.
The 'Mates Grapes Club' – A case delivery every three months with the best Australian & New Zealand wines.
Each club also offers a member-only 20% discount on the wine store, where delicious red and white wine options can be found.
Number Of Bottles You Get
Three, six, or 12-bottle boxes, based on your selection.
Cancellation Policy
Deactivate your membership online.
Wine Awesomeness Wine Club Main Benefits
Two wine club levels.
Access to small batches of wines yet to be listed.
All club members get 20% off on online wine shop purchases.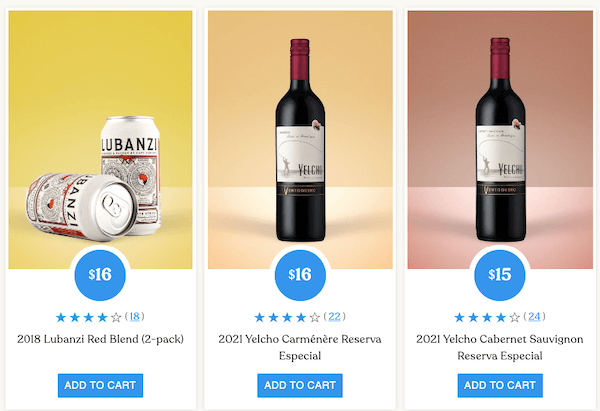 Holidays Deal! $100 OFF to stock up on wines, Use Code TURKEY100
7. Plonk Wine Club
The Best Organic Wine Club With Online Subscription
The main focus of the Plonk Wine Club is the exceptional quality of organic wines made of unique indigenous grape types from special new wine regions around the globe. The wine experts at Plonk do work for you and allocate the best wines from small hidden winery gems. Those wines can't be found at the local wine shop.
Plonk offers three subscription options: red-only, white-only, or a mixed box. You can choose ongoing payments per shipment or prepaid charges with a lower price. As an extra service, you will get detailed tasting notes and recipe pairings for each wine with every Plonk club shipment.
Number Of Bottles You Get
Four, six, or dozen bottles per shipment, based on your selection.
Cancellation Policy
Immediate online cancellation.
Plonk Wine Club's Main Benefits
A wine adventure of worldwide wines.
Organic, biodynamic, and natural wine options.
The more you buy, the lower the price per wine.
Recipe pairings and tasting notes for every wine bottle.

Join Today and Get $10 OFF Plus Free Shipping!
8. California Wine Club
Best Wine Delivery For California-Based Artisan Handcraft Wines
As you can learn from its name, the Californian wine club is a wine subscription perfect for wine lovers with an affection for Californian wines.  
This boutique wine club connects customers with a fantastic range of small family-owned Californian wineries. Most wines featured in this club can't be found at your local wine shop.
As a member, you have the flexibility to select from a range of six different wine club plans, like the Premier Series, the luxury Signature Series, and even a dedicated red wine Aged Cabernet Series.
Number Of Bottles You Get
Two bottles of wine per shipment. There are options for larger deliveries.
Cancellation Policy
By contacting Customer Support.
California Wine Club Main Benefits
Six wine club membership levels.
Wine access to artisan handcrafted bottles from California.
Great gift options with club members 10% off discount.
'My Wine Cellar' – A personalized online wine experience created to help members find their favorite wines.
Wine club members special wine sales.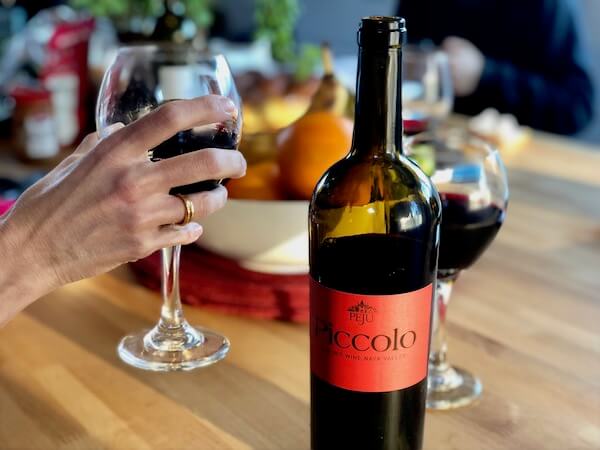 Holiday Deal! Save 10% sitewide! Use Code YES10
9. Gold Medal Wine Club
Six Wine Subscription Box Levels, All With Great Wine Tasting Experience
The Gold Medal online wine club is one of America's oldest wine subscription services. It was established over 25 years ago and is passionate about providing its members with only the best quality and award-winning California wines.
Gold Medal wine club offers its members the option of six clubs that feature award-winning and highly recognized wines from California's best family-operated and boutique wineries. Their wines are not the sort of wines that would usually be available via regular retail channels. As a member, you can taste a range of wines from award-winning and highly-rated boutique and family-owned California wineries.
Number Of Bottles You Get
Two to twelve bottles per shipment, depending on your selection.
Cancellation Policy
By contacting Customer Support By Phone.
Gold Medal Wine Club Main Benefits
Six club options for online members, suiting multiple tastes and budgets.
Award-winning, highly-rated small-batch wines.
The best wines from Californian boutiques and family-owned wineries.
Membership Rewards Program allows members to receive up to 40% off further purchases.
Full-color publication with each delivery.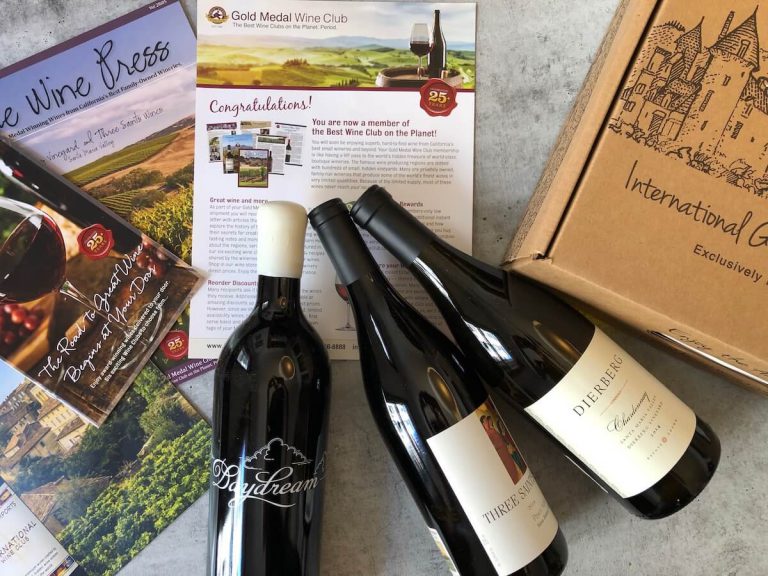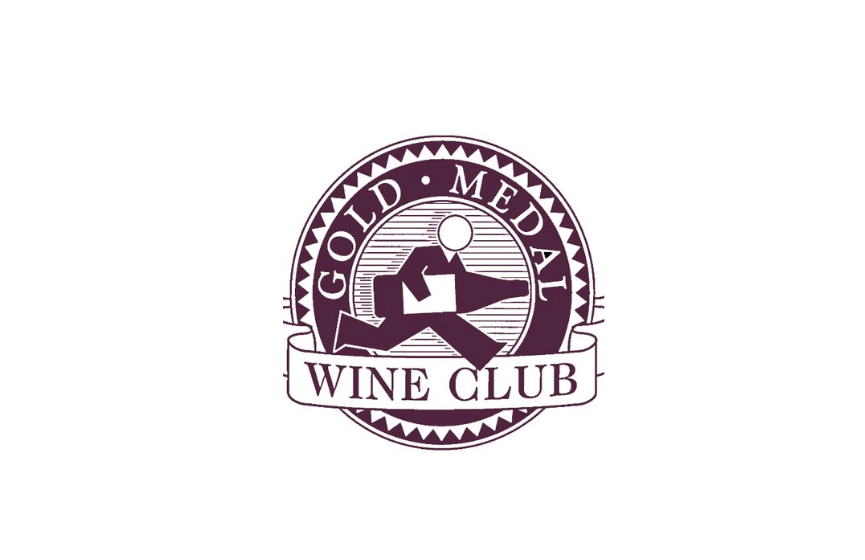 FREE Bottle In 1st Shipment of 4+ Months Subscription! Use Code: MKRBONUSWINE
What Is An Online Wine Club, And How Does It Work?
An online wine club offers a way of broadening your wine-tasting experiences with wines sourced from all over the world.
Many wine clubs have a team of experts hand-picking their wines, with wines that are often not available via normal retail channels.
Online wine clubs can vary from company to company, but basically, a wine club offers a regular delivery of wines to its members, in many cases combined with a personalization process.
An online wine club member receives the benefits of exclusive wines that are affordably priced. An online wine club provides a convenient and attractive way to increase your wine knowledge and enjoy a range of tasting experiences from the comfort of your home. 
How To Choose The Best Online Wine Clubs For Your Needs?
If you are considering signing up for a wine club membership, there are going to be quite a few things that you will need to consider.
There are online wine clubs that are ideal for beginners and others that are more suited to those with seasoned-tasting palates.
Following is our list of suggestions you need to consider when deciding on the best online wine club. Don't forget that you can find all this information on thewineclubreviews.com:
Things To Consider When Selecting An Online Wine Subscription Service
Price & Affordability
If you are budget conscious, then assess the price before anything else. Different online wine clubs can also offer a range of club levels. 
Subscription Flexibility
Check with the wine club if they offer the option to stall deliveries, edit your wine selections, and swap wines when preferred. Some people prefer more flexibility, so we recommend checking how much freedom you have to make changes when necessary. 
Types Of wine on offer
As a wine drinker, you might prefer red or white wine or choose to receive a mixed delivery.  Moreover, some wine clubs also offer extra wine varietals like rose or sparkling wine.
If you have specific wine or taste preferences, check with potential wine clubs if they cater to this. 
Local or international wines
you might love local Californian wine bottles or prefer wines from Europe or Australia. You might be looking for a wine club for beginners that do not focus on any particular area but likes to give its members a tasting experience that covers the globe. Or, you might be someone who has been tasting wines for years, and your preference is wines from small Californian family-operated wineries.
Methodology – Why Trust Us And Use Our Reviews?
Our team at The Wine Club Reviews has been using the best wine clubs for years and is assembled by wine lovers passionate about the benefits wine subscriptions offer their members.
The wine club industry has gained much popularity in the last few years. Wine clubs are making it possible to taste a range of wines from all over the world affordably and conveniently, all from the comfort of your own home.
As the industry grows in popularity, many new companies are entering the arena. Navigating your way to a wine club that is suited to your needs can take time and effort. This is why The Wine Club Reviews was born!
We wanted to provide a place where wine lovers could compare companies and read in-depth company reviews. 
Our team undergoes a detailed tasting experience of every company that we review. This reviewing process includes signing in to wine subscriptions, updating our account, completing any personalization process, ordering wines, tasting the wines we get delivered, and participating in any feedback process if relevant. This thorough and involved process ensures we provide first-hand, relevant, and honest feedback about all the specific wine clubs offer.
Our "Best Online Wine Clubs" review includes companies that have been tested multiple times by at least one team member. It is a great place to start if wanting to compare what we believe are currently the best online wine clubs available in America!
Final Notes On Best Wine Clubs To Order Online
The Firstleaf Is Our Favorite Wine Club!
Wine clubs offer a fantastic entry experience into wine drinking. It's convenient, affordable, and enjoyable.  
As an online wine subscription member, you will be able to enjoy drinking wine that has been hand-picked from a range of exclusive wineries that you can rarely find on your own in a local wine store – and it's all done online, from the comfort of your home, delivered to your door!
Wine subscription services differ in price range, but in general, wine clubs offer great value wines for the money you pay.
The wine subscription price can be affected by the number of bottles per shipment, the frequency of shipment, and the quality of the wines offered. The more affordable wine clubs on the market are Firstleaf, WSJ wine club, and Winc, and the more gourmet wine clubs are the California wine club and Plonk.