Wine clubs have become the "in" thing for experiencing wine. These services send you different bottles of wine depending on your preferences. There are plenty of wine clubs to choose from, so picking one that would best suit your taste can prove to be a tricky tightrope walk, especially if you are new to this sort of thing. While there is no wrong or right answer to this question, you may start finding the right solution by asking yourself a few simple questions: do you want a wine club that is curated to your particular tastes? Or maybe do you want wine connoisseurs to tell you what is good and what are not? Do you find vegan wines exciting? What is your budget?
Now, all these may seem overwhelming at first and that is why we are here. We have already canvassed the landscaped to bring you the best wine clubs for beginners. The recommendations that we have made offer thoughtful selection, alert customer service, and great value for a newbie to the wine world.
Without further ado, here are the best wine clubs for beginners:
1. Firstleaf
Firstleaf introduces you to a world that combines intricate mathematics and wine through its unique, proprietary algorithm that makes use of the feedback that you provide to predict a flavor profile that would please your palate.
But if that is a little too complex for you, we'll slow it down just a bit to tell you that Firstleaf works best for discovering new favorites, thanks to its impressive selection of prize-winning wines culled from different corners of the globe. Each month, you are given a personalized selection of six bottles which may include premium reds and whites from as far away as Italy and Spain or as nearby as California. Not only that, but you may also receive 100-point wines and gold medal winners.
The subscription is ideal for beginners because they are easy to comprehend; after a quick quiz, you'll then be sent your first order. After partaking in those and then, providing Firstleaf with ratings, your flavor profile would slowly evolve and then, each month, you'll get a new batch of wines that are customized to your developing profile.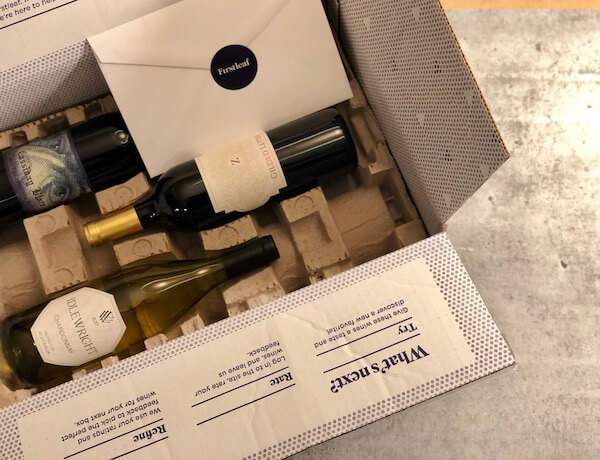 2. Winc
Winc's approach to wines is as diverse as its name and its functions. Previously called as Club W, the winemaker, curator and wine club provide a fresh take on the usual wine club set-up, making sure to rotate its own offerings with those from partner wineries in a variety that would surely keep you on your toes every month and provide the precious chance to broaden your palate.
Starting a membership with Winc would see you produce a flavor profile from the answers you give to a taste test. As you move forward, you would then get recommendations from Winc to include their house-made wines and other pours from sustainable labels halfway across the world. The selections range from the classics, some specialty bottles, and even vegan wine!
All told, we found Winc to provide great value to newbie wine lovers, both for the wines and the ease with which we were able to navigate their website. There, you will also be able to give your rating to particular wines which would immensely help your recommendations in the future, and in turn, also aid others in making the right wine decisions for themselves.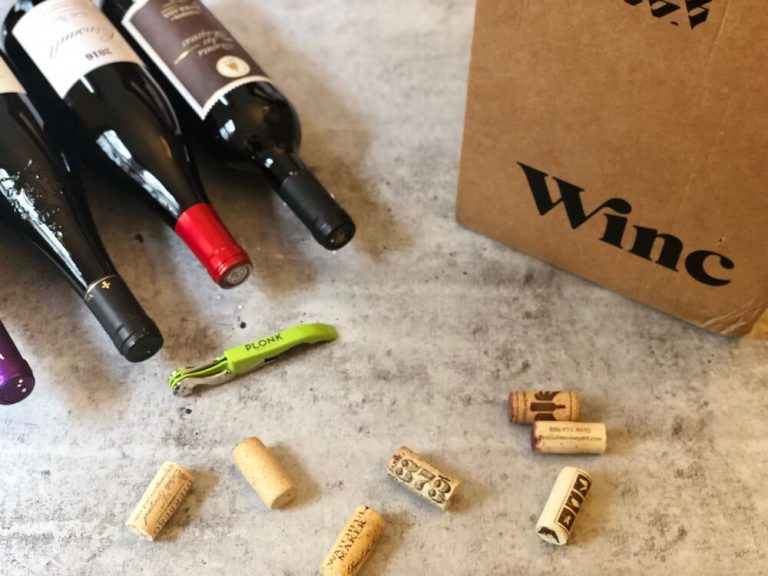 3. Bright Cellars
Much like Firstleaf, Bright Cellars makes use of mathematics to figure out which wines you're most likely to be into. Think of this service as the Netflix of wines, but instead of suggesting action-packed thrillers or romantic comedies, you will be served up tasty wine!
Created by graduates from the esteemed MIT, it's no wonder that the algorithm that is used by this service works very well in choosing the ideal wine to suit your palate. Bright Cellar is as no-fuss as wine clubs come as the subscriptions begin with a seven-question quiz. Once done, Bright Cellar then matches you with four unique bottles of wine from vineyards all around the globe. Then, as you rate the wines you receive each month, the selections just go from there.
And while there is a lot to laud about Bright Cellars, we loved two things in particular. First is the confidence that each bottle sent, in one way or another, matches your taste. And in the event that you get something that is way off the mark, Bright Cellar would happily replace it.
The second reason would be the unique wines you would be getting. The wines in every box cannot be found at the aisles of your local liquor store. Rather, Bright Cellars makes it a point to pick from small vineyards, thus ensuring a rarity in every delivery.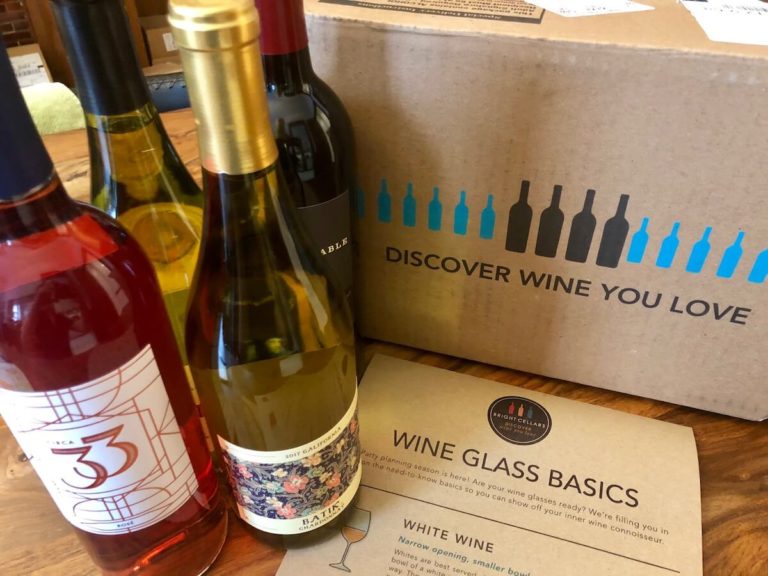 What are the Benefits of Using Wine Club for Beginners?
Although it remains bereft of credit, wine has unknowingly sparked innumerable sonatas and passion-filled evenings all throughout the world in the last few centuries.
But if you are new to this sort of thing, it can be quite difficult to find out which wine club you should give a try, which bottle to pour for a particular occasion and how to determine if what you are getting is great or just a poor pour. Fortunately for you, it's easier now to make sense of this industry than ever before.
Subscribing to a wine club is a fine way to not just acquire carefully-curated wines but also learn more about which ones tickle your senses, which go well with specific meals and so on and so forth. You can glean a lot of things from wine clubs if you are a beginner and it all really depends on which service you would be getting. Bear in mind that different wine clubs have various strengths and knowing what these are would go a long way in helping you pick the ideal service to fulfill your needs and preferences.
A little history about wine clubs
The Los Angeles Times states that the very first wine club was actually founded in California, but not in the regions that are usually associated with wine. In the 1970s, over in Palos Verdes, a pharmacist and wine connoisseur Paul Kalemkiarian Sr. purchased a liquor store. However, the man's expertise of wine was far superior to those of his customers that he began offering wine suggestions on a monthly basis. Before long, he was already bringing wine selections to his loyal clients, and so began the very first Wine of the Month club.
In 2006, there were an estimated 800 wine clubs in the United States that were offering a wide selection of wines ranging from boutique wineries, private labels, and even personalized wine. Today, services are now leveraging the power of focused marketing and are targeting the millennial market, this developing the wine home delivery service further.
How to Choose the Best Wine Club for Your Needs as a Newbie to the Wine World?
As mentioned above, wine clubs offer you a great opportunity to learn more about the world of wine. If you are really keen on exploring this craft, then getting a subscription is as good a place to start as any. Here are several things that you should take note of when selecting the best wine club as a beginner.
Wine Clubs are Not All the Same
There are plenty of great wine clubs to choose from. But in the same breath, there are also a few sleazy ones that function as nothing more than a wine-clearing operation. So, how do you pick the fine wine clubs?
Winery Wine Clubs  
A lot of wineries actually have their own in-house wine clubs. A great benefit to joining these is the amount of attention they give to their members. They often hold special members-only events, which may include exclusive trips to the winery or tasting facilities. They even provide special discounts for purchases and even complimentary bottles every year.
One glaring drawback to in-house wine clubs of wineries is that you only get to pick from the bottles that the winery produces. So if this set-up sounds just about right for you, we suggest you go on ahead and sign right up.
Wine-of-the-Month Clubs 
This is another common type of wine club that basically sends you — as the name obviously alludes to — a bottle of wine each month. This sort of club is perfect for the person that just wants the wine and has no particular care for the social aspect of it all.
One major disadvantage of enrolling in this sort of wine club is the lack of control that you have over the kind of wine you receive each month. But if you are an adventurous wine lover, then this is right up your alley.
Local Wine Clubs 
Local wine clubs deftly combine the exclusivity of the members-only wine club with the sheer convenience of the wine-of-the-month club. Although every local wine club has its own share of rules, getting involved in your local wine club is a great way for a newbie wine lover to get their feet wet in the business of wine while also expanding their network of wine lovers.
Why Use Our 'Best Wine Club for Newbies' Review?
The people here at Wine Club Reviews certainly did not become experts at this business overnight. We all had to start somewhere and the information that we gathered — both from experience and extensive testing and research — bode well in making this comprehensive and useful Best Wine Clubs for Beginners review. We hope you enjoy it as much as we enjoyed making it.