Skip the hunt for birthday gifts for the wine lover in your life and check out the below list of options.
This gift list includes something for every budget, from birthday wine gift baskets to a wine gift box, wine bottle opener, and other ideas to help you select the perfect gift for your loved one.
Whether your loved one prefers white wine or cabernet sauvignon, you'll find great options on this list of gifts for wine lovers!
Best Birthday Wine Gift Baskets For Wine Lovers
Below, you'll find a few wine gift basket options you can send your friends for their birthdays. They are also great if you want to treat yourself to a birthday gift!
1. Wine Awesomeness Wine Packs
Wine Awesomeness has a great selection of birthday gifts, including their curated wine gift box. For this curated wine gift basket, you can select a 3-pack, 4-pack, 6-pack, or 12-pack of wines. 
Each pack is carefully selected and ready to purchase, so you don't have to spend time putting together a selection of wines for your loved ones. So, for example, you can buy a 3-pack with various sparkling wine options.
Skip the simple happy birthday gift options, as your wine lover will highly enjoy any of the packs you purchase for them from Wine Awesomeness.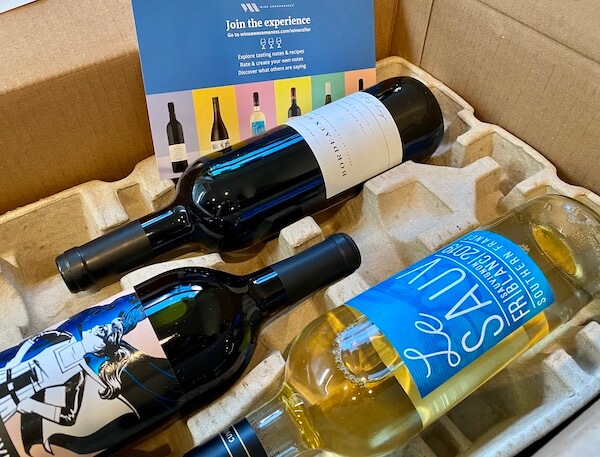 Holidays Deal! $100 OFF to stock up on wines, Use Code TURKEY100
2. California Wines Gourmet Wine Gifts
The California Wine Club is a subscription service that features unique, small-batch wines. It's a great option for wine lovers who have already tried a wide assortment of wines. By selecting a wine gift from The California Club, you can help your loved ones try new varieties they haven't come across.
Wine country gift baskets are available in 3-packs and 12-packs from The California Club. You can choose Chardonnay Lovers, California Cabernet Lovers, Luxury Napa Cabernets, 12 Bottle Gift Set, and 12 Bottle Reserve Reds when purchasing a gift from this wine club company.
These wine gifts are great options for skipping the wine selection process!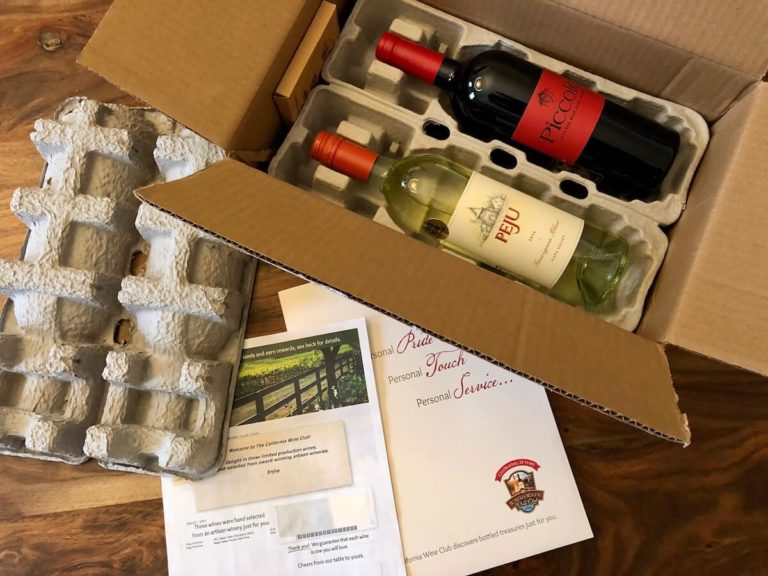 Holiday Deal! Save 10% sitewide! Use Code YES10
3. Firstleaf Wine Subscription Gift Card
Perhaps you're unsure of which wines your friends or family members enjoy. If that's the case, you can opt for a gift card instead so they can select their wines. That way, they won't have a gifted bottle of wine stuck in their fridge because it doesn't fit their taste preference.
The Firstleaf Wine Subscription Gift Card allows you to select an amount that covers one month, two months, or three months of wine deliveries. Additionally, you can elect to purchase a larger amount for a more extended subscription. Each delivery includes six bottles of wine that align with your giftee's tastes depending on the preferences they select.
Each time your birthday buddy receives a shipment and rates the wines, the selection is altered to ensure their delivery includes wines they enjoy. If the receiver of your gift wants to skip the subscription, they can also use the gift card toward solo wine bottles from Firstleaf's online store.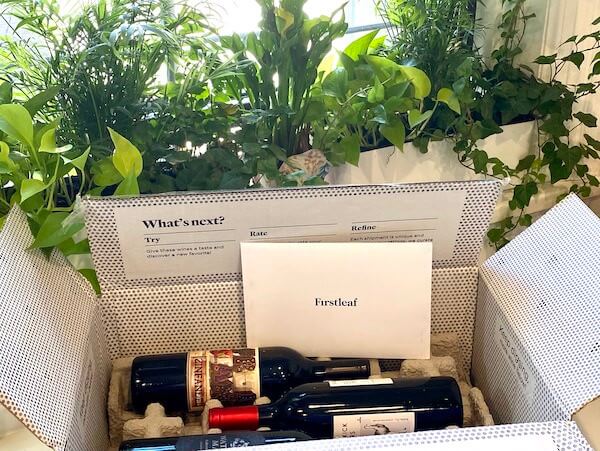 6 bottle for $39.95 + free shipping!
Other Gift Options For Your Favorite Wine Lover
This corkscrew wine opener takes wine drinking to a new level by allowing your loved ones to open bottles easily. It features a sleek look for an elevated experience. This corkscrew wine opener also features an easy-grip rubber handle.
This wine opener is electric, quickly removing corkscrews from bottles with and without a foil covering. Each charge lasts approximately 30 bottles of wine and can easily be rechargeable.
If your birthday gift recipient still needs a collection of fine red wine glasses, you can gift them this beautiful set.
This set includes eight glasses of red wine. Four glasses are intended for cabernet or merlot, while the other four work well with New World Pinot Noir options. These red wine glasses are great for full-bodied options with high tannins.
A personalized wine decanter is an excellent gift option for wine lovers. This option is made from high-quality European crystal and features an elegant "pierced" shape. 
Decanters help aerate wine, allowing the wine's aromas and flavors to open up. A decanter elevates a wine-drinking experience, allowing the wine taste to be enjoyed as intended.
This decanter is also made with break-resistant material, so your recipient won't need to stress about breaking your gift. You can also customize the decanter with various fonts. The customization includes two lines of wording, making it an excellent choice for a birthday gift.
Final Thoughts
In conclusion, these wine gifts and gift basket options are great for all sorts of wine lovers, from those who consider themselves experts to newer wine appreciators.
Wine gift subscriptions, cards, and accessories work well for wine lovers. The above options will make for excellent wine gifts for your friends and family with upcoming birthdays. Whether you have a lower or higher budget for a gift, you'll find an option that aligns with your price range that your loved ones will enjoy.
Our Methodology – Why Trust Us?
Our mission at The Wine Club Reviews is to aid you in making informed decisions about various wine subscription services. 
We surveyed each service on the marketplace to find the best ones for red, white, and local or worldwide wines. Plus, we review other wine products and new gadgets.
We ensure an honest review based on purchasing and testing each service and provide information on flavor, sustainability, pricing, and more.
Read more about our review process and why you should trust us here.