Selecting the ideal housewarming gift for a family member or friend comes down to considering what they enjoy.
If you're looking for a gift for a wine lover (or wine lovers), look no further. This list includes thoughtful gift options for new homeowners ranging from wine subscription gift cards to wine selections with small batch bottles. These items are the perfect way to celebrate a new home with loved ones.
Best Wine Housewarming Gift List
Skip the wine rack with these options, and go for a more personalized wine gift for your friends and family members' new house celebration.
1. Wine Awesomeness Wine Packs
If you know what type of wine your loved ones drink, you can opt for one of the available Wine Awesomeness Wine Packs. These packs arrive with curated selections in 3, 4, 6, and 12-packs. You'll find various options within these categories, including packages with red wine, white wine, and rosé in various combinations.
Since you can select how many bottles you'd like to order for a family member or a friend's housewarming party, you can stay within budget more efficiently. It's worth noting that the larger packs include a higher discount.
Wine Awesomeness is a wine club that provides bottle options worldwide. This company offers tasting notes and food pairings with each purchase, making it an excellent choice for newer wine enthusiasts and those who are more experienced. Besides offering a wine club, Wine Awesomeness also features an online shop where you can buy individual bottles.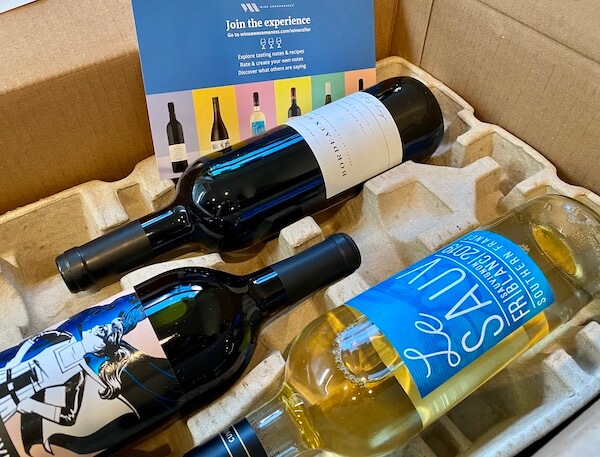 Buy Wine Awesomeness Gifts Today!
2. California Wines Gourmet Wine Gifts
If you're looking for a more luxury wine gift, the California Wines gourmet wine gifts might be more up your alley. California Wines features an array of gifts, from subscriptions to gift sets and certificates. If you select a wine subscription or gift set, you'll send your loved one bottles of artisan wine to enjoy.
The subscription, set, and certificate is all prepaid for a more convenient gifting option. California Wines is a subscription wine service specializing in California wines, though international options are also available. With a California Wines subscription, you can select wines sourced from boutique wineries that are not in typical stores.

10% off Wine Club Gifts and Gift Sets using code WOW
3. Firstleaf Wine Subscription Giftcard
Selecting a wine for loved ones can be challenging, especially with many options available. Instead of ordering a wine pack, you can choose a Firstleaf Wine subscription gift card which allows the recipient to select their wine based on their taste. This option is one of the excellent housewarming gifts you'll want to remember for future gatherings.
When purchasing a subscription gift card, you can elect to pay various preselected amounts, which equate to 1, 2, or 3 months of a wine subscription. Alternatively, you can enter a custom amount your loved ones can apply to the subscription. Once purchased, the gift card is sent to the recipient, and they can begin the selection process.
Firstleaf is a wine subscription service that provides curated wines to recipients. These wines are determined based on a test before the order is placed. With each delivery, the recipient can rate the wines. Then, the wine selection is updated based on the ratings for a more personalized delivery every time.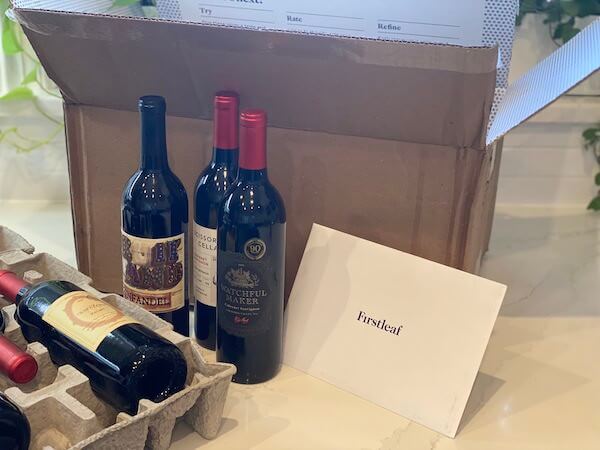 Buy Firstleaf Wine Gifts Today!
Other Good Wine Housewarming Gifts
This wine decanter is made from break-resistant glass and features an elegant design. Decanters help bring out the flavors and aromas of any wine for an elevated experience.
This decanter works with red and white wine options. You can also add a personalized message on the decanter so your loved ones think of you each time they use their new decanter.
This set of six red wine glasses comes with a bonus of two glasses, perfect for your loved ones' gatherings.
The larger cabernet glasses help elevate the flavor of the fruit inside various red wines while balancing the taste of the tannins. The New World glasses help keep an ideal balance between the sweetness and acidity of the wine. Each pack comes with four glasses of each variety.
A wine bottle chiller is perfect for wine lovers who take their wine drinking seriously. This chiller can cool wine to the ideal drinking temperature. 
The gift set also includes two insulated cups. You can also use the insulated cups for other drinks, such as cocktails and coffee. Made with high-quality materials, the cups make drinking wine or other beverages on the go easy.
Final Thoughts On Wine As A Housewarming Gift
When selecting housewarming gifts for those who love to drink wine, any option above will provide a great celebratory present. With options for varying budgets, you can easily spend the amount you want and give a present your loved ones will enjoy.
For friends or family members who love trying new wines, try sending them one of the Wine Awesomeness or California Wines gifts. Otherwise, a Firstleaf gift card or the listed wine accessories are great options.