When you're looking to host a wine dinner party with family OR friends, it's important that you make the necessary preparations to ensure that the occasion will be memorable. It's also essential to note that a wine dinner party isn't just about bringing out a premium bottle of wine for your guests to enjoy. To make the event really special and to ensure the best experience for all your guests, you should make it a point to serve the right kind of wine (red, white, rose or sparkling) for every course.
What is a wine dinner party? 
A wine dinner party may be formal or informal. What's important in order to make the occasion extra special is to make sure that you know which bottle of wine goes perfectly well with a specific dish. This means that the number of wines to serve depends on the number of courses you are planning to serve.
Ensuring an exceptional wine dinner party experience
Aside from making sure the right ambiance for your dinner, you also need to follow these tips. 
Seek professional help – Don't really know which wine to pair with which food? Ask a sommelier, a wine expert, to help you plan a wine-centric event. Check wine forums and caterers online, too.
Make every guest feel like a VIP – A great host will make everyone at the party feel welcomed and special. Make sure you're there to greet family and friends when they arrive at your house. See to it that they're comfortable as soon as they enter.
Start the night with a bang! The dinner table isn't ready yet or you're still waiting for other people to arrive, have a few bottles of sparkling wine and hors d'oeuvres to whet everyone's appetites.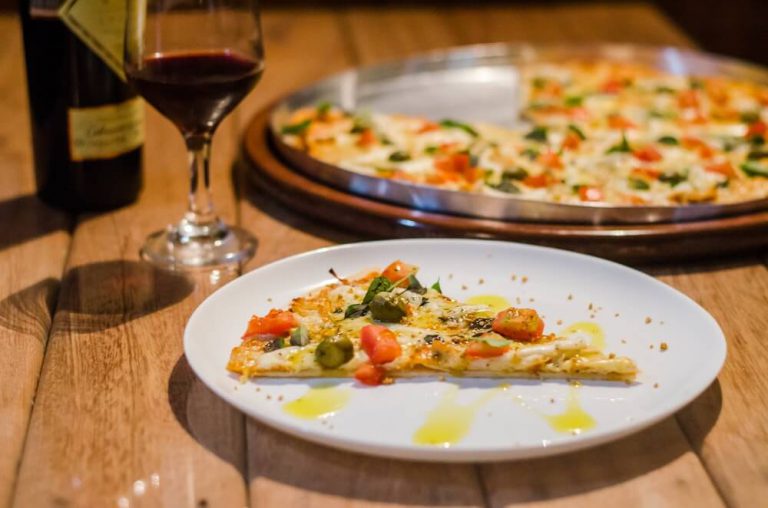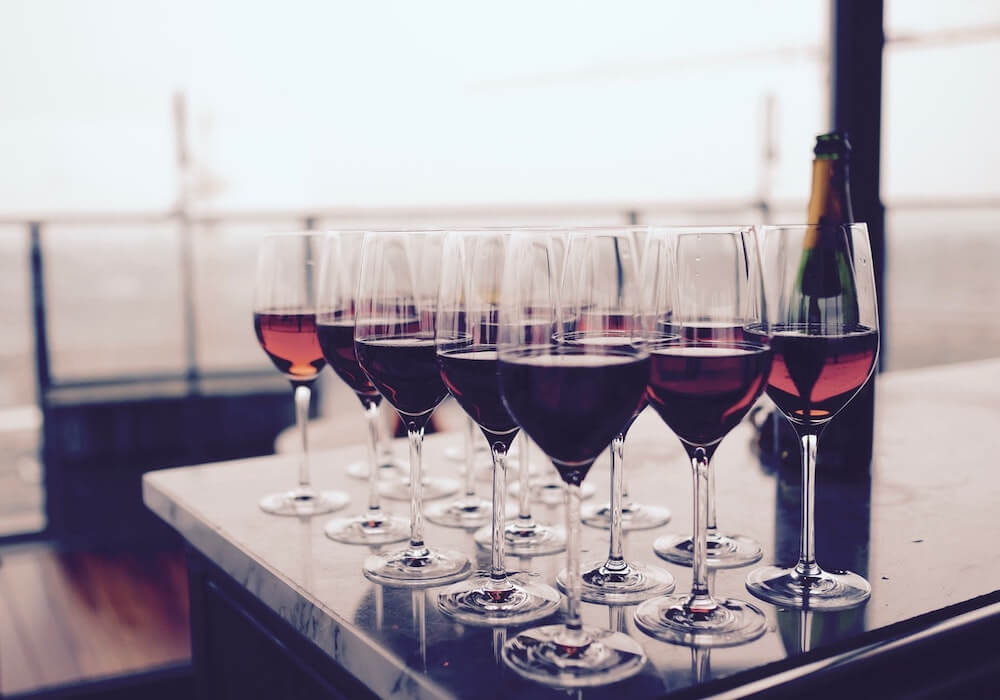 What to serve for a wine dinner party?
Putting together the perfect menu for a wine night with special people can be a lot of work. But with a little help, you can host an eventful dinner with those whom you love.
First course
A wine dinner party should start light. It should be something cold and has high acidity. This is why serving salads with a fresh and fruity bottle of wine or bubbly.
Optional Appetizers:
Smoky three-cheese fondue
Buttered parmesan crostini
Baked brie with figs and walnuts
Roasted fruit and cheese plate
Shrimp scampi dip
Baked ham and cheese roll-ups
Fig and prosciutto pizza
Homemade lobster, spinach, and ricotta ravioli
Wines to pair – 
Chardonnay
Prosecco
Cabernet Franc
Sauvignon Blanc
Red Meritage
Grenache
Syrah
Merlot 
Soup
Not all soups need to be downed with wine because it would seem superfluous. But the right kind of wine will serve as a supporting act to a fantastic bowl of soup.
Optional Soups
Tomato consommé
Fennel and cauliflower soup
Mushroom soup
Thai-style chicken soup with coconut milk
Provencal fish soup
Spinach soup
Butternut squash soup
French onion soup
Chestnut and bacon soup
Wines to pair
Chardonnay
Chennin Blanc
Loire Sauvignon
Gruner Veltliner
German Kabinett Riesling
Pinot Grigio
Pinot Blanc
Roussanne
Viognier
Pinot Noir 
Salad
This course will have an assortment of raw vegetables drizzled with a flavorful dressing. Generally, salad is served before the main course, but in Europe, it's served with the main entrée.
Optional Salads
Garden salad with lettuce, tomatoes, onions, and tart vinaigrette
Nicoise salad
Caesar salad
Greek salad
Waldorf salad
Goat cheese salad
Cobb salad
Wines to pair
Moscato D' Asti
Picpoul de Pinet
Beaujolais
Riesling
Sauvignon blanc
Gewurztraminer
Verdejo
Lightly oaked chardonnay
Dry rose
Albarino
Main course
You can have two main courses: first is with white meat, like chicken, turkey, or duck; second is with red meat, such as lamb, beef, or venison.
Optional main entrees
Spicy Thai basil chicken
Roasted lamb rack with butternut squash and almond curry
Grilled beef tenderloin with creamy polenta
Walnut crusted salmon with watercress cream
Beef tenderloin with wild mushrooms and French lentil ragout
Grilled beef tenderloin with potato and caramelized fennel gratin
Wild boar ravioli with braised fennel and Marsala cream sauce
Sous vide pork chop
Wines to pair
Cabernet Sauvignon
Sauvignon
Cabernet Franc
Merlot
Sweet Catherine
Chianti
Petite Sirah
Shiraz
Malbec
Priorat
Douro reds 
Dessert
Sweet treats can also be paired with dessert wine, making it a sweet and decadent course.
Optional desserts
Lemon crème Brulee
Raspberry French macarons
Blackberry cobbler
Cheese plate
Fruit tarts and berries
Flourless chocolate cake
Wines to pair
Moscato d'Asti
Asti spumante
Sparkling gewürztraminer
Demi-sec Riesling
Demi-sec Chenin Blanc
Demi-sec traditional
Fruity sparkling rose
Chenin Blanc
Muscatel
Viognier
Constantia
Sauternes
Sciava
Freisa
Brachetto d'Acqui
Conclusion
By taking the time to learn the basics of food and wine pairing will definitely make you an excellent host. Surely, your family and friends will be looking forward to the next wine dinner party you're going to host.