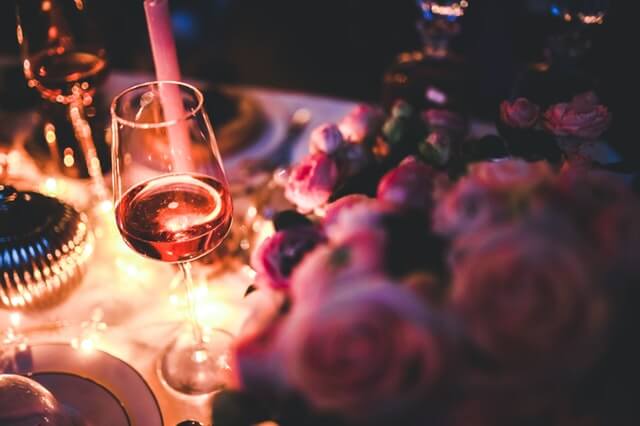 A lot of thought and effort can be spent on choosing a perfect bottle of wine for your needs. You may want to surprise your partner with the perfect bottle for dinner, or you don't want to look silly when the waiter makes you test cabernet sauvignon or sauvignon blanc in the restaurant. When the options are endless, that decision is really not that easy. 
Here is a basic rule for any novice who wants to choose a good bottle. Read on the basics when selecting a bottle of wine.
Learn the Basics of Wine Lingo
Wine is the best drink for any event. Nevertheless, this luxurious beverage that we all enjoy can also be very overwhelming. Whether you're trying to please your friends, partner, or you want to improve your knowledge of wine and jargon, you can look at our glossary wine list, namely tasting and bouquet terminology, that can make you sound like a wine expert in no time. 
Pay Attention to the Information on the Bottles that You Like
This may seem obvious, but it needs to be clarified: the information printed on the wine bottles can help you choose a good wine. Also, we advise you to select a beverage where the name of the owner and the words "bottled in property" or "on the estate" is specified.
Start With the Basics 
You can choose your wine list adventure and start with the most famous wine shops in France and then move on to Spain. Pinot Noir from Italy can be different from California. You can also decide if you want to go random in your choice or settle for major Rose regions. Most importantly, don't forget to take notes.
Be Curious and Open to International Wines
There is no secret, as wine is a product of incredible complexity, you need to spend some time discovering it to acquire the basic knowledge necessary to grasp this fascinating universe. We advise you to seize every little opportunity to learn a bit more: a new article on the international wine club reviews can do good and fit the job.  
Choose a Reliable Wine Store That You Like
If you want to buy wine that suits you, you should, indeed, try various wine tastings and ensure to ask questions. A wine shop can help you choose which type of wine that match your tastes and expectations. You can try wines that are full-body versus a lighter choice to expand your taste buds. 
Also, you can visit places that aren't as famous for wine but still offer great value for money. You can discover a new wine variety with a different price range.
Wine Clubs Are the Best
Wine clubs offer various benefits to their members, on terms that vary from a small membership fee to the purchase of a regular, monthly, or annual selection. Also, you can meet people who gather around a common interest. A good club aims to be a place of communication around a shared passion.
Pick Wines According to Your Dish
You can easily stand out by choosing a great wine through the harmony between gastronomy and enology. Don't panic. The basic rule is straightforward: the finer and more sophisticated a dish, the lighter the wine that completes it.
Be aware, however, that some traditional mixtures exist:
Foie gras is best enjoyed with a glass of sweet white wine, ideally Sauternes.
Red meats go perfectly with full-bodied red wines.
The fish goes ideally with a light white wine.
Remember that a wine with a full body flavor has a vibrant, mixed, well-rounded aroma that remains in the mouth. Cabernet and French Bordeaux are considered full-bodied red wines. 
Be Brave and Trust the Big Names
Be aware that the most celebrated signatures are rarely disappointing, especially when you consider them independently of their price (often quite high). The spirit of wine is mostly about discovery, adventure, curiosity, and openness. Therefore, you should know how to take a few risks. Also, don't get disappointed if your last wine box wasn't your top choice. Consider it a learning experience. 
Don't Focus on the Price
As any regular consumer, we tend to think that "the more expensive, the better." This is a misleading indicator. Price is not necessarily a guarantee of success when you approach this field. You can find affordable wines with high-quality and be particularly discouraged by a bottle bought overpriced because the wines taste is not what you expected.
Is Young Wine Better Than Old Wine?
Indeed. Wine is a living substance, provided with a life expectancy. Young red wines may be better for you than old red wines. Research indicates that 90% of some powerful antioxidants in wines fade as it ages. 
Check Our Review Page
At the wine club reviews, you can find a host of educational tools designed to provide you with detailed information about how to choose a wine before you buy it: detailed reviews on the offering of each wine club, comparison between different wine clubs, explanation about specific grape varieties, food and wine pairing tips and more.
The Bottom Line
The wine world is so interesting and diverse. There are endless great options to go when choosing a bottle of wine. We hope that with these tips, it will now be easier to select your wines, so you can soon be able to surprise both yourself and your friends and family, with delightful wines to drink.