One of the most appealing things about wine is that you will always be able to find a wine that pairs beautifully with your favourite foods. And vice versa!  At the Wine Club Review, not only do we provide in-depth company profiles and club comparisons, but we also help you to immerse yourself in the world of wine. One of the ways we do this is by looking at great food and wine pairings. Today we are going to be looking at the best wines to be enjoyed with steak. So, read on to find all about steak and wine matching.
It is a well-known fact that red wines are a great match with steak. When it comes to wine pairing with steak, red wines are a match made in heaven.  
What most people don't know is why red wine is the best wine choice when eating steak.  In layman's terms, it is the tannins in red wine that result in a perfect wine and food pairing. The tannins soften the fat in the meat and help to release the flavor of the steak. The fat in turn then mellows the wine, releasing more of its flavors.
 This wine pairing results in the tannin in the wine softening the steak and the fat in the steak softening the wine.  A perfect combination!
When it comes to the best wine pairings for steak, please read our recommendations:
1. California and Washington Cabernet Blends
  If you are a fan of local wines then this recommendation is just for you! Napa Valley Cabernets are a perfect pairing for a delicious freshly grilled steak. If you are after a wine pairing that is a little less obvious, then look for the Cabernet blends from lesser known local regions.  If you look for a Cabernet blend, (often called Bordeaux-style blends) then you will be on the right track.
2. Cabernet Sauvignon
 If you like your big bold reds, then Cabernet Sauvignon is an ideal match when eating steak. The reason Cabernet Sauvignon works so well is that it is a beautiful full-bodied wine. It has distinctive strong tastes and flavors that will match almost any steak. Cabernet Sauvignons are also high in tannins and have comparatively high alcohol levels that soften the fat of the steak and help to release a range of delicious flavors. This process of releasing the fat means that the wine then tastes even smoother.  A cabernet sauvignon and steak are always perfectly paired!
3. Bordeaux
 If you are a fan of European wines, then a red Bordeaux, a distinctive red wine blend is a guaranteed crowd pleaser. These wines tend to have more acidity and tannins than California wines and work well with steaks served with rich, decadent sauces. When it comes to affordability, you will find a pleasing range of Bordeaux wines available.
4. Malbec 
Argentinians are known to be connoisseurs of some of the world's best steak. So naturally, in Argentina, they know what they are talking about when it comes to picking one of the most successful wine and steak pairings. The wine of choice in Argentina, when it comes to enjoying steak, is Malbec. It is the most popular wine in Argentina and is often considered to be one of the best wine matches with steak. It is a wine that is rich, round and earthy and it is becoming increasingly popular in America. Some of the best Malbec wines available will come from either Argentina or Chile.
5. Zinfandel
 Zinfandel is a wonderful wine pairing with steak.  It has moderate tannins and good acidity levels that work well with the fat contents of the steak. Zinfandel tends to be slightly rougher and less refined than Cabernet Sauvignons but has a distinctive spiciness that works well with all sorts of cuts of red meats. Zinfandel works well with sauces that tend to be on the sweet or spicy side.  Zinfandel is also an interesting addition to steak marinades if you are looking for slightly different ways of preparing your steaks.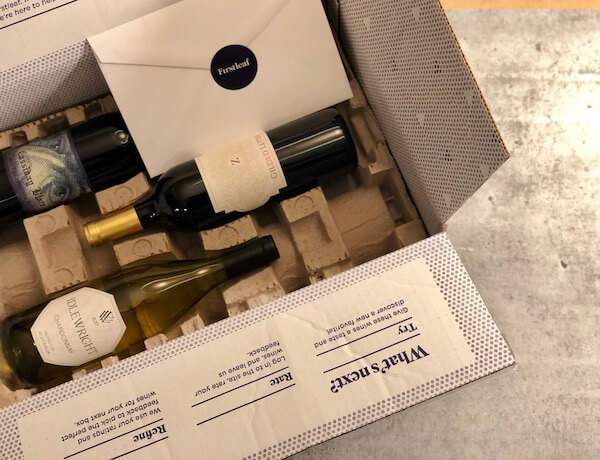 When it comes to wine and steak pairings, there are many choices available. The above list includes some of the most well-known matches, but other wines that are a great match for steak include anything red! Think Merlot, Syrah, Sangiovese, Chianti and Pinot Noir to name a few.  Obviously, your best match can depend on the type of steak, how well you like it cooked and what you are serving it with.
As a general guide, the amount of fat in your steak can influence your wine pairing with steak. If there is a higher fat content in the steak and it is not lost in the cooking process, then the 'big reds' will taste smoother and be an ideal match. In contrast, if you are enjoying a leaner cut of steak, then perhaps a wine with a softer tannin content such as a Chianti or Pinot Noir will be a better choice. Naturally, when it comes to wine and steak matching, our recommendations above are just that. The best thing to do is to taste and test!
Wine and food pairings are very much guided by personal preferences, but it is also a good idea to being with a few guidelines and recommendations.