It's almost Mother's Day, and so this age-old question becomes more relevant than ever: How can you show the most important woman in your life just how special she is? To this, we have one straightforward answer: give her wine!
It's classy, it's indulgent, and depending on your choice of gift, it can perfectly encapsulate the superwoman that she is. Whether you're giving the gift to your mom, your grandma, your favorite teacher, or anyone who has become a mother-figure in your life, a bottle (or more) of the best-tasting wine can be all the indulgence she needs.
So is wine a good gift for mother's day? You bet it is–but we can still help you make it even more special for her. Help her discover her next favorite drink with a wine club as a gift for mother's day.
Whether she's a  wine connoisseur or connoisseur-in-training, she'll be sure to discover a go-to drink or two with a mixed wine box subscription. Interested to learn more about these mother's day wine gifts? Allow us to walk you through some of the best wine clubs around.
Mother's Day Wine Club Gift Card: Our Suggestions
This is a great wine club gift if you want to give the best wine experience on a reasonable budget. This wine club cuts out the middleman so that you can give your wine gift without breaking the bank.
For only $90 for 6 bottles, you can give your special wine lover's palate a tour around the globe with wine from both local and international wineries. Firstleaf curates wine from places like Napa and Sonoma, and even sources from countries like Argentina and France.
Why choose Firstleaf?
You can specify the type of wine you want in the box.
Does your special someone prefer red wine? How about white wine? Whatever it is, you can specify the type of wine you want to be included in their box.
You get a refund guarantee.
We're pretty confident about Firstleaf's selection, but if it so happens that one or two bottles don't meed your superwoman's discerning taste, you can simply send back the bottle for a refund.
You can set the frequency of delivery.
We bet a one-time delivery won't just cut it. Make your gift even more special with a subscription base that you can set to be delivered every 1, 2, or 3 months.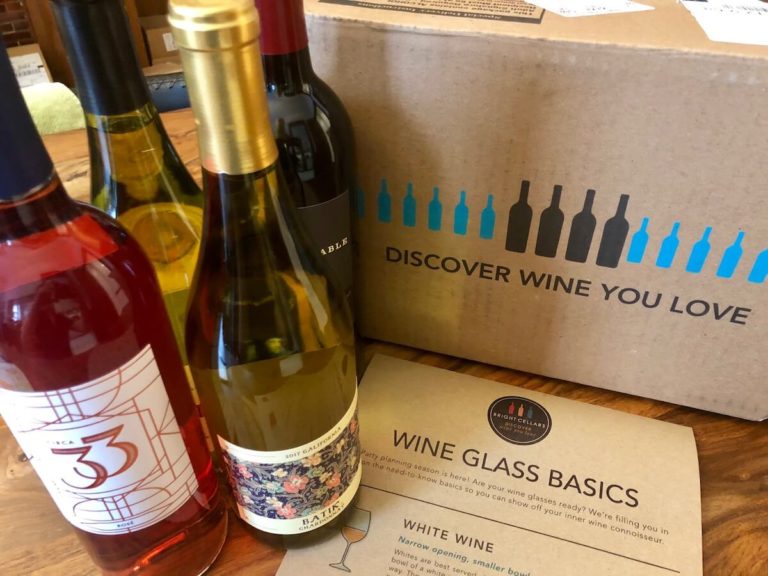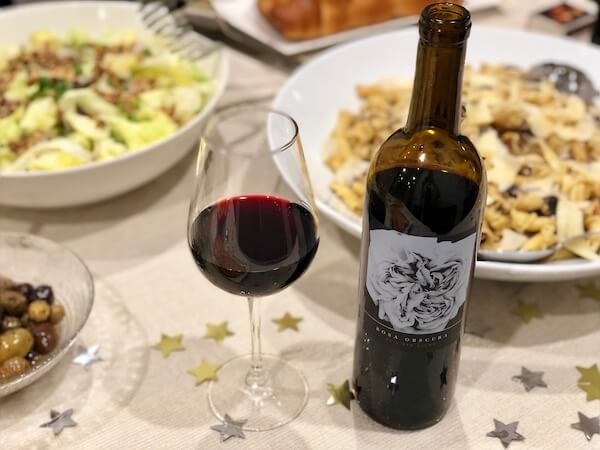 This is a great gift for matching the perfect wine with the perfect mother-figure in your life. It comes with a personalized quiz so that you can find great-tasting wine for mother's day. With this gift, you can help your wine-lover discover new tastes. It's the perfect introductory box into the world of local wines and international wines. This will only set you back for $80 for 4 curated bottles. These are shipped monthly, making it a wine to be enjoyed every week.
Why choose Brightcellars?
It is personalized based on a quiz
You can make sure that you give them bottles that they will actually enjoy.
There is a delight guarantee.
If by some slim chance, they don't love the taste of the wine, they can get a free replacement in the next delivery.
The box is a treasure trove of wine.
Here you can enjoy a myriad of wine selections from all around the globe.
This is the perfect wine club for wine lovers who want to widen their exposure to the different wines of the world. If you are gifting to someone who is as adventurous as they are classy, then this is just what you need.
The price of Winc wines starts at $13 per bottle. This club carries bottles from California and all around the globe–making it the perfect gift for those who love to try new things.
Why choose Winc?
It has an extensive wine library.
From California to all the way across the globe, you can find a bottle or two fit for your queen here.
It matches with taste profiles.
It offers a personalized selection by matching the best wines that your mother or mother-figure will likely enjoy.
You can edit the inclusions.
You know your wine-lover best. If you feel like they won't enjoy a particular bottle in the subscription box, you can simply ask for that bottle to be replaced.
The California Wine Club is a sophisticated and flexible wine club with a selection that you can enjoy for yourself or as a gift to your loved ones. With them, you can enjoy 5 premium wine club options:
Premier Series – Here, you can start simple with 2 great bottles per month
Signature Series – This 2-bottles per box club is perfect for the artisanal wine lover.
International Series – Take your loved one on a trip around the globe through wine.
Aged Cabernet Series – Do you have an aficionado with a penchant for aged wine? Take her back 8-12 years with 2 bottles from Napa.
Pacific Northwest Series – with only Washington and Oregon wines –home of great wine.
Things to consider when choosing a wine club gift:
Wine clubs are not a one-size-fits-all type of gift. You need to carefully consider who you're giving it to, where they are, what your budget is, how your gift should be packaged, and what is included in the wine selection. Get to know each consideration in the section below this.
When it comes to wine-giving, the location matters. Of course, we don't just mean that some states have better wines than others–we're talking about shipping laws here. Before you think about giving a wine subscription as a gift, double-check for laws that may prevent the box from being delivered to their rightful delivery location.
Sure, wine may often be associated with rich flavors and expensive taste–but does it really have to be? What we mean to ask: does wine really have to make such a huge dent in your bank account? The answer lies in how much you want to invest in your wine club gift. Is this going to be a one-box gift, or a regular subscription? By answering this, you can set your budget and find the wine club that best matches your goal.
Most wine clubs package their selections in boxes with their logo in it. While this is actually not an entirely bad situation, there are some clubs that also offer more gifting customization and packaging.
When choosing your wine club gift for mother's day, you have to consider who you're giving the gift to. Are they experts or just someone who's recently picked up a liking for wine? By answering this, you can make better decisions in finding the best clubs for them. Of course, don't forget to consider if they will be drinking this alone, or sharing the drink with someone.
Why use our 'Mother's Day Wine Gifts' review?
Our reviews are a result of both tedious research and hands-on experience. We make sure that we try out the products and the service first before we endorse it on anybody. As such, this methodology is firmly established in every review that we publish.
We are a group of wine aficionados with a simple goal of providing honest and unbiased reviews on wine clubs. With us, you'll get nothing but the straightforward truth about the wines and clubs we cover. If we like a club, we'll be sure to rave about it. If we don't, then we'll be sure to write up our honest take on it.
We are always on the search for new interesting developments in the wine world, in order to give our readers the best valid information. All of this (and more) is done for the most loyal reverence and love for wine.
It is our goal that with our help, you'll be able to find the perfect match for the superwoman in your life. We will match their preferences, your budget, and many other considerations to help you come up with the best and most suitable gift option for them.