Whether attending a wedding as a member of the bridal party, a wedding date, or one of the other beloved wedding guests, you can't go wrong with purchasing a wine gift for newlywed couples. However, there are many options for wine gifts, which can become overwhelming.
Start with the list below when considering what wedding gifts to purchase during the wedding season. This list includes great wedding gift ideas that will wow you every time.
Best Wine Gift For Newlywed Wine Lovers
These
best wine subscription options
are perfect for all wine lovers, from seasoned wine drinkers who can decipher tasting notes in every wine bottle to those new to wine.
1. Wine Awesomeness Wine Packs
If you know what types of wine the newlywed couple enjoys, a wine pack may be the way to go.
Wine Awesomeness
features carefully selected wine bottle packs. These backs range from three to twelve wine bottles. You can choose packs with white wine, red wine, or rosé. Each pack features a theme, from specific locations to options that work well for a night-in.
Wine Awesomeness is a wine subscription that intentionally sources wine with a "story" behind it. These unique wine bottles come from around the world, allowing you to travel through tasting wine. Along with each wine, you'll receive a pamphlet describing where it came from, what to pair it with, and how to describe it.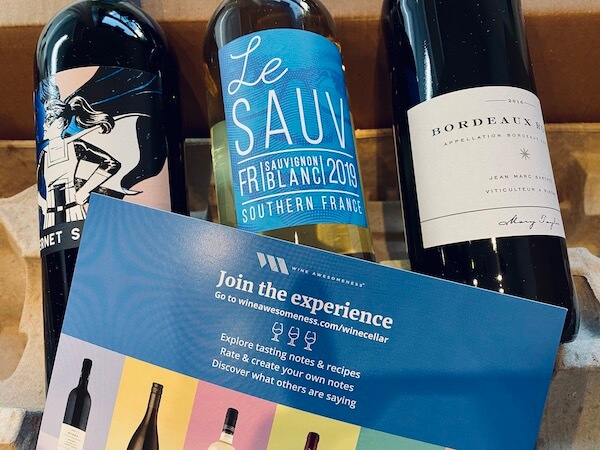 Holidays Deal! $100 OFF to stock up on wines, Use Code TURKEY100
2. Firstleaf Wine Subscription Gift Card
Wine subscription gift cards are an excellent idea for a newlywed couple that you may not know as well. Perhaps you're a guest of a family member or bridal party member. If that's the case, you can still ensure the couple receives delicious wines to their taste preferences with a Firstleaf Wine subscription gift card.
After a quick test to determine their personalized preferences, the newlyweds will start receiving curated wine bottles at their door. You can select any amount you'd like to gift, which can be applied toward a subscription or bottles of wine from Firstleaf's online shop.
Firstleaf is a wine delivery company that offers subscriptions and one-time purchase options at its online wine store. Each wine offered is sampled by the team and narrowed down, so customers only receive top-quality choices from around the world.
6 bottle for $39.95 + free shipping!
3. California Wines Gourmet Wine Gifts
California Wines offers some of the best gourmet wine gifts. These gifts include a subscription or gift set, which you can order for the newlyweds. For the subscription, you can select how many months you want to prepay for the couple.
You can select between packs of three or twelve hand-selected bottles when purchasing a gift set. Gift certificates are also available if you want to offer the newlyweds the option of selecting their wines.
This wine delivery company focuses on handcrafted wines from small, family-owned artisan wineries. The wineries that California Wines works with are hand-picked. The California Wines team members visit each family winery and meet the family before inviting them to sell their small-batch wines through California Wines.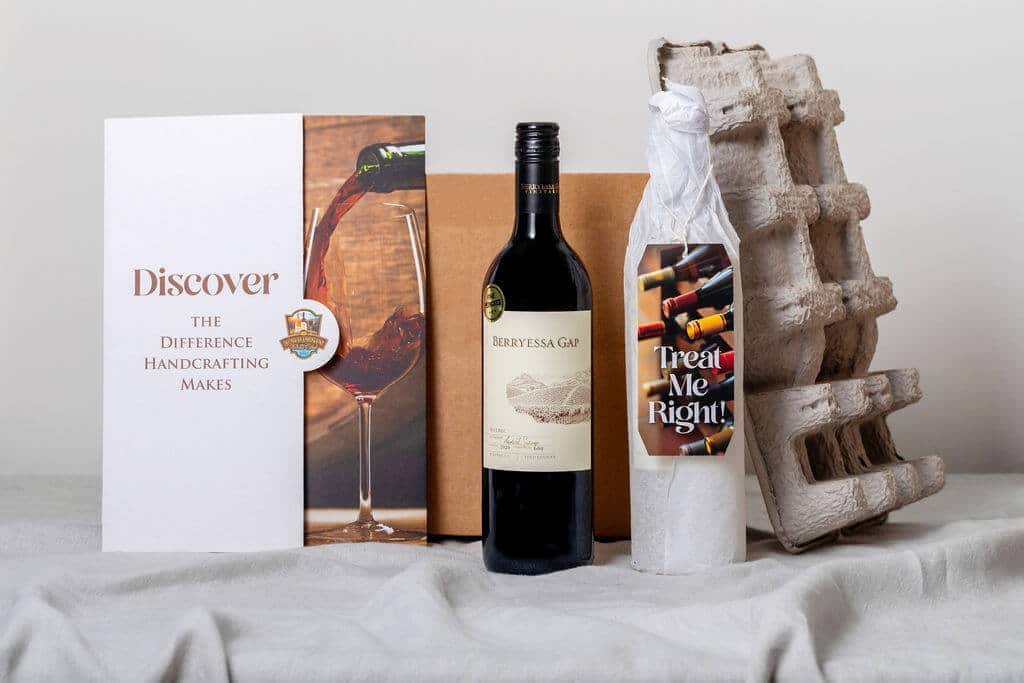 Holiday Deal! Save 10% sitewide! Use Code YES10
Other Wine-Related Wedding Gift Ideas
These adorable wine tumblers featuring a black and white Mr. and Mrs. design are ideal for a newlywed gift. This set comes with two insulated cups that can be used for everything from sweet wines to coffee. The insulated walls help keep drinks at the right temperature while on the go.
This tool will help newlyweds keep their wine fresher for longer. No more spoilt wine because of faulty wine stoppers. This electric stopper vacuum seals the bottle, ensuring wine can be preserved for up to a week. This stopper works well for white and red wine.
This gift idea is ideal for those who are wine lovers and foodies. The Food and Wine Pairing by Robert J. Harrington helps create memorable culinary experiences with wine. This informative book teaches the basics of wine and food characteristics which will help newlyweds pair any food and wine together. This book teaches through discussions and exercises, creating a romantic environment simultaneously.
The New Sotheby's Wine Encyclopedia is a book that details new wine trends and top wines, from tasting notes to information on the region. The top wine options are listed by their wine ages and maker, creating a comprehensive guide on wines. Couples can learn about new producers to watch, potential wine faults that will help avoid drinking unpleasant or spoiled wine, and more. It's an excellent gift for those aspiring to be wine aficionados.
Wicker picnic baskets are another excellent gift for newlyweds, as they can use them to pack a romantic spread of various snacks and wine. This basket comes with a table for easier wine consumption on the grass. It also comes with two wine glasses that the couple can use during the picnic. This is the perfect gift for couples' anniversaries leading up to the wedding day, as it can even be used during an engagement photo shoot.
Final Thoughts On Best Newlywed Wine Gifts
The above options will help you select an ideal wine wedding gift for newlywed couples and milestone anniversaries. With options at varying price points, you can find the perfect gift without breaking the bank.
If you need help deciding which gift to select, consider a Wine Awesomeness or California Wines subscription. These subscriptions will help the newlyweds find new wine bottles they likely have yet to try. Otherwise, a Firstleaf subscription gift card is a great option, as the wine selection (red, white, and sparkling wine options) is in the hands of the recently married couple.
The wine accessories above are also fun options for a range of budgets. Any gifts selected from this list will help newly-weds elevate the wine experience.